Last October, we reported on a 1993 Jurassic Park Ford Explorer recreation that was for sale at auction. The very cool movie-inspired build sold for $18,500 at the conclusion of that auction, but now it appears that the buyer is putting it up for sale once again, as the SUV is up for grabs at Barrett-Jackson's Scottsdale auction, which is taking place right now.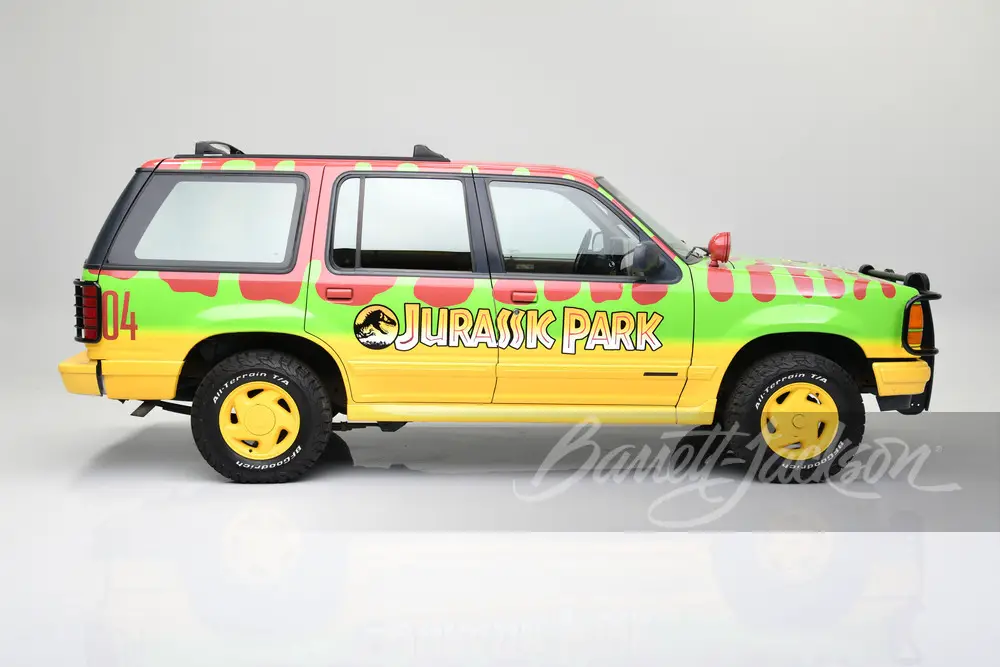 Based on the mega-hit movie, this Jurassic Park Ford Explorer recreation is just one of many built by fans over the years, but it's a darn good one. It's based on the 1992 Ford Explorer models used in the movie that carried visitors to the park around on tours, where they could check out the dinosaurs up close and personal. Of course, when said dinosaurs broke loose, they got a little too close for comfort.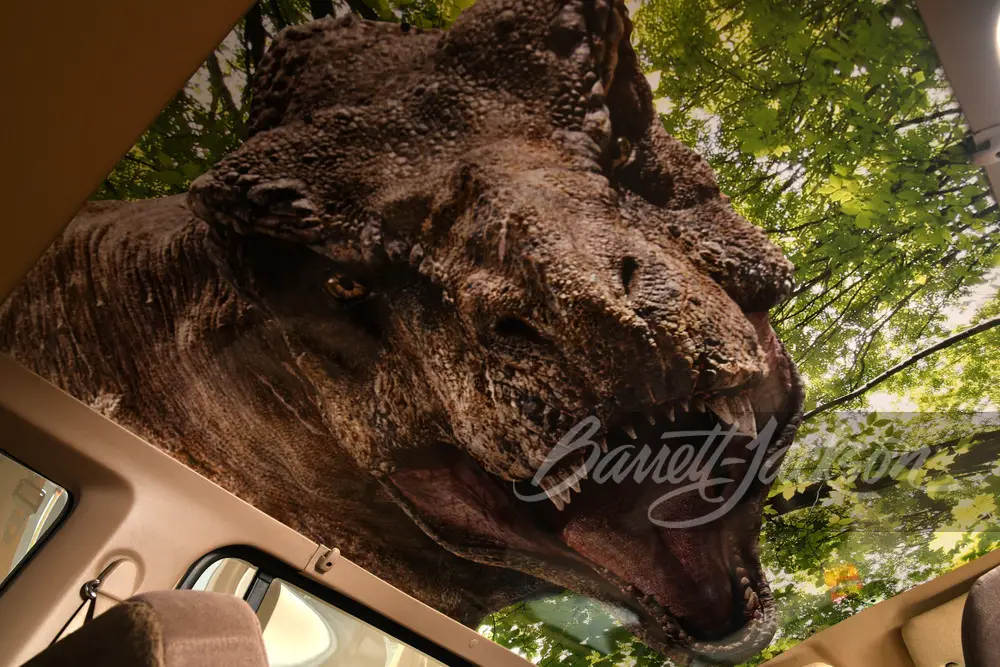 That particularly terrifying moment is recreated on the headliner of this Explorer, which has a giant Tyrannosaurus rex peering down at the vehicle's occupants with a rather hungry look on its face. That's basically nightmare fuel in our opinion, but we imagine that it will only add to the Explorer's appeal among Jurassic Park fans.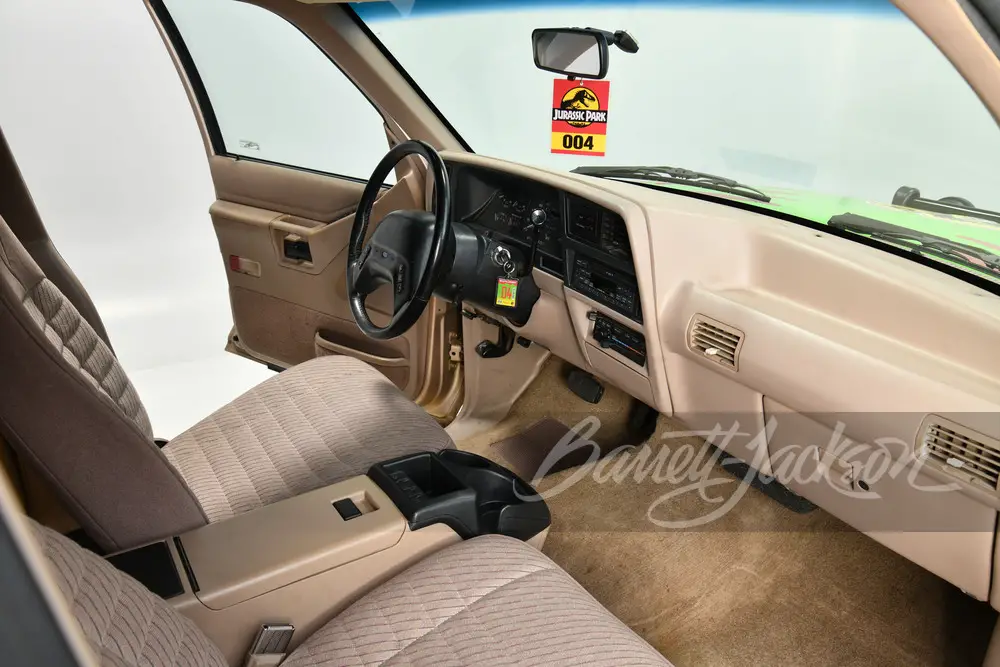 On the outside, the Explorer was treated to an authentic vinyl wrap job courtesy of Motor City Solutions Hot Rods & Restorations of Taylor, Michigan. Other nifty details include a front push bar, driving lights, taillight brush guards, yellow-painted wheels, and BFGoodrich All-Terrain T/A K02 tires.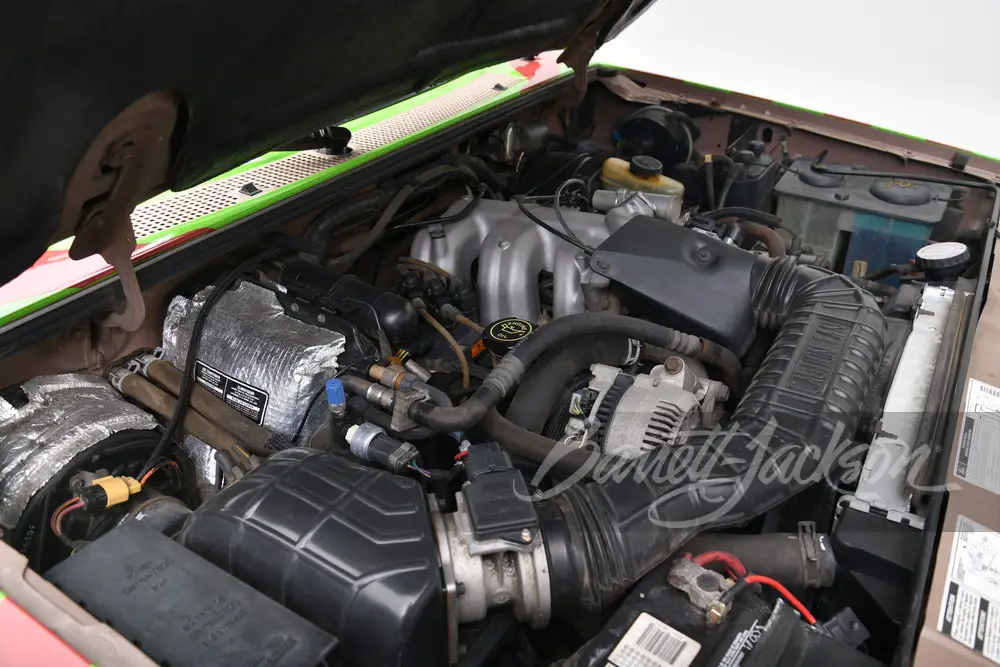 Pretty much everything else is stock, including the original Ford 4.0L V6, four-speed automatic transmission, four-wheel-drive system, front disc brakes, air conditioning, power windows, and power locks.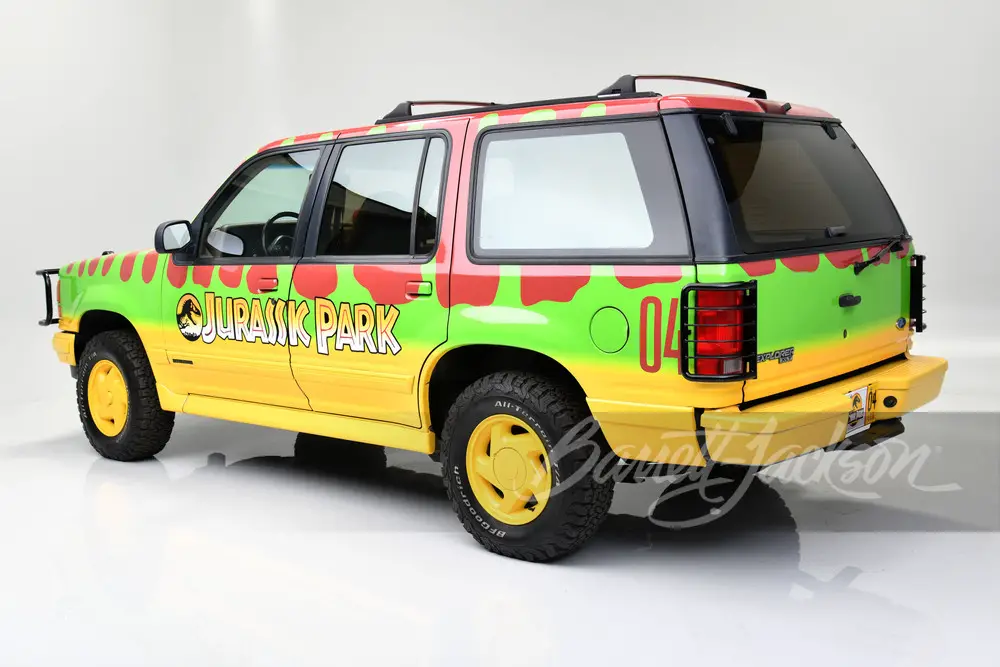 For Jurassic Park fans, we imagine that the idea of owning this very cool Explorer is quite appealing, and we don't foresee it having a problem finding yet another new owner just a few months after it changed hands the last time.
We'll have more cool vehicles for sale to share soon, so be sure and subscribe to Ford Authority for more Ford Explorer news and non-stop Ford news coverage.