To date, we've seen a few preproduction 2021 Ford Bronco models equipped with a fastback soft top, including one wearing some rather large Bushwacker fender flares recently. However, what we haven't seen – until now – is a 2021 Bronco fastback soft top in the retracted position. But these photos depict a new Antimatter Blue Ford Bronco Badlands two-door prototype equipped a fastback soft top peeled back.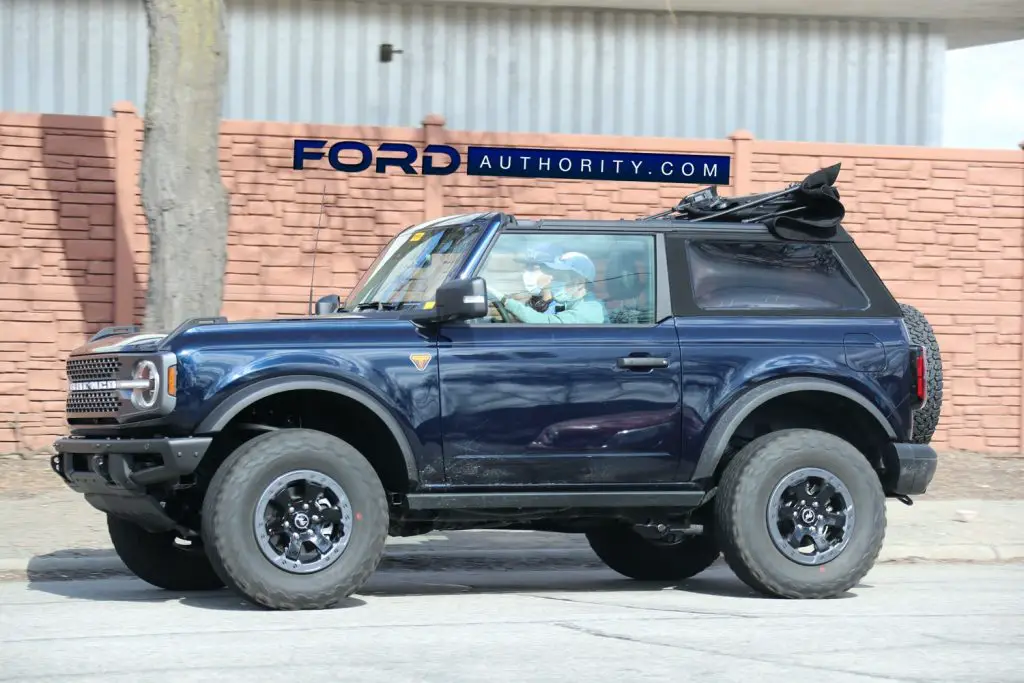 While the Bronco fastback soft top can obviously be removed completely, simply lifting it back in this manner is a quick and easy way to let a little extra air and sunshine into the cabin. Plus, if the driver finds themself stuck in a pop-up thunderstorm, it's much quicker and easier to button the top back up again as well.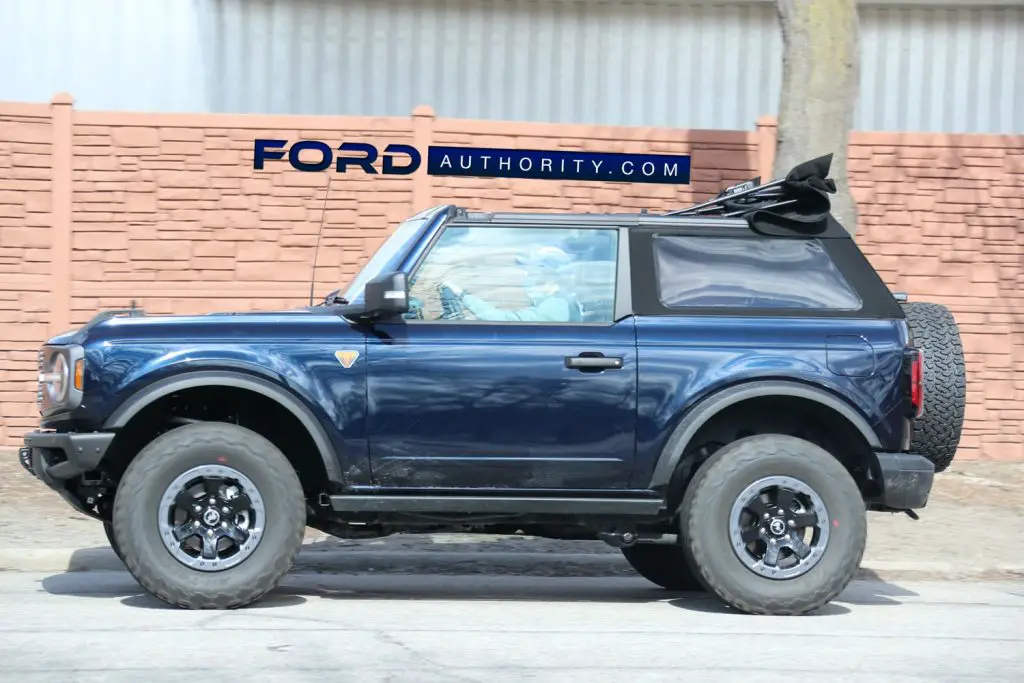 The fastback soft top is already a very popular option on the Jeep Wrangler, so it's not a huge surprise that it will also be available on the new Bronco. However, this style of top is all about form, as the sloped rear portion cuts down on cargo capacity, though its looks are sure to win over plenty of owners.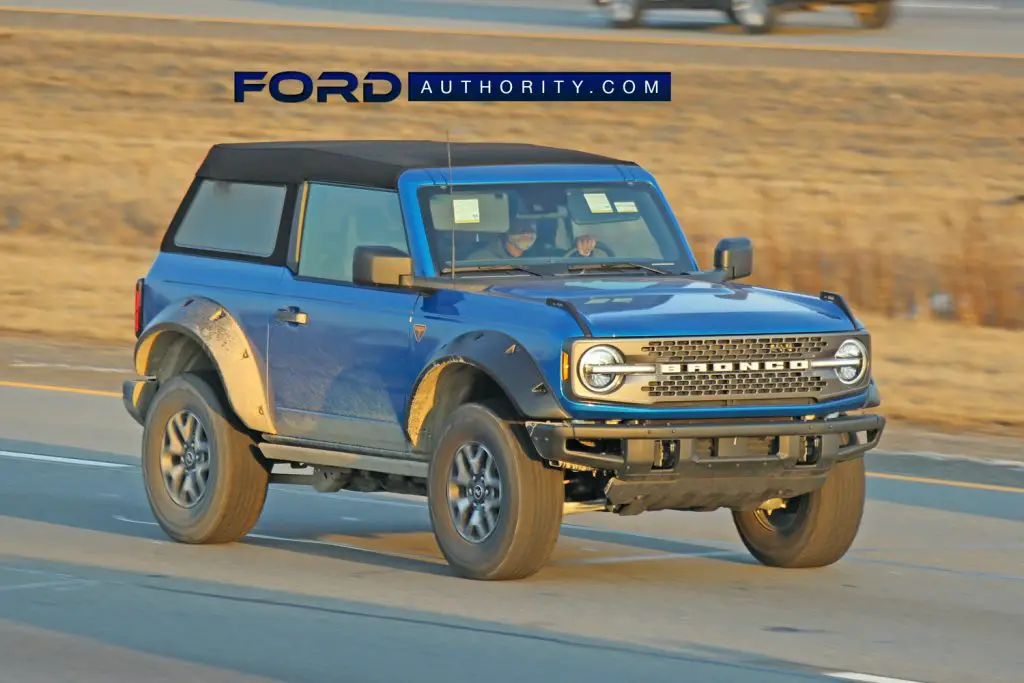 Considering the fact that the 2021 Bronco has steeply angled rear roof buttresses, it would seem that the automaker was considering a fastback-style soft top from the very beginning. It also seems that this top will be available from the automaker as an official factory accessory – not just an aftermarket offering.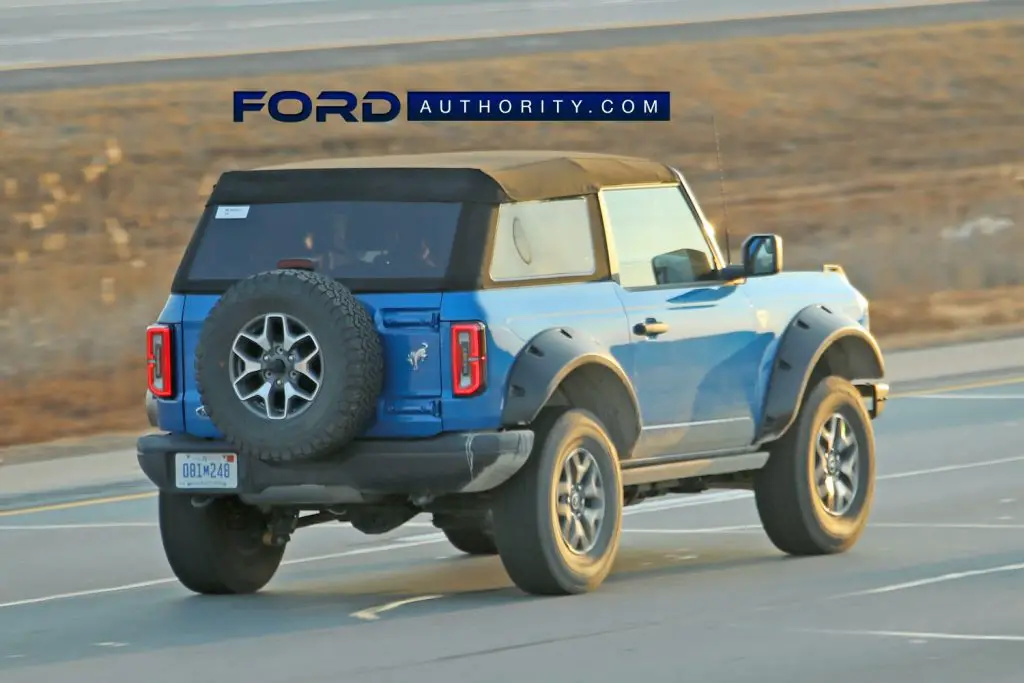 As for the roof itself, it seems to consist of several different panels that attach together. This allows the top portion to be retracted independently of the side panels, which can presumably be removed separately from the top portion as well.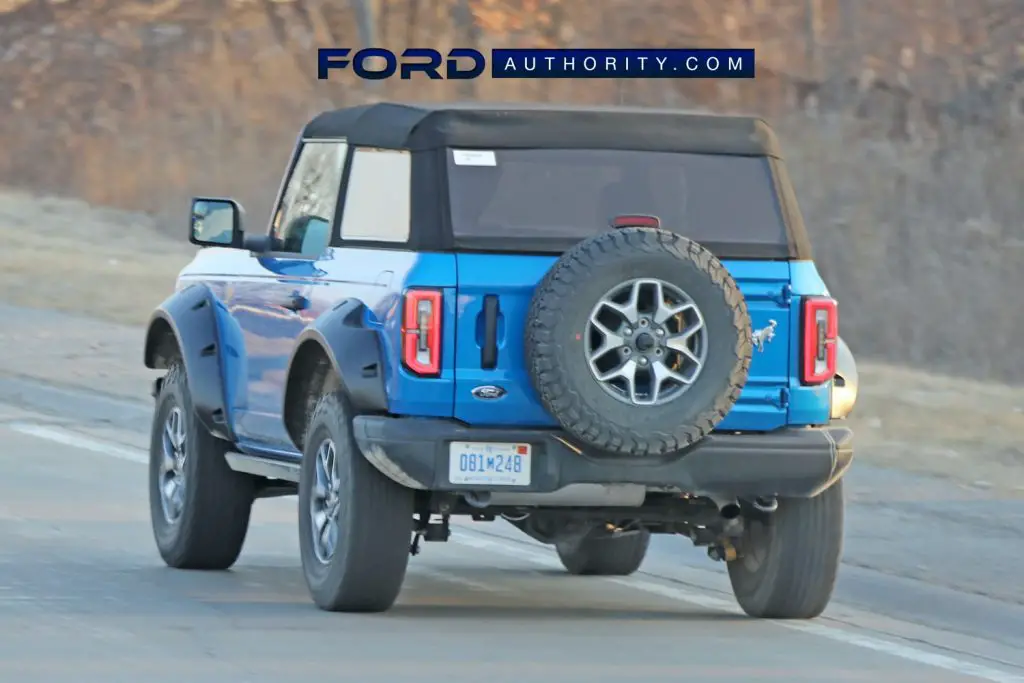 As for whether or not the fastback soft top will be available when the SUV launches this summer, well, that's unclear at the moment, but it certainly wouldn't come as a surprise.
For much more 2021 Bronco content, be sure and subscribe to Ford Authority for more Ford Bronco news and around-the-clock Ford news coverage.