For the most part, the words "entry-level" and "base model" are not generally the ones we want to hear in the automotive world. Oftentimes, these vehicles are cheap, devoid of any sort of desirable options, and sometimes downright miserable to drive or live with on a daily basis. However, that doesn't appear to be the case with the 2021 Ford Bronco Base whatsoever.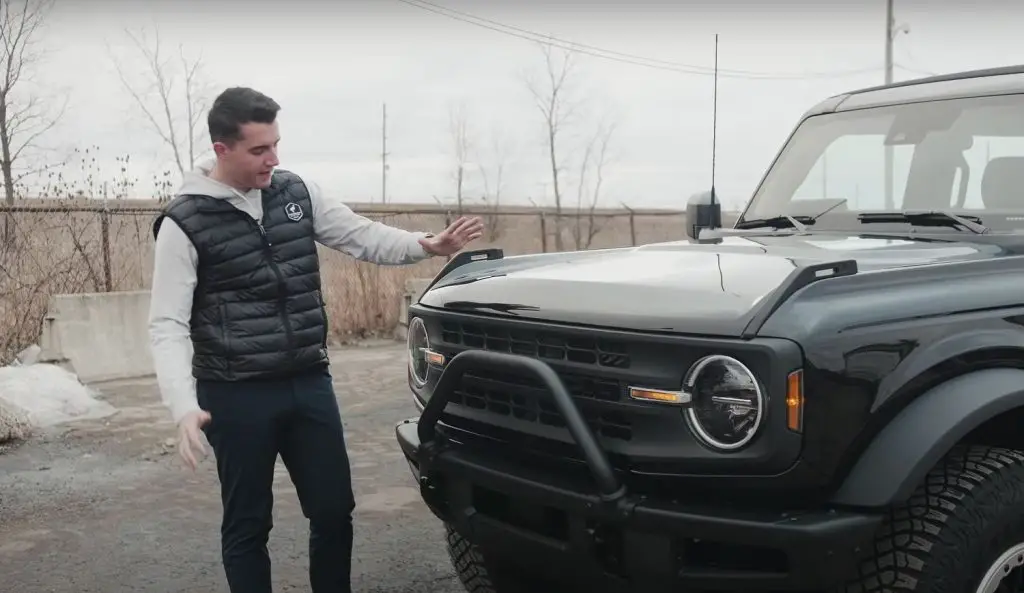 Sure, the 2021 Ford Bronco Base doesn't come with leather seats, a 12-inch touchscreen, and other such luxuries. But it's a safe bet that most who buy one won't care, because they just want an affordable yet capable off-road machine. Throw in the Sasquatch Package, which this Base Ford Bronco four-door has in a new walkaround video from Bronco Nation, and most onlookers won't even know you're driving an entry-level vehicle.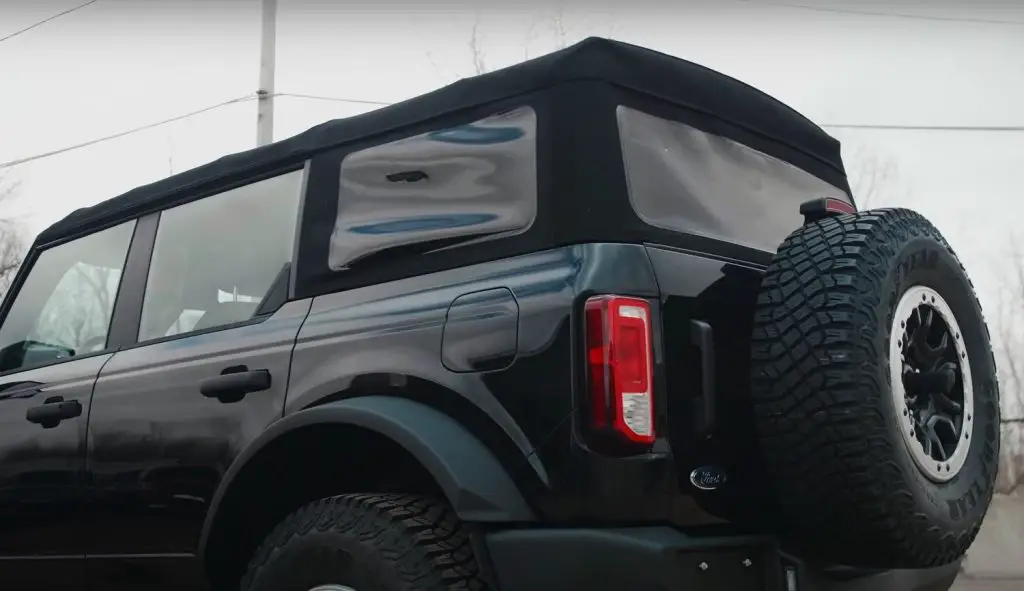 Yes, while a lot of folks are happy to shell out $50,000 or $60,000 for a fancy Bronco, getting behind the wheel of one can be accomplished for as little as $28,500, minus destination and delivery charges. For some, that's a massive difference, and it looks largely the same as those more expensive trim levels. A four-door Base with the Sasquatch Package will run a bit more expensive at just under $40k, but that's still a solid value for the money.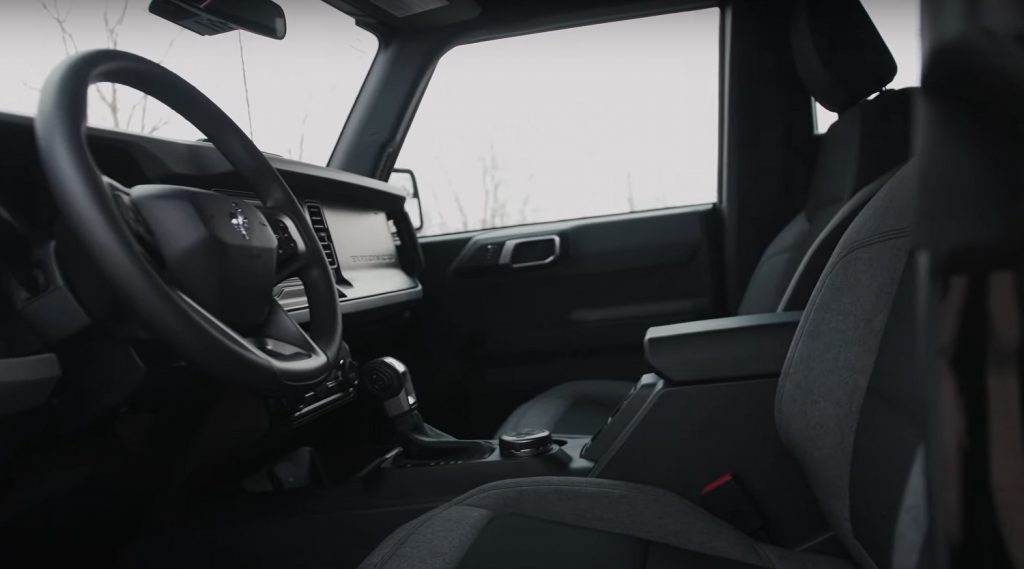 Even better, the Base Bronco isn't completely devoid of features and amenities by any means. It comes equipped with power windows and locks, an 8-inch touchscreen, standard four-wheel-drive, a removable roof and doors, a Terrain Management system with five G.O.A.T. models, carpeted flooring, and SYNC 4.
This particular Bronco has a few additional options, including a brush guard, modular front bumper, Ford's 2.7L EcoBoost V6 instead of the base 2.3L EcoBoost I-4, and the 10-speed automatic transmission. Thus, its retail price will be closer to $44,000. But one of the best things about the Bronco is just how many trim levels, packages, and accessories are available. No matter what a buyer is looking for, they can build one to suit their particular needs and budget.
We'll have much more on the Bronco very soon, so be sure and subscribe to Ford Authority for more Ford Bronco news and around-the-clock Ford news coverage.