As we've reported in recent weeks, the 2021 Ford Bronco was designed from the very beginning to make swapping out parts as easy as possible. This modular design means that anyone, even those that lack mechanical skills, can customize their Ford Bronco without any special tools. But safety was at the forefront of this whole project as well, as the 2021 Bronco also meets federal crash standards, even with its many removable components off the vehicle.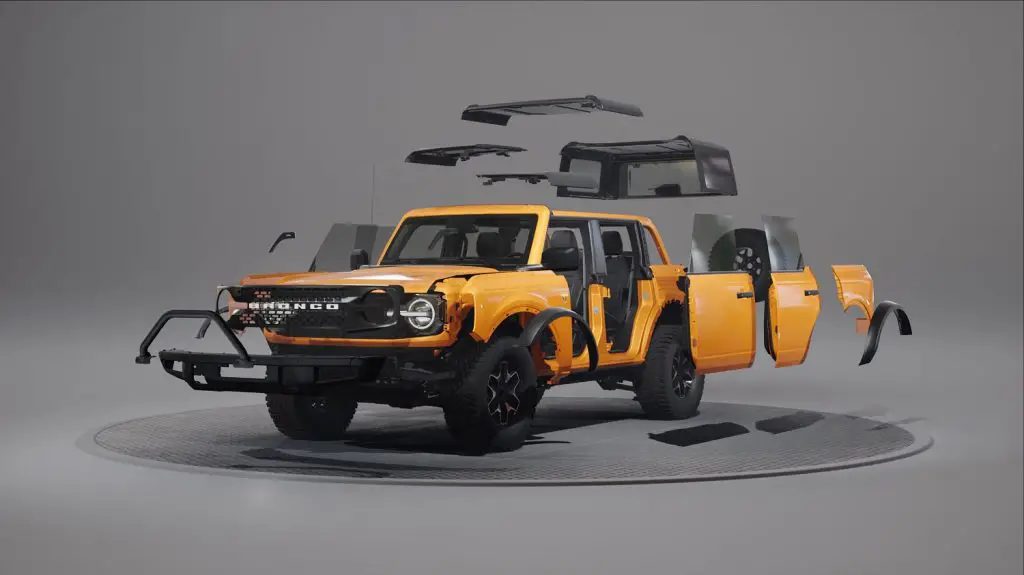 When these design-intent body parts are removed for off-road use only – meaning the fenders, quarter panels, doors, and roof – Bronco two- and four-door models retain all required federal motor vehicle crash standards. Thanks to the vehicle's innovative door design, the cowl-mounted side view mirrors remain in place when the doors are off or when optional doors are installed.
This is obviously important, as many owners will inevitably be driving around without, at the very minimum, the doors and roof removed. As for the fenders and quarter panels, well, that's not terribly likely to happen, but it's nice to know that the Bronco still performs up to federal standards even if those parts are missing as well.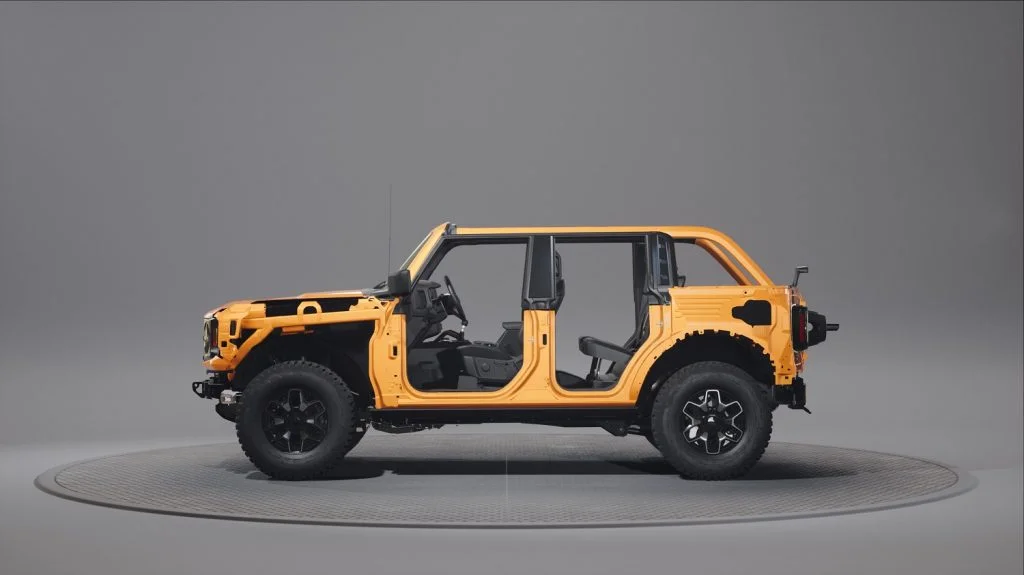 As we've already seen, removing the Bronco's front fenders, front grille, and roof are incredibly simple tasks that can be accomplished by one person (two if you need help lifting the roof) in a relatively short period of time. In fact, Ford says that the entire vehicle can be stripped down to its base structure and rebuilt with new doors, fenders, roof, and a different grille in just an afternoon.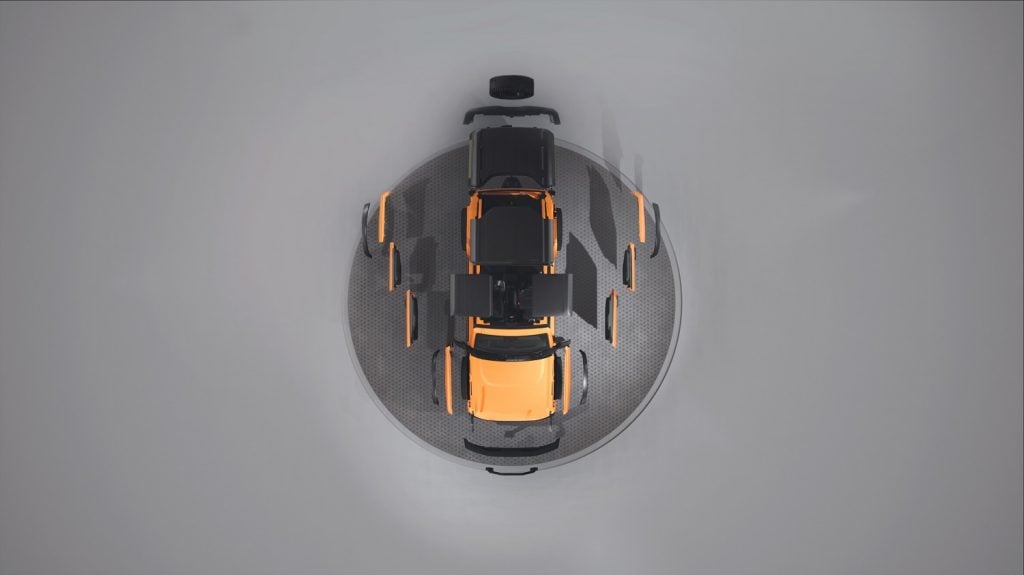 The beauty in this modularity is that owners can make changes to their rigs and turn around and outfit them differently for another purpose. Perhaps they want to go rock crawling one weekend and go camping the next, but need to button things up for a rainy weekday commute in between. Luckily, they'll be able to do all of that rather easily, and without having to worry about the vehicle being unsafe in the event of an accident.
We'll have more on the Bronco soon, so be sure and subscribe to Ford Authority for more Ford Bronco news and ongoing Ford news coverage.