Much to the chagrin of V8 fans, when the 2021 Ford F-150 Raptor was revealed some weeks ago, it was still packing Ford's 3.5L EcoBoost V6 under the hood. Ford Authority first reported that a 5.2L Predator V8-powered Ford F-150 Raptor was on the way last year, but it seems that this "Raptor R" isn't ready for prime time just yet. However, Ford did make a few tweaks to the exhaust on the Raptor EcoBoost, and we can hear it clearly in these two new videos.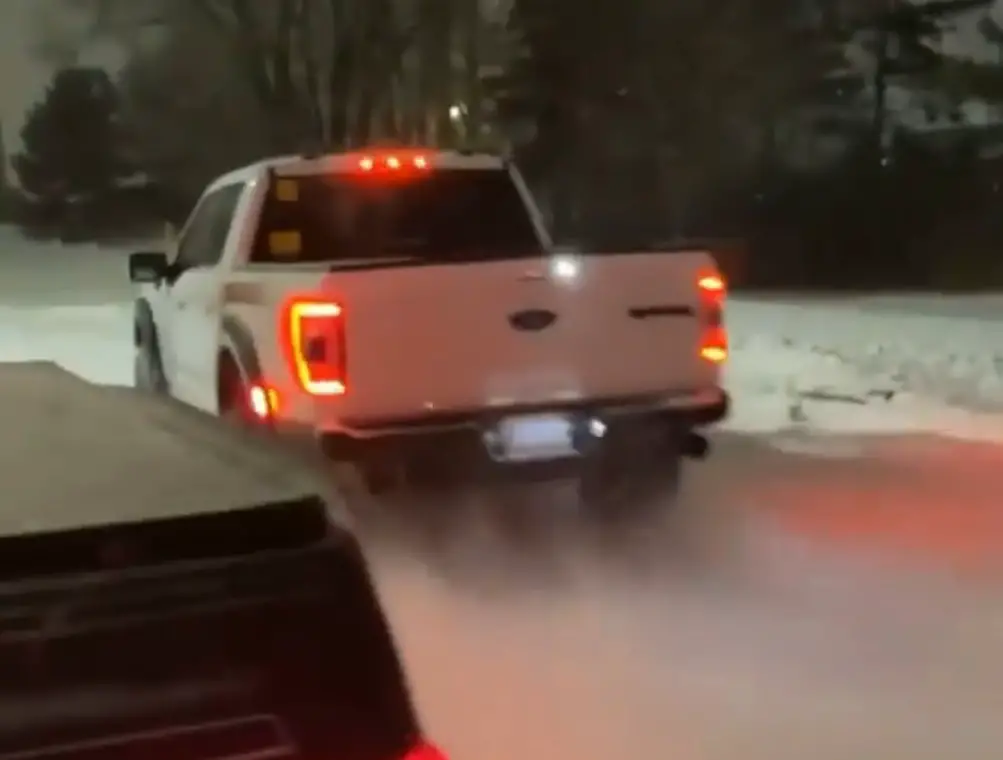 In them, a white F-150 Raptor EcoBoost is toying around a bit in the snow, sounding quite a bit like, well, the previous-gen model equipped with Ford's 3.5L EcoBoost V6. This, despite the fact that the 2021 Raptor's V6 breathes through a new three-inch equal-length exhaust system that features a patent-pending built-in X-pipe, unique "trombone loop," and first-for-Raptor active valves. The system takes advantage of a true passthrough muffler design that reportedly improves sound quality, according to Ford.
View this post on Instagram
We're not sure which exhaust mode – Quiet, Normal, Sport, or Baja – this particular Raptor is in, but it still sounds very much like a V6 at open throttle. Down low, in all fairness, it does emit a deeper tone than the previous-gen Raptor, as we can also hear in this video we created a few weeks ago. But at the same time, no one will ever mistake this truck for anything less than a V6-powered vehicle.
View this post on Instagram
Whether that's a good or a bad thing, well, that depends on individual preference. The last-gen Raptor did quite well for itself over the last few years, outselling Porsche's entire lineup of sports cars and the Chevrolet Corvette, so it's clear that a lot of people don't mind the sound. But personally, we'll be holding out for the proper R version to launch and return a proper V8 rumble to the Raptor where it belongs.
We'll have more on the 2021 F-150 Raptor soon, so be sure and subscribe to Ford Authority for more Ford F-Series news, Ford F-150 news, Ford F-150 Raptor news, and ongoing Ford news coverage.