It goes without saying that the Ford Mustang Mach-E interior design is unlike any Blue Oval vehicle that came before it. According to Ford, the all-new interior is the culmination of refining the things that customers want – spaciousness, technology, and perception of warmth. This bucks the trend of cramming more things in a car interior – more buttons, more features, and more elements.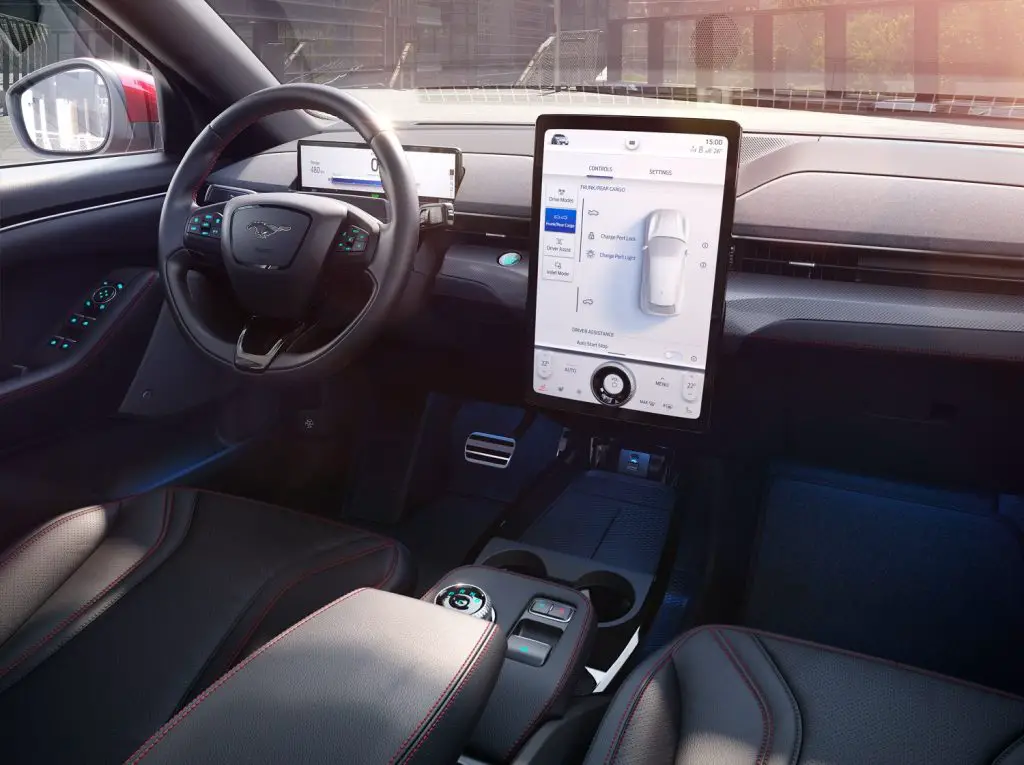 Instead, Ford is taking a reductive approach, using human-centric design to declutter the Mustang Mach-E interior and create a holistic space, though Ford did opt to include more features (including a driver's instrument panel) than the Tesla Model Y – its chief competitor. Regardless, the result is a view from the driver's seat that is a benchmark on the road to electrification.
"When we think about how cars have changed, we think of what they look like from the outside, but it is from the inside that drivers and passengers see them most of the time," said Amko Leenarts, director, Design, Ford of Europe. "It's been an incredible journey to the dynamic, holistic interior of the Mustang Mach-E, which does more with less while putting all the important controls within easy reach. And we will continue to take this approach with future vehicles, by listening to our customers and designing interiors that best suit their needs."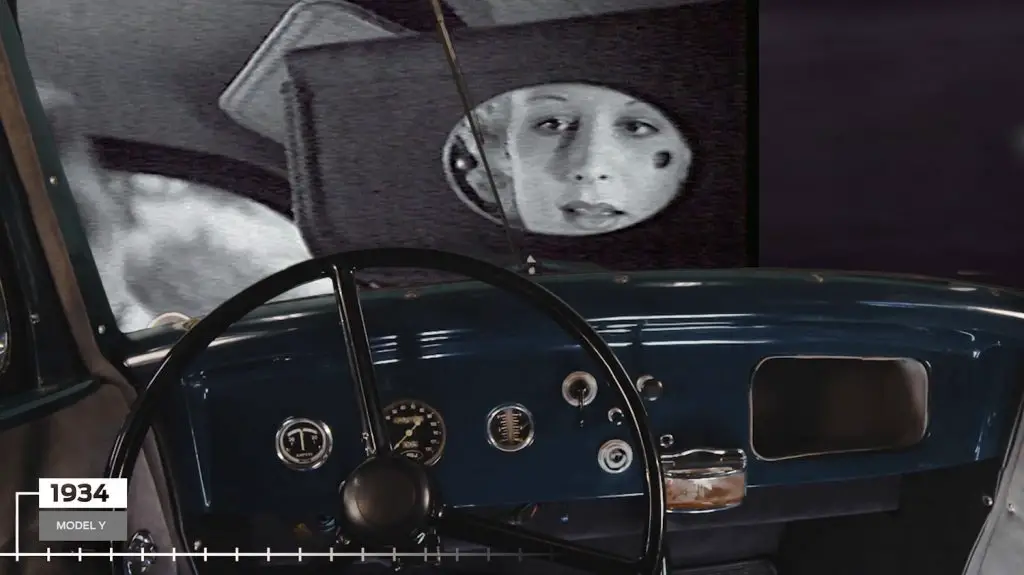 Reductive design is intended to provide drivers with a more comfortable and simpler environment. In the case of the 2021 Ford Mustang Mach-E, this includes a large, 15.5-inch centralized touchscreen that consolidates many of the in-car controls in one place.
The smooth dashboard with an integrated speaker is the latest iteration in an ongoing search to make driving and traveling as enjoyable an experience as possible. For example, wireless charging pads and a digital owner's manual do away with cables and paper.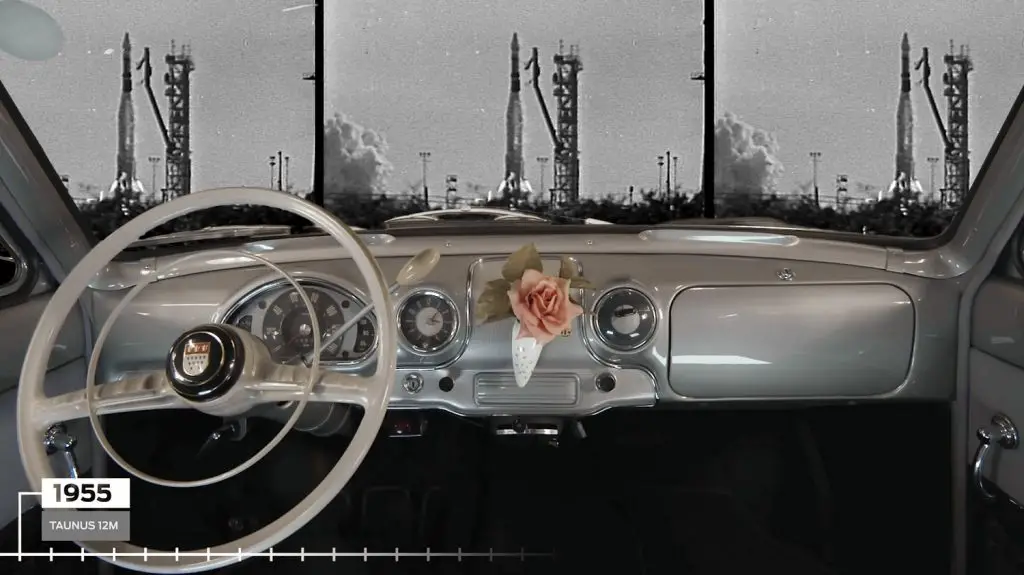 "New electrified vehicles with flat floors from front to back provide more spaciousness and offer designers a blank canvas on which to create interiors that place people at the center of the design," Leenarts said.
To better understand the younger generation of digital natives and anticipate future trends, Ford embarked last year on a unique project – co-creating a virtual gaming race car in collaboration with gamers. Almost a quarter-of-a-million esports fans took part in online polls to help determine the appearance of the extreme Team Fordzilla P1 race car – inside and out.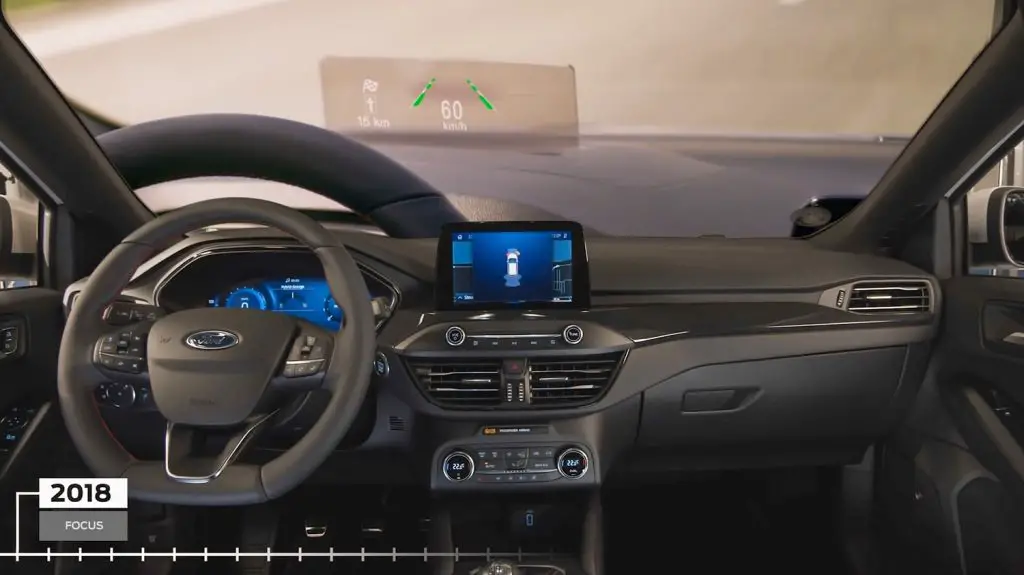 "The P1 race car was all about streamlining the features down to the gaming essentials, such as speed, race position, and lap time. Together with the toned-down color palette, this reduces distraction so the driver can focus on the race. We can also apply a minimalist approach to designing the interiors of the future, where what goes in is what customers want the most," said Robert Engelmann, interior designer, Ford of Europe.
Car interiors have changed a lot from when drivers really did store gloves in the glove compartment, as the metal and wooden steering wheels of early vehicles got ice cold in winter. To show off these changes, Ford has created a video with the driver's view from a dozen vehicles, from the Model T to the Mustang Mach-E, and beyond.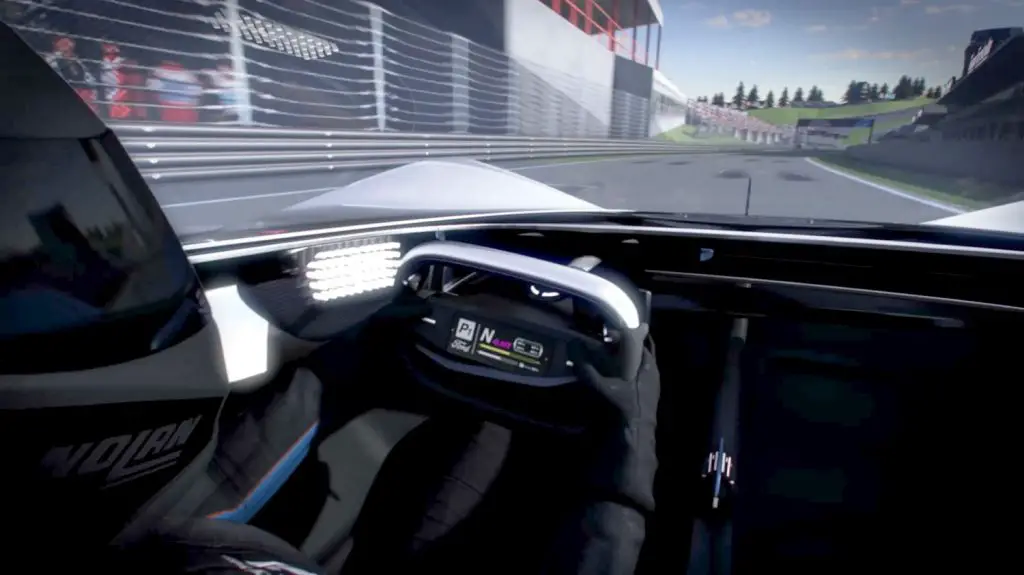 It is on the back of multiple innovations through years of development and refinement that we have arrived at today's state-of-the-art interiors, which the video demonstrates, along with some interesting facts. For example, house windows were used in cars initially and only offered as an option. Curved windshields led to the development of air-conditioning, as windshields could no longer be opened. And when they were first made available, radios initially amounted to 20 percent of a vehicle's value.
Post-war dashboards were influenced by the space race, with more dials, switches, and gauges, as technology became increasingly a key part of people's lives. The advent of video games and the use of hand-held gaming controls influenced steering wheel design, with buttons placed within easy reach of the driver's thumbs. Today's interiors are increasingly made of more durable materials, able to better withstand contact with products such as hand sanitizer, sun lotion, and insect repellent.
Overall, this is a fascinating look back at the history of the automotive interior and shows just how far we've come in a few short decades.
We'll have more cool videos like this to share soon, so be sure and subscribe to Ford Authority for more Mustang Mach-E news and ongoing Ford news coverage.