Earlier this month, Ford Authority exclusively reported that the 2023 Ford F-150 Electric had begun testing in integrated prototype form, and the very next day, we presented the very first photos of this prototype out testing. Now, we've spotted another 2023 Ford F-150 Electric prototype out and about, and it's a bit different from that very first prototype in a number of ways.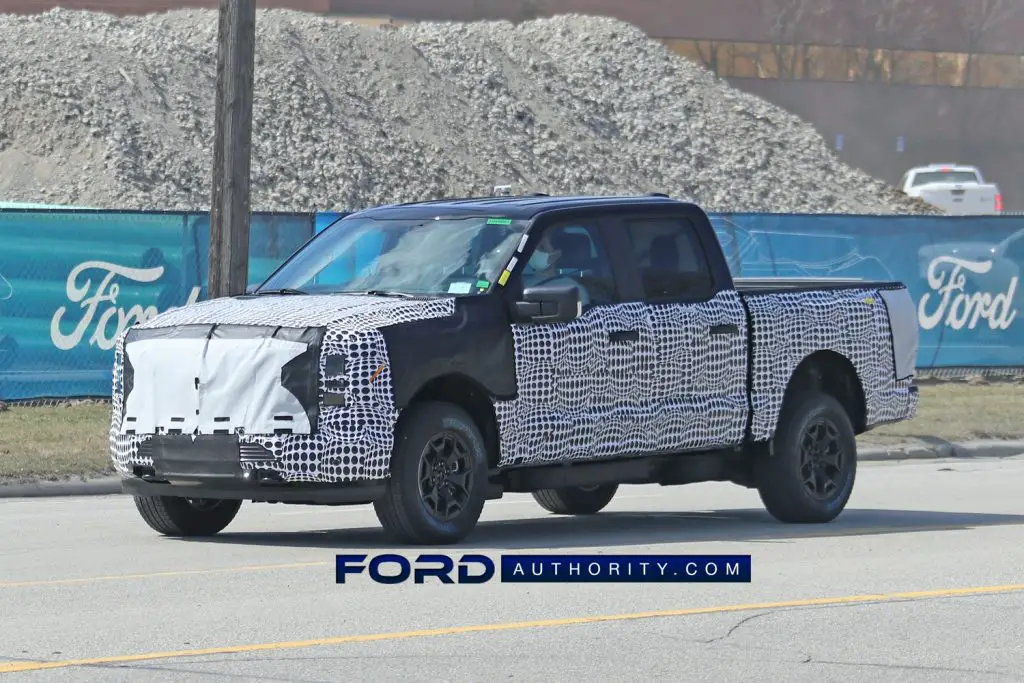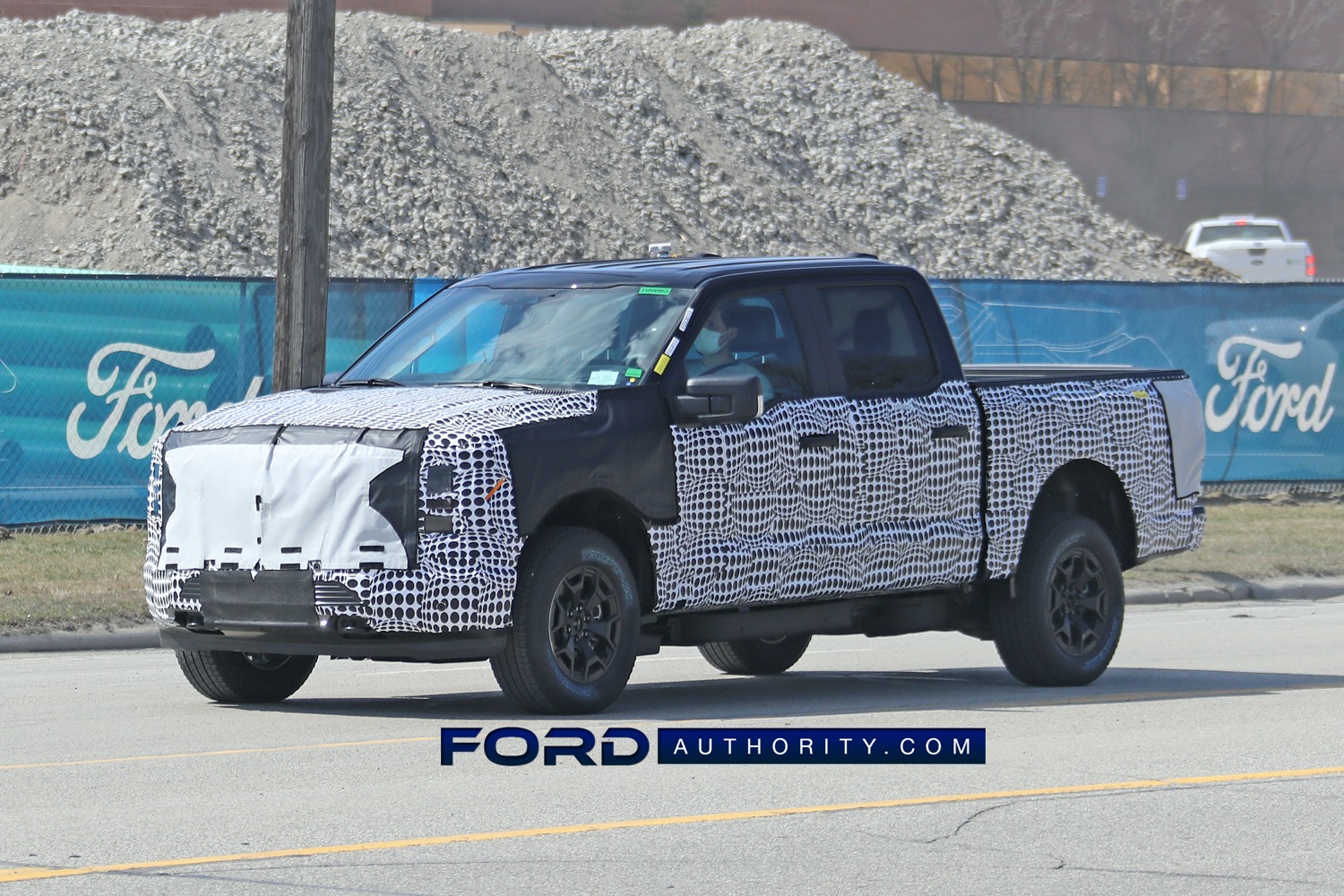 For starters, this Ford F-150 Electric prototype is wearing a different set of wheels and tires. While the prior prototype was rolling on a set of aerodynamic wheels with large spokes and car-like tires, the new pickup has a more traditional set of wheels wrapped with a more rugged, off-road focused tire package.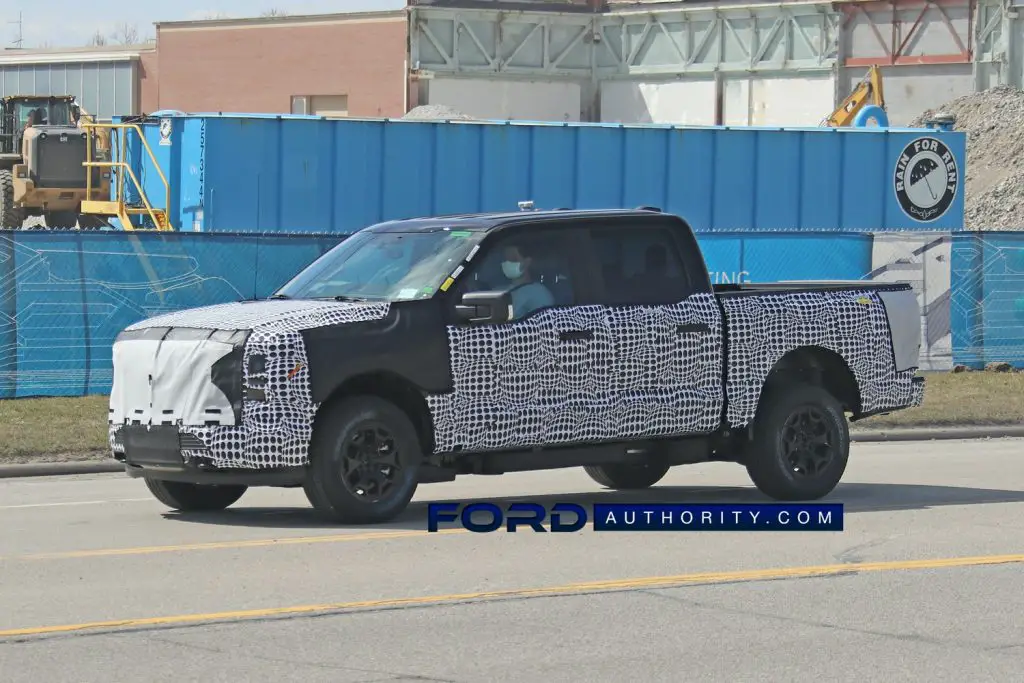 The new prototype also features a heavy rake from front to rear and is not fitted with running boards, which the previous pickup was. This gives us a much better look at the truck's underside, including the large electric motor present on the rear axle ahead of the spare tire. However, we can also clearly see the presence of an independent coil spring rear suspension.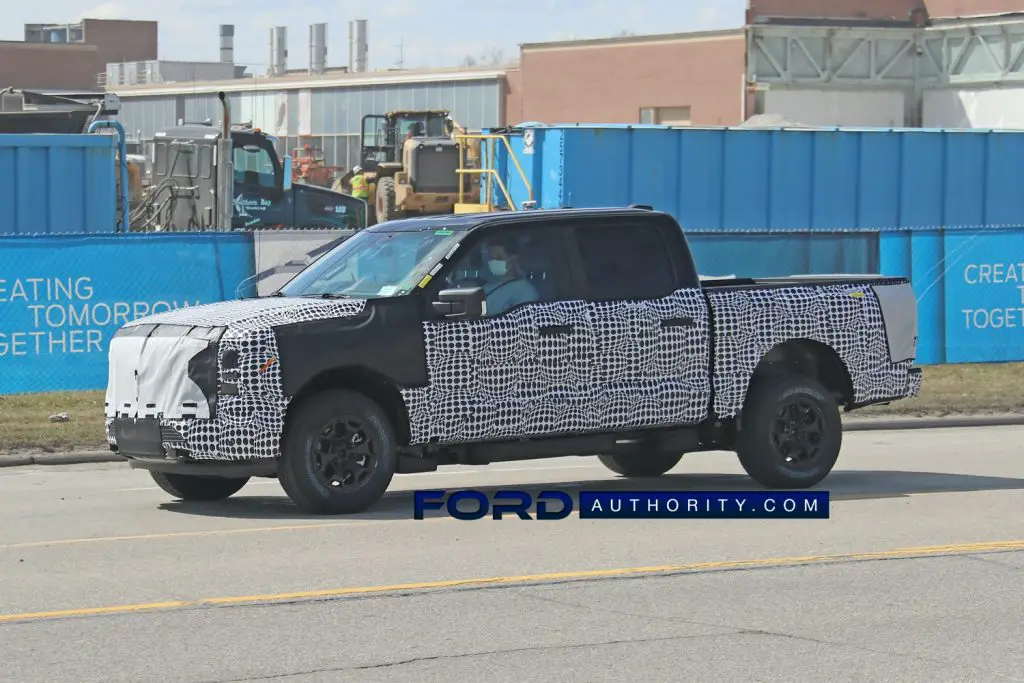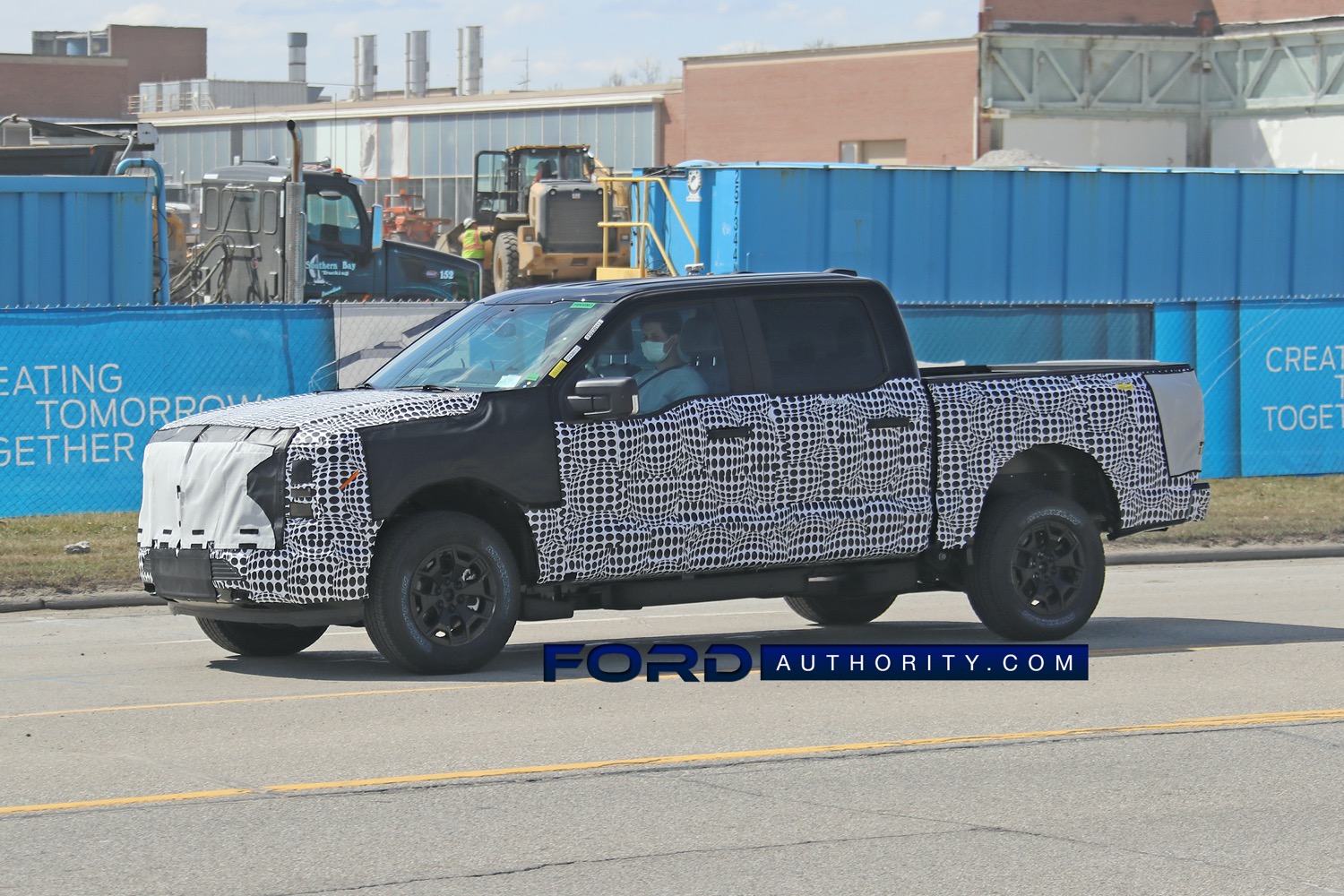 Like the first 2023 Ford F-150 prototype we spied, this one also has a "fake" gas door flap on the driver's side. Another interesting feature is the truck's tailgate, which appears to be slanted from the bottom to the top, though this could just be a visual trick played by the camouflage.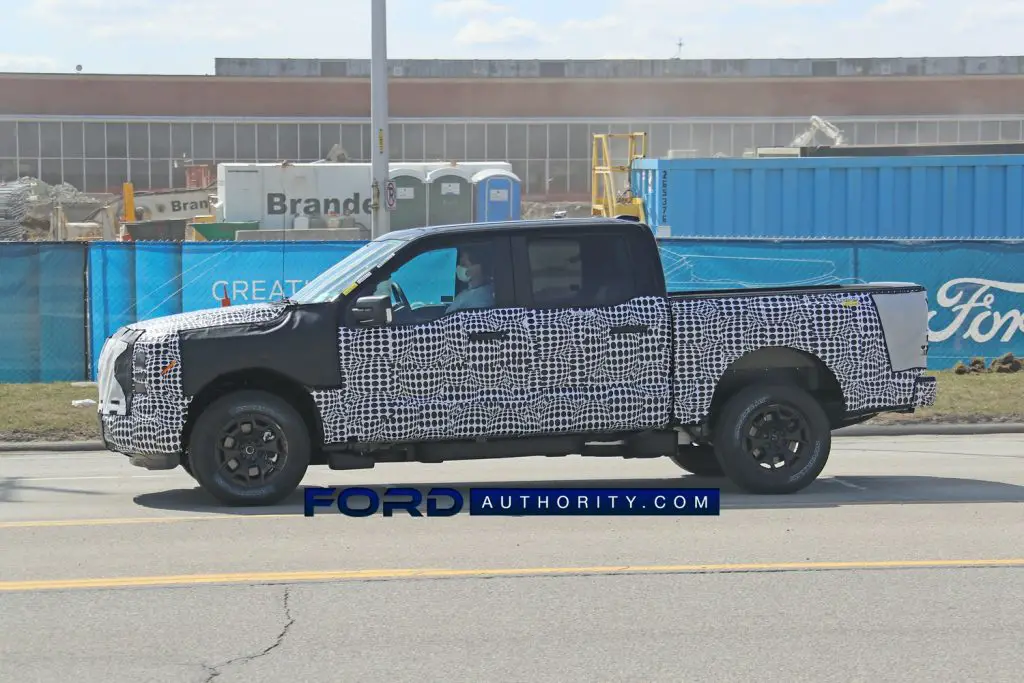 As we've previously reported, the Ford F-150 Electric will feature some unique design details, including its front fenders, frunk, and various other sheet metal components, as well as unique lighting, particularly in the front end, as we can see in Ford's previous teaser of the pickup. Regardless, the electric F-150 will still look very much like an F-150. That much is clear from this prototype, which is a short bed SuperCrew model with a shape and design that's unmistakeably 14th gen F-150.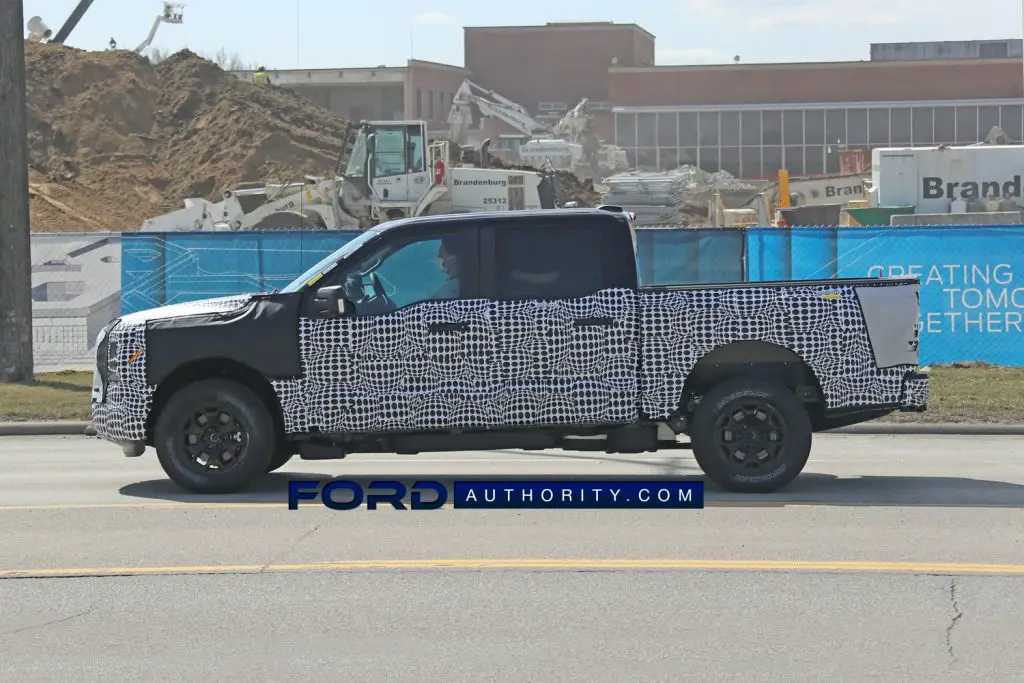 Over the last several months, we've learned several key details about Ford's first-ever all-electric F-150, including the fact that it will utilize its own unique battery chemistry. Ford says that the F-150 electric will be more powerful than any F-150 available today and provide commercial and personal customers with the lowest expected lifetime total cost of operation among Ford F-Series trucks.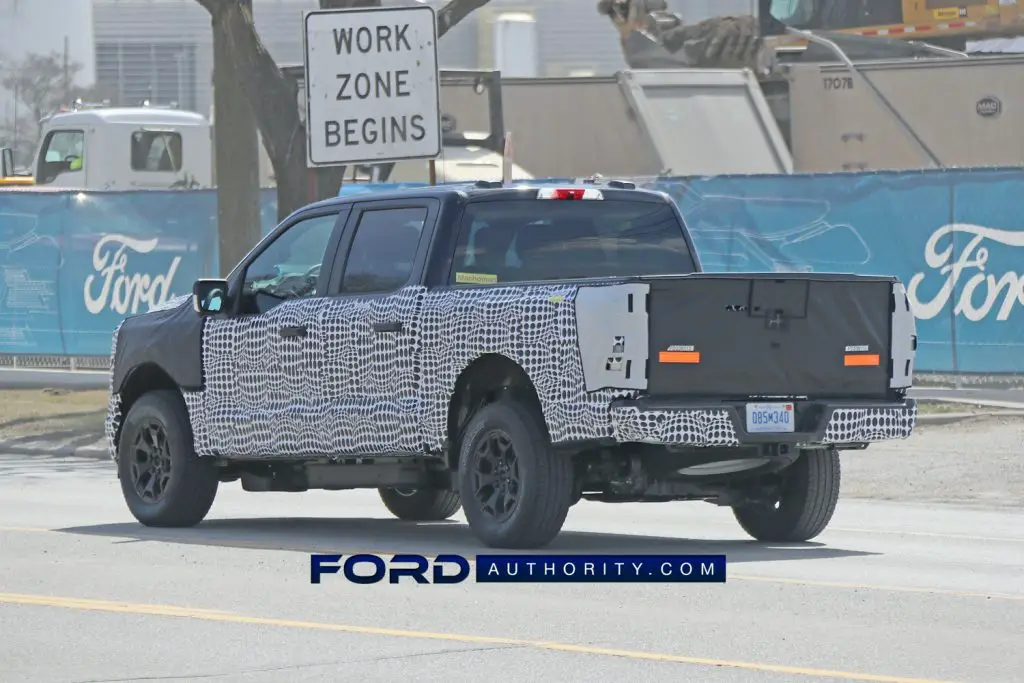 Ford will debut new technology on the electric F-150 that allows mobile power generation, similar to the Pro Power Onboard system available in the 2021 Ford F-150. The all-electric F-150 will feature dual electric motors to deliver more horsepower and torque than any F-150 available today, the fastest acceleration, and impressive towing capacity. The EV pickup will require significantly less maintenance than a typical gasoline engine, resulting in a 40 percent savings for its lifetime total cost of operation.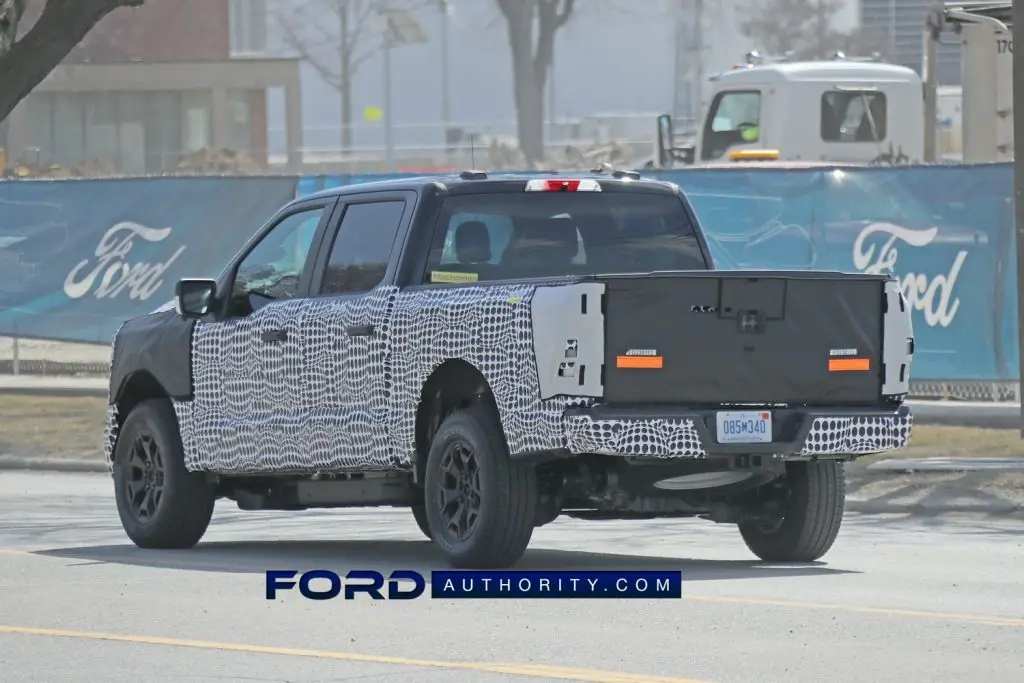 The F-150 EV will also have a large front trunk, or frunk, with considerable storage space, since there's no engine under the hood. Like the rest of the all-new F-150 lineup, the electric F-150 is capable of receiving over-the-air updates, so new features can be added continuously over time.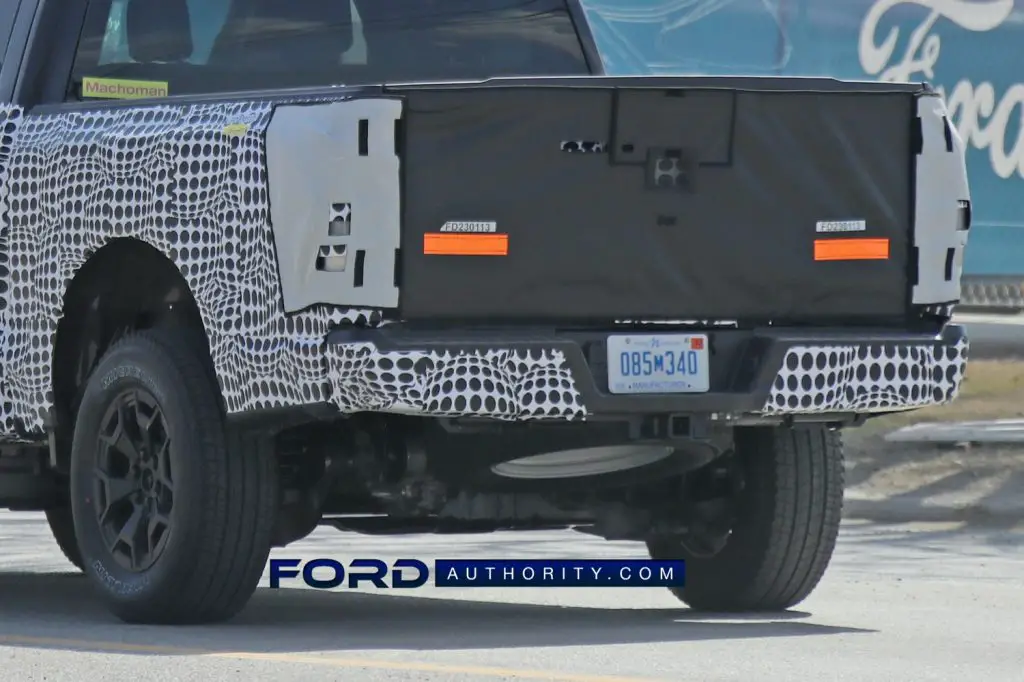 The Ford F-150 electric is scheduled to enter production in 2022, even though the U.S. International Trade Commission (ITC) recently ruled that Ford's electric F-150 battery supplier – SK Innovation – misappropriated trade secrets against its rival, LG Chem. However, Ford can still obtain batteries from SK for four years, and the automaker has since confirmed that the electric F-150 remains on track for a 2022 debut.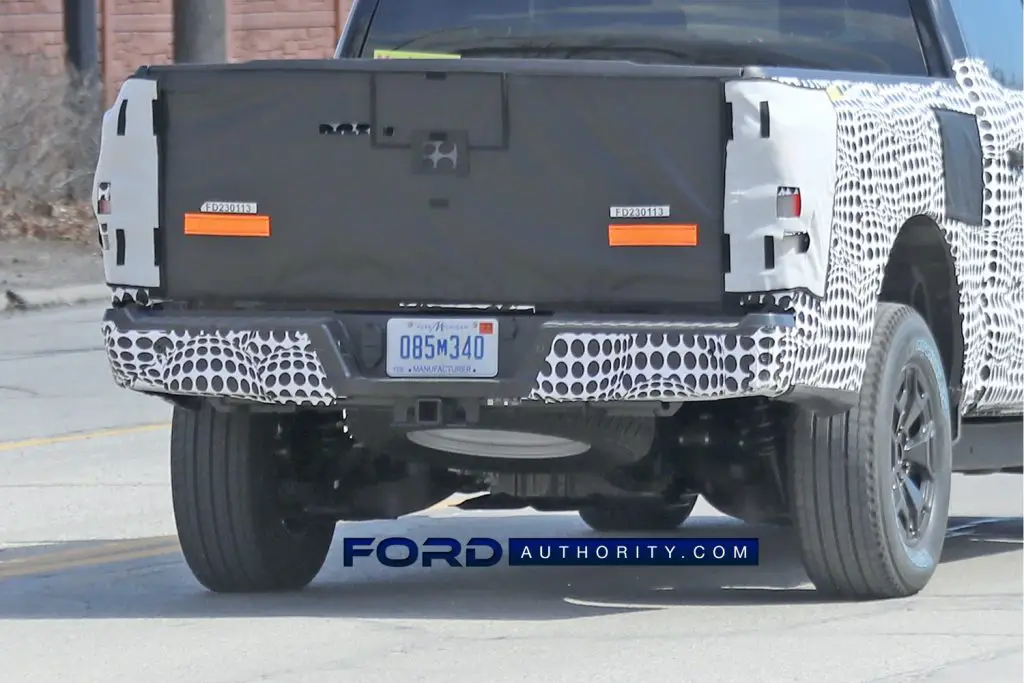 The 2021 Ford F-150 Electric will be built at the brand new Ford Rouge Electric Vehicle Center, currently under construction in Michigan. However, the body and paintwork will still be completed alongside ICE-powered F-150 models at the Ford Dearborn Truck Plant.
We'll have much more on the F-150 Electric very soon, so be sure and subscribe to Ford Authority for the latest Ford F-Series news, Ford F-150 news, and continuous Ford news coverage.