Last spring, automotive designer and TV star Chip Foose sat down to sketch a modern hot rod version of a 1966 Ford Bronco, and the results were, well, interesting, to say the least. Now, the Overhaulin' star is at it again, but this time he has created a 2021 Ford Bronco street rod. The first question anyone will pose is why, but of course, this is just a fun exercise – there's no real 2021 Ford Bronco getting chopped up here.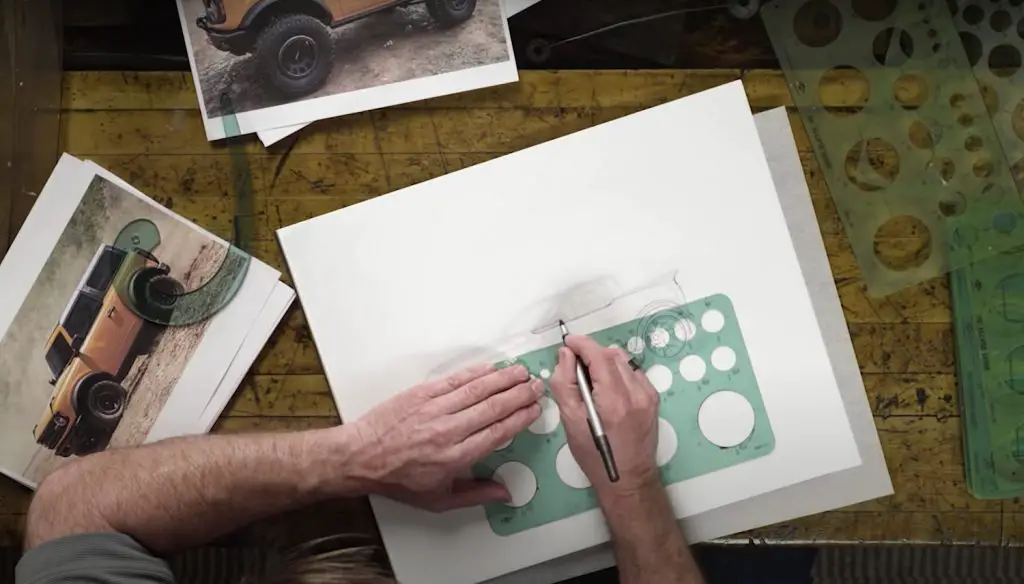 Taking a brand new Bronco and ruining its inherent off-road capability is indeed a silly task, but we've seen stranger things in our lifetimes. Foose acknowledges this in the video but also points out that over the generations, the Bronco evolved into something that most of its owners used primarily on the road.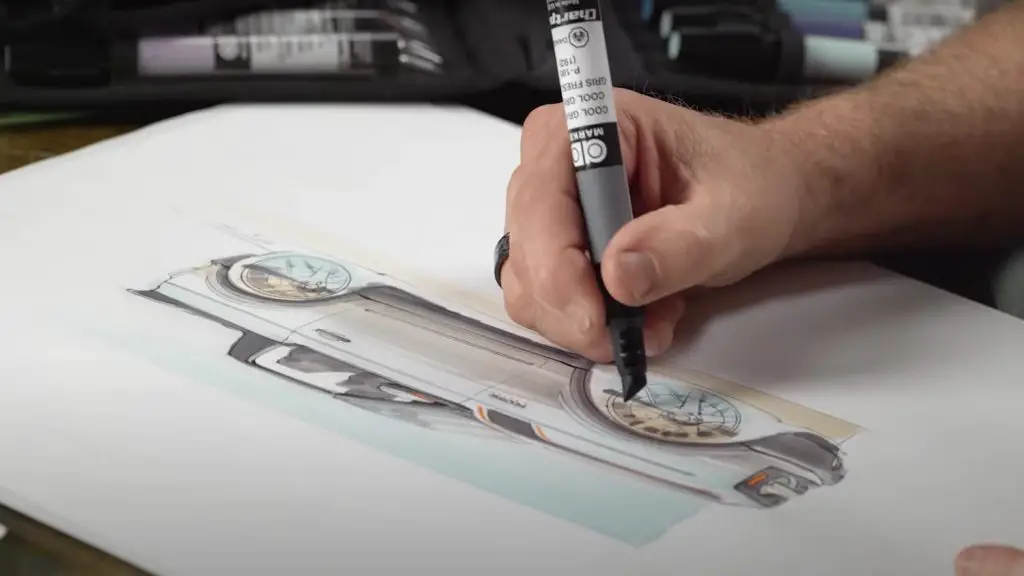 The 2021 Bronco has of course gone back to its original roots, but Foose wants to see what one might look like as a "sports car," as he calls it. Thus, he begins to conceive the idea of what a 2021 Ford Bronco street rod might look like before putting pen to paper. He starts by overlaying a picture of a new Bronco to get the basic lines down before giving it his own personal touch.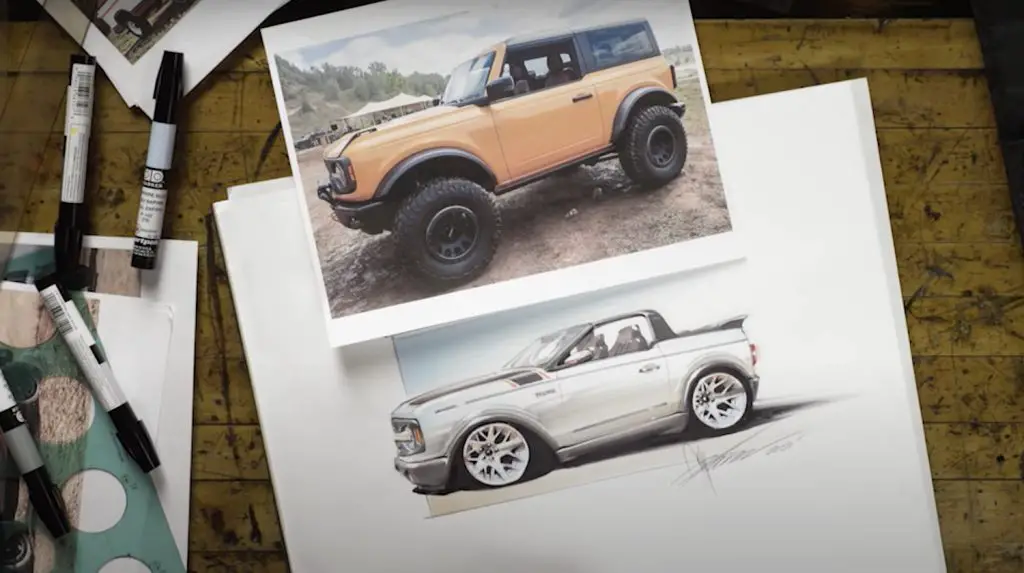 Foose doesn't think that the idea of a Bronco street rod is terribly far-fetched, given the fact that the Lightning was essentially a hot-rodded version of the Ford F-150. Thus, he imagines lightning striking the Bronco here, and as he says, "there's no rules or laws in customizing or personalizing a car. You get to do whatever you want, and this is what I would do."
Foose's imaginary Bronco would ride on the Ford Mustang Mach 1's platform and wear unique bumpers, ground effects, mirrors, a raked windshield, custom roll bar, rear wing, custom paint, and Mach 1-inspired wheels. It's certainly a unique idea, but that's precisely the point. Everyone that buys a new Bronco will be doing off-road things to it, so why not go in a completely different direction for once?
We'll have much more on the Bronco soon, so be sure and subscribe to Ford Authority for more Ford Bronco news and around-the-clock Ford news coverage.