As we get ever-so-close to the start of 2021 Ford Bronco production at the Ford Michigan Assembly Plant, which kicks off next month, it's even more interesting to take a look back at the last time a Bronco rolled off the assembly line – the 1990s. And this classic clip contains 20 minutes of footage of exactly that – last-gen Ford Bronco production at the old Michigan Truck Plant, as it was formerly known.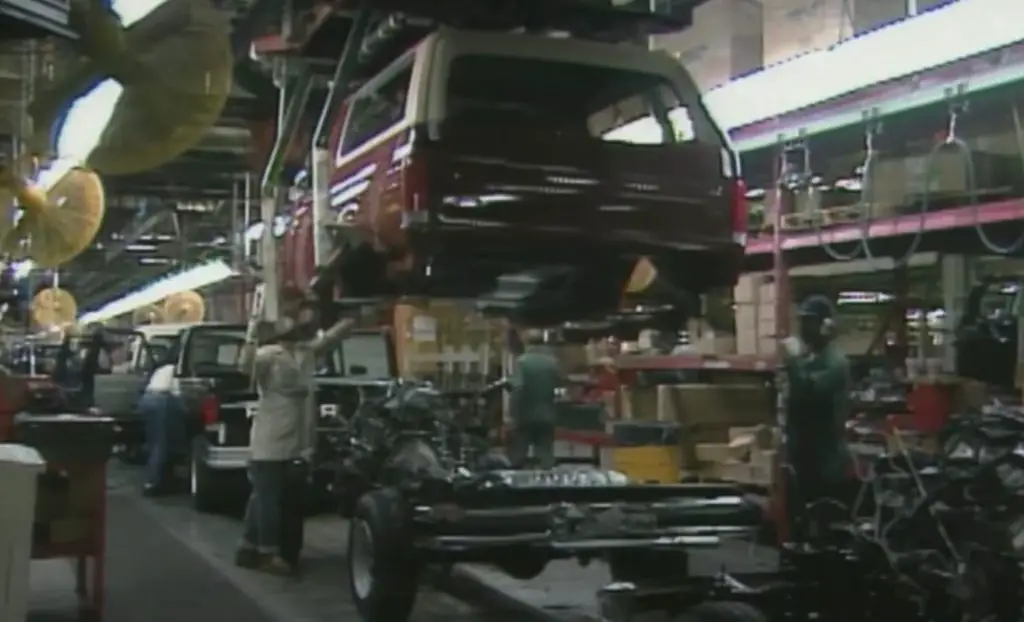 The video is also set to a narration discussing the history of the Ford Bronco leading up to today, which is a nice touch. It then moves on to a discussion of the plant, which used to build both the full-size Bronco and the Ford F-Series pickup. Back then, nearly 2,000 employees worked at the plant. The facility originally opened way back in 1957, right on the edge of a small town – Wayne, Michigan.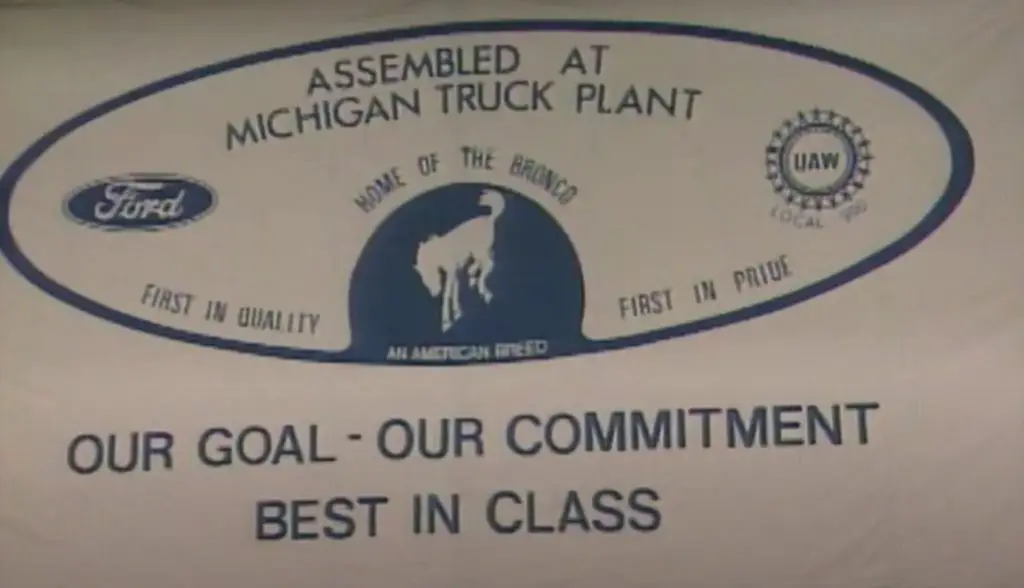 Back then, the plant's main task was to assemble station wagon bodies for Lincoln and Mercury, but by early 1964, it was cranking out trucks. The Michigan Truck Plant quickly expanded, and by 1966 it was producing the Bronco, followed by the all-new 1973 F-Series pickups, and the new full-size Bronco by 1978. In 1988, the three-millionth truck – a Ford F-150 XLT Lariat – rolled off the assembly line. Michigan Truck Plant was also the sole location that produced the SVT Lightning.
Today, the Michigan Assembly Plant produces the Ford Ranger, while the F-150 is built at the Ford Dearborn Plant and Kansas City Assembly Plant, and the Ford Super Duty is produced at the Ford Kentucky Truck Plant and Ford Ohio Assembly Plant. But it won't be long before a production Ford Bronco once again emerges from the historic facility, and not too long after that, many more are bound to follow.
We'll have more cool videos like this to share soon, so be sure and subscribe to Ford Authority for more Ford Bronco news and around-the-clock Ford news coverage.