One of the many options present in the 2021 Ford Bronco build and price configurator is a sound deadening headliner for the molded-in color (MIC) hardtop that costs an additional $495. However, the automaker has sent out a letter to dealers announcing that the Bronco sound deadening is now standard equipment on MIC hardtops that are matched with cloth or leather interiors, and it will be a no-cost option on MICs that are paired with Marine Grade Vinyl (MGV) interiors.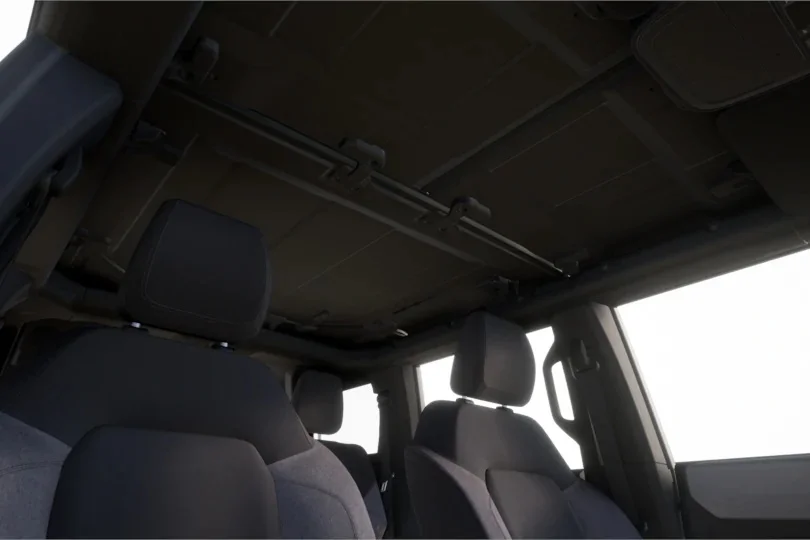 As for why the Bronco sound deadening is optional on models equipped with MGV interiors, well, it's likely due to the fact that they're focused on water resistance for off-roading purposes. Regardless, the thin, carpet-like material adheres to the bottom portion of the top and is designed to reduce cabin noise.
Perhaps the most interesting aspect of the decision to make the sound deadening material standard is the fact that selecting it on certain Ford Bronco models and configurations wasn't previously possible due to constraints in Ford's ordering and production planning systems. That's good news for buyers who wanted the sound deadening but didn't want to have to change their trim level or engine choice just to get it.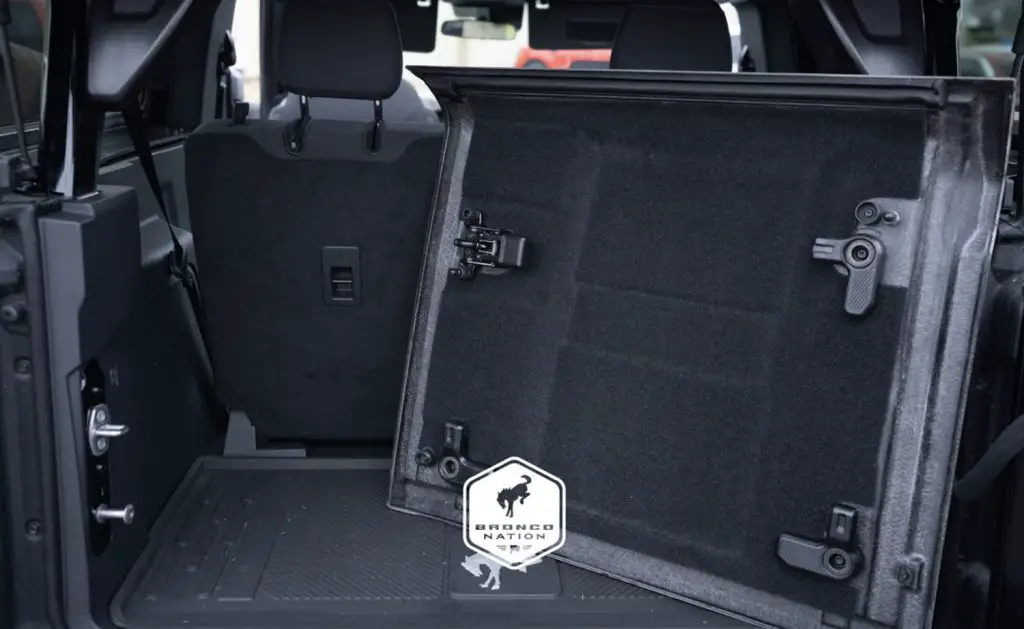 Also, though Ford's letter notes that the Bronco build and price configurator would be updated to reflect this change, as of this writing, the sound deadening is still listed as a $495 option. Regardless, Ford says that existing orders with the option will see their prices reduced by that amount, though the update will take several days and won't be rolled out all at once.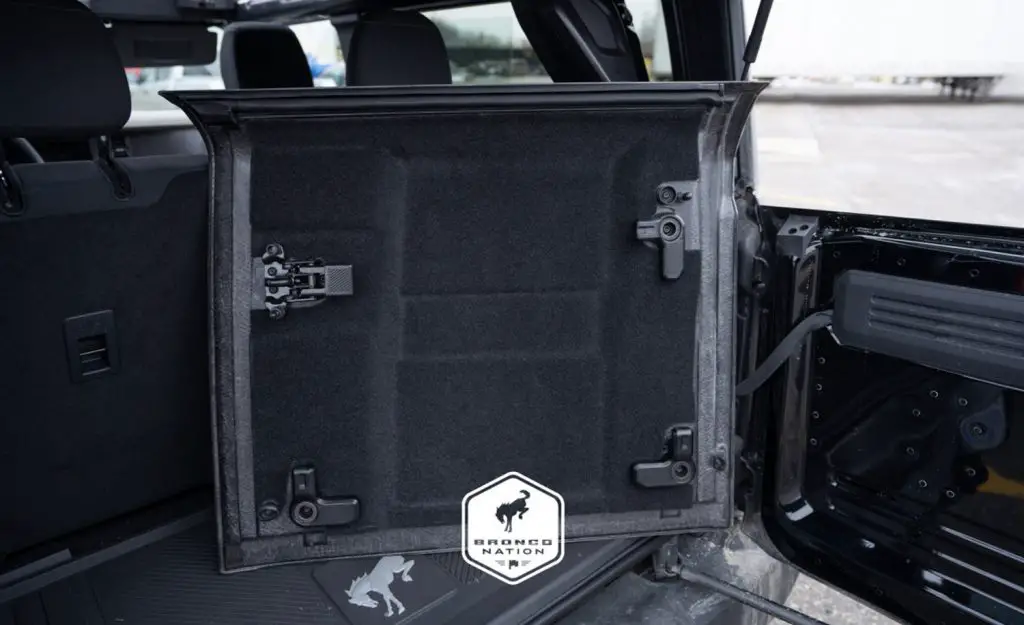 Meanwhile, Bronco order holders will be receiving communication informing them of this change today, March 22nd.
We'll have more Bronco coverage to share very soon, so be sure and subscribe to Ford Authority for more Ford Bronco news and around-the-clock Ford news coverage.