Logic might suggest that the CEO of one of the world's largest automakers might not have time to do much else with his life. But that certainly isn't the case with Ford CEO Jim Farley. Farley not only spends a good bit of his spare time participating in vintage races, but over the last couple of years, he's also volunteered quite a few weeks at the Pope Francis Center, the oldest church building in continuous use in Detroit.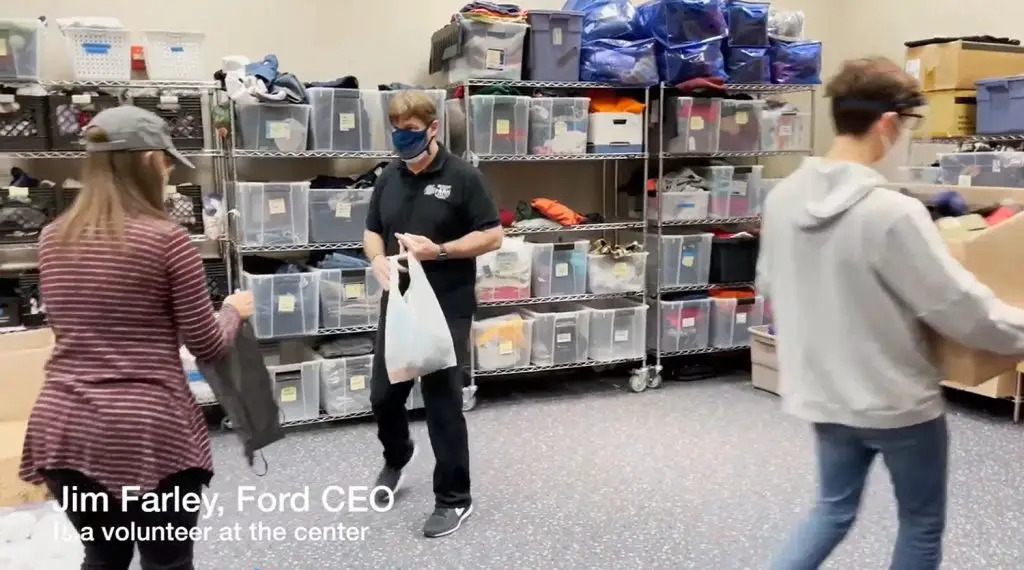 Farley has been serving meals to the homeless, handing out clothing and other essentials, and even helping to clean the kitchen at the Pope Francis Center and now the TCF Center for roughly two years now, but until recently, no one really knew. That's because Farley insists on being incognito when he's volunteering, preferring that no one knows who he is. The Ford boss has even refused to allow the Detroit Free Press to accompany him on these missions until just recently, and now we're getting our first look at Farley's charitable work.
Farley's commitment to helping those struggling with addiction stems from the untimely death of his cousin, comedian, and TV and movie star Chris Farley, who overdosed on drugs at the age of 33. Thus, he gives back by helping out at the church's kitchen and dining room, which was created by church members and can sit up to 80 people but also contains bathrooms, a laundry, and showers.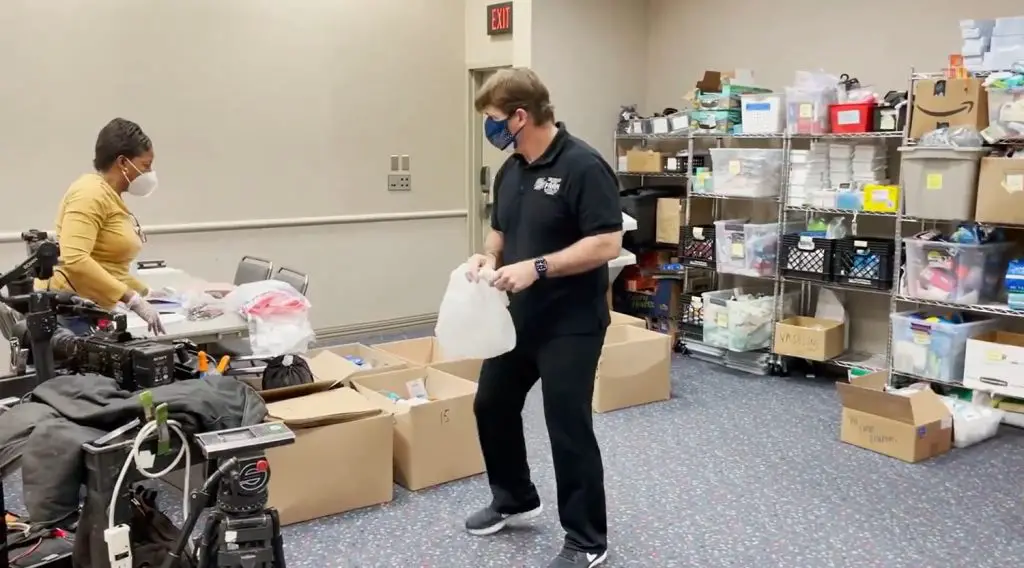 "He doesn't want anybody to know who he is," Father Tim McCabe, executive director of the Pope Francis Center, told the Free Press. "He may just be in the kitchen scrubbing the stove. He always asks what he can do to help. He gets, like, 1,500 emails a day and he always responds."
While most have no clue who Farley really is, those that do tend to simply thank him for what he does at the church. And it seems that that's good enough for the executive, who doesn't want or need the fanfare that typically comes with famous folks helping those in need.
We'll have more on Jim Farley's charitable efforts soon, so be sure and subscribe to Ford Authority for continuous Ford news coverage.