Detroit residents will soon be able to buy premium leather goods created from high-end Ford vehicle interiors like the Ford F-150 King Ranch and the Lincoln Navigator, and their purchases will help those in need. It's all because of a major cleanout at the Ford product development center, which is being razed to pave the way for Ford's campus of the future. Machinery, old prototypes, and other materials sitting in the basement are being moved out, but a handful of these items – including leather hides – will see a new lease on life as Ford finds donation destinations.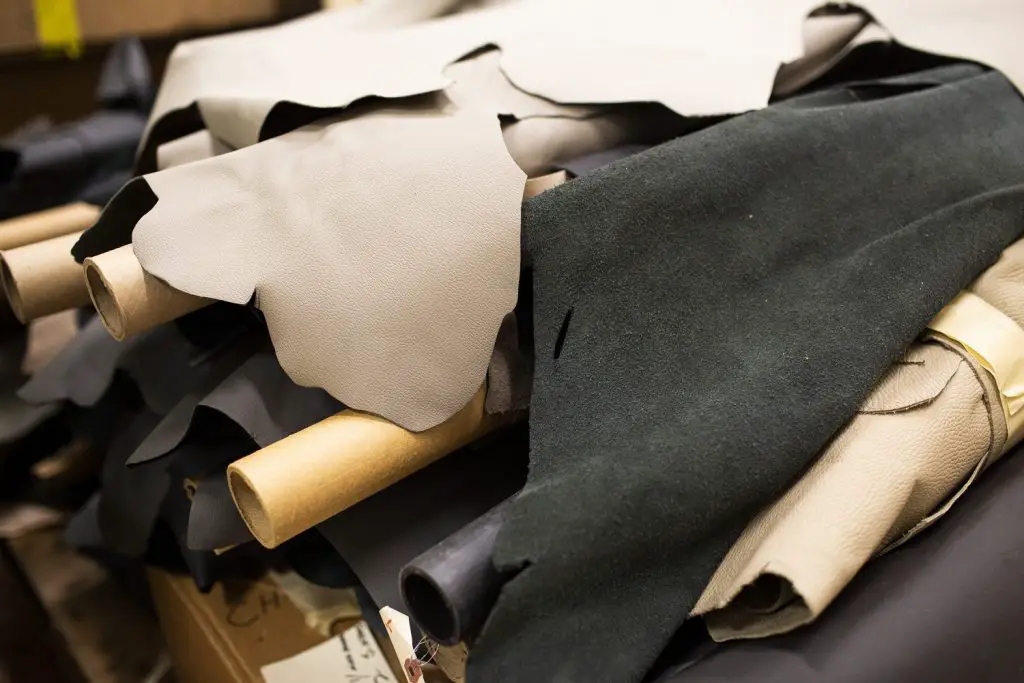 A major discovery during cleanout was $100,000 worth of leather hides. This assortment was used by the Ford color and materials design and fabrication teams to create interior prototypes for popular vehicles like the Ford Escape and Ford Explorer and premium ones such as the Ford F-150 King Ranch and Lincoln Black Label Navigator. A variety of leathers in colors such as Ebony and Cashmere, as well as King Ranch Red premium hides are being donated and upcycled.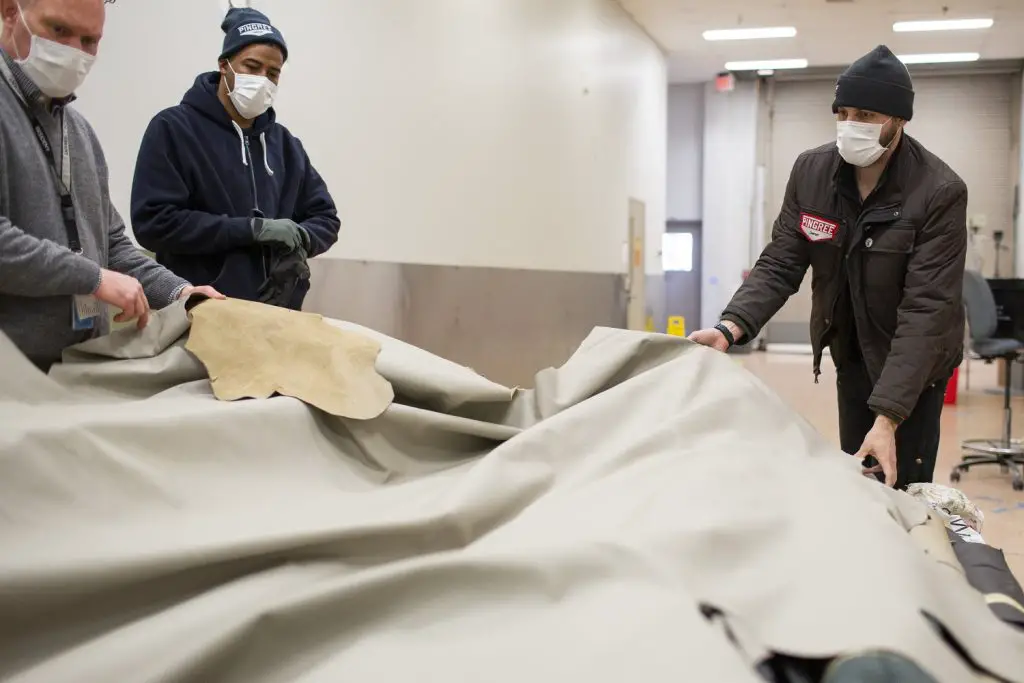 When color and materials designers order leather hides to build seat and interior prototypes, they order extra for trim, seat patterning, and creative exploration. Extra hides are needed in case mistakes occur or new ideas are explored, so often there is a small surplus left over.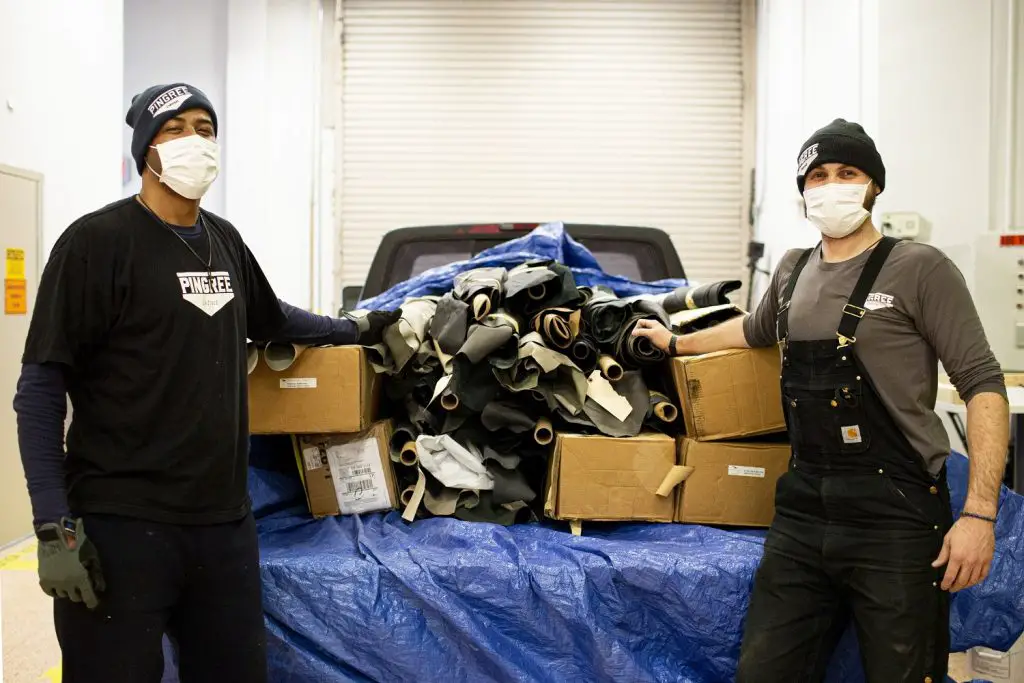 "This is a unique situation where we are able to donate bundles of real, automotive-grade premium leather to small businesses in Detroit," said Jim Conner, 3D process director. "We're excited to see these leather hides that were collecting dust in the basement be put to good use by impactful businesses in the community."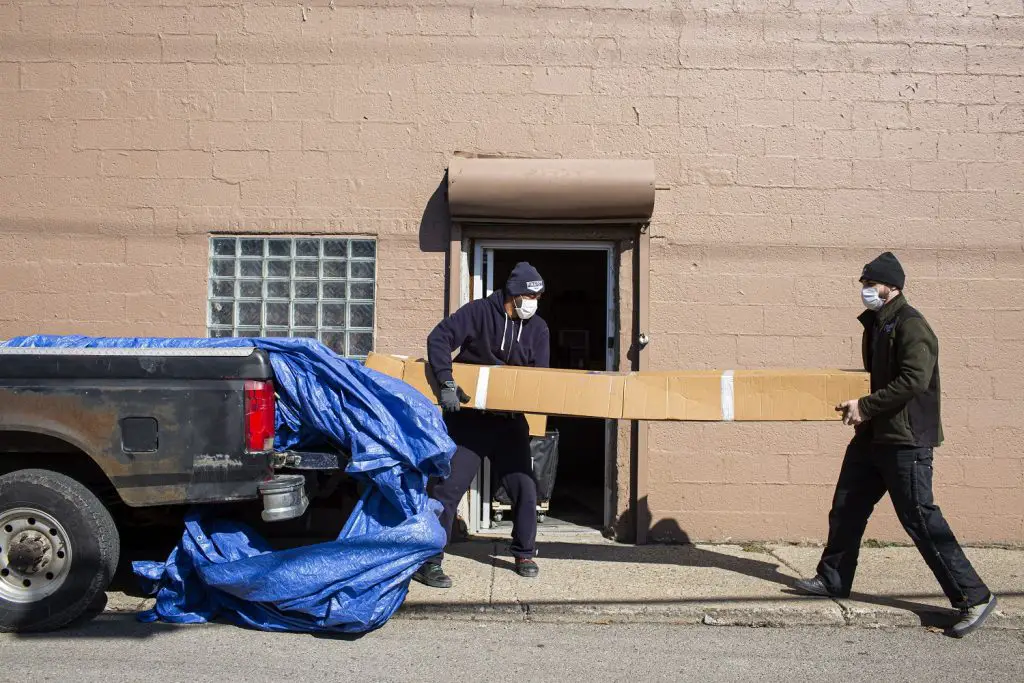 Ford Fund, the philanthropic arm of Ford, identified the two small businesses for the donations – Pingree Detroit and Mend on the Move. Pingree Detroit is a worker-owned, social impact company founded in 2015 that uses high-quality leather reclaimed from the Detroit auto industry to make boots, wallets, and drink coasters. The company employs veterans and Detroiters to help them earn a living wage and learn skilled trades. Mend on the Move is a nonprofit social enterprise that employs women survivors of abuse in Metro Detroit. The women earn an income by creating jewelry and leather goods to help promote independence and healing.
"As an emerging worker-owned design and manufacturing cooperative born and raised in Detroit, relationships continue to be our strongest currency," said Jarret Schlaff, co-founder and CEO of Pingree Detroit. "This donation and the ongoing support by Ford make all the difference for our team of veterans and Detroiters as we work to create products and solutions that make our neighborhoods stronger."
We'll have more on Ford's charitable efforts soon, so be sure and subscribe to Ford Authority for ongoing Ford news coverage.