As if drudging through the dreary winter isn't bad enough, we're also several years into the agonizingly long wait for the Ford Bronco to return. Those are two very good reasons behind Ford technologist Jacob DiMaria's newest creation, in fact – this 2021 Ford Bronco snow sculpture. DiMaria has made it a tradition to create Ford-themed snow sculptures each year, having made a classic Ford Mustang and a bust of Michigan Central Station over the last two years.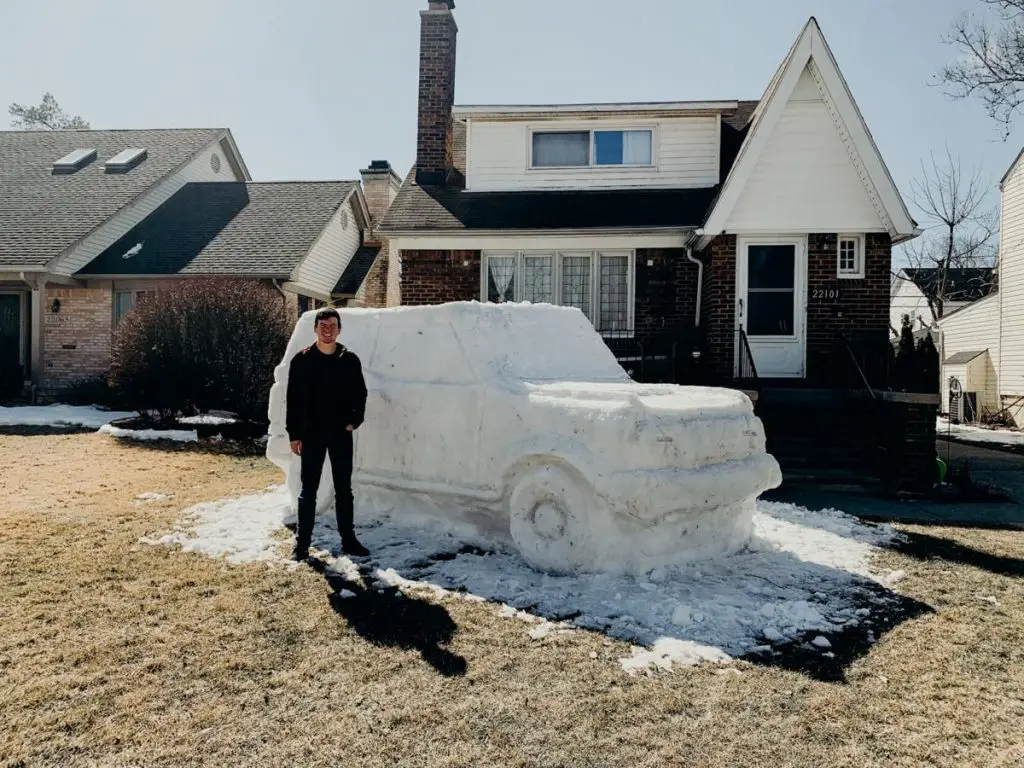 This year, the Bronco snow sculpture was a no-brainer, given the significance of the model's return to The Blue Oval's lineup. It took DiMaria a full five days to recreate the SUV's flanks from the powdery white stuff, which sits directly in front of his Dearborn home. But this is no scale model – it's actually the same size as the real thing.
"I enjoy doing the Ford-themed sculptures each year (when there's enough snow available) because I work for Ford and so do a lot of other people in Dearborn," DiMaria told Blue Oval Now. "It's something everyone recognizes and can get behind. Hopefully, people can get some enjoyment out of it before the weather warms up and it melts."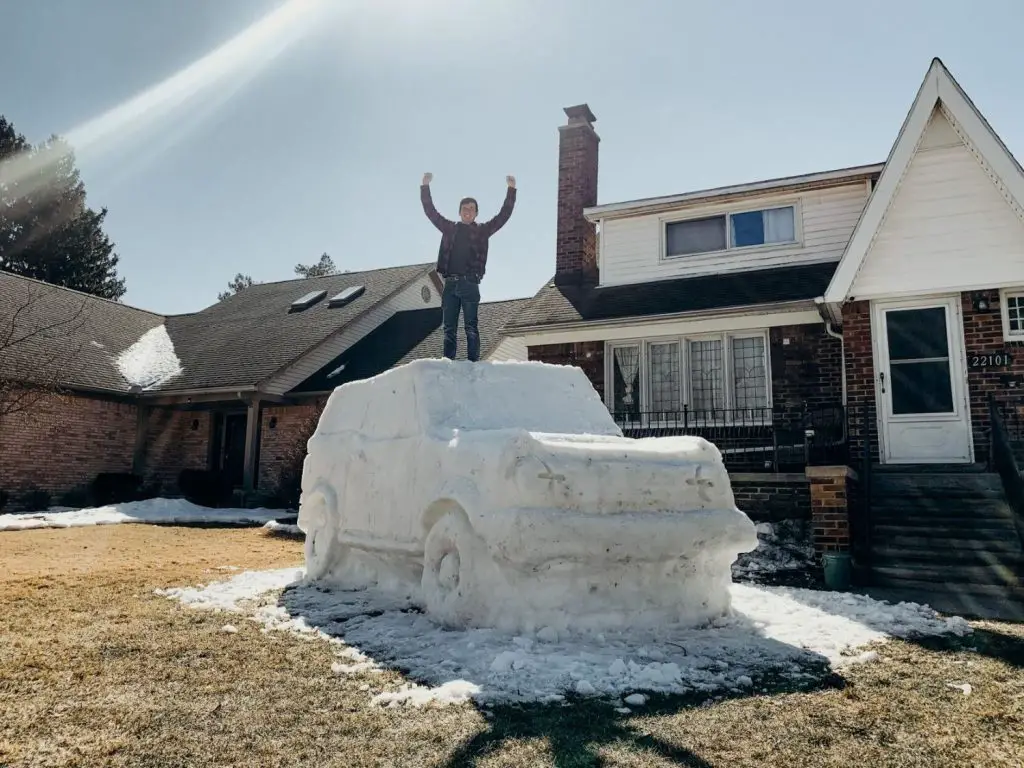 All of that work seems to be paying off, as DiMaria notes that he enjoys the many curious looks and smiles he sees on the faces of passers-by. "I don't get to talk to everyone that drives or walks by, but they always seem to have a smile on their face," he said.
With the weather beginning to warm up a bit in the Detroit area, DiMaria expects the Bronco snow sculpture to only last around a week or two. He actually gathered up the snow to create the Bronco some time ago, but extremely cold weather delayed his life-like artwork by several weeks. Now, the only question left to ask is – what will he do next year to top this?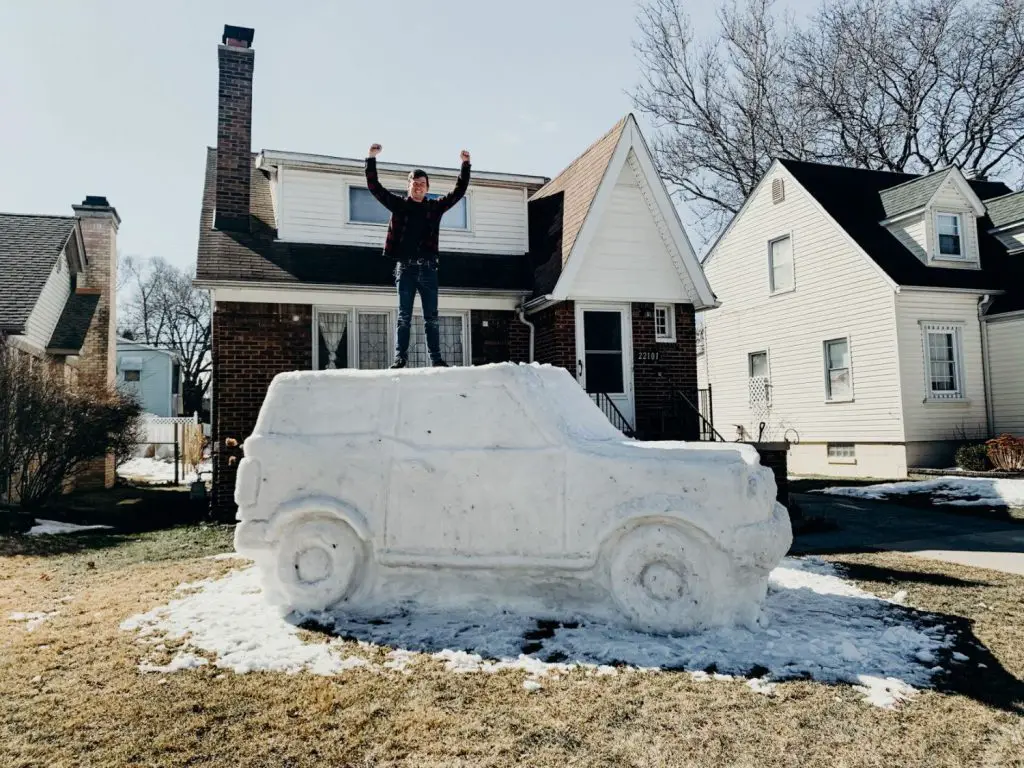 "We'll have to see what's relevant next winter," he said. "I'm always taking suggestions, though."
We'll have more cool stories like this to share soon, so be sure and subscribe to Ford Authority for more Ford Bronco news and around-the-clock Ford news coverage.