We've seen some wild stuff in the last couple of days, ranging from a Ford F-150 that sunk in a frozen lake to a severely damaged Lincoln Navigator cruising down the highway. Today, we have yet another wild video to share, and it's a doozy – this Ford F-150 crashes hard after flying through a residential area in Barrie, Ontario, Canada, and the aftermath is quite gnarly. Just be forewarned, the video does contain some NSFW language.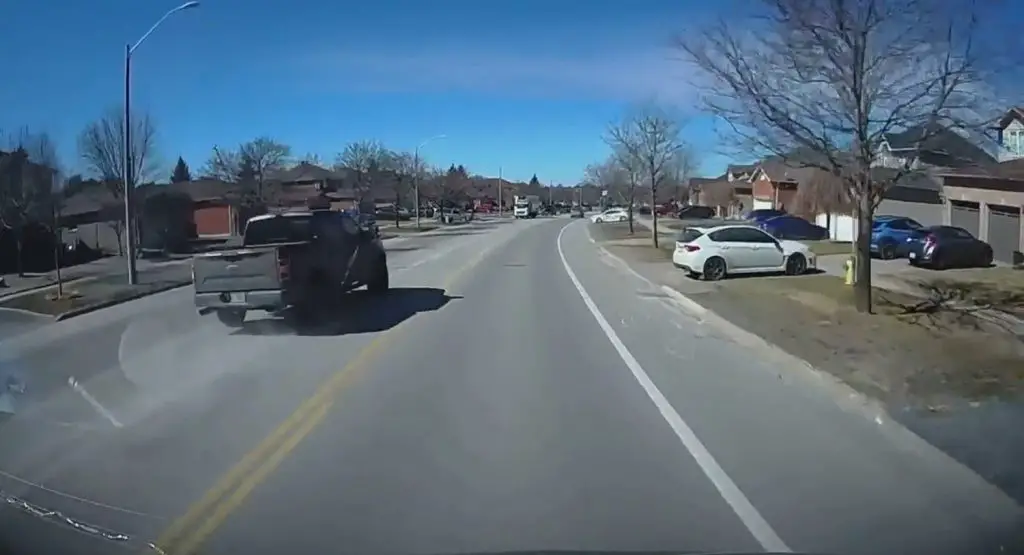 The video of the incident comes to us from a Reddit user who was just cruising along when the F-150 goes flying by in the center lane. The pickup disappears from view quickly, but soon, we see a plume of smoke on the horizon. Turns out, the Ford F-150 crashes (unsurprisingly) after the driver lost control and struck another car, followed by a hydro pole, fence, and a structure in somebody's yard.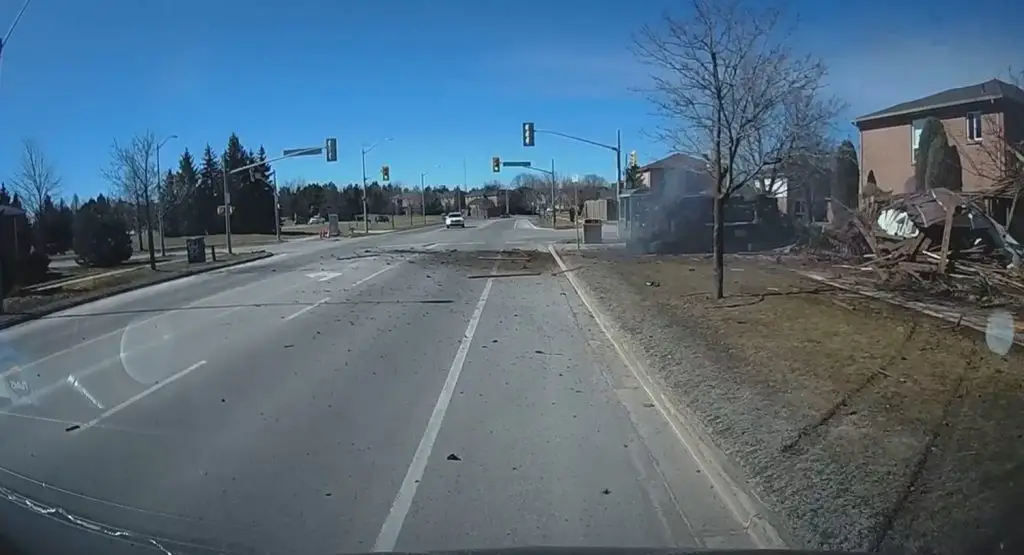 Incredibly enough, the driver suffered only non-life-threatening injuries, though police have charged him with impaired operation of a motor vehicle, refusing to provide a breath sample, dangerous operation of a motor vehicle, and possession of a prohibited weapon. Two other people in separate cars were also involved in the incident, but luckily, they weren't seriously injured either.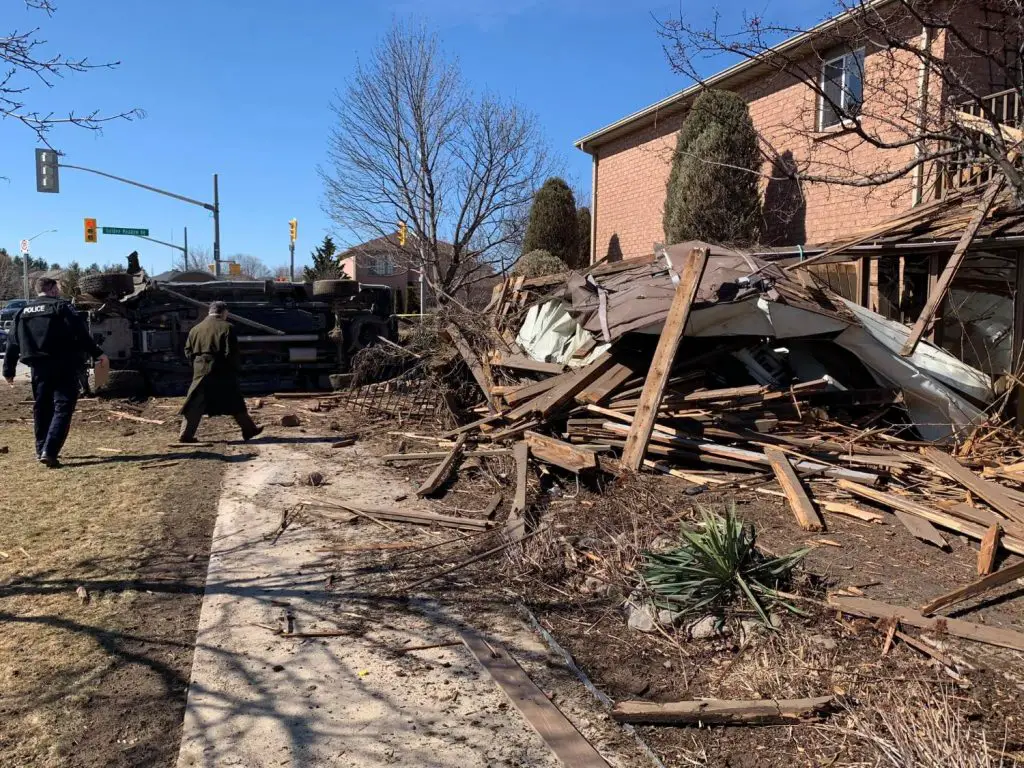 Given how bad the accident scene looks, that's a small miracle. "There was obviously a significant debris field due to the magnitude of the impact," Barrie police communications co-ordinator Peter Leon told BarrieToday. "A high-speed crash in a residential neighborhood with light posts, fencing, and stone pillars…there were a lot of solid objects it came into contact with before it came to a rest."
Things could have been much worse, of course, as Leon also noted that on nice weather days, it's common to see lots of children out playing in this area. Thankfully, however, that wasn't the case on this particular day.
We'll have more crazy videos like this to share soon, so be sure and subscribe to Ford Authority for the latest Ford F-Series news, Ford F-150 news, and continuous Ford news coverage.