Without fail, every year, we hear countless tales of people falling through the ice on various bodies of water. Oftentimes, this occurs in early or late winter, when the ice isn't terribly thick and certainly unsafe to walk on or drive on. Unfortunately, the was the case at Lake Simcoe in York, Ontario, Canada recently, while a resident could only stand by after his Ford F-150 sinks into the abyss.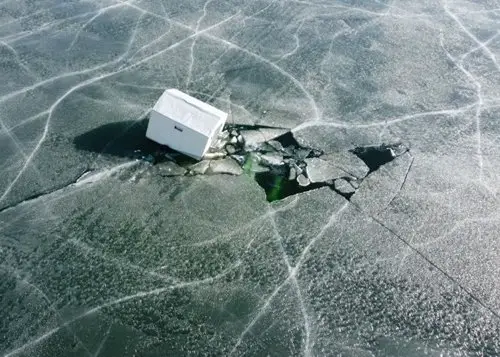 The York Regional Police posted pictures and a video of their rescue efforts as a way to warn residents of the inherent dangers out on the lake at this time of year. Clearly, with temperatures trending upward, ice fishing season is over, though these folks didn't get the memo. Members of the York Regional Police Marine Unit received a call when seven fishers found themselves stranded on the lake when the ice began to break apart, at which point the Ford F-150 sinks into the cold water.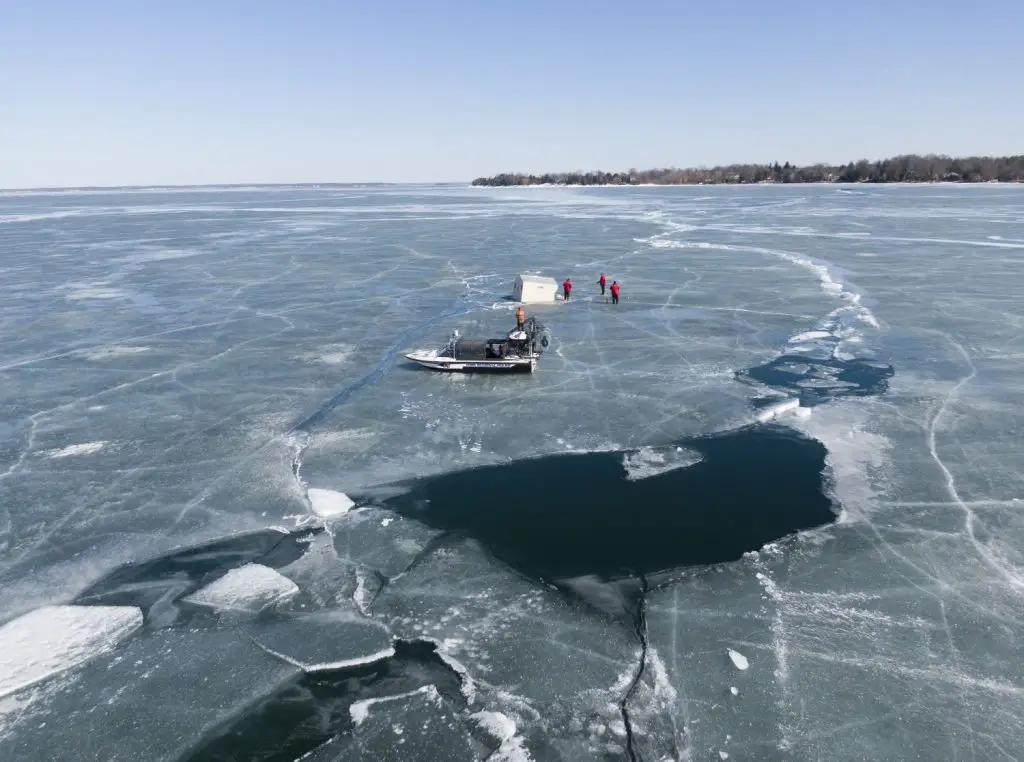 Those officers worked in tandem with the South Simcoe Police and Durham Regional Police Service Marine Unit and Fire and Emergency Services to rescue the seven people, five of whom were treated for mild hypothermia, while one person was taken to hospital with severe hypothermia.
As for the Ford F-150, well, as the marine unit points out in their tweet, it's now become an impromptu fish house until the spring. Obviously, there's no safe way to extract the pickup until then, unless the marine unit wants to rescue itself. But above all, this incident should serve as an important reminder that no icy body of water is ever truly safe, especially when temperatures aren't cold enough to sustain a nice, thick layer of ice.
We'll have more crazy videos like this to share soon, so be sure and subscribe to Ford Authority for the latest Ford F-Series news, Ford F-150 news, and continuous Ford news coverage.