A first-generation Ford GT has been completely destroyed in a devastating wreck in Los Angeles that also involved three other cars, including a BMW X3 and Alfa Romeo Giulia Quadrifoglio. The Ford GT wreck split the supercar in half, and it was engulfed in flames when the L.A. Fire Department arrived on the scene on Wilshire Boulevard in front of the Beverly Hills Plaza Hotel & Spa.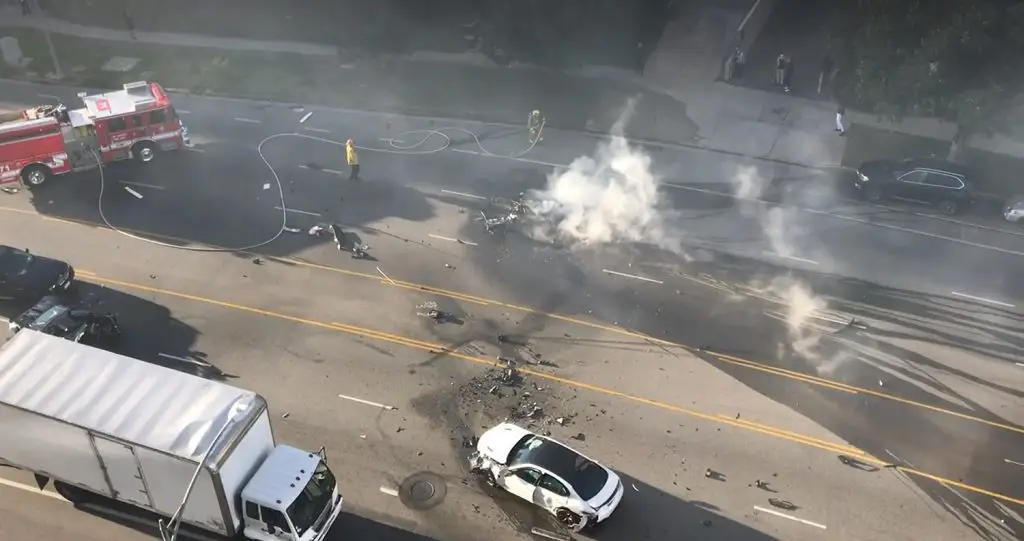 Two people were transported to the hospital following the fiery Ford GT wreck, though the extent of their injuries is currently unknown. One person was ejected from their vehicle and was found lying motionless in the road. Road & Track spoke with a witness named Frank Gagliano, who described a rather destructive scene.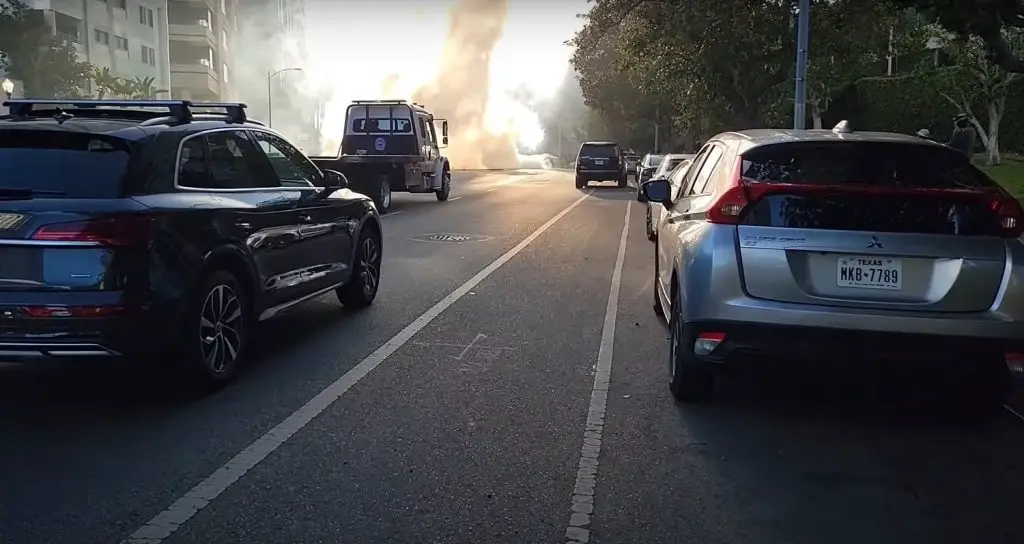 "The impact that tore the GT in half sounded like a bomb exploding; it shook our entire building," Gagliano said. "Before LAFD arrived, flames were about 20-feet high as the front end of the Ford GT burned and filled the air with dirty brown smoke."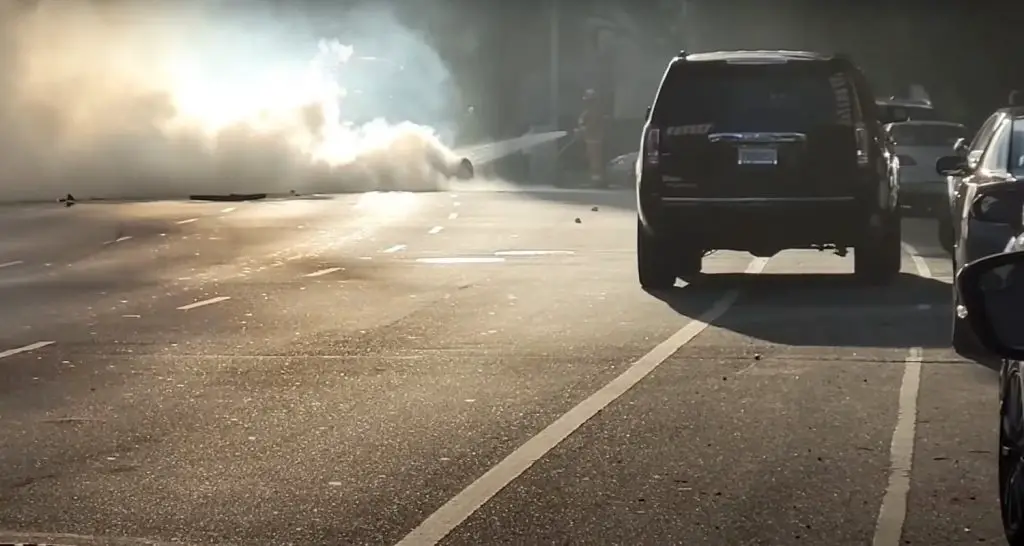 The GT was split cleanly in half, with the front portion of the car coming to a stop several lanes over from the rear portion of the car, with various bits and pieces strewn all over the road. Another witness claimed that the Ford GT driver lost control of the car, while Gagliano noted that street racing is a common problem on Wilshire Boulevard, though authorities have not yet released details regarding the crash or what caused it.
Additionally, what appears to be the very same Ford GT was spotted wearing temporary tags in Beverly Hills the same day as the accident. There's obviously much more to this story, and we imagine that the authorities will be providing more details once their investigation is complete.
We'll have more crazy videos like this to share soon, so be sure to subscribe to Ford Authority for more Ford GT News and around-the-clock Ford news coverage.