Last spring, Ford announced that its Medium Duty trucks equipped with the automaker's 7.3L Godzilla V8 would be available with an integrated air compressor for the first time. This Godzilla V8 air compressor was originally supposed to debut on 2022 model year Medium Duty trucks, however, it has now been pushed back to the 2023 model year.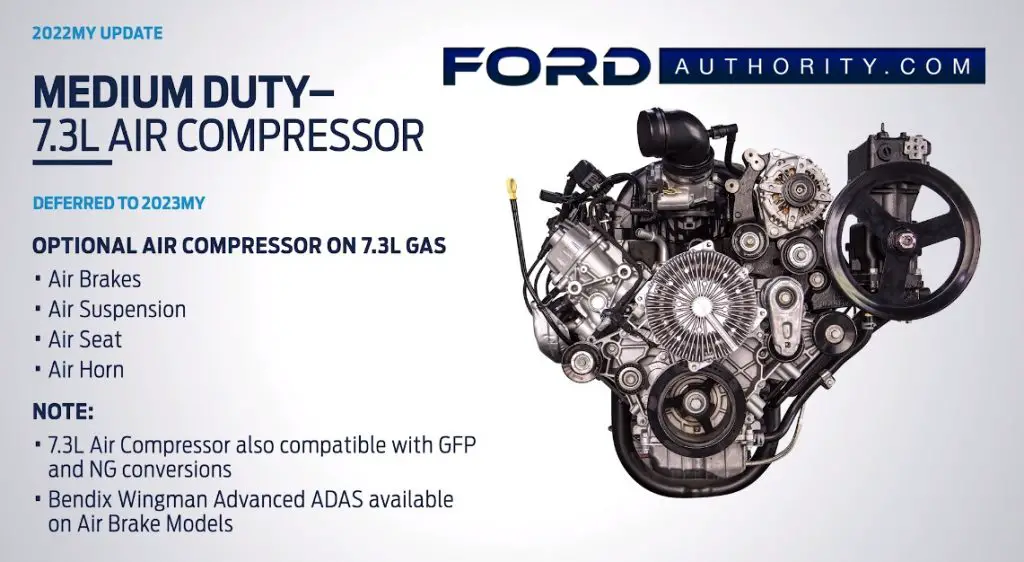 The announcement came from Mike Pruitt, Ford's Chief Program Engineer, Commercial Vehicles, at the 2021 Work Truck Week during the Ford Commercial Vehicles Update Session seminar.
The Godzilla V8 air compressor can be used to power a number of accessories, including air brakes, an air suspension, an air seat, or an air horn, to name a few. The 7.3L air compressor is also compatible with GFP or NP conversions, such as those sold by Roush CleanTech. Additionally, air brake models are also available with the Bendix Wingman Advanced ADAS collision mitigation and full stability technologies.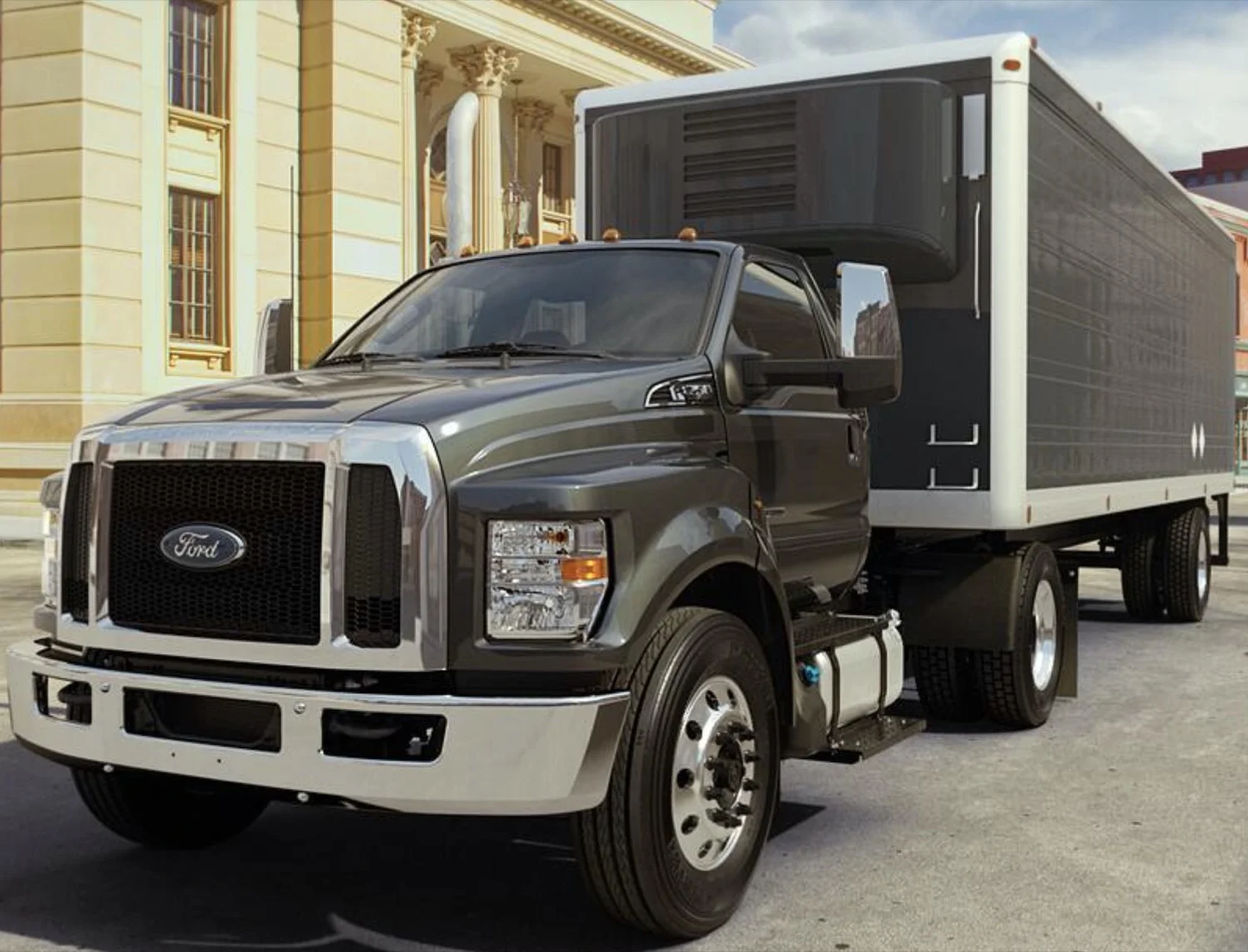 Currently, air brakes are only available on diesel-powered Ford medium-duty trucks. However, as Ford has pointed out in the past, its new gas-powered 7.3L Godzilla V8 can cost as much as $9,245 less than models equipped with Ford's 6.7L Power Stroke V8 diesel, so the Godzilla V8 air compressor should be a popular option among fleet buyers.
Both the F-650 and F-750 gained Ford's 7.3L Godzilla V8 gasoline engine for the 2021 model year, which in this guise is rated to produce 350 horsepower at 3,900 RPM and 468 pound-feet of torque at 3,900 RPM. That gasoline motor joined the previously-available 6.7L Power Stroke turbo-diesel, rated at 270 horsepower at 2,400 RPM and 700 pound-feet of torque at 1,500 RPM. Both engines mate to Ford's TorqShift HD six-speed automatic transmission.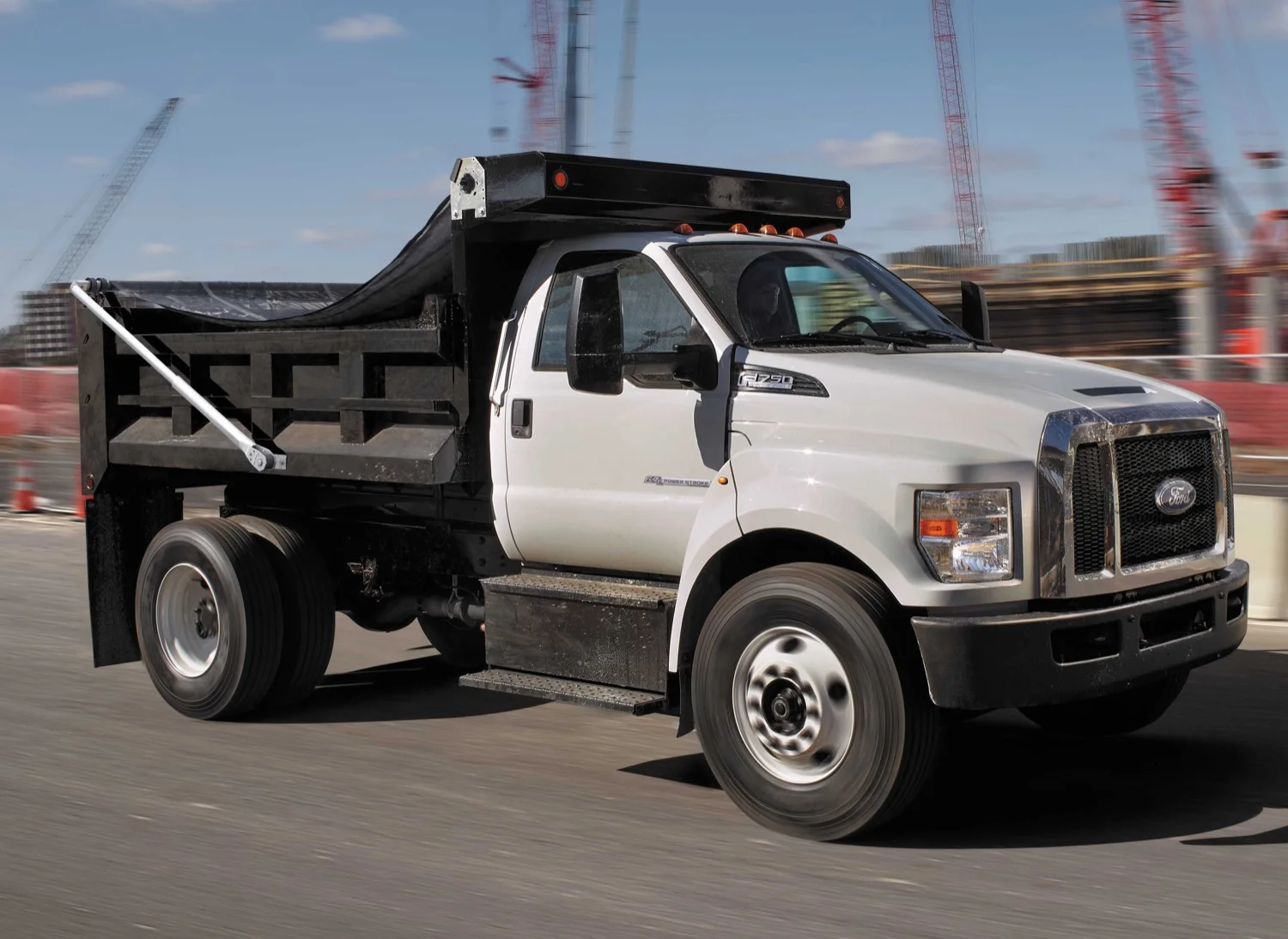 As we previously reported, Ford's Medium Duty trucks skipped the 2020 model year and went straight from 2019 to 2021. For 2022, the F-650 and F-750 will receive new LED taillights as well.
We'll have more on Ford's Medium Duty trucks soon, so be sure to subscribe to Ford Authority for more Ford F-650 news, Ford F-750 news, and the latest Ford news coverage.