Ford Motor Company sales decreased by 14.1 percent to 163,520 units during February 2021 in the United States. Sales decreased at both FoMoCo's U.S. brands – the namesake Ford marque as well as at the Lincoln luxury division.
"The all new F 150 PowerBoost Hybrid and the fully electric Mustang Mach E lifted Ford to an all new February electrified vehicle sales record. The all new Bronco Sport and Mustang Mach E worked to deliver our best February retail Ford SUV sales in 20 years," said Vice President, Ford Sales U.S. and Canada, Andrew Frick. "Our newest products have been game changers in the electrified vehicle and SUV space for both our dealers and customers," he added.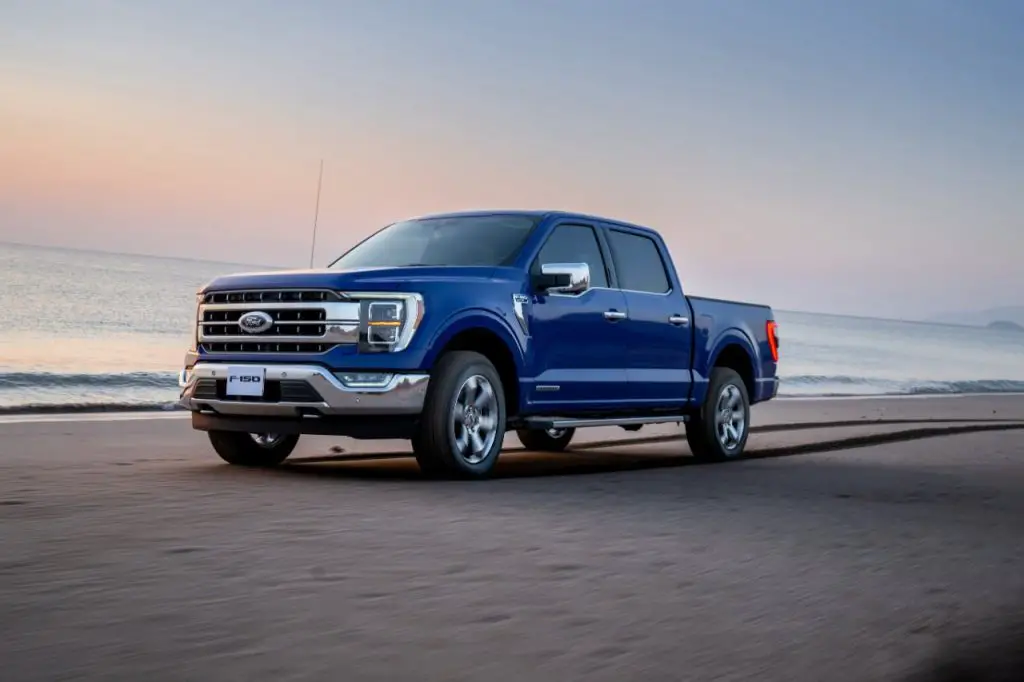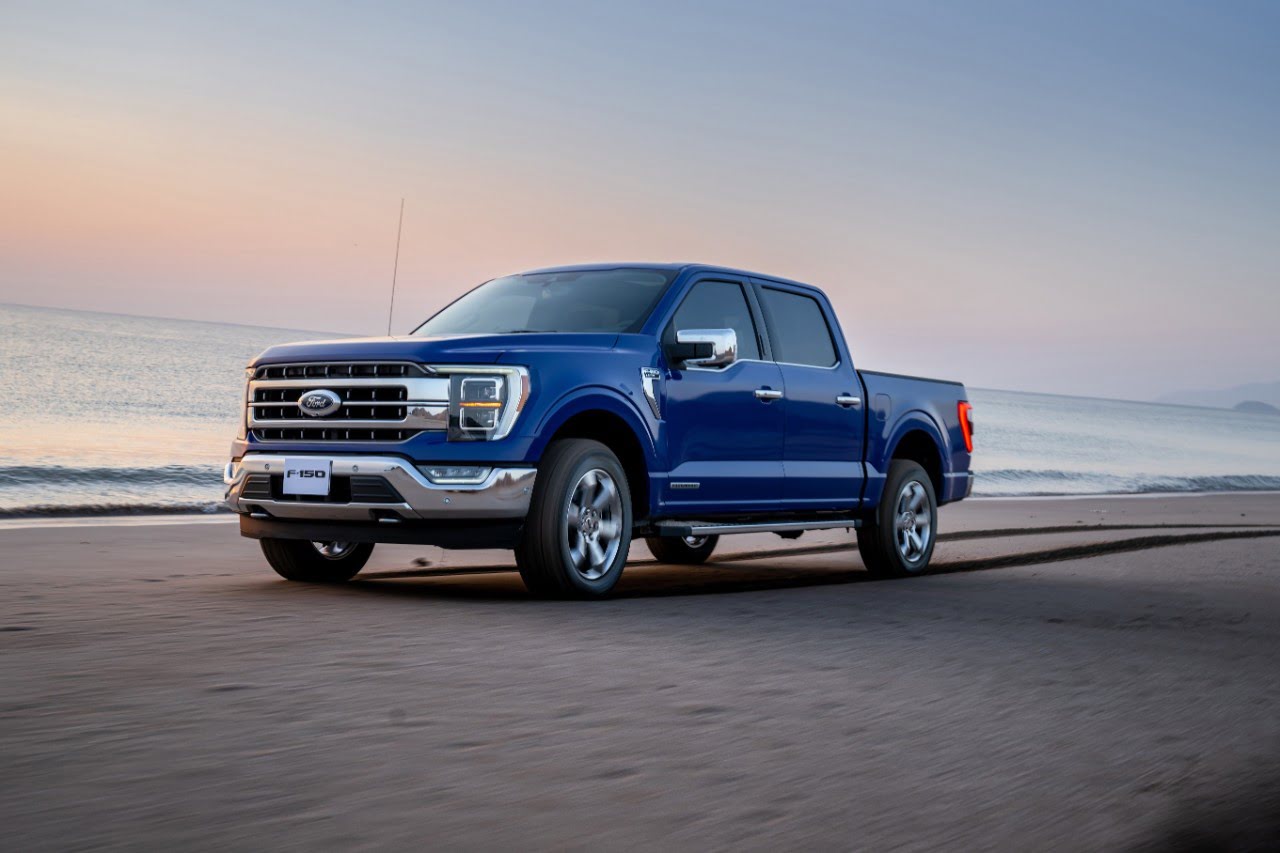 FoMoCo Sales Notes – U.S. – February 2021
Total Ford Motor Company sales during February 2021 decreased 14.1 percent to 163,520 units

Ford did not provide any information on retail vs. fleet deliveries

Like in January, Ford retail sales outperformed the industry yet. Ford's estimated retail share in February totaled 12.0 percent, compared to 11.7 percent last year. Share gains came from trucks and new product offerings – the Bronco Sport and the Mustang Mach-E
The F-Series sales total 64,478 pickups in February 2021, while expanding its retail share of segment.

Despite winter weather that impacted much of the nation's central region, F-Series gained both retail sales and share. Thanks to the all new F-150 and F-150 PowerBoost Hybrid, F Series retail share expanded an estimated 5 full percentage points in the full size pickup segment as retail sales grew 7.9 percent
The all new F-150 continues to post strong days to turn on dealer lots at 19 days. With a F-150 PowerBoost Hybrid being offered for the first time ever, truck buyers are learning of the added feature of onsite power generation and improved fuel economy. F-150 PowerBoost Hybrid sales were up 40 percent over January.

Ford brand SUVs had their best February retail sales in 20 years, thanks to Bronco Sport and Mustang Mach-E. Both SUVs are turning quickly, with days to turn on dealer lots at just 13 days for Bronco Sport and only four days with Mach E. Combined sales of Mustang Mach E and Bronco Sport are up 11.8 percent.
Lincoln Navigator achieved its best February sales performance in 14 years. Navigator sales were up 20.8 percent in February on total sales of 1,715.

Strong retail sales gains helped to propel Navigator volumes to levels not seen in 14 years. Sales expanded in the southeast by 21 percent, while in the west, Navigator sales grew 12 percent.
Black Label accounted for 21 percent of retail sales for the month.
Inventory & SAAR:
Ford did not provide inventory or SAAR information, representing a notable change in the details provided by Ford in its sales reporting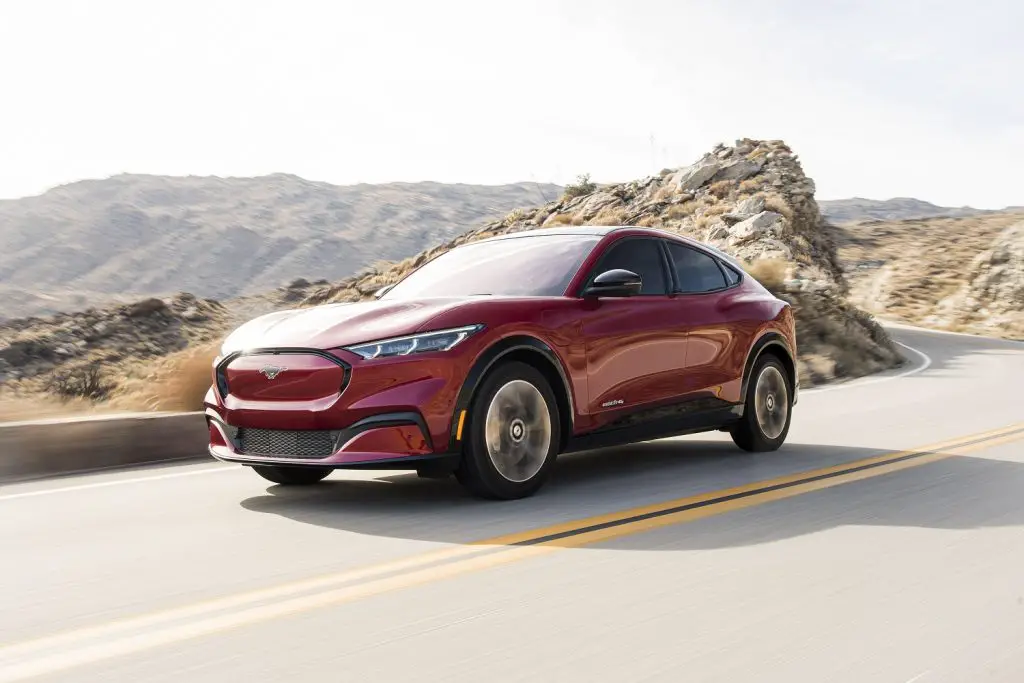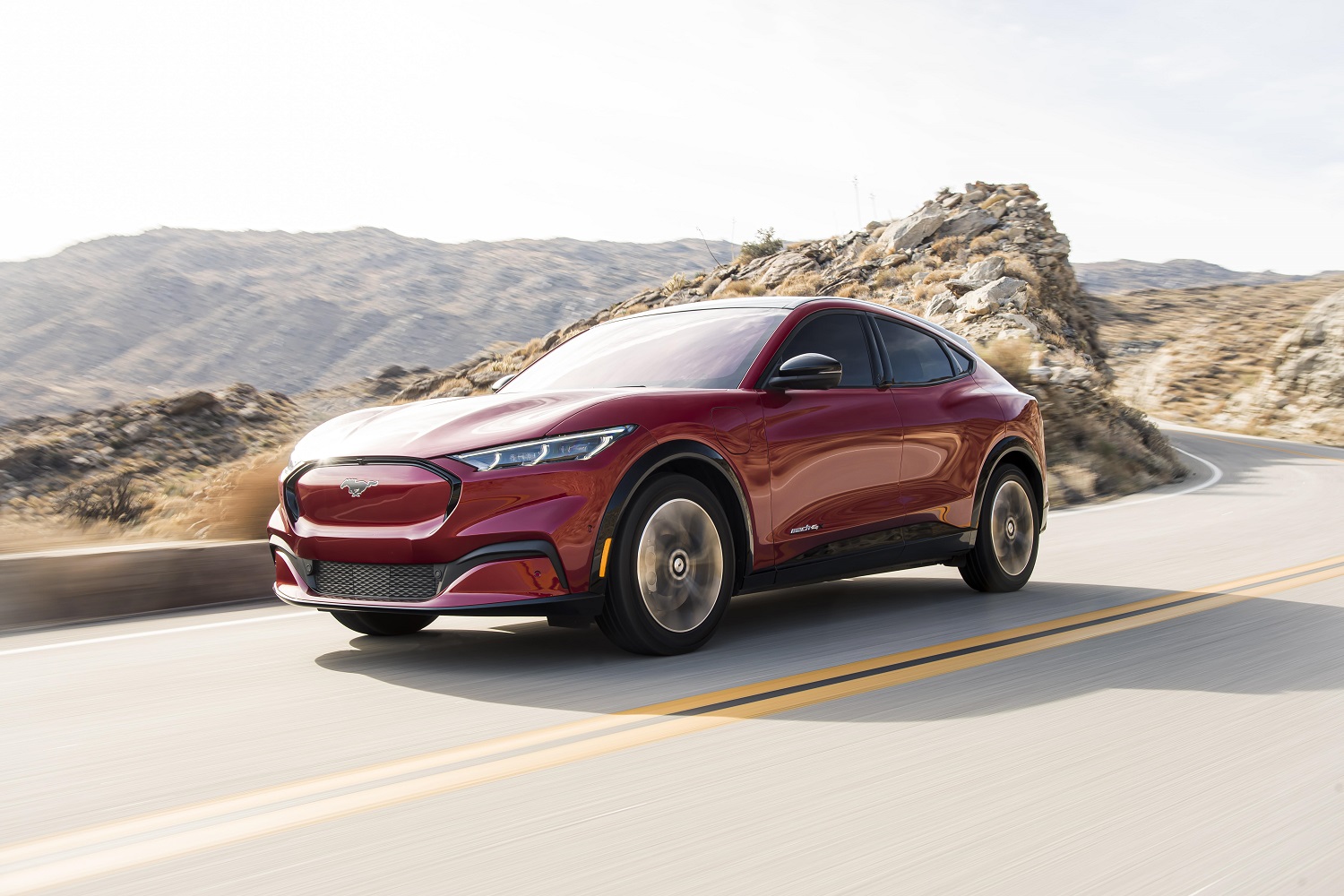 Brand & Model Sales
Ford sales decreased 13.6 percent to 155,856 units: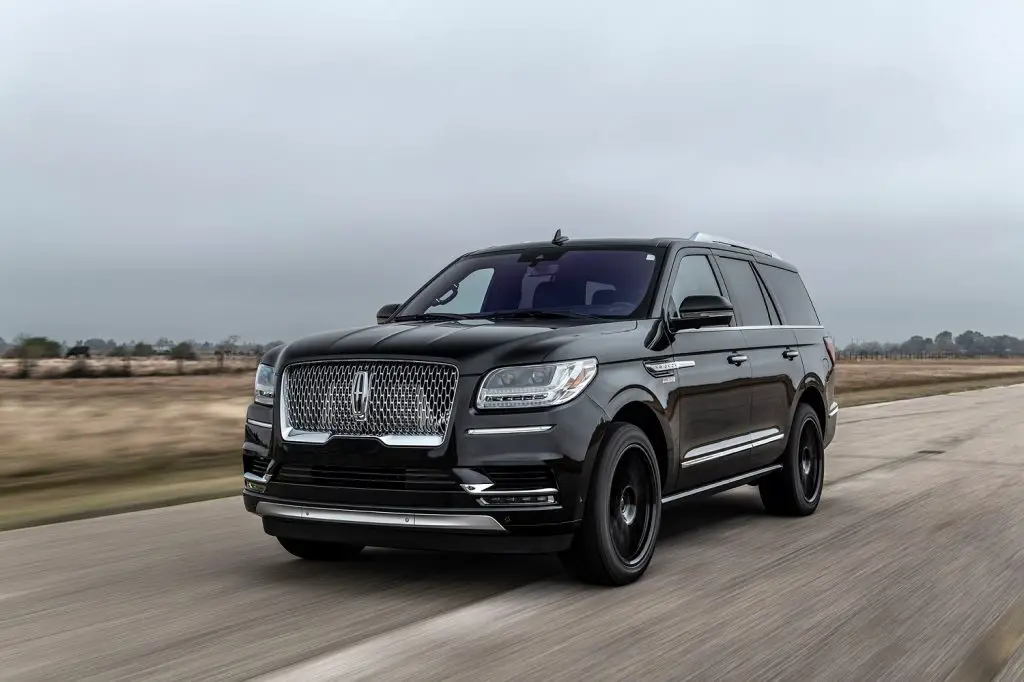 Lincoln sales decreased 22 percent to 7,664 units:
During the first two months of the 2021 calendar year, Ford Motor Company sales decreased 11.5 percent to 307,098 units.
Sales Results - February 2021 - USA - Ford
| MODEL | FEB 2021 / FEB 2020 | FEBRUARY 2021 | FEBRUARY 2020 | YTD 2021 / YTD 2020 | YTD 2021 | YTD 2020 |
| --- | --- | --- | --- | --- | --- | --- |
| BRONCO SPORT | * | 5,526 | * | * | 13,576 | * |
| E-SERIES | +4.41% | 3,956 | 3,789 | +2.42% | 6,992 | 6,827 |
| ECOSPORT | -36.79% | 3,596 | 5,689 | -19.84% | 7,978 | 9,952 |
| EDGE | -47.78% | 6,495 | 12,438 | -32.35% | 13,332 | 19,707 |
| ESCAPE | -32.66% | 11,853 | 17,603 | -27.39% | 23,043 | 31,737 |
| EXPEDITION | -10.11% | 7,228 | 8,041 | -15.86% | 12,337 | 14,662 |
| EXPLORER | -1.97% | 20,745 | 21,162 | +3.70% | 38,840 | 37,453 |
| F-SERIES | -1.42% | 64,478 | 65,404 | -3.36% | 119,754 | 123,914 |
| FIESTA | -94.72% | 51 | 966 | +41.16% | 3,354 | 2,376 |
| FUSION | -84.92% | 2,219 | 14,719 | -80.42% | 4,896 | 25,003 |
| GT | -55.88% | 15 | 34 | -57.69% | 22 | 52 |
| HEAVY TRUCKS | +142.94% | 1,686 | 694 | +121.52% | 2,687 | 1,213 |
| MUSTANG | -16.39% | 5,653 | 6,761 | -10.86% | 9,977 | 11,193 |
| MUSTANG MACH-E | * | 3,739 | * | * | 3,977 | * |
| RANGER | -3.59% | 6,954 | 7,213 | -1.29% | 13,056 | 13,226 |
| TRANSIT | -27.22% | 9,189 | 12,626 | -29.71% | 16,687 | 23,740 |
| TRANSIT CONNECT | +6.32% | 2,524 | 2,374 | -12.75% | 4,539 | 5,202 |
| FORD TOTAL | -13.62% | 155,856 | 180,425 | -11.12% | 291,693 | 328,170 |
Sales Results - February 2021 - USA - Lincoln
| MODEL | FEB 2021 / FEB 2020 | FEBRUARY 2021 | FEBRUARY 2020 | YTD 2021 / YTD 2020 | YTD 2021 | YTD 2020 |
| --- | --- | --- | --- | --- | --- | --- |
| AVIATOR | -18.35% | 1,615 | 1,978 | -13.70% | 3,554 | 4,118 |
| CONTINENTAL | -56.17% | 231 | 527 | -53.75% | 494 | 1,068 |
| CORSAIR | -7.44% | 2,116 | 2,286 | -0.79% | 4,135 | 4,168 |
| MKZ | -72.28% | 398 | 1,436 | -68.70% | 823 | 2,629 |
| NAUTILUS | -25.92% | 1,589 | 2,145 | -14.75% | 3,329 | 3,905 |
| NAVIGATOR | +20.77% | 1,715 | 1,420 | +15.11% | 3,070 | 2,667 |
| LINCOLN TOTAL | -22.03% | 7,664 | 9,830 | -17.38% | 15,405 | 18,645 |
Sales Results - February 2021 - USA - FMC Totals
| BRAND | FEB 2021 / FEB 2020 | FEBRUARY 2021 | FEBRUARY 2020 | YTD 2021 / YTD 2020 | YTD 2021 | YTD 2020 |
| --- | --- | --- | --- | --- | --- | --- |
| FORD TOTAL | -13.62% | 155,856 | 180,425 | -11.12% | 291,693 | 328,170 |
| LINCOLN TOTAL | -22.03% | 7,664 | 9,830 | -17.38% | 15,405 | 18,645 |
| FMC USA TOTAL | -14.05% | 163,520 | 190,255 | -11.45% | 307,098 | 346,815 |
About The Numbers
All percent change figures compared to Ford Motor Company sales for February 2020, unless noted otherwise
Further Reading & Sales Reporting
Running Ford Motor Company sales numbers
Ford Motor Company Q1 2021 sales reports:

Ford Motor Company sales Q1 2021 U.S.A
Ford China sales Q1 2021
Ford Motor Company Canada sales Q1 2021

Ford Canada sales Q1 2021
Lincoln Canada sales Q1 2021

Ford Motor Company Argentina sales Q1 2021
Ford Motor Company Brazil sales Q1 2021
Ford Motor Company Korea sales Q1 2020

Ford Motor Company Korea sales January 2021

Ford Korea sales January 2021
Lincoln Korea sales January 2021

Ford Motor Company Korea sales February 2021

Ford Korea sales February 2021
Lincoln Korea sales February 2021

Ford Motor Company Korea sales March 2020

Ford Korea sales March 2020
Lincoln Korea sales March 2020

Ford Motor Company Mexico sales Q1 2020
Ford Russia sales Q1 2021

Ford Russia sales January 2020
Ford Russia sales February 2020
Ford Russia sales March 2020

Ford Motor Company sales Q1 2021 by vehicle type