As Ford Authority exclusively reported last fall, the 2021 Ford Mustang Mach 1 is a true global model, unlike the now-discontinued Shelby GT350. Ford also says that the European 2021 Mustang Mach 1 is "the fastest Mustang around a track ever to be sold in Europe," which is a bold claim, indeed. We'll find out if that's true very soon when deliveries of the European 2021 Mustang Mach 1 begin this spring, but until then, it sure looks good in this new video from Ford's German arm.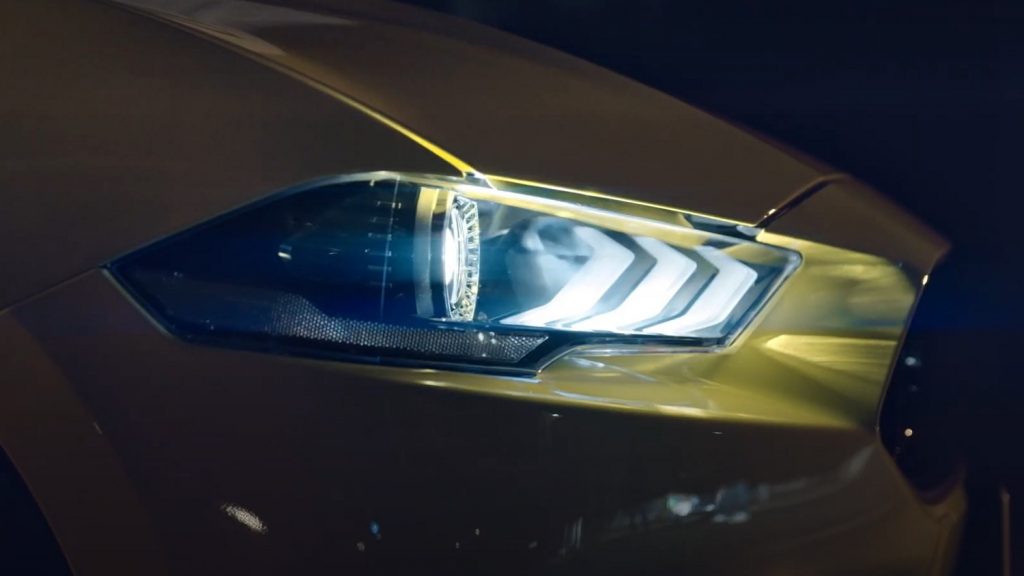 Here we get to see the Mach 1 come alive in a dimly lit building, its headlights and digital instrument cluster illuminating before the car begins to creep forward. Things then pick up as the driver gives it a little gas and the tachometer shoots up, as we watch the car rocket down the road before the video cuts back to the latest performance version of the venerable Mustang sitting still once again.
The European Mach 1 is very similar to its North American counterpart, which means that it's powered by an upgraded 5.0L Coyote V8 that produces 480 horsepower and 420 pound-feet of torque.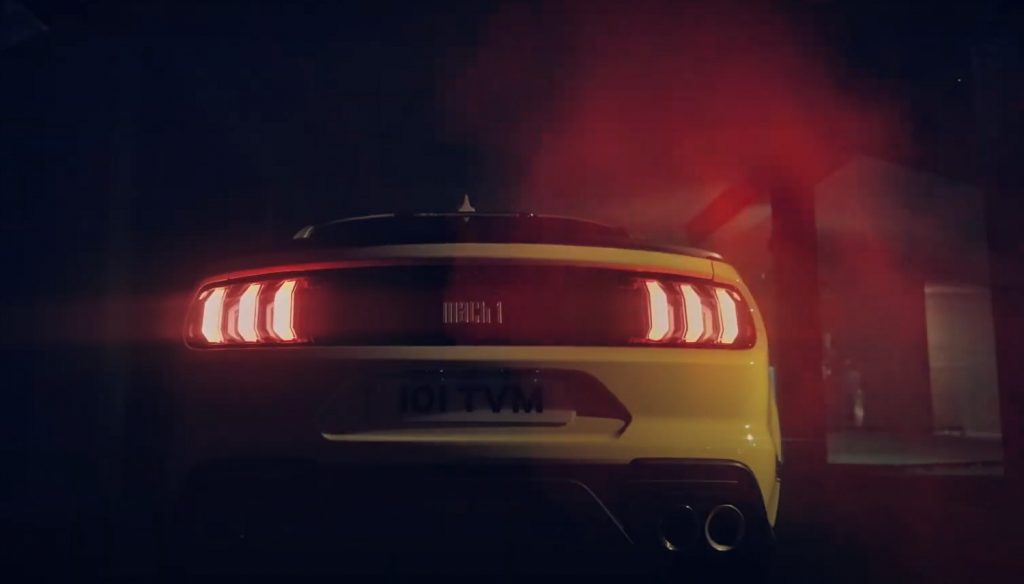 The Mach 1 is also the first production Mustang in Europe available with Tremec's six-speed manual transmission, featuring rev-matching technology for seamless down-shifts and an upgraded oil-cooler system for high-demand performance driving. Customers can also opt for Ford's 10-speed automatic transmission, featuring an upgraded oil-cooler and recalibrated software.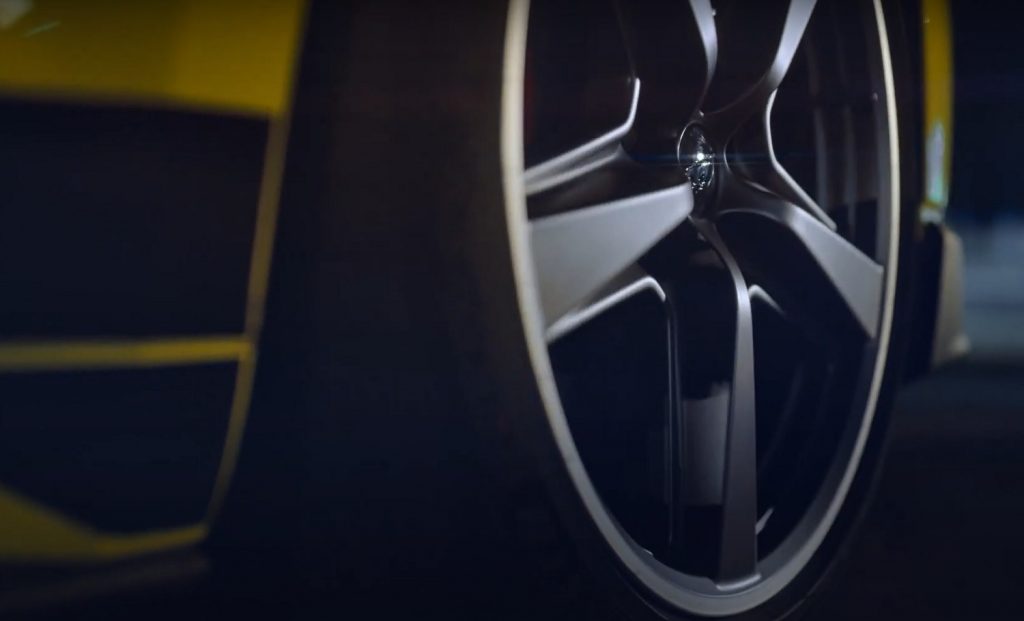 A unique suspension setup further enhances road performance and track-readiness. Specially-calibrated MagneRide 2 dampers and bespoke springs, anti-roll bars, and bush specifications deliver improved control and response under high cornering loads. Retuned electric power-assisted steering (EPAS) software enables the Mach 1 to offer the most precise steering of any Mustang in Europe.
In addition to its performance credentials, the Mustang Mach 1 features an exterior design that recalls the iconic Mach 1 Mustangs of the 1960s and 1970s, with bold hood and side stripes, performance-derived body-styling, and unique 19-inch alloy wheels. The limited-edition model is available in a unique set of eight body-color, stripe, and contrast-line combinations, echoing the distinctive design of the original car. Additionally, each Mustang Mach 1 is individually numbered with a special plaque.
We'll have more on the 2021 Mach 1 very soon, so be sure to subscribe to Ford Authority for more Ford Mustang news and 24/7 Ford news coverage.