Despite its humble origins, few cars are more dramatic in a motorsport setting than a competition-prepared Ford Sierra Cosworth, especially if it has more power than it knows what to do with. By way of example, check out this video of Alexandros Roustemis doing all he can to tame his Sierra Cosworth in a round of the Greek Hillclimb Championship.
For those not intricately familiar with the Sierra, it was Ford of Europe's mid-sized hatchback from 1982 to 1993. It was sold around the world, including the U.S. and Canada, where a slightly different version was marketed as the Merkur because GM owned the rights to the Sierra nameplate.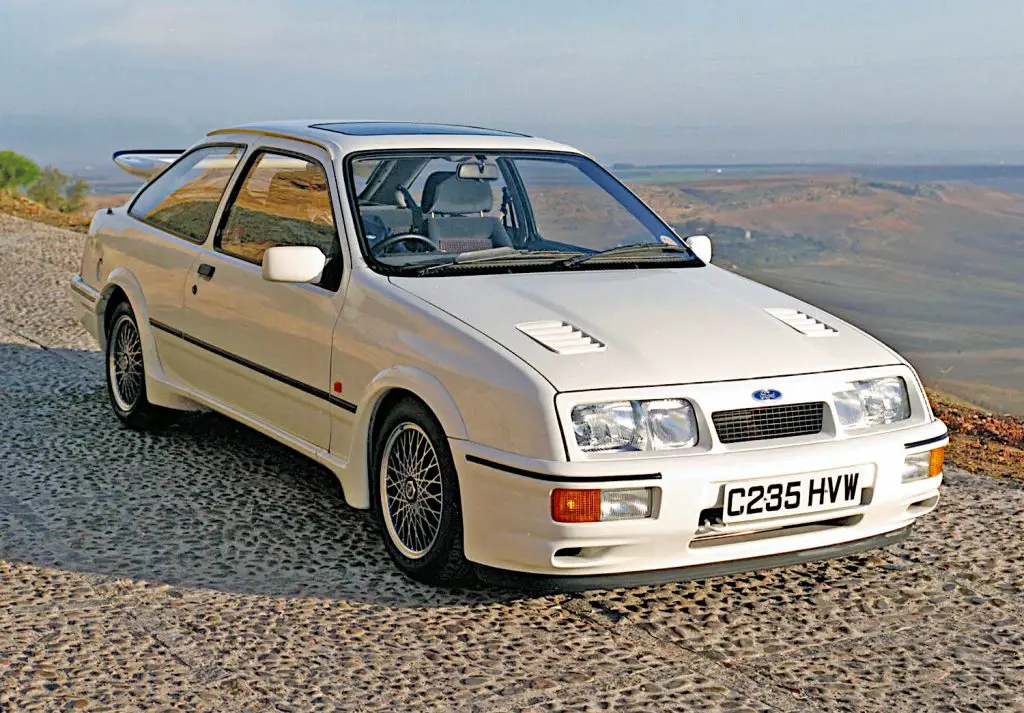 The high-performance model was called the Sierra RS Cosworth, though it's generally referred to simply as the Sierra Cosworth. It was fitted with a turbocharged 2.0L I4 engine and a 16-valve cylinder head. Ford produced an evolution version called the RS500 (named after the number of examples it built) which had only slightly more power in standard form.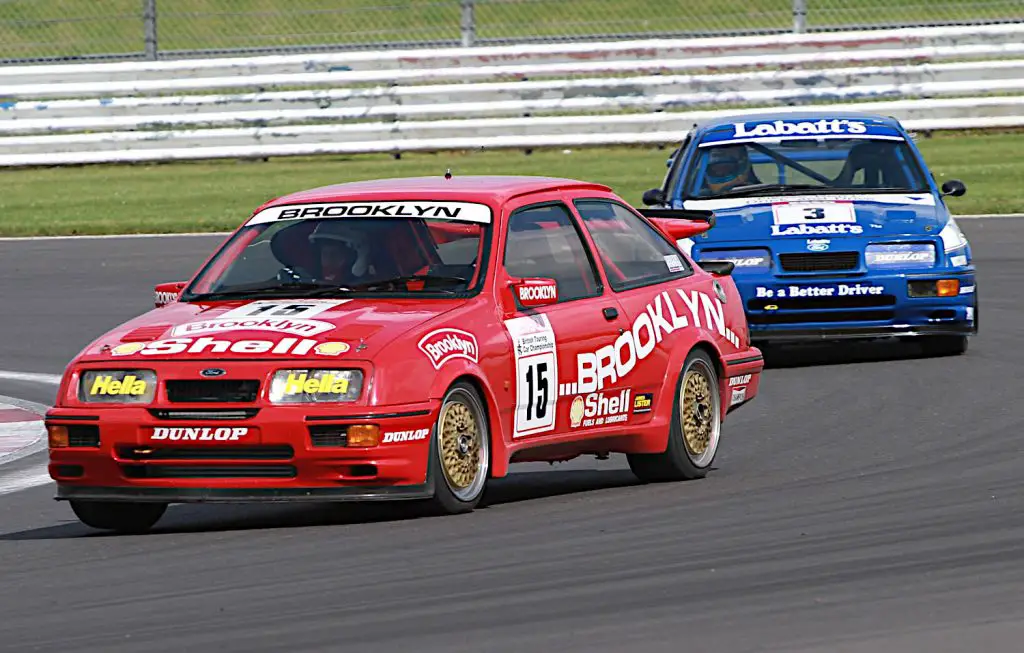 What it did have was an extra fuel rail and four additional injectors. None of these were operational, but the fact that they were there was what mattered. Ford also fitted a larger turbo and intercooler, and added enough potential to allow for enormously higher power outputs. Race teams which took advantage of all this were extremely successful in Group A international racing.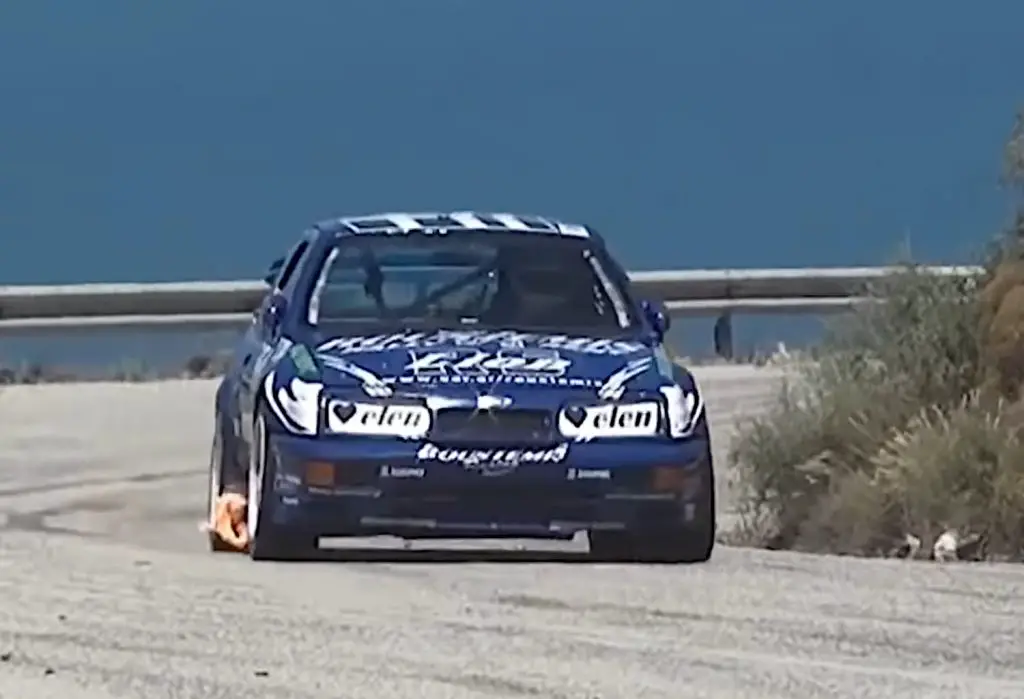 The car driven by Alexandros Roustemis is said to be "built to mimic" the RS500. Its power output is estimated at almost 500 horsepower, which isn't even close to what the engine is capable of, as some reached over 600 horses.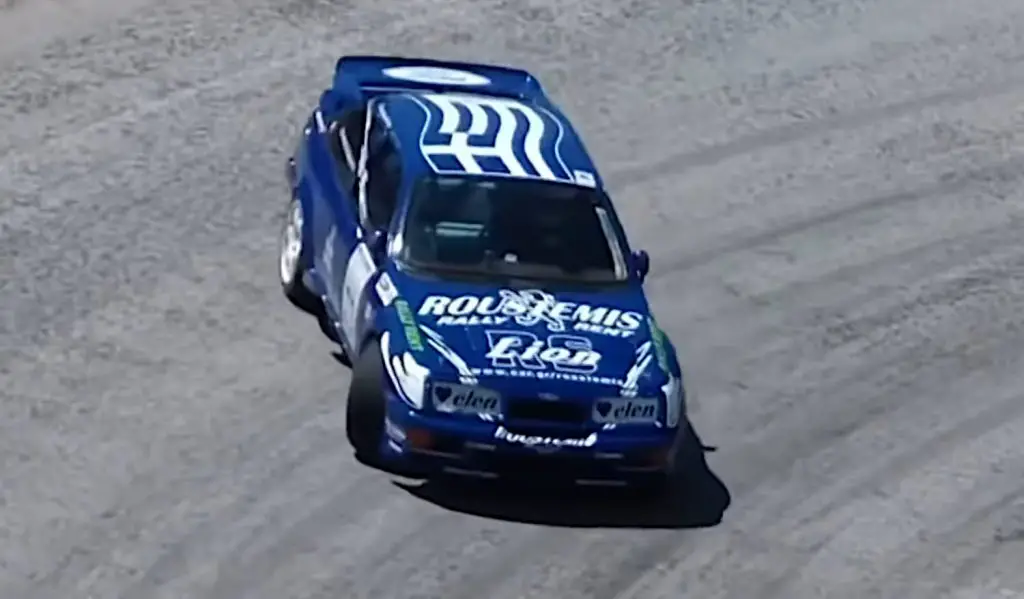 However, it's clear from the video that almost 500 is more than enough for a rear-wheel-drive Sierra Cosworth on a closed public road in Greece. Roustemis has to use all his considerable talent to prevent his car from leaping into the nearby sea.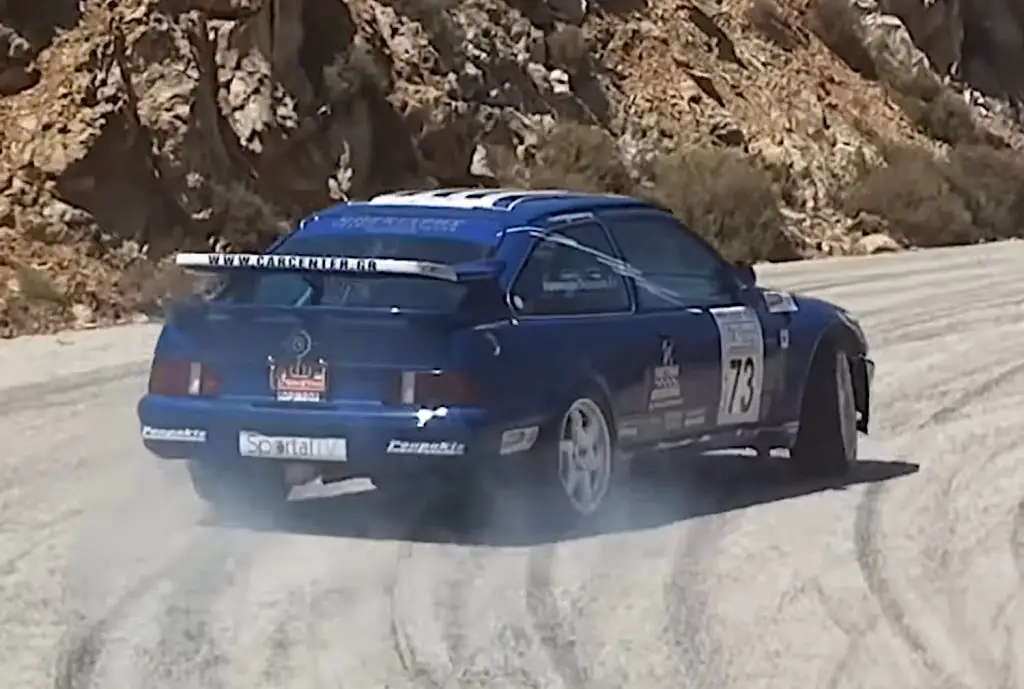 Even shifting to a seemingly inappropriately high gear, as he does several times, isn't enough to prevent the crazy Sierra from jumping sideways as soon as the boost kicks in.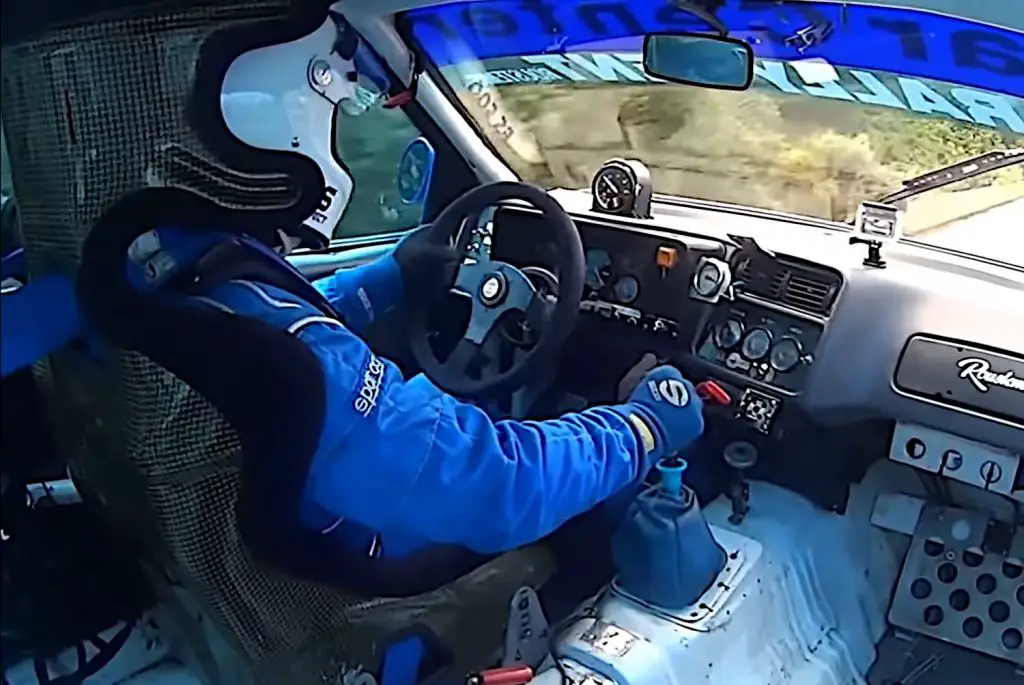 Clearly, there are more efficient ways of tackling this twisty course, but Roustemis scores ten out of ten for drama and spectator appeal, as you can see in the video here.
Be sure and subscribe to Ford Authority for continuous Ford news coverage from around the world.