Many van drivers rely on their side mirrors, as rear-view mirrors are not quite as helpful when there is a partition or cargo behind them. To help with this issue, Ford is introducing a "Smart Mirror" that looks exactly like a regular rear-view mirror but is actually a high-definition screen that clearly displays a panoramic view behind the van. The Ford Smart Mirror helps drivers better spot cyclists, pedestrians, and other vehicles that may be behind them, even when windowless rear doors or partitions are in the way.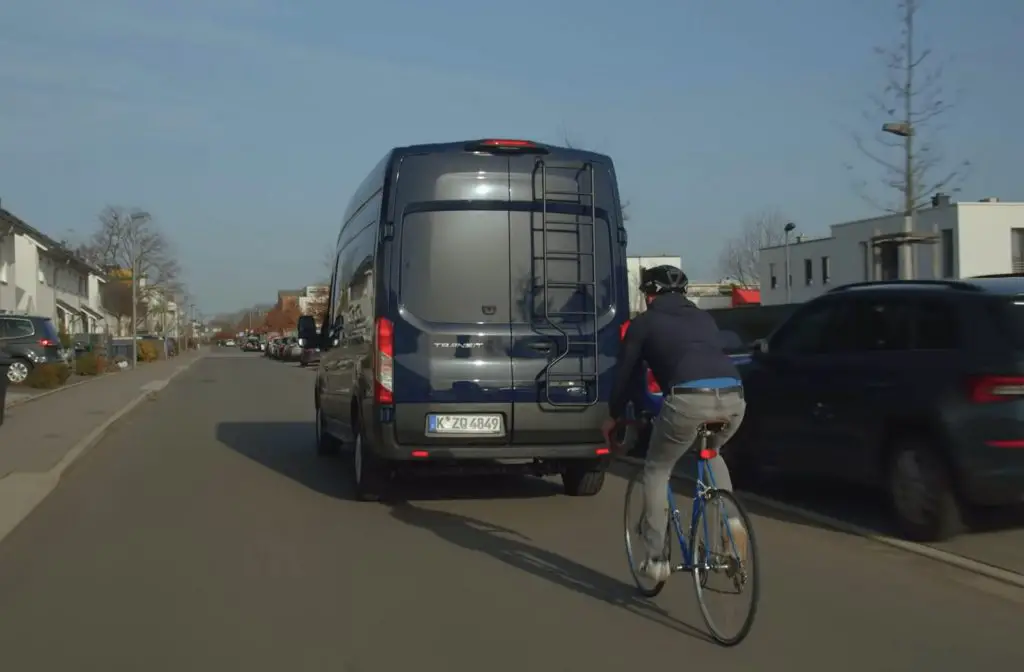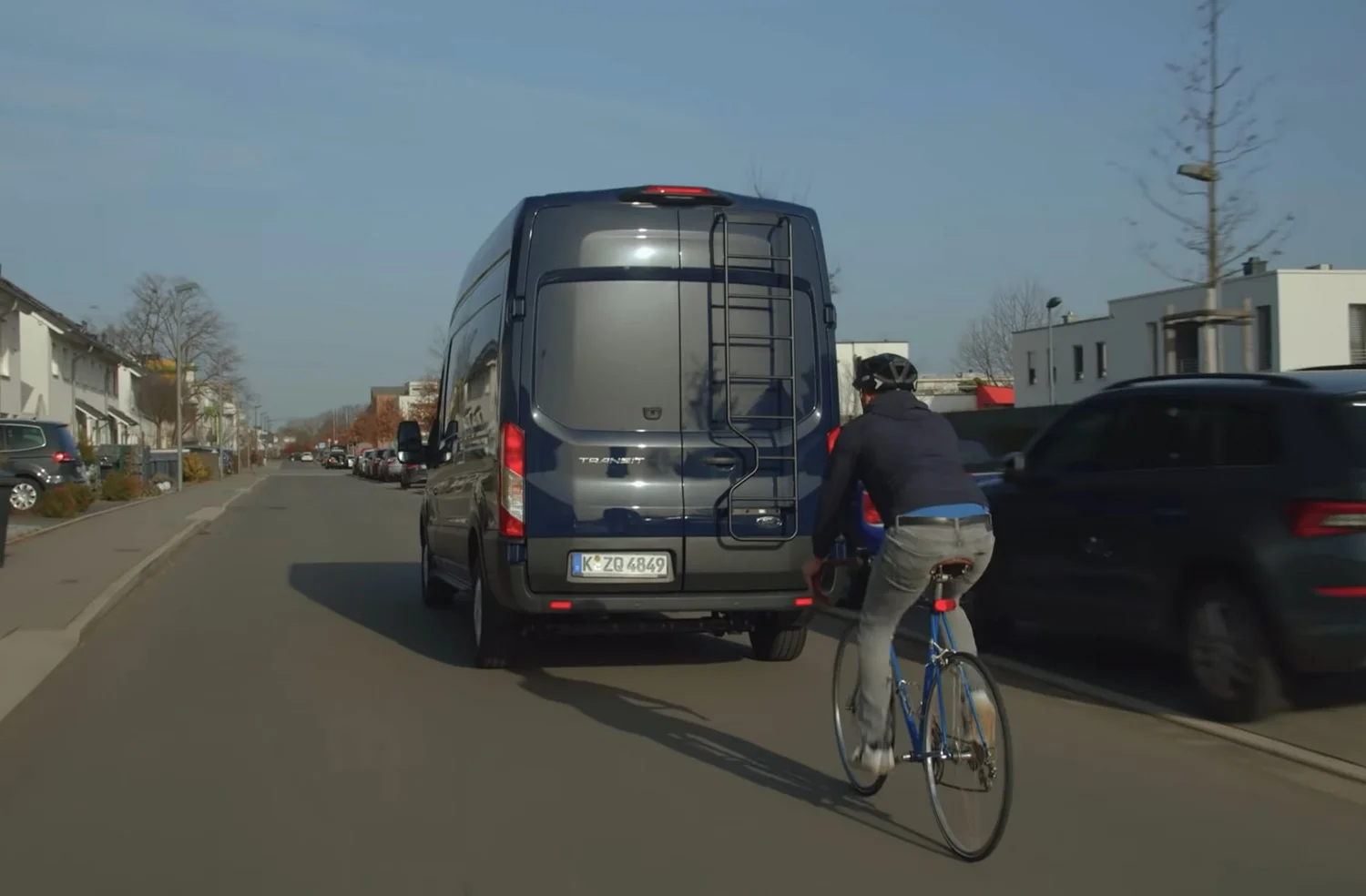 "Providing our drivers with maximum visibility – especially in urban areas where there is so much to look out for – increases their confidence and is a key part of making journeys safer for them, and for other road users as well," said Owen Gregory, director, Commercial Vehicle Aftersales, Ford of Europe.
The Full Display Interior Mirror shows a live feed from a camera located on the rear of the van and features automatic brightness control for optimum visibility in daylight and at night. The system offers a field of view that is twice the width of a conventional rear-view mirror. This helps drivers to be more aware of their surroundings, for example, when approaching roundabouts, changing lanes, or checking before merging or turning into side streets.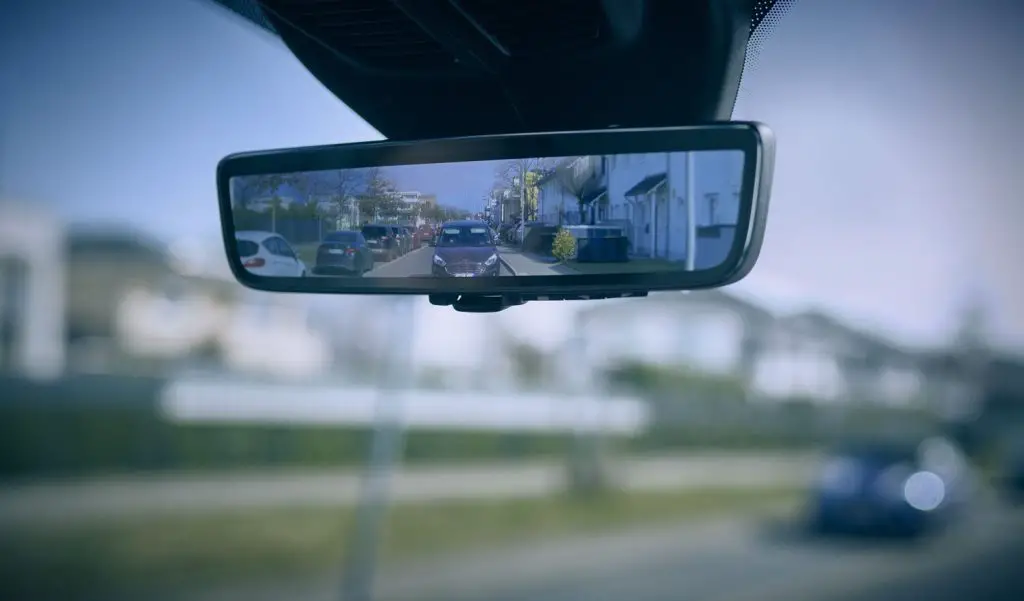 Ford already offers something similar in its recently introduced Full Display Interior Mirror, which is available as a post-purchase add-on, while General Motors also offers its Rear Camera Mirror in a number of new models.
The new Ford Smart Mirror could be particularly beneficial for delivery drivers making frequent drop-offs in cities, where they are more likely to encounter those on bikes, e-scooters, or on foot. These vulnerable road users accounted for 70 percent of road accident fatalities in Europe's urban areas in 2019.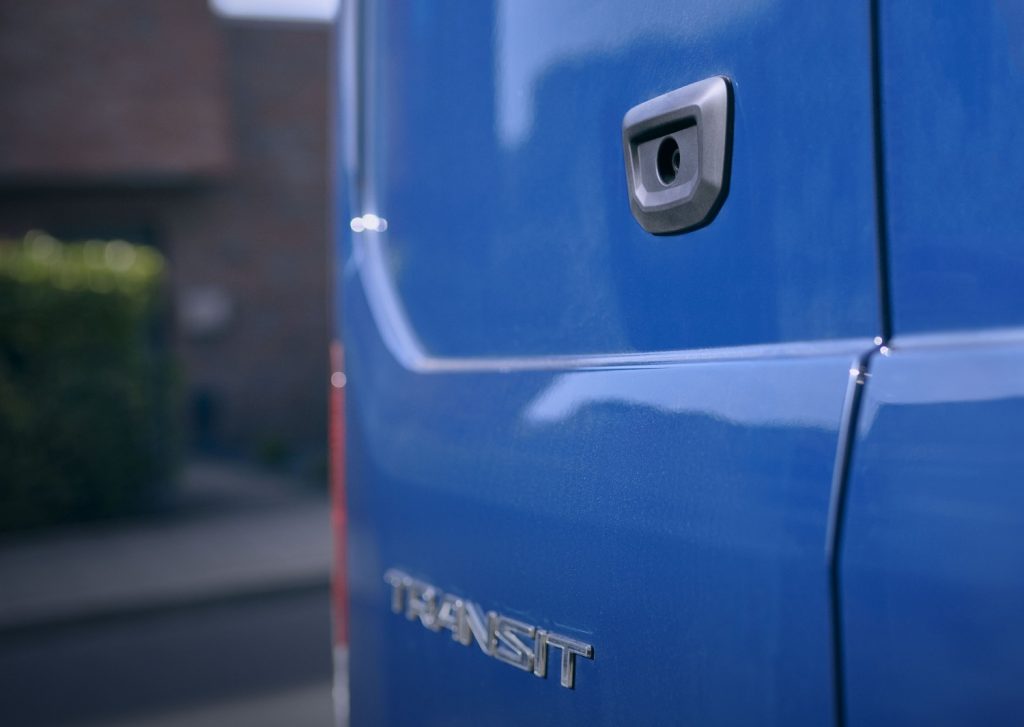 Ford's new mirror could also benefit businesses by reducing the need for costly accident damage repairs, as well as potentially contributing to lower insurance premiums. Fitting the system may also improve uptime – the time when commercial vehicles are working on the road. Just last week, Ford revealed FORDLiive, a new connected uptime system designed to help maximize vehicle uptime.
The new Ford Smart Mirror is now available for Ford Transit and Transit Custom vans fitted with windowless rear doors. Any Ford dealer can order and fit the system, which is compatible with Transit vans built from 2014 and up, as well as Transit Custom models built from 2012 onward.
We'll have more on the latest Ford safety features as soon as it's available, so be sure and subscribe to Ford Authority for 24/7 Ford news coverage.