The Ford Super Duty is good for a lot of things, whether that be towing or hauling heavy loads, traversing off-road trails, or just providing reliable transportation for over a million miles. But one thing we haven't seen the Super Duty used for, until now, is to stop a car thief. However, that's precisely what happened at a Texas Chik-Fil-A recently when a Ford Super Duty owner helped catch a criminal while also scoring himself a tasty lunch.
It all went down when an officer from the Jacksonville Police Department attempted to stop a man who was driving a stolen vehicle. The suspect promptly hopped out of the vehicle and took off running, at which point he began to cross the Chik-Fil-A parking lot. The Ford Super Duty owner was sitting in the drive-thru line and saw what was happening, so he simply opened his door as the suspect was running by, which stopped him in his tracks.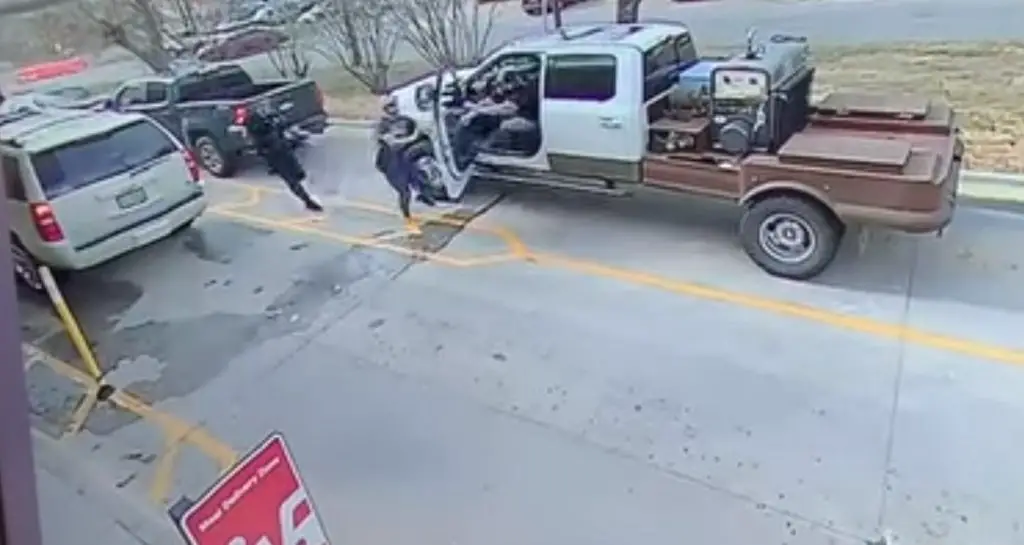 "Today, Jacksonville Police Officers attempted to stop a man in a stolen vehicle," the department wrote in a Facebook post. "The suspect ran through the Chick-Fil-A parking lot. A hungry customer, who was waiting patiently for his chicken sandwich, used his door to stop the suspect. The suspect was quickly apprehended after the 'HANGRY' (but helpful) citizen reminded the suspect as to why you should never run from the police."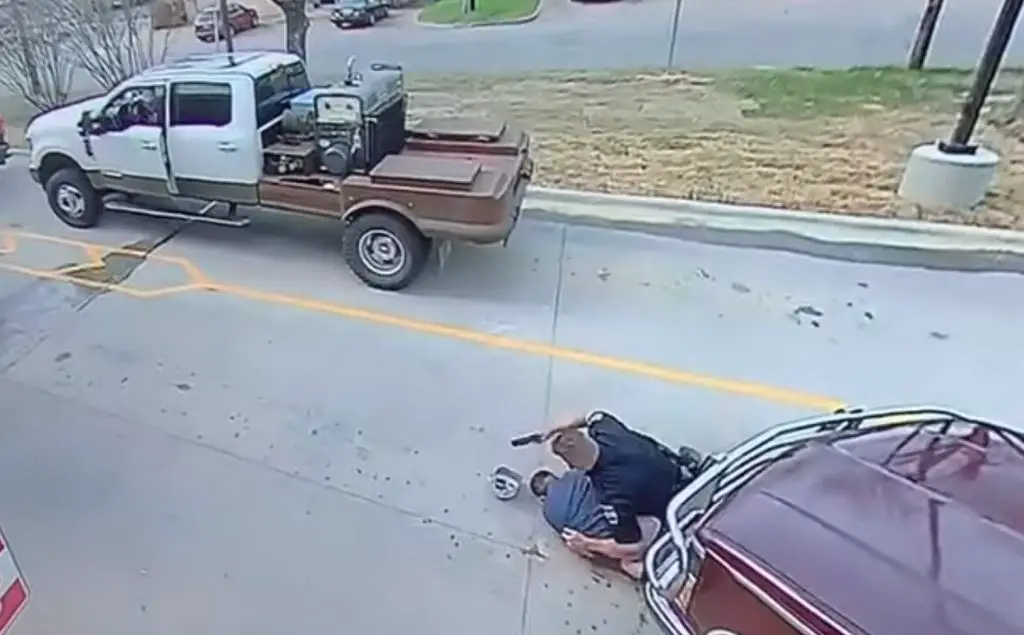 The impact from hitting the door sent the suspect reeling, at which point the pursuing officer was able to grab him and get him on the ground. However, that wasn't even the end of the help provided by the Super Duty owner. When the officer's taser fell out of his belt during the struggle, the truck driver hopped out and kicked it out of the suspect's reach. He then waited with the officer until backup arrived.
As one might imagine, the Super Duty owner has received universal praise for his heroic actions, with some people even offering to pay for a new window for his pickup, as the original was shattered from the impact. But we imagine that helping catch a criminal was enough satisfaction for this hero, aside from enjoying his delicious chicken sandwich afterward, that is.
We'll have more crazy videos like this to share soon, so be sure and subscribe to Ford Authority for the latest Ford F-Series news, Ford Super Duty news, and continuous Ford news coverage.