We've seen some crazy accidents in our time, including more than one involving a Ford truck surviving a freak accident or serious impact. However, this Ford Super Duty pickup was miraculously saved from potential doom when it tumbled off a bridge along Interstate 84 near Bliss, Idaho at the Malad Gorge thanks to its camper safety chains.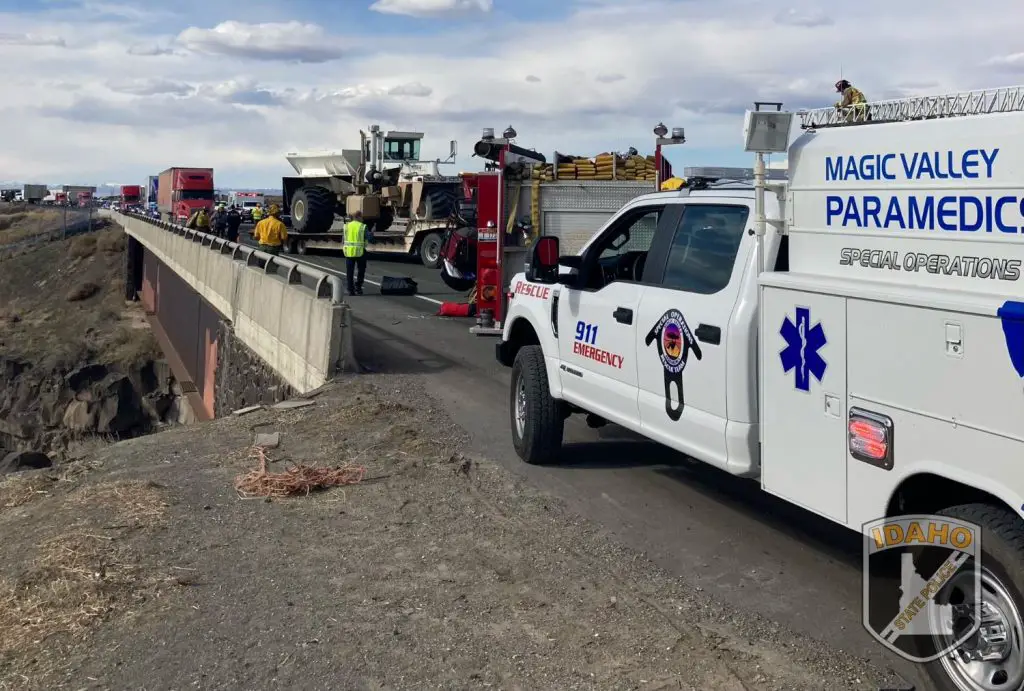 The Ford Super Duty was towing a 30-foot long camper when witnesses say the driver of the pickup suddenly lost control and swerved to the right, running into the shoulder. The truck then slid down the guardrail and up over the bridge, at which point it dangled in the air, with its safety chain the only thing keeping the truck from plunging into the gorge.
Luckily, law enforcement was able to attach a couple of extra chains to the pickup for added strength until rescue crews arrived on the scene. The Magic Valley Paramedics Special Operations Rescue Team (SORT) was then able to extract the two occupants of the pickup and get them to safety, along with their two dogs. Luckily, neither the driver and passenger nor their pups were seriously injured.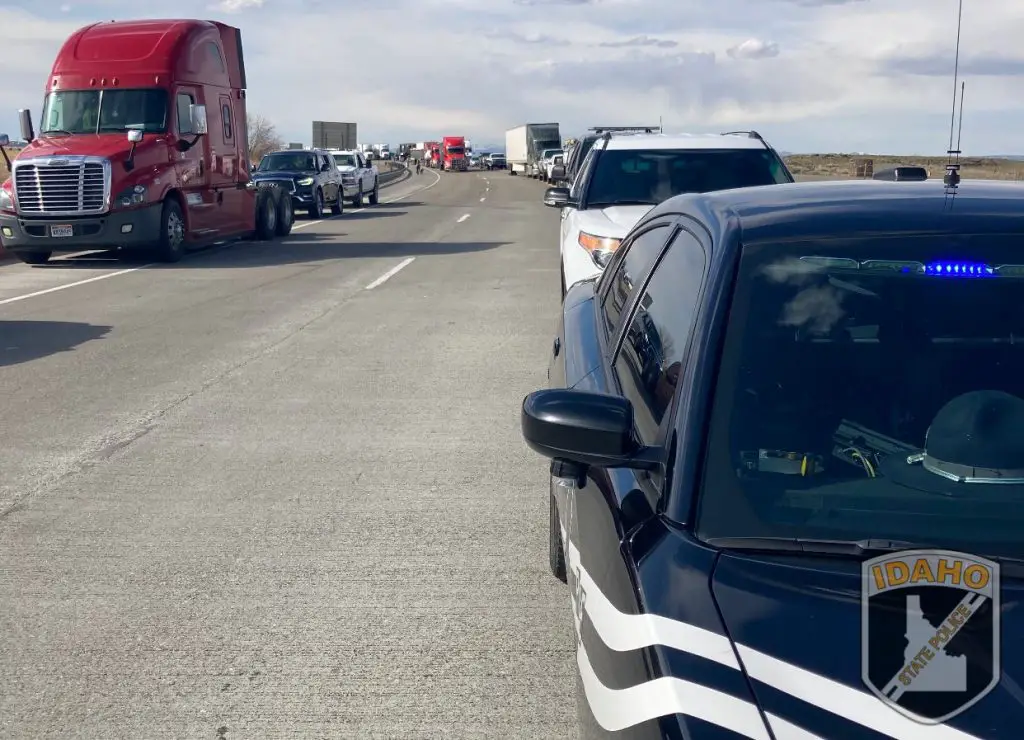 "This was a tremendous team effort that took a quick response and really showed the dedication and training of our community of first responders," Capt. David Neth of the Idaho State Police District 4 in Jerome told KTVB 7 News. "This is something we train and prepare for, but when it happens and people's lives literally hang in the balance, it takes everyone working together, and then some."
"I am just so proud of our team. It shows what all agencies including Magic Valley Paramedics Special Operations Rescue Team (SORT), Air St. Luke's, and St. Luke's Magic Valley Paramedics can do working together," said Chad Smith, Field Supervisor for Magic Valley Paramedics SORT and Flight Paramedic for Air St. Luke's.
If nothing else, this crazy accident proves that perhaps we need those safety chains when towing a trailer or camper, after all.
We'll have more wild videos like this to share soon, so be sure and subscribe to Ford Authority for the latest Ford F-Series news, Ford Super Duty news, and continuous Ford news coverage.