Earlier this week, we showed off a Hennessey Venom 1000, which is the tuner's more powerful version of the Ford Mustang Shelby GT500. In that video, the Venom 1000 hit the dyno and drove around Hennessey's test track a bit, its tuned 5.2L Predator V8 sounding nasty in the process. Now, we have a video to share that shows a drag race between the Hennessey Venom 1000 and one of the quickest cars on sale today – the 992 Porsche 911 Turbo S.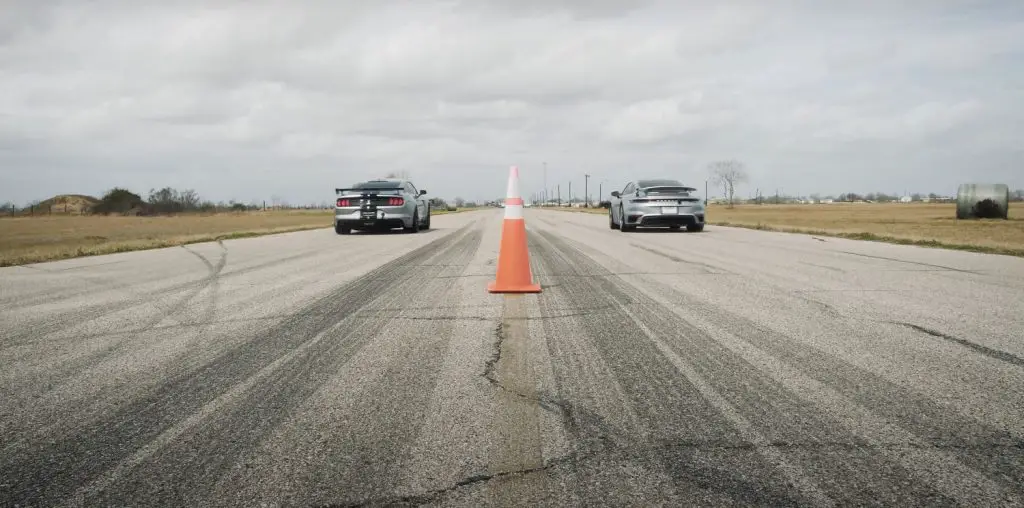 The Venom 1000 makes around 1,000 horsepower and 850 pound-feet of torque at the crank on E85, or 859 horsepower and 669 pound-feet of torque at the wheels. To achieve those numbers, Hennessey gives the GT500 a flex-fuel tune, high-flow air induction upgrade, a new pulley, heavy-duty belt, and hub assembly for the supercharger, high-flow injectors, anodized fuel line, a heavy-duty tensioner, an upgraded intercooler cooling brick, and an air/oil separator.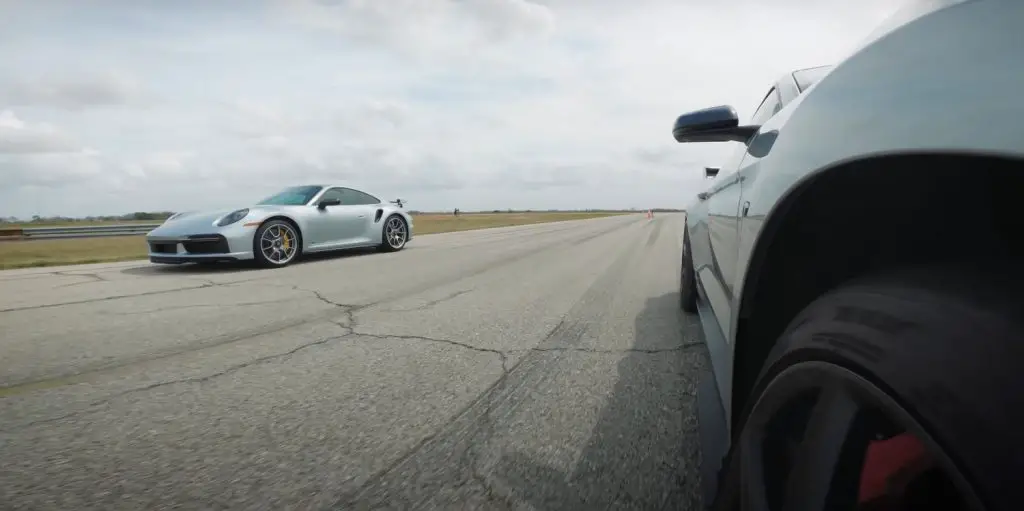 Throw in a recalibrated seven-speed dual-clutch transmission, and it's a safe bet that the Venom 1000 is also pretty quick in a straight line. However, the latest version of the 911 Turbo S most certainly is as well. It's powered by a twin-turbocharged 3.8L flat-six that produces 640 horsepower and 590 pound-feet of torque, which it routes to all four wheels via Porsche's PDK dual-clutch transmission.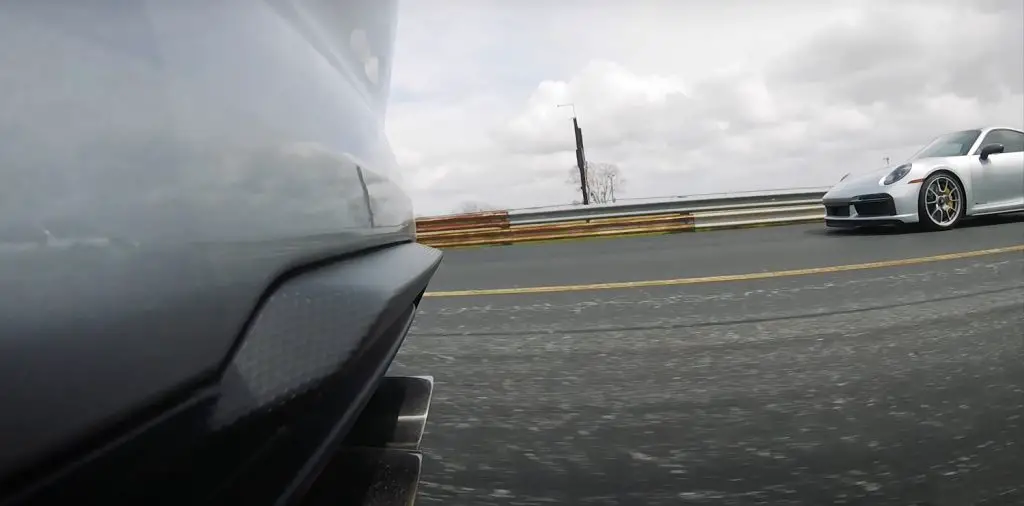 Porsche says the Turbo S will do 0-60 in 2.6 seconds, though the automaker always sandbags its acceleration claims. Granted, the Venom 1000 doesn't stand much of a chance off the line, as it's a heavier rear-wheel-drive vehicle with a ton of power. So Hennessey decides to line these two speed demons up for a roll race instead of racing from a dig.
That more than evens the playing field as the tuned GT500 walks away from the Porsche at speeds of around 50-60 miles-per-hour on two separate occasions. However, as Hennessey points out, a stock GT500 wouldn't be able to pull this off, and from a dig, the Porsche would likely leave either of them in the dust. However, if we take traction out of the equation, horsepower wins virtually every time.
We'll have more cool videos like this to share soon, so be sure and subscribe to Ford Authority for more Ford Mustang news, Mustang Shelby GT500 news, and non-stop Ford news coverage.