Hennessey Performance offers an array of performance upgrades for an array of vehicles, including, of course, the venerable Ford Mustang. That includes the newest version of the Ford Mustang Shelby GT500, which the Texas-based tuner transforms into what it calls the Hennessey Venom 1000 Mustang GT500. The "1000" in the name refers to horsepower, which is what this car reportedly makes at the crank, along with 850 pound-feet of torque.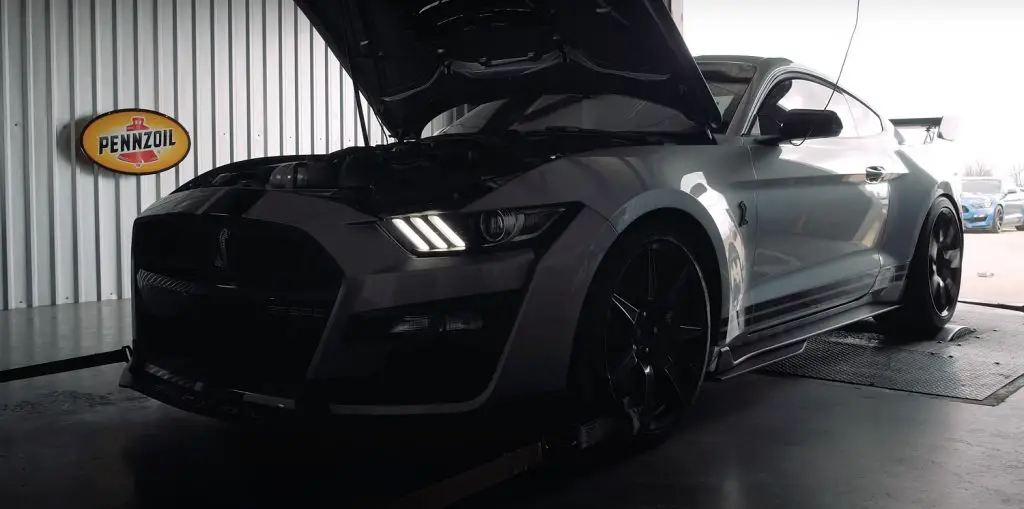 In this video, we get to see if the Hennessey Venom 1000 Mustang GT500 lives up to its name, as the car hits both the dyno and Hennessey's test track. Ultimately, it has no problem reaching that lofty goal, as the GT500 lays down 859 horsepower and 669 pound-feet of torque at the wheels on E85. Which, when drivetrain loss is calculated, adds up nicely.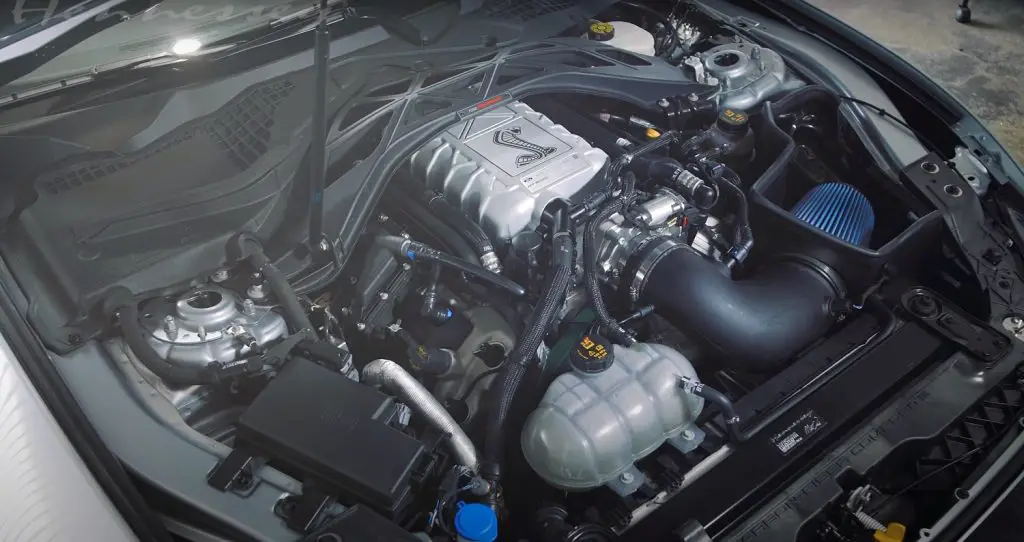 It doesn't take a ton of upgrades to extract that kind of power from the GT500's 5.2L Predator V8, either. Hennessey adds a few bits and pieces including a flex-fuel tune, high-flow air induction upgrade, a new pulley, heavy-duty belt, and hub assembly for the supercharger, high-flow injectors, anodized fuel line, a heavy-duty tensioner, an upgraded intercooler cooling brick, and an air/oil separator.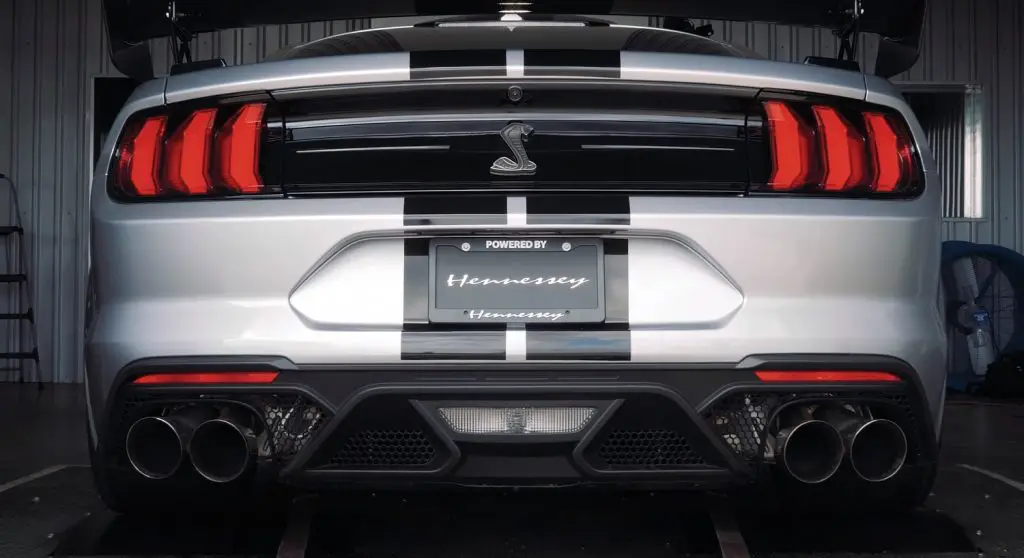 Hennessey also recalibrates the car's dual-clutch transmission to aid performance, and dyno and road tests the car for up to 200 miles to make sure everything's buttoned up. A set of Venom 1000 badges and serialized number plaques lets everyone know this is not the average GT500, either.
Overall, the Hennessey Venom 1000 Mustang GT500 is a nice upgrade for owners. It doesn't involve doing anything crazy like building the bottom end or even swapping out cams or the supercharger. But it does make considerably more power than the stock car, all thanks to a little bit of tuning magic.
We'll have more cool videos like this to share soon, so be sure and subscribe to Ford Authority for more Ford Mustang news, Mustang Shelby GT500 news, and non-stop Ford news coverage.