When it launches this summer, the 2021 Ford Bronco instantly figures to become one of the most customized vehicles on the planet. Ford already has over 200 parts and accessories ready to sell when the Ford Bronco arrives, and the aftermarket is going to add to that total exponentially. Thus, now is a great time to go ahead and learn how to swap out parts like the new Bronco's front grille, which we saw earlier today, and now, the Bronco front fender.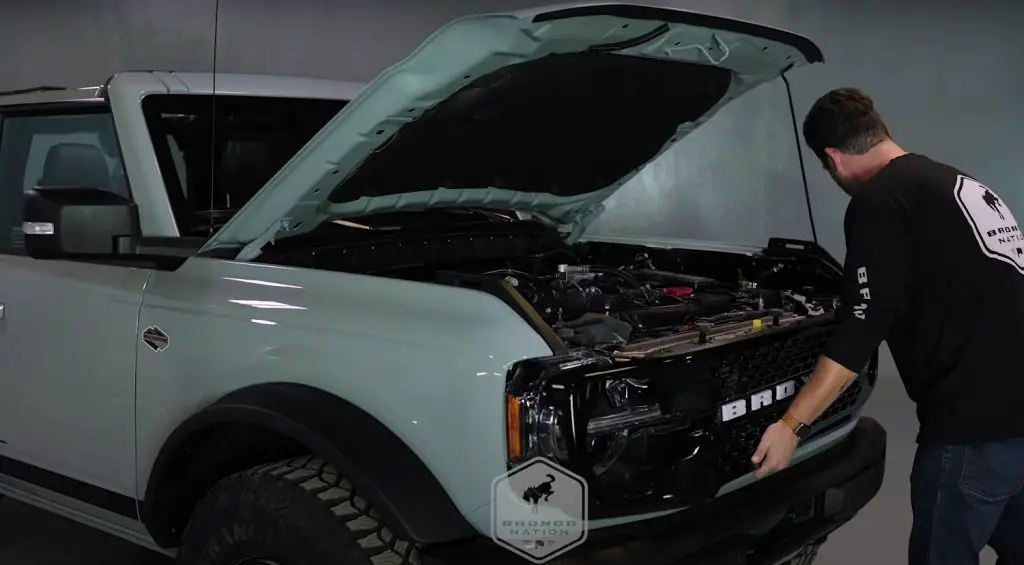 Thanks to this video from Bronco Nation, we know exactly how to do that, even though the new Bronco hasn't yet entered production. Here, our host shows us how to remove the Bronco front fender on a four-door Wildtrak model, a process that isn't terribly complicated, surprisingly.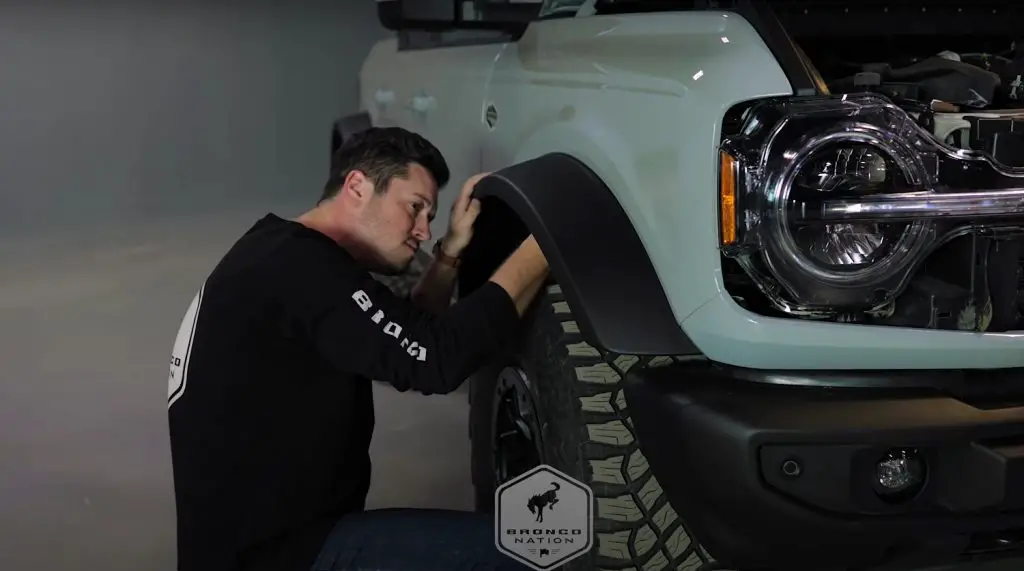 Ford purposely designed the Bronco front fender so it can be easily removed without having to do things like drill out spot welds or cut sheetmetal. The first step is to pop the hood and remove the front grille. Next, remove the fender flare by turning the five quarter-turn clips and pulling the flare off the fender.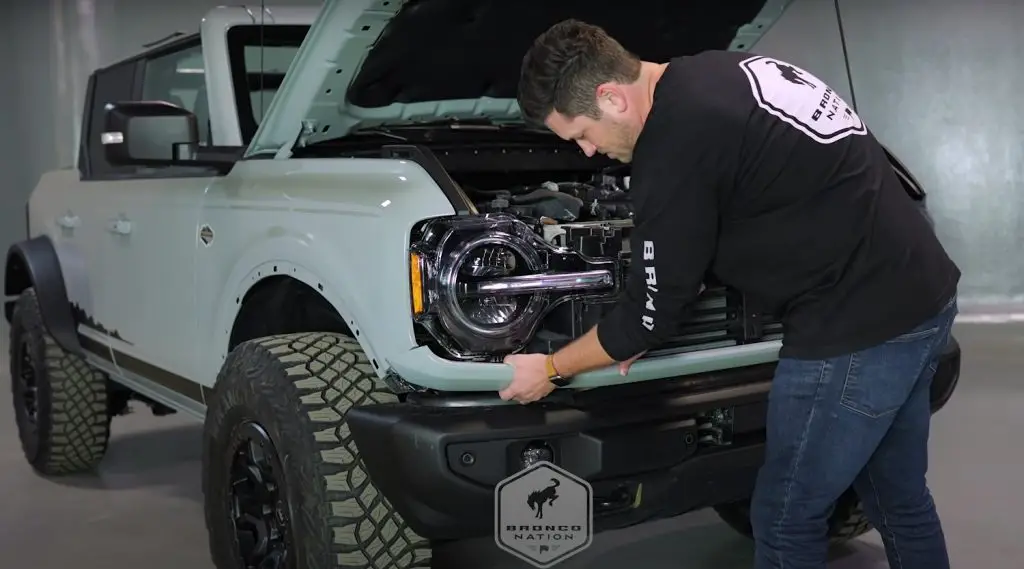 Next, remove the front fascia by pulling it away from the front of the body, then use an 8-millimeter socket to remove the three screws that hold the fascia bracket in place. Next, remove the three bolts that hold the front tie-down brackets in place, remove the splash shield from the fender by removing the three push pins and bolts on each side, then remove the mid-fender bolt behind the splash shield.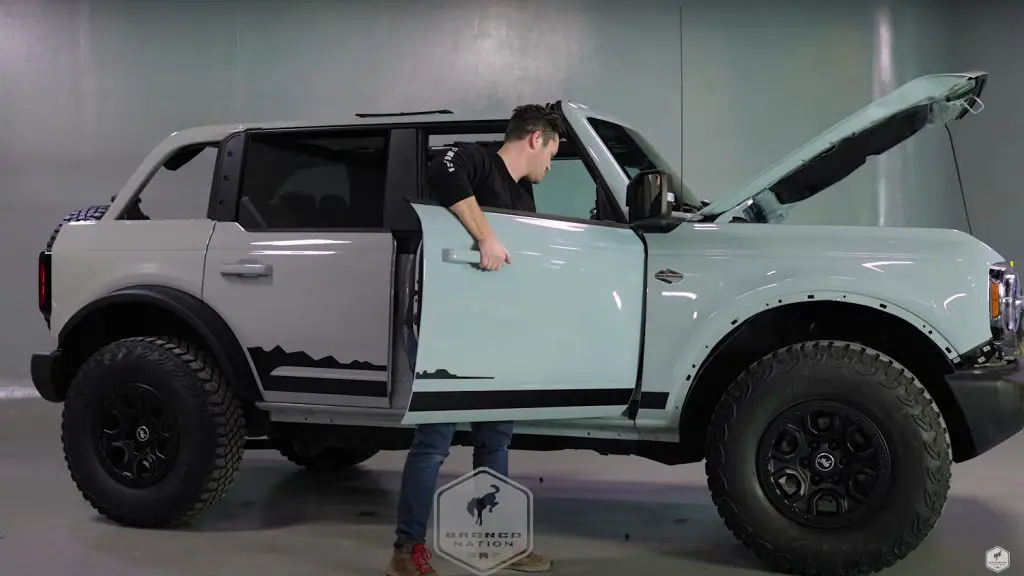 The next step is to remove the doors, then remove the rock shield if the Bronco is equipped with one to gain access to the three lower fender bolts. Unscrew the three bolts holding the fender to the A-pillar, then the three remaining bolts in the fender – one at the top and two at the bottom. Then, remove the one bolt by the headlight, three inside the engine compartment, and pull the fender off.
There are quite a few bolts to remove to free the fender, but overall, this is a very simple process compared to most vehicles. And when some cool new wide fenders become available in the future, we imagine that more than one Bronco owner will be repeating this process at home.
We'll have much more Bronco news to share soon, so be sure and subscribe to Ford Authority for more Ford Bronco news and around-the-clock Ford news coverage.