When it launches this summer, the 2021 Ford Bronco instantly figures to become one of the most customized vehicles on the planet. Ford already has over 200 parts and accessories ready to sell when the Ford Bronco arrives, and the aftermarket is going to add to that total exponentially. Thus, now is a great time to go ahead and learn how to swap out parts like the 2021 Ford Bronco front grille.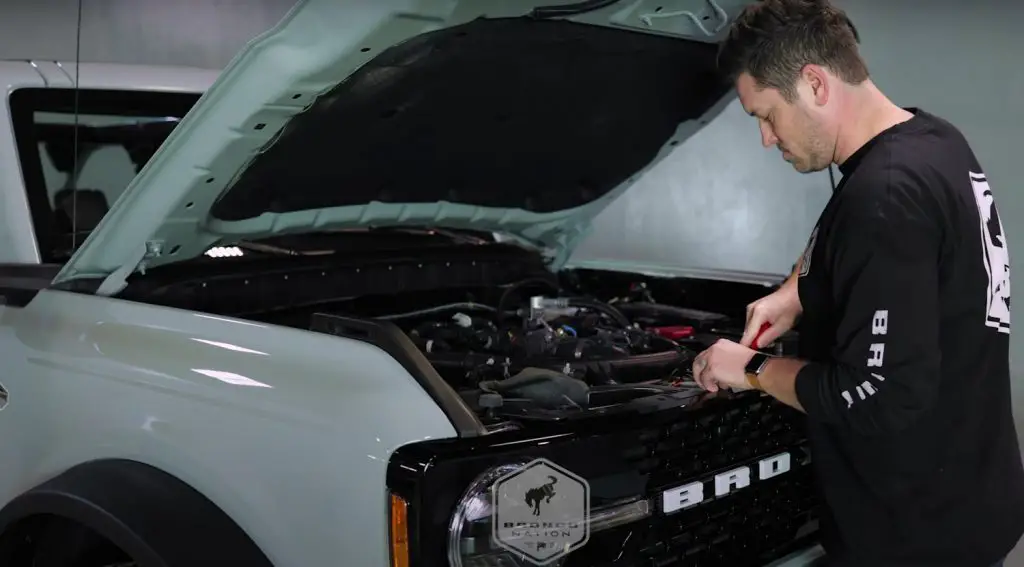 Luckily, even though the Bronco hasn't yet entered production, we already know how to change out the 2021 Ford Bronco front grille thanks to this new video from Bronco Nation, as it demonstrates on a four-door Wildtrak model. The process is also quite simple, likely by design, which is great news for anyone planning on making a change.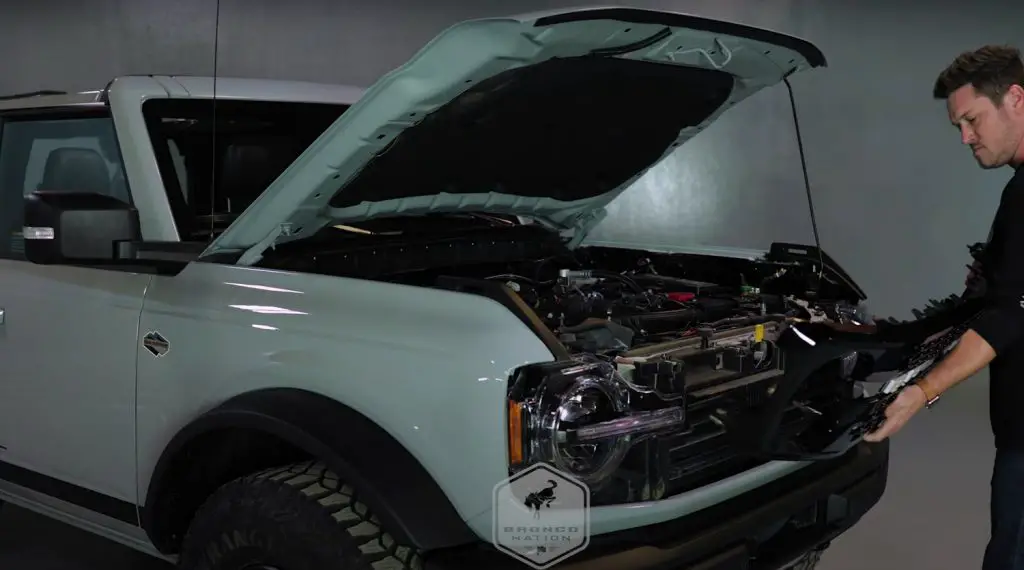 The first step in removing the front grille is to pop the hood and remove the push pins that hold the air shield in place. Next, remove the air duct cover, then remove the four bolts located along the top of the grille using a 10-millimeter socket. All that's left to do at this point is to simply pull the old grille out. Those that purchase a Bronco with the High or Lux package will also need to remove two wires that connect to the 360-degree camera located in the grille.
As our host points out, Ford purposely made it extremely simple to remove the front grille so that owners could swap them out. It's highly likely that a lot of Bronco buyers wanted the features present in a certain trim level but don't like the grille that came with that particular trim level. In this case, the Wildtrak's shiny painted grille is likely to be less popular than the matte-finish of the Badlands grille, for example. But as we can see in this video, making the switch couldn't be much easier.
We'll have much more on the Bronco very soon, so be sure and subscribe to Ford Authority for more Ford Bronco news and around-the-clock Ford news coverage.