Early this year, Ken Block and Ford ended their 10-year relationship after 19 race wins, 17 podium finishes, a pair of X Games medals, World Rally Championship points finishes, a half-billion views across Block's social media accounts, ten Gymkhana videos, an Amazon Prime TV series, and some amazing vehicles like the Ford Mustang Hoonicorn and Ford F-150 Hoonitruck. Now, it seems that Block is parting ways with some of his Blue Oval rides, beginning with the iconic 2013 Ford Fiesta ST RX43.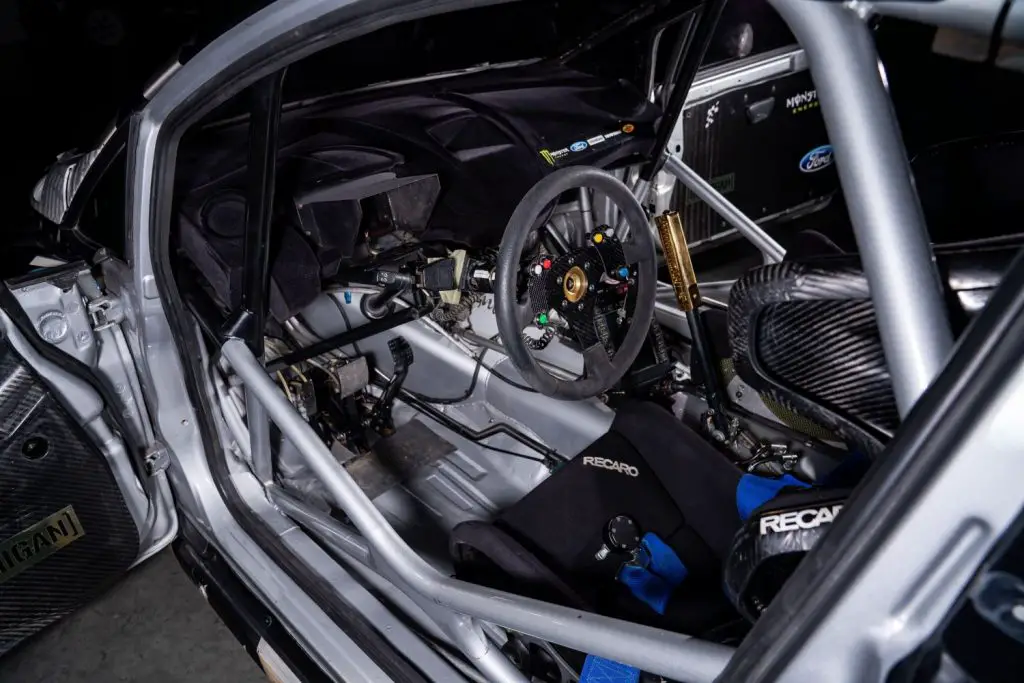 The Fiesta ST RX43, up for sale at LBI Limited, has enjoyed quite a long relationship with Block, dating all the way back to 2013 when he recorded his first Global Rallycross win in it. Since then, the special machine has appeared in Gymkhana Six and Eight, as well as Terrakhana, and it even squared off in a drag race against Lewis Hamilton in his Formula 1 car.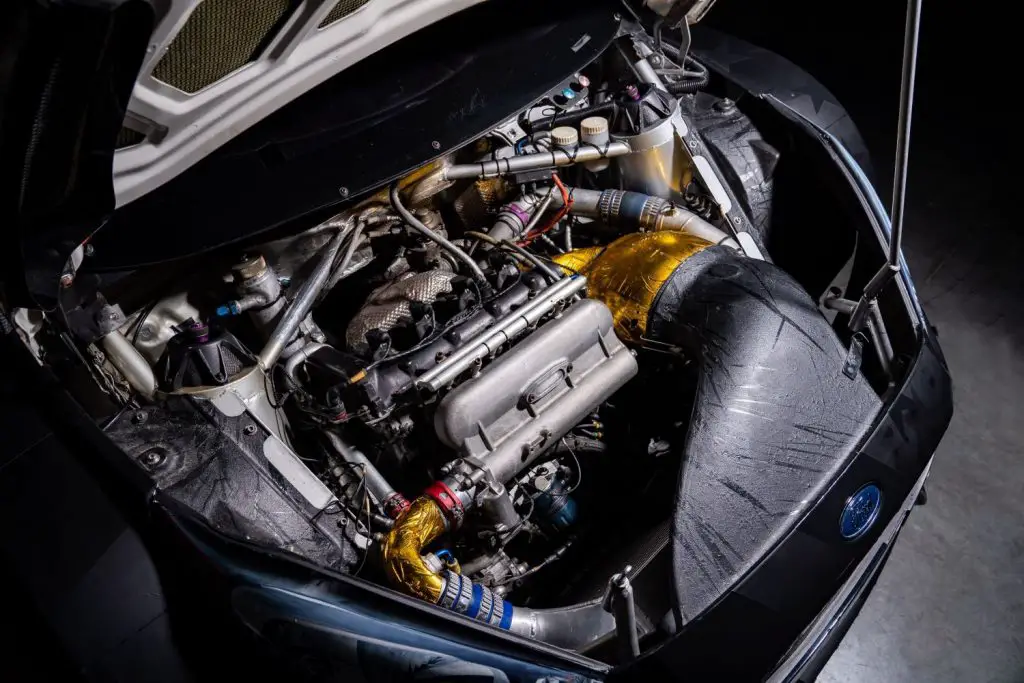 Having appeared in videos that have racked up over 100 million combined views, it's safe to say that the Fiesta ST RX43 requires no introduction, but we'll go over a little refresher course. In Gymkhana Six, the M-Sport modified rally machine slid around an abandoned airfield converted into an obstacle course, then it headed to Dubai for another epic ride that culminated with a drag race against some serious supercars before tearing up the Utah desert in Terrakhana.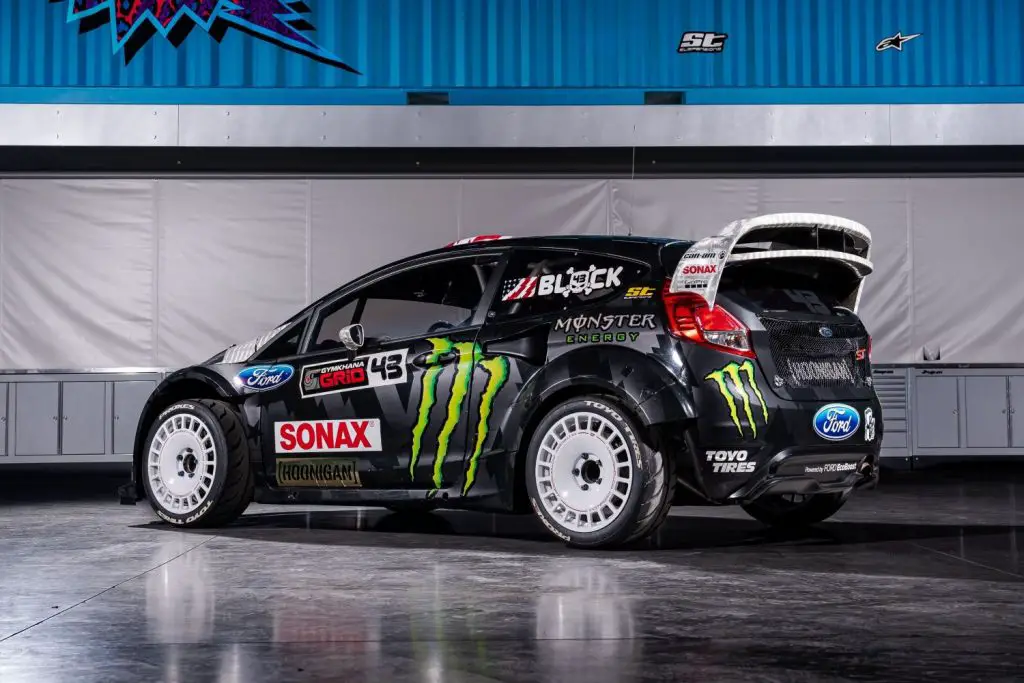 RX43 was originally built by Ford rally team M-Sport. It's powered by a turbocharged, 2.0L four-cylinder powerplant that cranks out 600 horsepower and 500 pound-feet of torque, which flows to all four wheels via a six-speed sequential gearbox. Needless to say, it's incredibly quick, ripping off 0-60 runs in less than two seconds.
Of course, this Fiesta is not by any means road-legal, but there are plenty of places where the new owner can take it for a rip, whether that be a local track, a desert trail, or a closed airstrip. As for how much that privilege will cost, well, we're guessing it's a lot because the listed price for this YouTube star is "please inquire."
We'll have more cool cars for sale to share soon, so be sure and subscribe to Ford Authority for more Ford Fiesta news and non-stop Ford news coverage.