These days, vehicles just about drive themselves, and in many cases, they do that, too. But this wasn't always the case, of course, and in the early days of the automobile, quite a bit of effort was required to do simple things like start a car, let alone actually drive it. That's true of this 1924 Ford Model T owned by NASCAR star Joey Logano, a fact he demonstrates in this nifty video teaching us how to drive his vintage classic.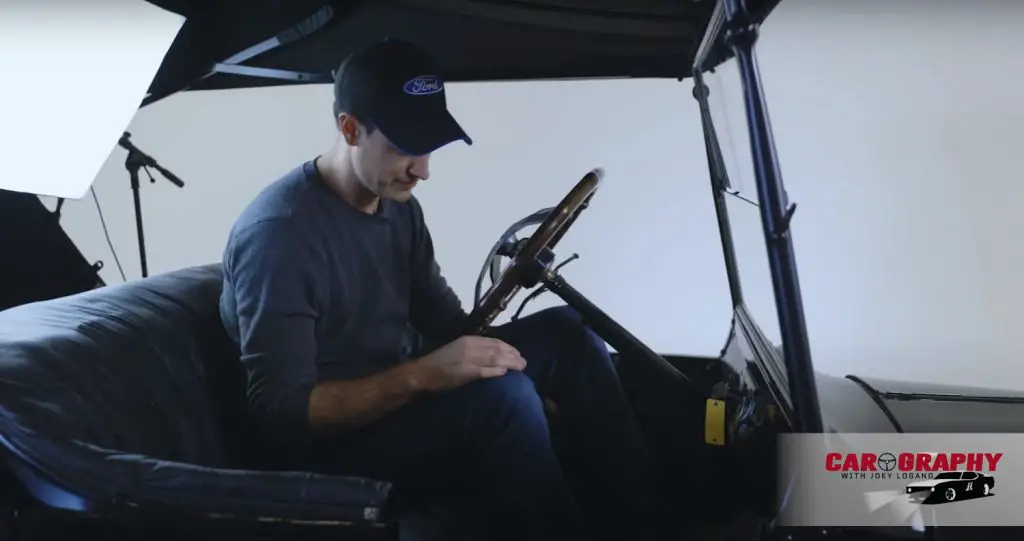 Logano owns a lot of cool cars, as we've covered in the past, but admits that this 1924 Ford Model T is his favorite. However, he also points out that it's also the most challenging vehicle in his collection to drive. Prior to those lessons, however, Logano goes over the car's many unique features, including its wooden wheels and tiny tires, lack of roll-up windows and exterior door handles, and total lack of horsepower.
Regardless, as Logano points out, these cars were extremely durable. Some folks drove them cross-country, and he says that he hasn't had to do anything to his 1924 Ford Model T to keep it running the last few years. Next, it's on to explaining the vehicle's controls, which are a bit different than what we're used to today, beginning with the throttle and timing adjustment levers on the steering wheel.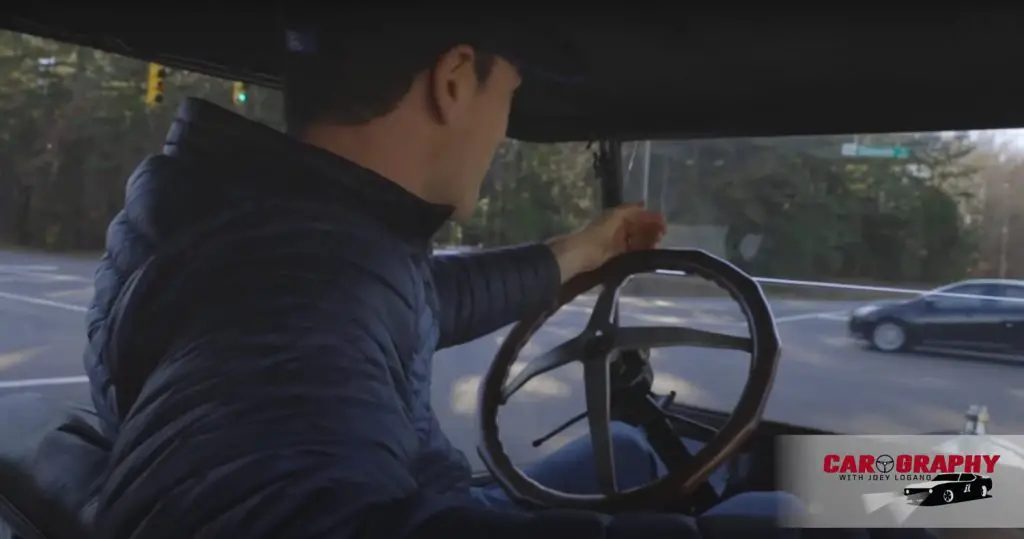 Meanwhile, the brake pedal is on the right, where the gas pedal normally might be found. In the middle lies the reverse pedal, and to the left is the clutch. Finally, there's a brake pedal that also doubles as a parking brake and shifter, all in one.
To get going, all Logano has to do is put his foot on the clutch, find neutral, then press the throttle. Once the car starts moving along, he releases the pedal all the way, hits second gear, and reaches that lofty top speed of 25 miles-per-hour. Stopping is just as complicated, as he has to find neutral, back off the throttle, then find the brake.
Obviously, we've come a long way when it comes to making cars easy to drive over the last nearly 100 years. But the complicated nature of the iconic Model T is also what endears it to so many people, even today.
We'll have more cool videos like this to share soon, so be sure and subscribe to Ford Authority for ongoing Ford news coverage.