While vehicle brochures are somewhat of an afterthought today, decades ago, we fawned over them, soaking in all the details and cool pictures of the latest automotive models. Today, scoping out these cool documents is like taking a trip back in time, and that's particularly true with this 1965 Ford Mustang brochure. It also gives those who were too young to appreciate the magic of this brochure back then a chance to do so now.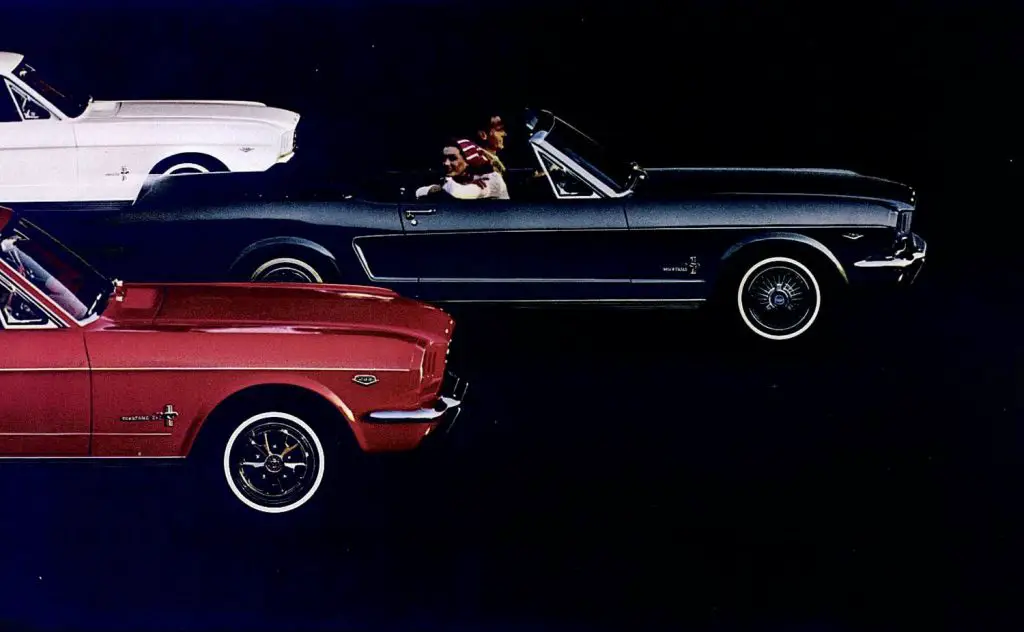 Ford called its '65 Ford Mustang lineup the "total performance" range, which consisted of hardtop, convertible, and fastback body styles. The latter body style gets the most love here, however, as Ford calls the 2+2 fastback "an aerodynamic honey" saying that it "has the looks and action you'd expect in a $5,000 sports import." Luckily, back then, buyers could get all these great features as standard equipment.
According to the 1965 Ford Mustang brochure, these luxuries included individually-adjustable deep-foam bucket seats, leather soft all-vinyl interiors, color-keyed, wall-to-wall carpeting, courtesy lights, a glove box light, and a sports steering wheel. Altogether, Ford offered a whopping 70 different options for those that wanted more from their pony car as well, including air conditioning, backup lights, and styled steel wheels.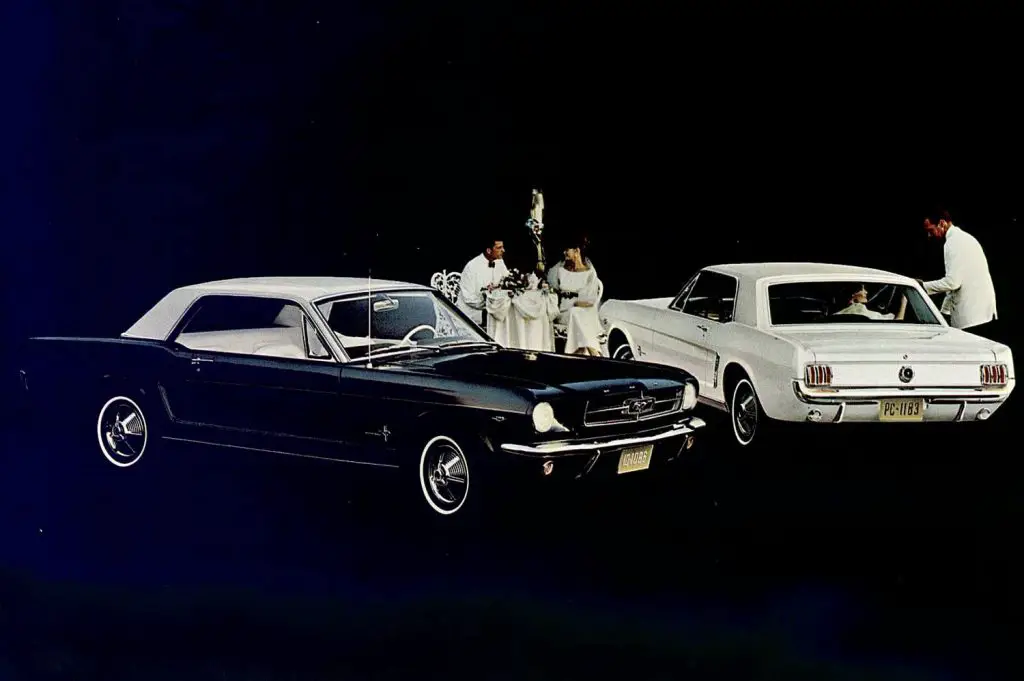 The automaker touted the Mustang as both a fun car and a family car – a true multipurpose ride. Some examples of its versatility include Silent-Flo ventilation, which draws in fresh air with the windows closed to dispose of stale air and tobacco smoke because everybody was lighting up in the 1960s. When not in use, the back seat folds down to triple luggage space, too.
In terms of powertrains, Ford touted the 200 cubic-inch I-6's "twice-a-year maintenance," along with self-adjusting brakes, though we're not so sure about their "quick and strong" claim, since the mill churns out a mere 120 horsepower. Regardless, a trio of "Challenger V8s" were also available with outputs of 200, 225, and 271 horsepower, as well as a four-speed manual transmission.
Original 1965 Ford Mustang Sales Brochure

All of this colorful language is enough to make us want to hop in a time machine and take a 1965 Mustang for a test drive, that's for sure. But then again, we already wanted to do that before we took the time to read through this entertaining brochure.
We'll have more cool relics from the past to share soon, so be sure and subscribe to Ford Authority for more Ford Mustang news and non-stop Ford news coverage.