At Ford Authority, we're unabashed fans of the tuners at Ringbrothers, who seem to have quite the knack for customizing vintage Ford Motor Company products, as exemplified by the absolutely beautiful 1968 Mercury Cougar restomod that we recently featured. However, the company once constructed something out of a far more modern vehicle – a 2013 Ford Mustang GT. That pony car netted them a major win at SEMA way back in 2012, and now, it's up for auction on Bring a Trailer, having already received some substantial bids.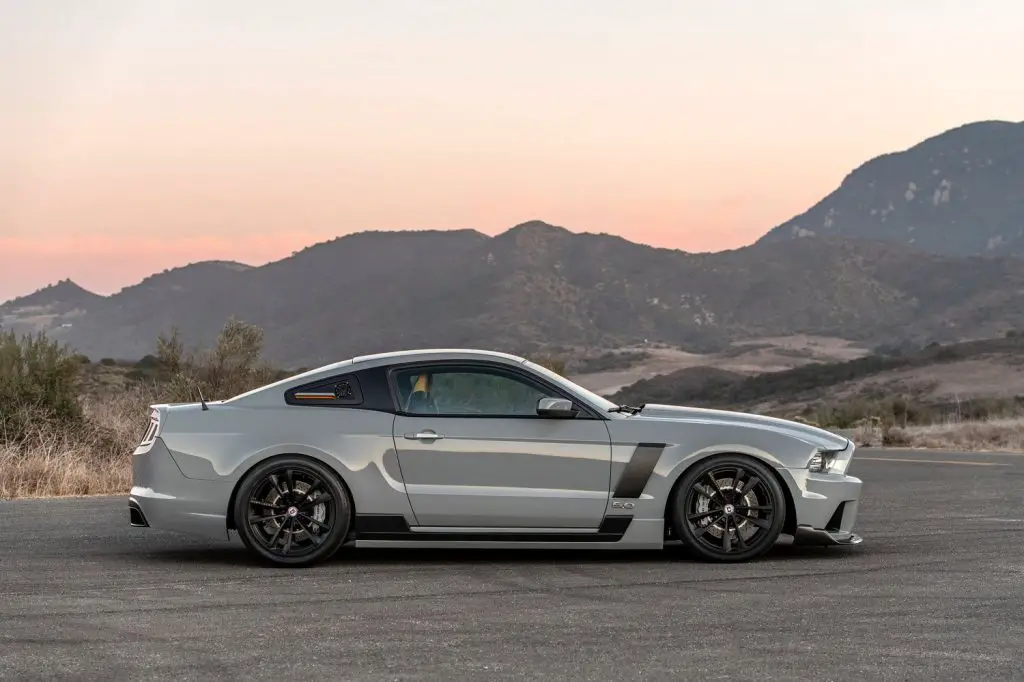 Interestingly enough, this particular 2013 Ford Mustang GT, dubbed "Switchback," was a collaborative effort between Ford and Ringbrothers, commissioned by The Blue Oval for the 2012 SEMA Show in Las Vegas. The car was awarded the Special Recognition for Outstanding Achievement in Design. Since then, it's been driven a bit, but is still a pretty young vehicle, with only about 9,200 miles on the odometer.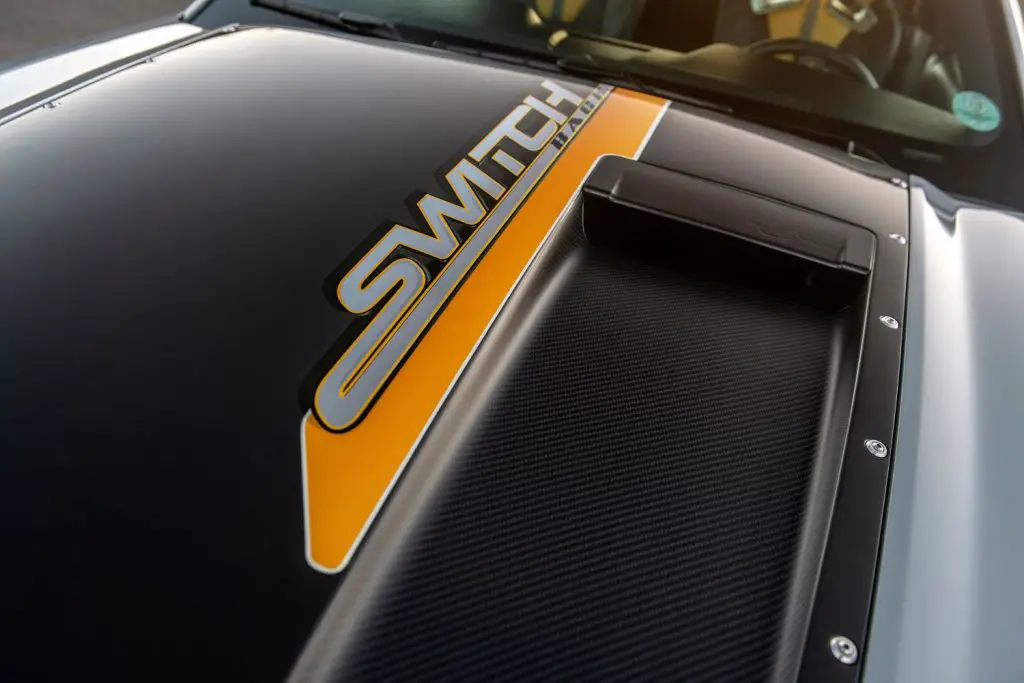 This is far from a typical 2013 Ford Mustang GT though, as Ringbrothers extensively modified it to truly stand out from the crowd, including going so far as to repaint it Nissan Cefiro Gray, which is indeed a color that the Japanese automaker once used on its vehicles. But the Mustang also got some additional exterior mods too, like a carbon-fiber body kit, front splitter, billet-aluminum side vents, and a two-piece modular carbon-fiber hood, among other modifications.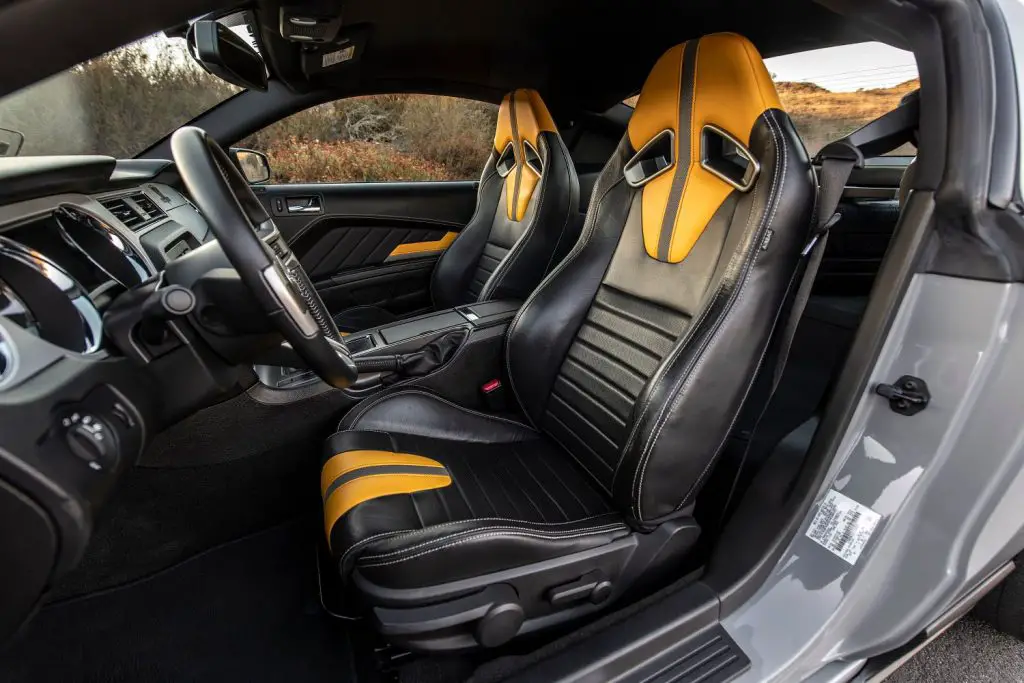 Ringbrothers also worked its magic inside the cabin too, nixing the rear seats and mounting a full-size spare in their absence. The front seats are also differentiated from a bog-standard 2013 Ford Mustang GT by boasting custom black leather with yellow accents, and they appear to have aged extremely well in the nine years they've resided inside the car.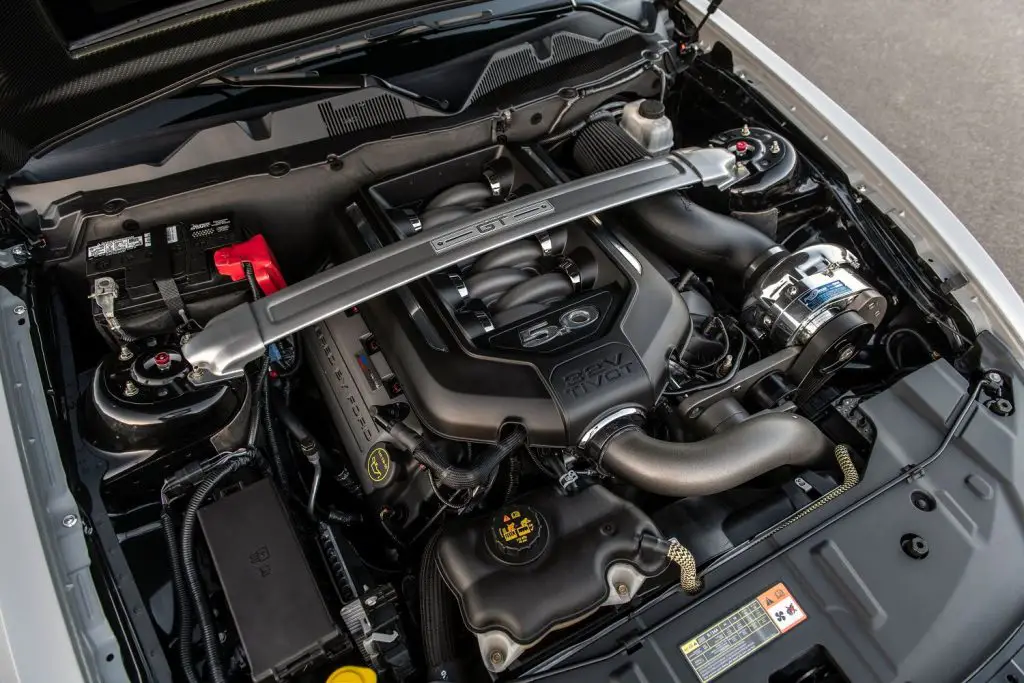 If those modifications weren't enough, the original Ford 5.0L Coyote V8 also got yanked out in favor of a 5.0L Aluminator V8 – a switch performed after its time at Ringbrothers. That said, the company's modifications were transferred over to the new powerplant, with the ProCharger P-1SC-1 supercharger and intercooler, Flowmaster headers, and Flowmaster GT cat-back exhaust system having survived the transition. All told, this beast dynos at 506 horsepower and 440 pound-feet of torque. A six-speed manual transmission is present and accounted for.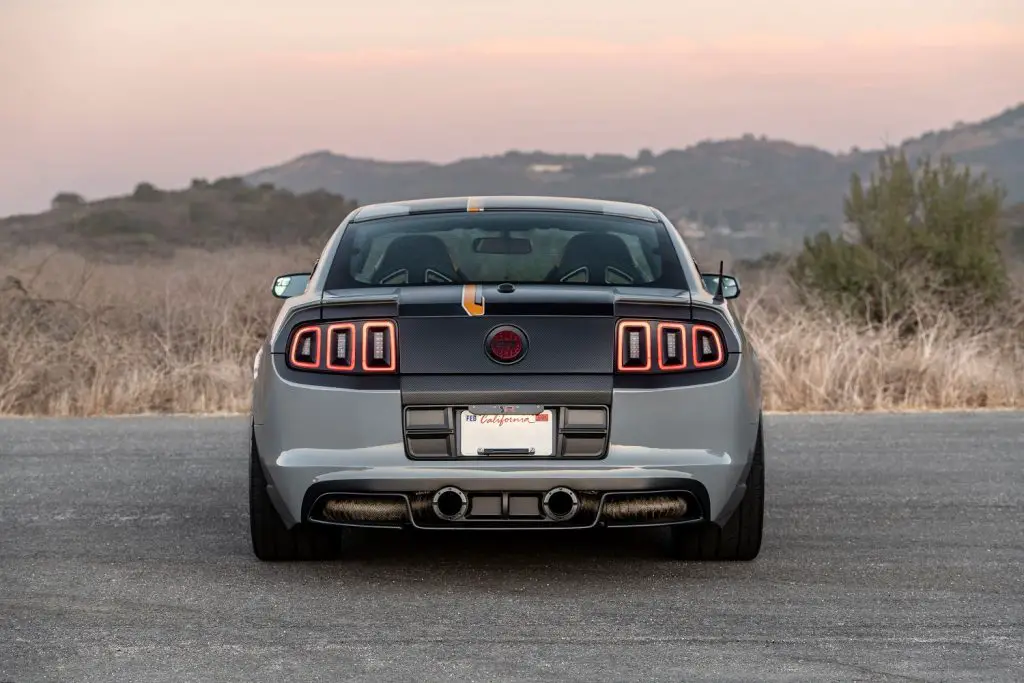 This is a pretty unique creation that has aged quite well, and the non-traditional color choice meshes nicely with the overall aesthetic Ringbrothers created almost 10 years ago. As of this writing, bidding is at $67,000, two days and 20 hours before the auction ends. It'll be interesting to see how much this beauty sells for once all is said and done.
Do modified Mustangs get your motor revving? If so, subscribe to Ford Authority for the latest Ford Mustang news and continuous Ford news coverage.