While most of the focus today goes to the recently-revealed 2021 Ford F-150 Raptor, we mustn't forget that the second-gen Ford F-150 Raptor is still a very capable off-road machine. It's also quite literally built to jump pretty high in the air and land without sustaining serious damage, which isn't something just any old truck can do. And that capability is on full display in this awesome video.
We've already seen what the new third-gen Raptor can do, but this second-gen Ford F-150 Raptor is no slouch at catching air, either. And it does just that in the snow, which ups the danger factor just a little bit. The whole thing went down in Austria, with a fellow who goes simply by the name Schaefchen behind the wheel.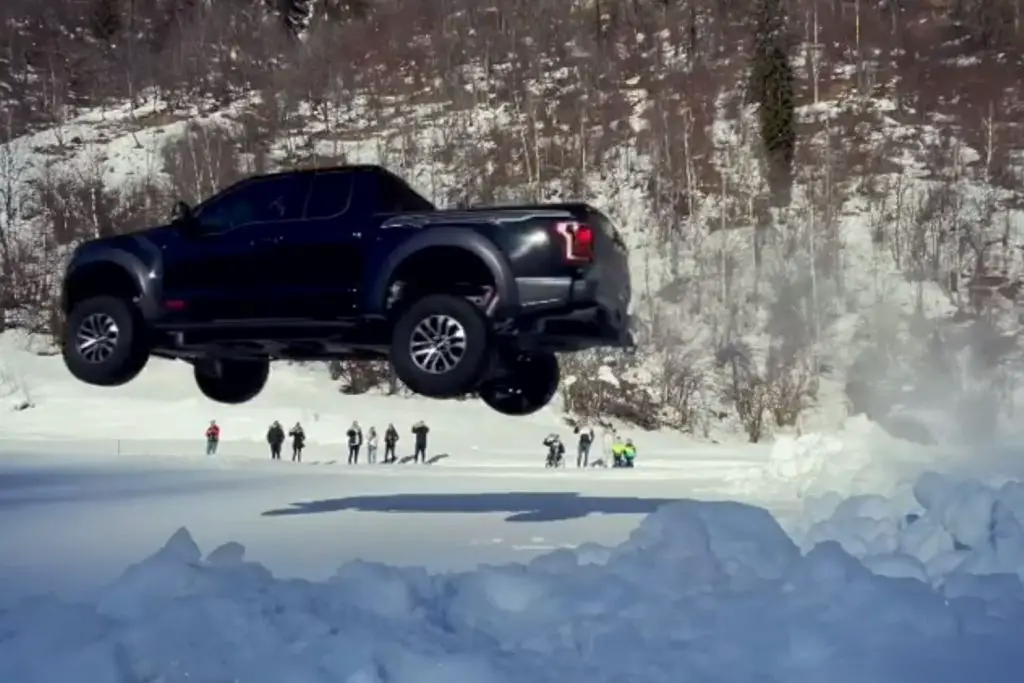 With the Jackass theme song appropriately playing in the background, Schaefchen and his pals check out the situation before he goes full send and launches the truck over the snowy ramp. The truck proceeds to catch some serious air before sticking the landing in a very impressive showing. Next, it cruises along hitting some smaller bumps before the clip ends.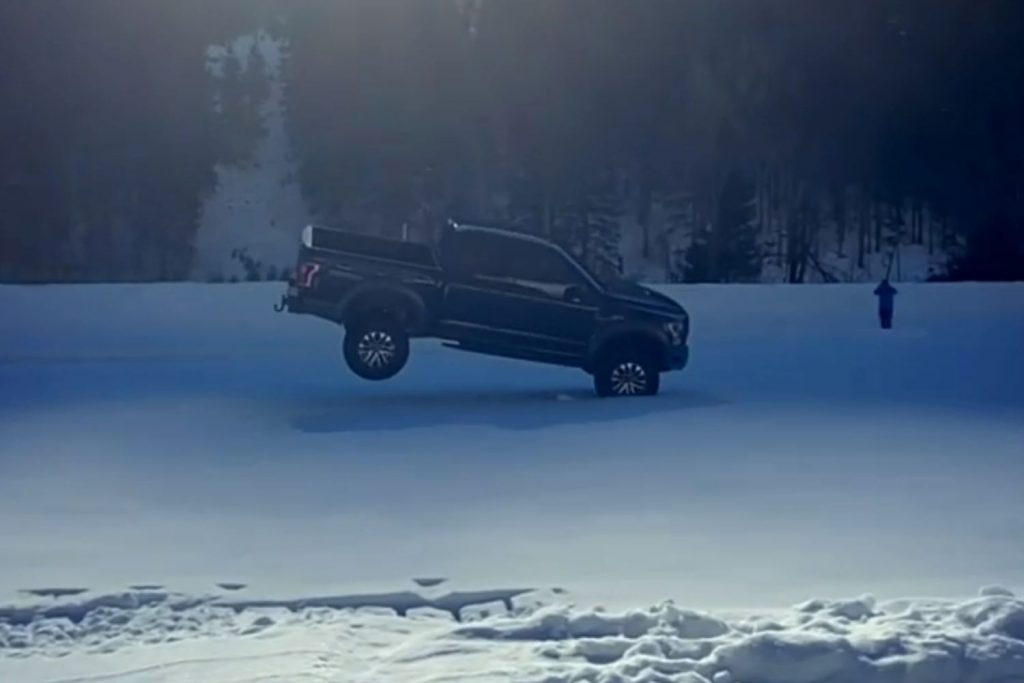 One thing we did notice is that after the big initial jump, the second-gen Ford F-150 Raptor appears to hit another snowbank at the end and almost flip over. Schaefchen notes that when the truck landed, his helmet slipped down and he couldn't see where he was going. We can only imagine what was going through his mind when that happened.
View this post on Instagram
Regardless, he managed to keep the truck's wheels on the ground, and this stunt turned out rather nicely. It's also another great piece of evidence that proves the F-150 Raptor is a fantastic tool for jumping over all sorts of obstacles, which is certainly our idea of fun.
We'll have more cool videos like this to share soon, so be sure and subscribe to Ford Authority for more Ford F-Series news, Ford F-150 news, Ford F-150 Raptor news, and ongoing Ford news coverage.