The Philippine National Police Highway Patrol Group (PNP-HPG) has received the best sort of present from the U.S. Embassy – a Ford F-550 Super Duty pickup – to help it better respond to emergencies and increase its visibility out on the roads. And there's no better way to do that than with the large Ford Super Duty pickup.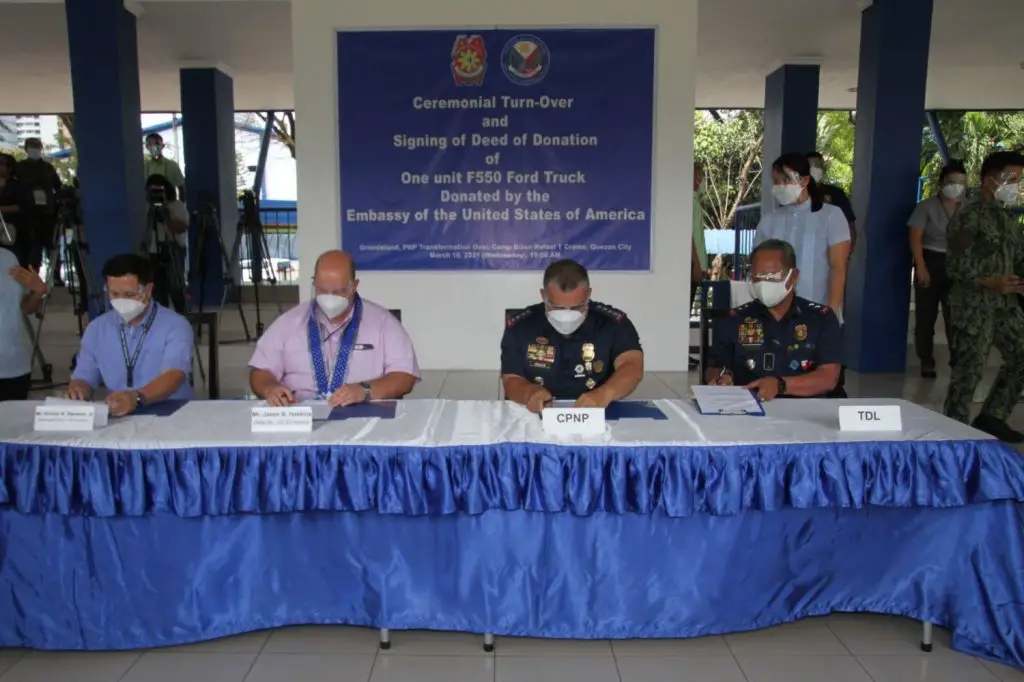 "The PNP extends its heartfelt appreciation to the US Embassy for the donation of a Ford truck that will help our HPG augment their police visibility in public roads and highways especially in this time of the COVID-19 pandemic," said PNP Chief Police General Debold M Sinas.
Sinas and Jason B. Hapkins, Attachẻ of the U.S. Embassy, signed the deed of donation in a ceremony which was followed by the blessing of the donated vehicle at the PNP Transformation Oval in Camp Crame, Quezon City. The donated truck has been officially recorded in the PNP Property Book as a PNP-owned mobile asset.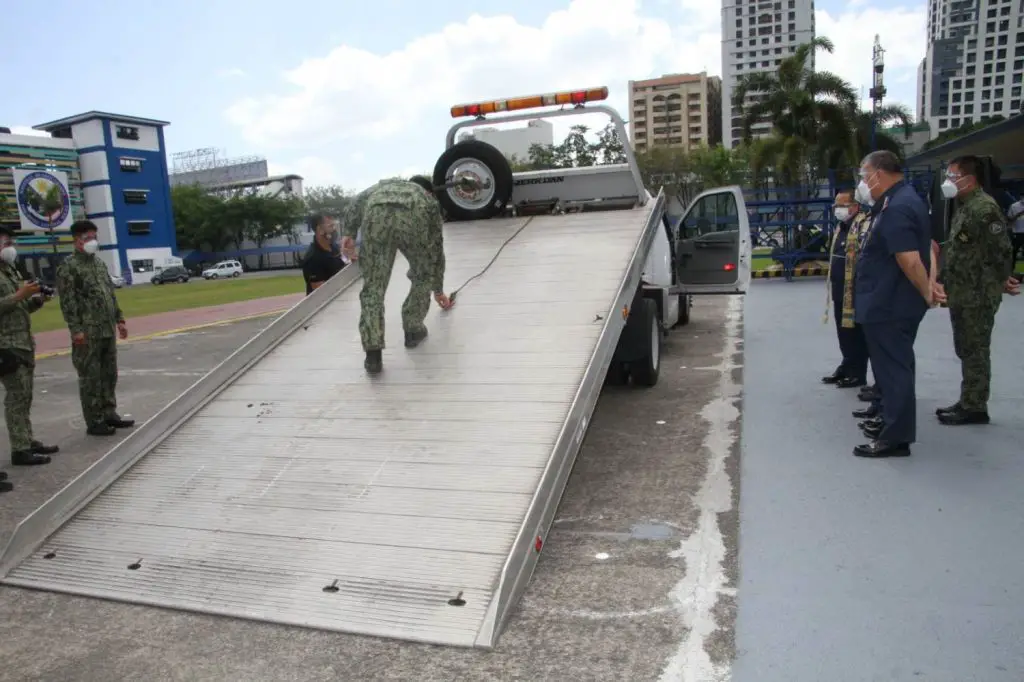 Also present in the ceremony, were Ermilio R. Samson, Jr., Motorpool Supervisor of the U.S. Embassy, the PNP Command Group, and Directors of PNP Logistics and Highway Patrol Group, who served as witnesses.
In recent weeks, the Philipines has largely struggled as COVID-19 cases have spiked, prompting the government to ask the police department to help ensure residents are following guidelines including social distancing and the use of face masks. Presumably, the Ford F-550 Super Duty will help improve the department's efforts to do just that.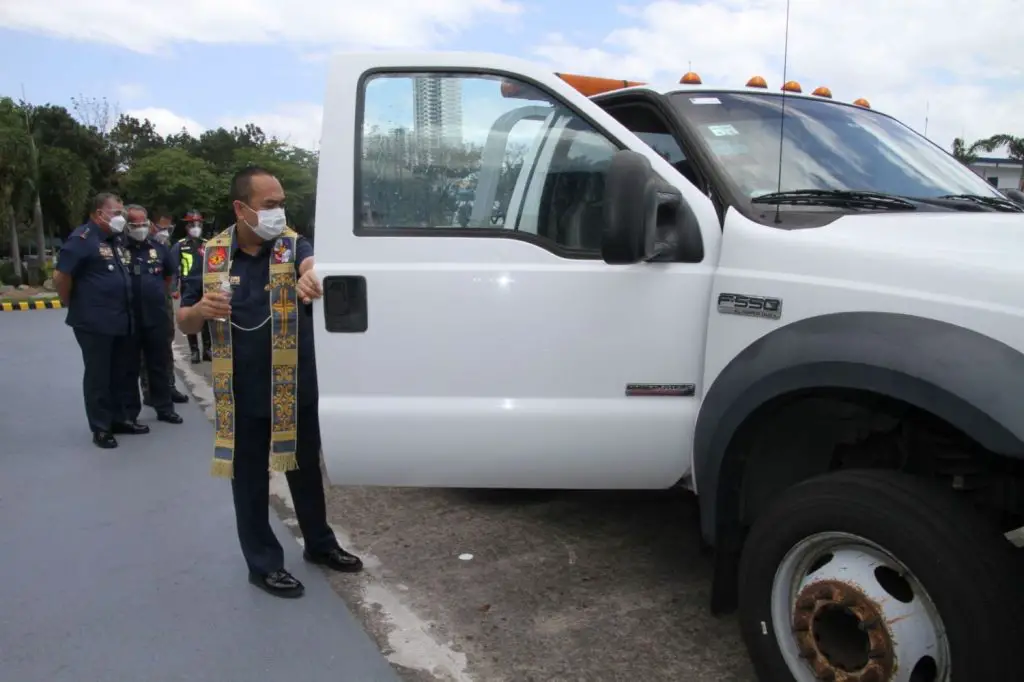 "We cannot afford to lower our guard against the virus, especially at this point when the cure is already within reach," Sinas said. "For our part in the PNP, we will remain vigilant in enforcing public health guidelines and local ordinances that seek to mitigate the effects of the pandemic that has so far infected 600,000 Filipinos, 12,000 of whom have died due to medical complications."
We'll have more news like this to share soon, so be sure and subscribe to Ford Authority for the latest Ford F-Series news, Ford Super Duty news, and ongoing Ford news coverage.