The current-generation Ford Expedition has been highly rated by its owners, according to Consumer Reports, but the current model has been around since 2018 and is in need of an update, to keep it fresh and competitive. With a mid-cycle action (refresh) scheduled to take place for the upcoming model year, we thought it was past time for someone to render the 2022 Ford Expedition, so that's exactly what we did.
Our proposed 2022 Ford Expedition doesn't reinvent the SUV, but it does make some notable changes to its front end and its rear tailgate. Gone are the Expedition-specific headlights, sacrificed to the automotive gods in name of a setup borrowed directly from the 2021 Ford F-150. Similarly, the lower and upper grilles were also copied from the light-duty truck, to give it a much more imposing presence on the street.
Out back, the taillights have been similarly reconfigured, with the clear sections of each light now sporting a "reverse C" aesthetic, as opposed to the current design, which features red in those same areas. The tailgate received a more restrained chrome strip above the license plate that brings it in line with the 2021 Ford Explorer, which utilizes a similar design.
While we don't know if the 2022 Ford Expedition will adopt any of these exact changes, we do know that the upcoming refresh will introduce a revised front end and an updated taillight design. Additionally, we expect Ford to supplement the lineup with some type of hybrid powertrain, possibly the Ford 3.5L PowerBoost V6 that's currently available on the 2021 Ford F-150.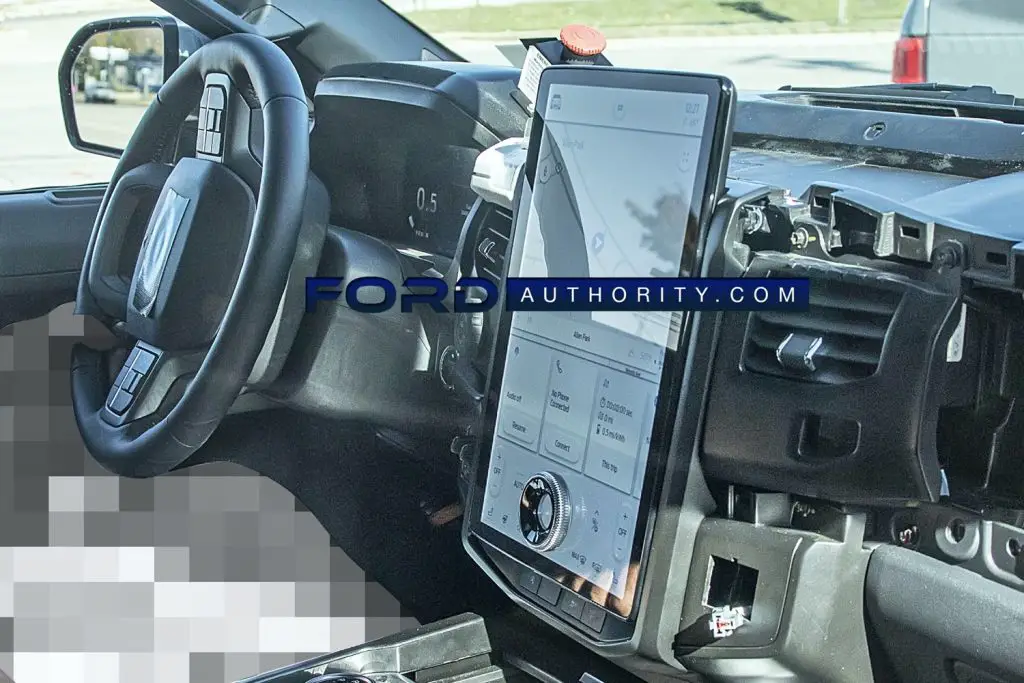 More drastic changes are planned for the cabin, which is set to gain a large infotainment screen not unlike the unit featured in the 2021 Ford Mustang Mach-E. Presumably, that addition will also come with a switch to Sync 4 as well, meaning Expedition buyers will have the latest and greatest Ford infotainment system.
We'll have more thought-provoking renderings like this soon, so subscribe to Ford Authority for the latest Ford Expedition news and around-the-clock Ford news coverage.
2022 Ford Expedition Photos