Back in December, we showed off a series of renderings created by artist Oscar V. that raised an interesting question – what would a new full-size Ford Bronco look like if it was based on the 2021 Ford F-150, in this case, a Tremor? The result was rather attractive and realistic since the last full-size Bronco produced was also based on the Ford F-150, but it's also quite possible that The Blue Oval could base a new full-size Bronco off the Ford Expedition, too.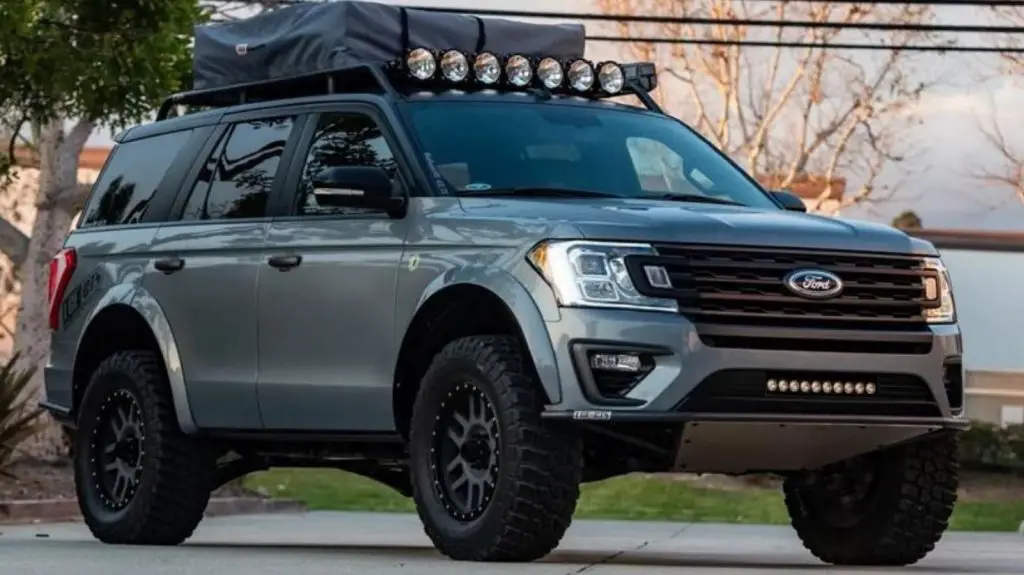 Thus, Oscar V. is back with new renderings that show us what that might look like. This rugged Ford Expedition is based on LGE-CTS Motorsports's SEMA Expedition that it built a few years ago, but in this case, features two less doors. It certainly looks sharp thanks to a lift, a skid plate, some new wheels, and aggressive off-road tires, along with fender flares to cover up the wide rubber.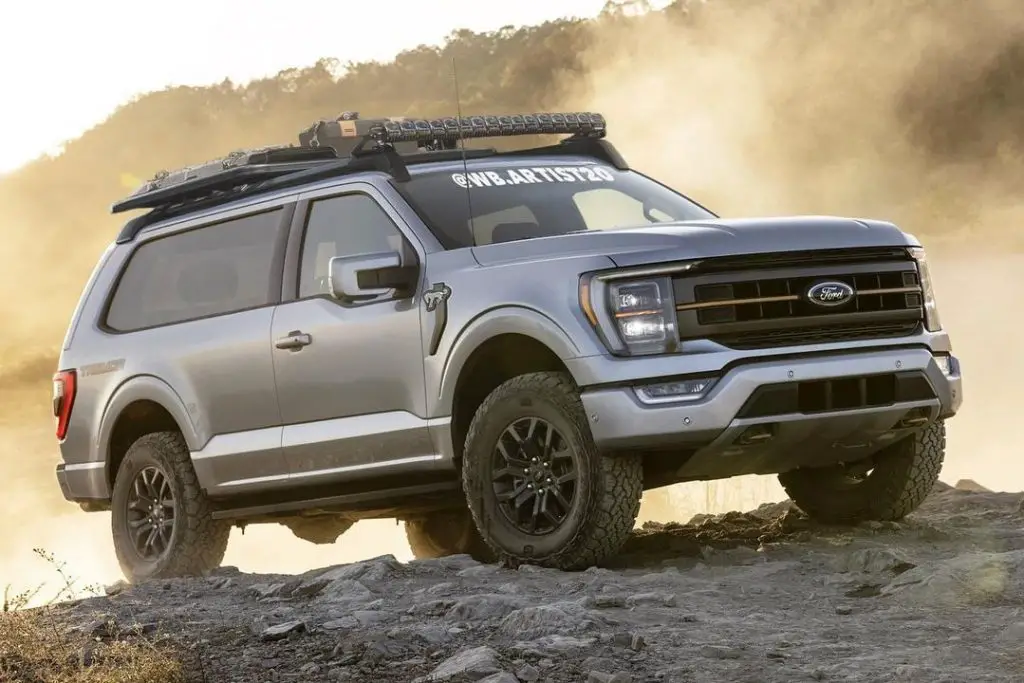 This Expedition has also been treated to a two-tone paint job that looks great, along with LED lighting in the front bumper as well as the roof rack, which is big enough to hold a tent or a ton of other gear used on weekend excursions off the grid. Overall, it's a more aggressive design than the F-150 based Ford Bronco we saw months ago, which was more traditional and based on the last-gen Bronco from the 1990s.
View this post on Instagram
The Expedition rides on the same Ford T3 platform that the F-150 and Lincoln Navigator ride on, of course, so Ford could go either way should it choose to make another full-size Bronco. Both of these renderings look pretty handsome to us, making this decision harder than it probably should be. Thus, we've included a poll below to gauge how our readers feel about these two cool ideas, so be sure and let us know which one you prefer!
We'll have more cool renderings like these to share soon, so be sure and subscribe to Ford Authority for more Ford Bronco news and around-the-clock Ford news coverage.