The Ford Thunderbird is a classic American automotive icon that has been reborn many times over. Early models exemplified 1950s Jet Age design but over the years, the avant-garde styling cues mellowed and eventually disappeared, leaving some T-Bird enthusiasts wistfully yearning for fins and rounded light fixtures in a modern form. A perfect example of those sentiments turning into reality is this 1996 Ford Thunderbird with classic styling elements up for sale at collector car dealer, Streetside Classics.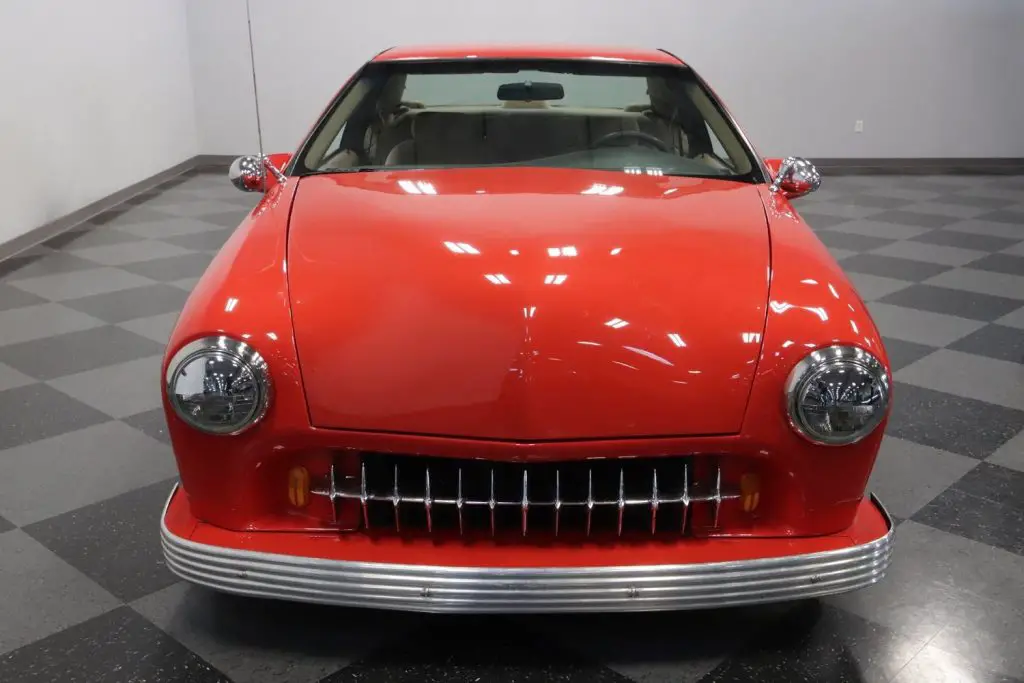 Customizing a vehicle to this level is no easy task, and clearly this T-Bird spent a significant amount of time in the body shop. For starters, the front end has been drastically altered, with a rounded fiberglass hood and aggressive custom grille style often seen on 1949 and 1950 Mercury street machines. Combine that with the full-bodied fenders, chrome spotlights, and half-moon headlights, and one would never know from a glance that a 1996 Ford Thunderbird lies underneath.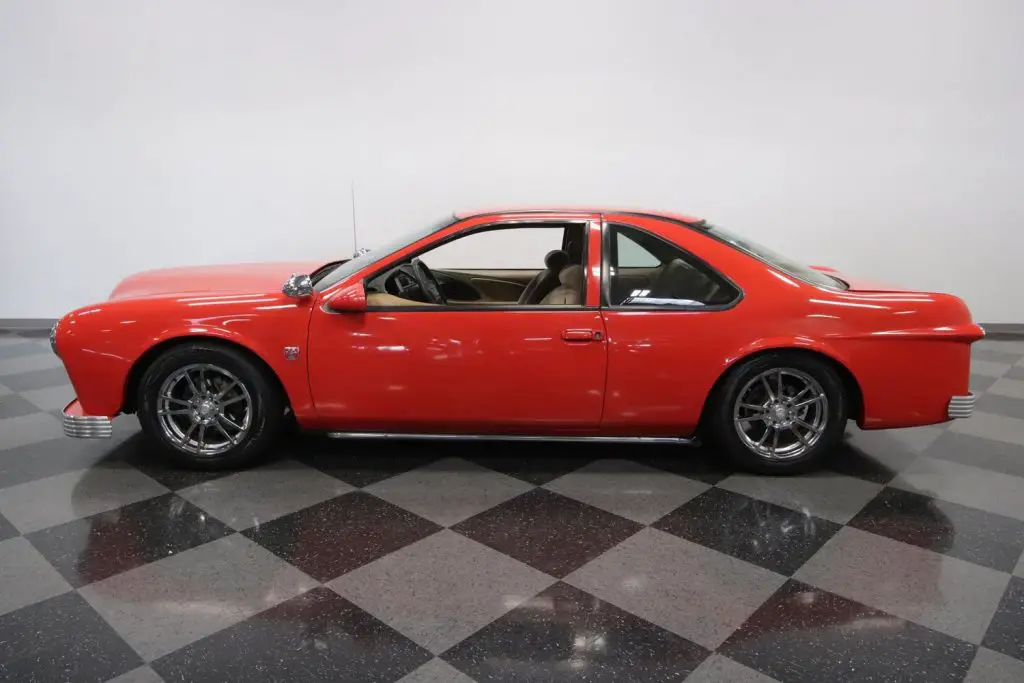 From the side, the T-Bird's modern origins are a bit more obvious, thanks to the unmodified doors, but they mix with classic styling elements like faux lake pipes underneath the rockers, and the distinct ribbed wraparound bumpers front and rear. In profile, the end result is a striking resemblance to Volvo's classic P1800 coupe, which ironically, was a contemporary of earlier and larger 1960s Thunderbirds.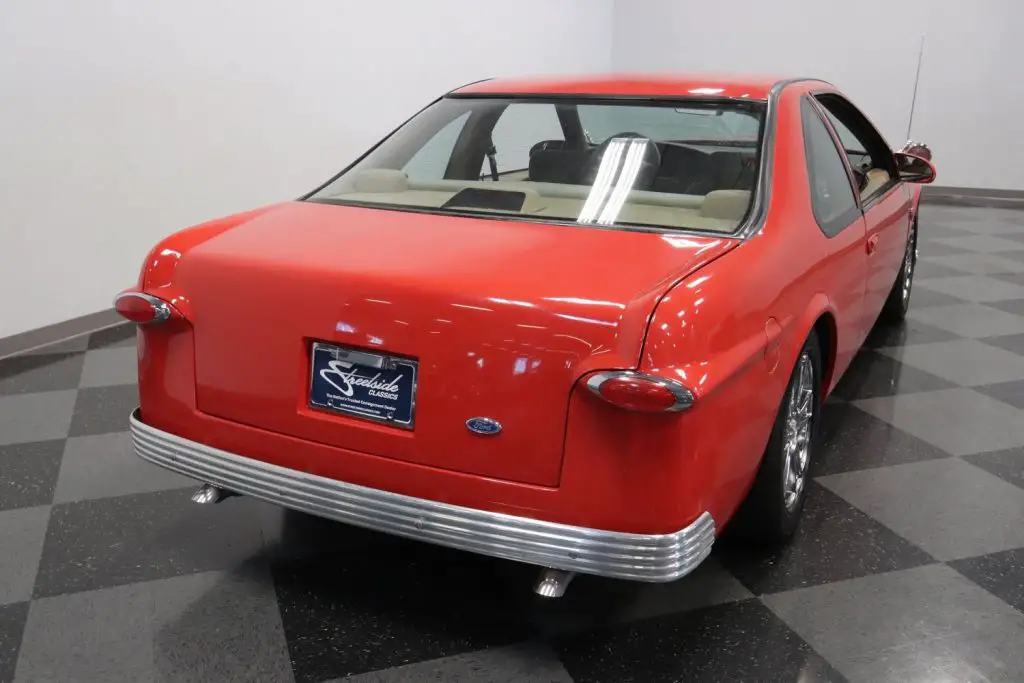 It's a similar story at the rear, where custom oval tail lights provide the basis for side fins, blending into quarter panels that otherwise retain the stock overall shape, but flow rearward into a custom decklid with a frenched license plate area. Dual exhausts with turndown tips exit underneath a contrasting silver bumper, with only a more modern Blue Oval badge (placed at the lower corner of the passenger-side trunk) providing any clue that this unique creation started life as a 1996 Ford Thunderbird.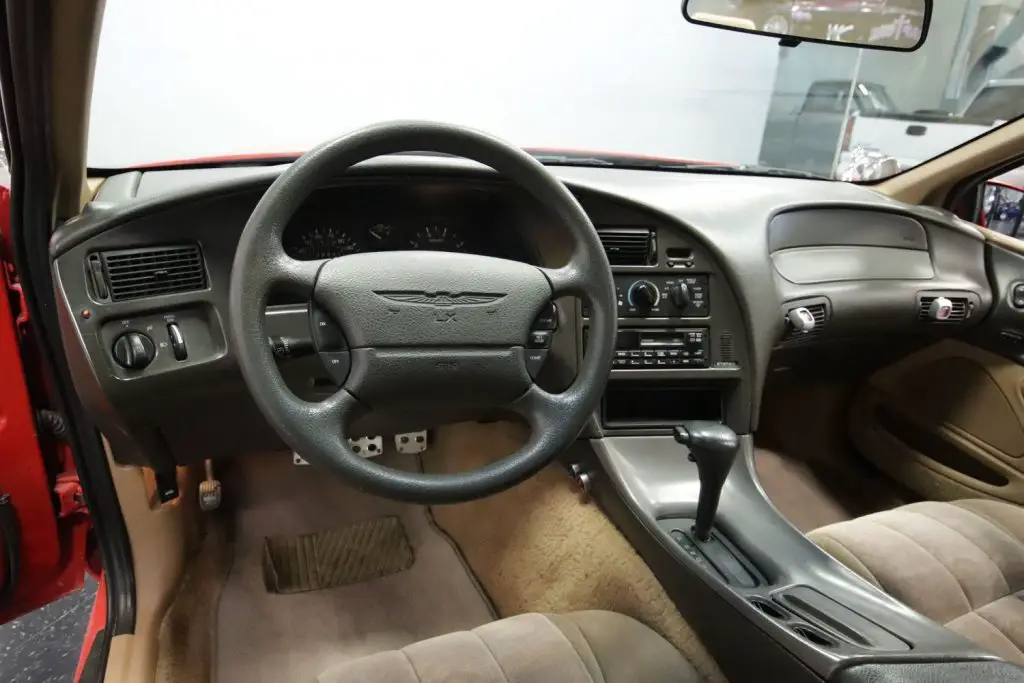 The interior is standard-issue mid-1990s FoMoCo, offering the expected fabric upholstery, and in the Thunderbird's case, a sculpted dashboard mostly angled toward the driver. It's also hard to miss the legendary Thunderbird insignia on the steering wheel, a signature feature of The Blue Oval's personal luxury car over the decades.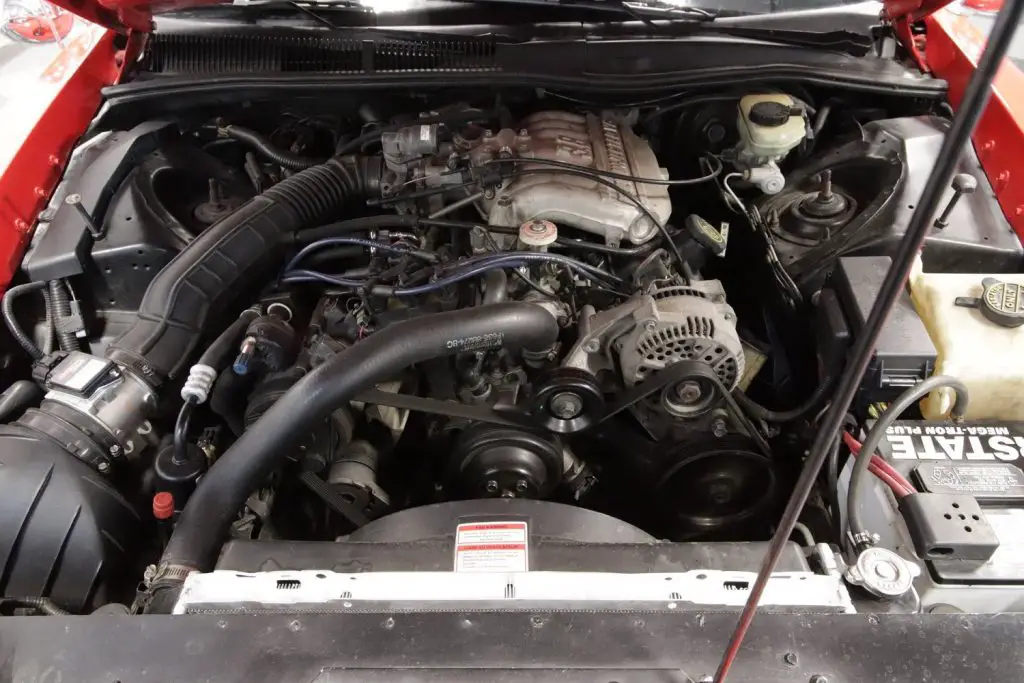 Under the hood, Ford's trusty 3.8L Canadian Essex V6 is still in residence and looks to be unmodified.
With a convenient fuel-injected powertrain, and head-turning retro looks, this T-Bird is sure to be a conversation piece at any cruise-in or gas station the new owner happens to visit, although the $12,000 asking price may be a bit of a reach, given its mileage, which passed the 100,000 milestone some time ago.
Interested in more vintage Ford metal? Then subscribe to Ford Authority for more classic Ford content, Ford Thunderbird news, as well as continuous Ford news coverage.