While 2021 Ford Bronco reservation holders impatiently await until the day they can get their hands on one of the first production models, news has steadily trickled in about how the off-road oriented SUV performs in the thick of it. Recently, a team of two Ford engineers pulled off an impressive feat in Mexico, finishing third at the Norra Mexican 1000 Rally in Baja with a nearly-stock Badlands racer.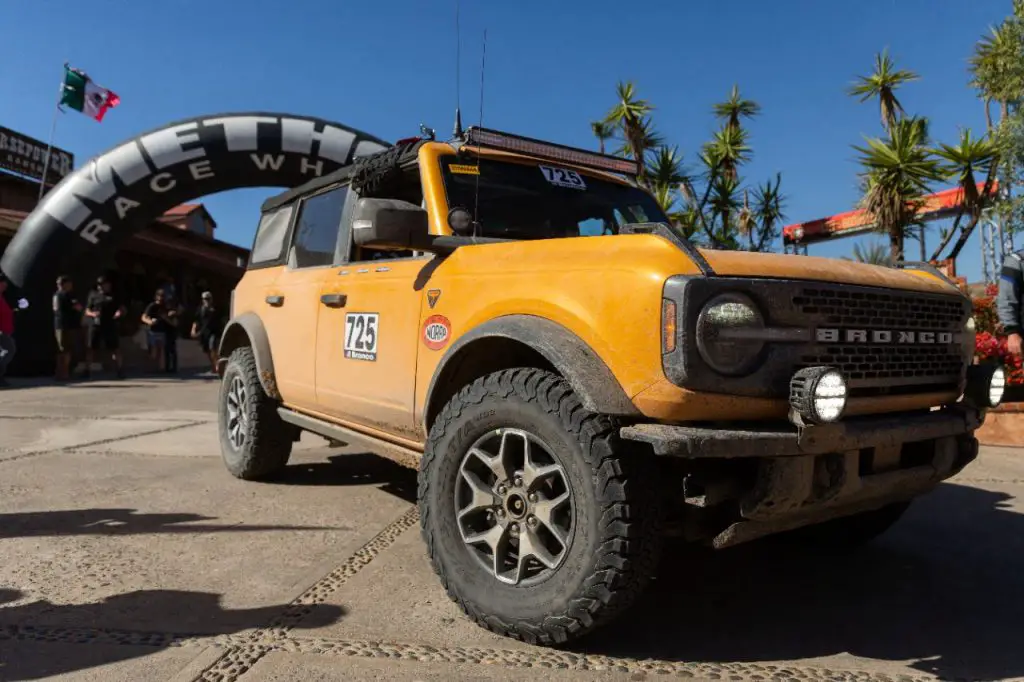 Aside from a safety roll cage, fire equipment, and specialized seats and harnesses, the 2021 Ford Bronco piloted by Ford engineers Jamie Groves and Seth Goslawski retained exactly the same mechanical bits that will be equipped on production versions of the SUV. That means their Badlands model raced through the Mexican desert with a stock Ford 2.7L EcoBoost V6, 33-inch BFGoodrich all-terrain tires, a Dana 44 Advantek M220 rear axle, and a M210 independent front suspension with Spicer Performa-Trak electronic lockers, which are also from Dana.
"Bronco has a long, successful history racing down here so we wanted to put the new one to the test as our final Built Wild Extreme Testing validation – and it exceeded our every expectation for performance across this treacherous environment," said Groves. "This race is a key final pre-launch check box for what the Bronco can do."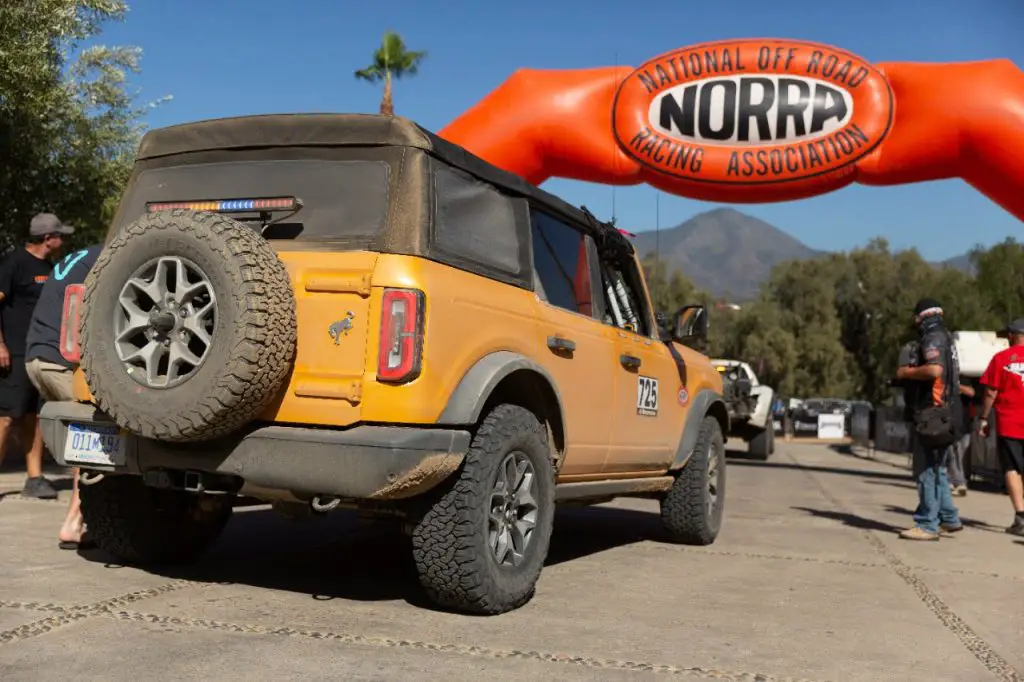 The Norra Mexican 1000 rally is a five day, 1000-mile sprint across the Baja California peninsula that began near the port city of Ensenada for the 2021 iteration of the event. The three member team earned their third-place finish on Sunday, April 25th, 2021. Brad Lovell, a three-time Norra winner and member of the 2021 Ford Bronco advisory panel, assisted the Ford engineers as a navigator and also drove the vehicle for a short stint.
"We had some stretches of hard-packed roads that were made for Bronco, topping 100 mph in some of the dry lake beds," said Groves. "Baja mode was especially helpful in this terrain. It keeps shift points at just the right rpm to keep the turbos spooled up so power is there when you need it and brakes are more aggressive to slow quickly for rough terrain."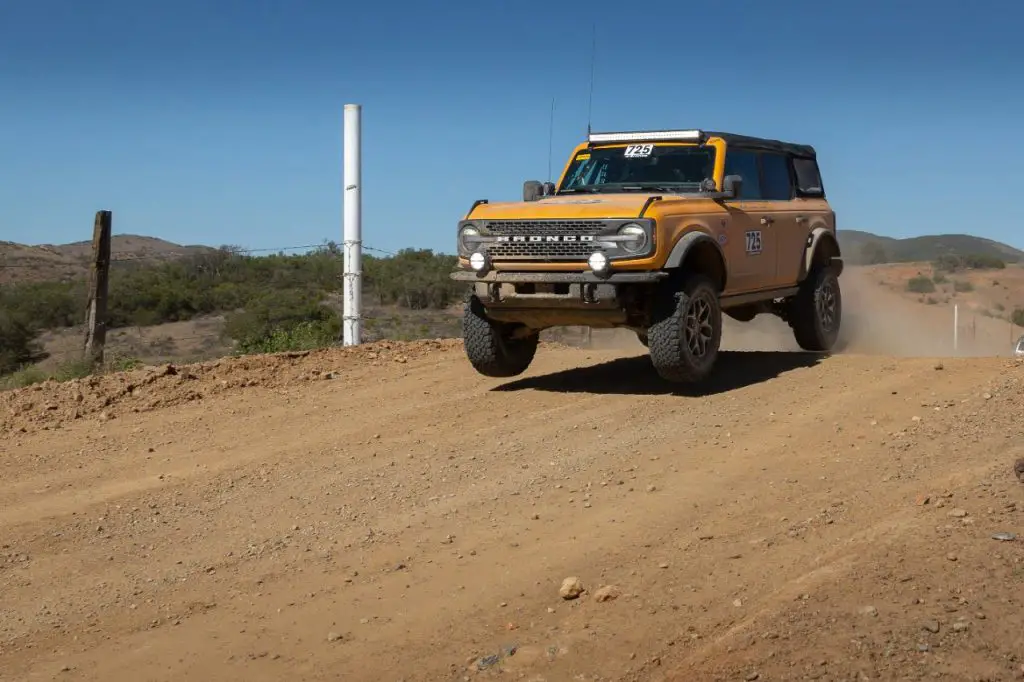 This latest victory comes some time after early examples of the 2021 Ford Bronco were spotted tooling around in Moab, Utah, and other desert locations, and should help convince future Bronco owners of the vehicle's capability. Reservations holders will be especially elated to hear of this news, as a significant portion of them opted for models similarly equipped to the one that netted the team their victory. The no-cost inclusion of Ford Off-Rodeo attendance for every Bronco buyer is icing on the cake, as it will no doubt be a valuable education tool for novice owners who have never piloted anything over rough terrain before.
Interested in the 2021 Ford Bronco? Then subscribe to Ford Authority for the latest Ford Bronco news and continuous Ford news coverage.