In stock form, the 2021 Ford Bronco Sport, when equipped with Ford's 2.0L EcoBoost I-4, produces a respectable 250 horsepower and 277 pound-feet of torque. But as is the case with any new vehicle, it was only a matter of time before aftermarket companies figured out how to squeeze additional power out of the rugged crossover, and a new Bronco Sport tune from Vivid Racing has done just that.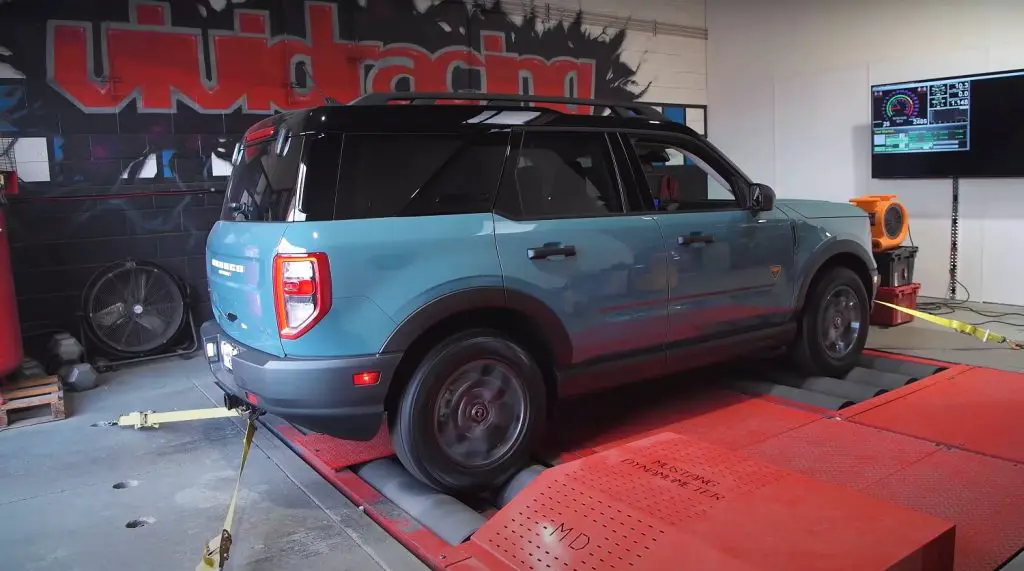 The 2.0L EcoBoost is available in First Edition and Badlands models, and in this video, we get to see one of the latter lay down some numbers on the dyno. And those numbers, as it turns out, are quite impressive – Vivid's Bronco Sport tune results in 222 horsepower at the wheels, 305 at the crank, and 300 pound-feet of torque at the wheels with 350 pound-feet at the crank.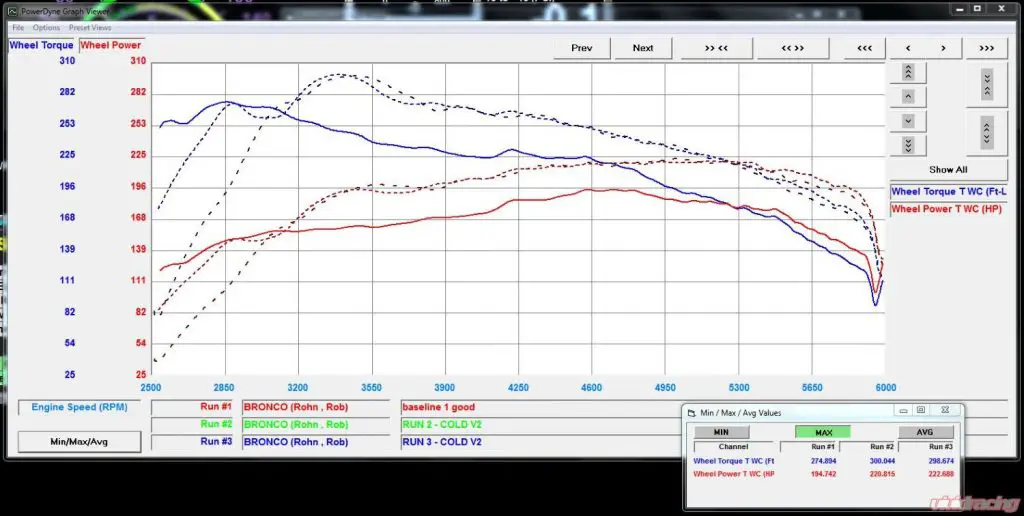 That represents gains of 36 horsepower at the wheels, 55 horsepower at the crank, 54 pound-feet of torque at the wheels, and 75 pound-feet at the crank. Looking at the dyno chart and the results of the test drive, it's clear that the tune also improves throttle response, particularly off the line, and the Bronco Sport Badlands pulls harder all the way through the mid and top end of the RPM range.
What's particularly nice about Vivid's tune is that it is done without opening or modifying the ECU board at all. It can be reverted back to stock if desired, and it can be tweaked to take advantage of the installation of additional performance parts, too. For those seeking a quick, easy, and affordable way to coax more power from their Bronco Sport, as is usually the case, it seems like a tune will give them the best bang for their buck.
We'll have more on the Bronco Sport soon, so be sure and subscribe to Ford Authority for more Bronco Sport news and continuous Ford news coverage.