The 2021 Ford F-150 first reached dealerships several months ago, and while examples of the all-new pickup are still in short supply, there are no doubt many previous generation owners looking to upgrade to Ford's latest and greatest light-duty truck. With that in mind, we recently had the opportunity to compare how both models look at night when their signature lighting is activated, and what we found was quite interesting.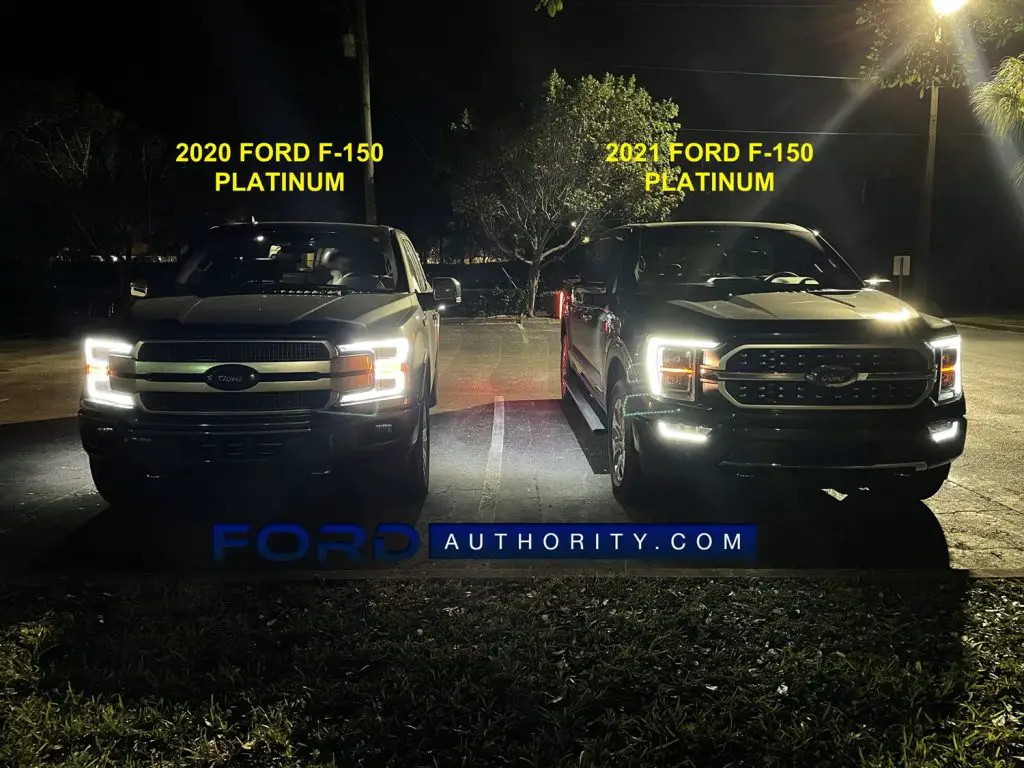 Taken at night, this picture neatly demonstrates what owners of the 2021 Ford F-150 Platinum and its 2020 equivalent encounter when hitting the unlock button of their respective key fobs. On the previous generation model, the LED lighting snaked around the headlamps while the fog lights remained inactive. That's not the case for the current generation truck, which only features the signature lighting on two sides of each front headlamp assembly. However, the 2021 does enlist the fog lights for lighting duty, a move that ends up accentuating the whole package quite nicely.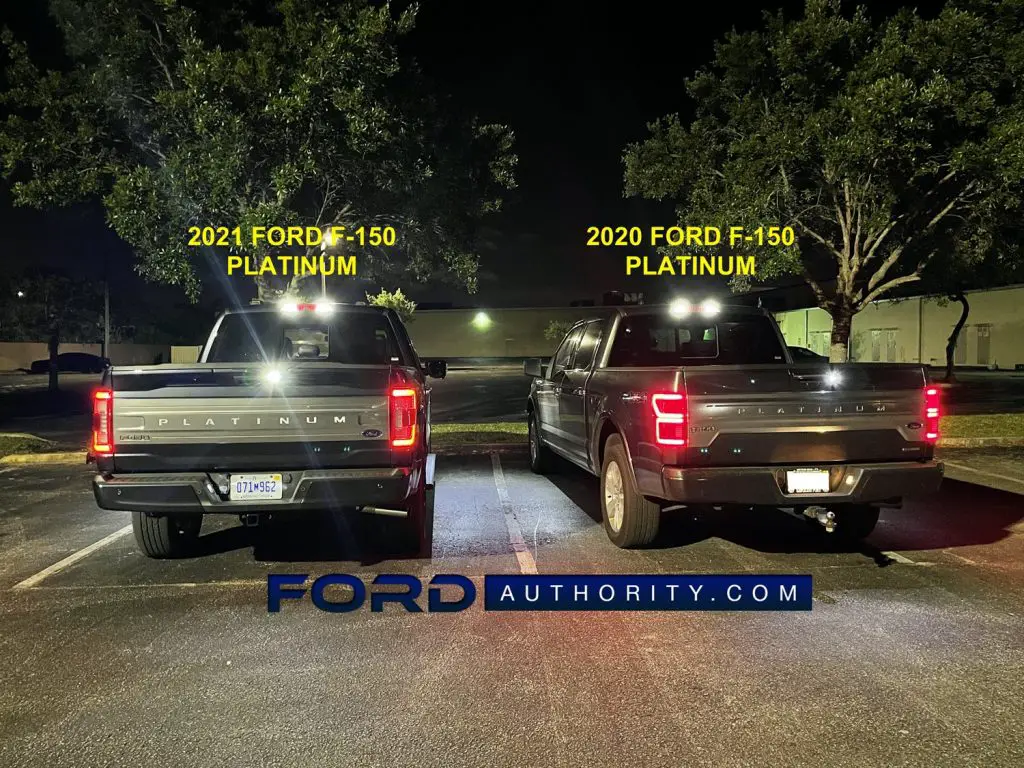 Out back, Ford kept things consistent on both the 2021 Ford F-150 and its predecessor, as both models mirror the setups featured up front. The older model boats a more complex design that features a relatively bright LED setup in the middle of each rear assembly, while the new truck sports a much more austere aesthetic.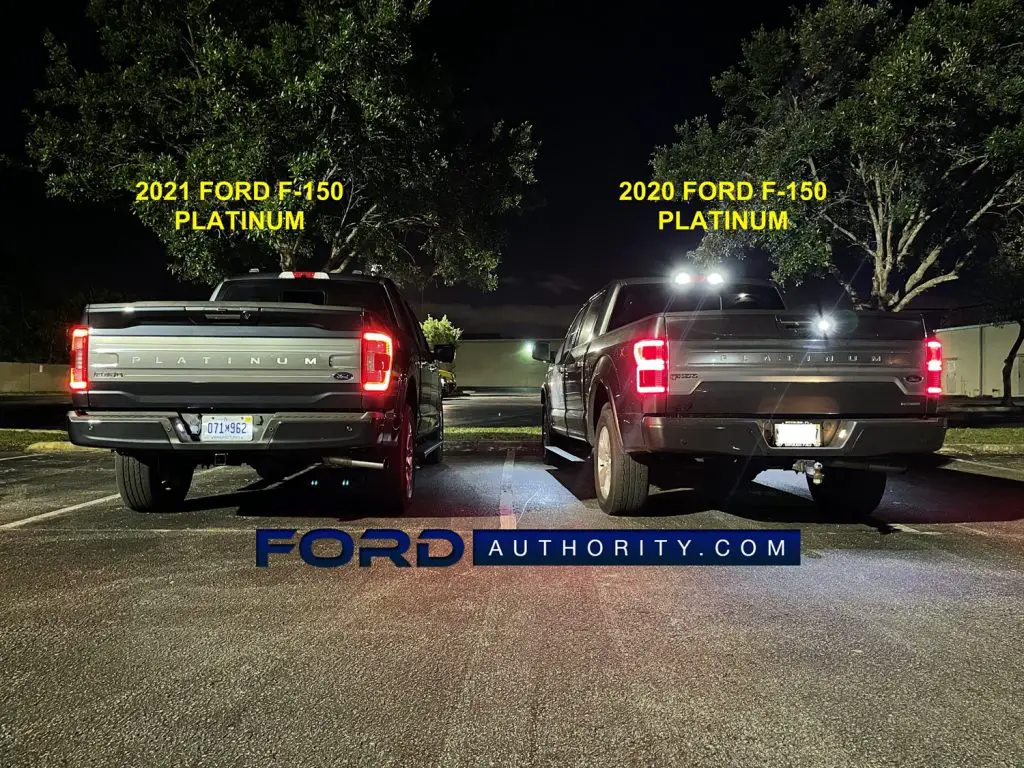 Aside from the lighting, we can also see that the 2021 F-150 "Platinum" lettering on the rear tailgate sticks out a bit more, as it appears Ford decided to use a larger font to better highlight the trim level. The designers also gave the lettering its own cut-out from the rest of the tailgate in the form of a raised section around the letters, which helps make it stand out a bit more. There does seem to be at least one piece of connected DNA between both trucks however, as the Blue Oval badges look identical to one another, while also residing in the same location.
We'll have more cool comparisons like this soon, so subscribe to Ford Authority for more Ford F-150 news and continuous Ford news coverage.