One of the benefits most electric vehicles present is the addition of some extra cargo space in places where it just isn't possible in ICE-powered vehicles, like under the hood and where a gas tank might normally reside. However, the 2022 Ford E-Transit is one of a few EVs that will not come with a "frunk," or front trunk, and the spare tire location will be a bit different from its ICE counterpart as well.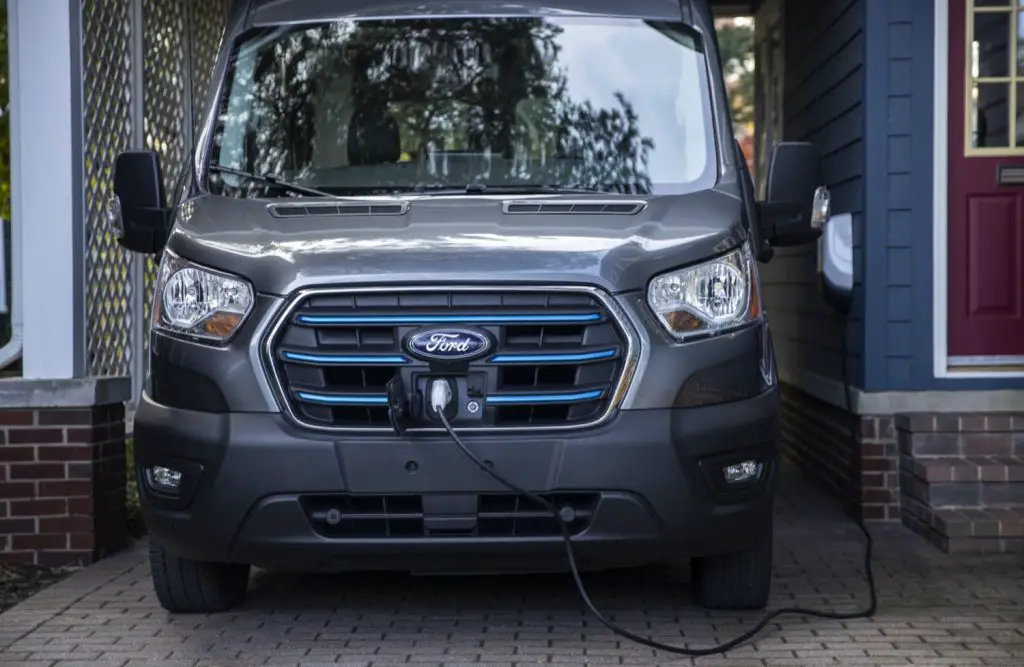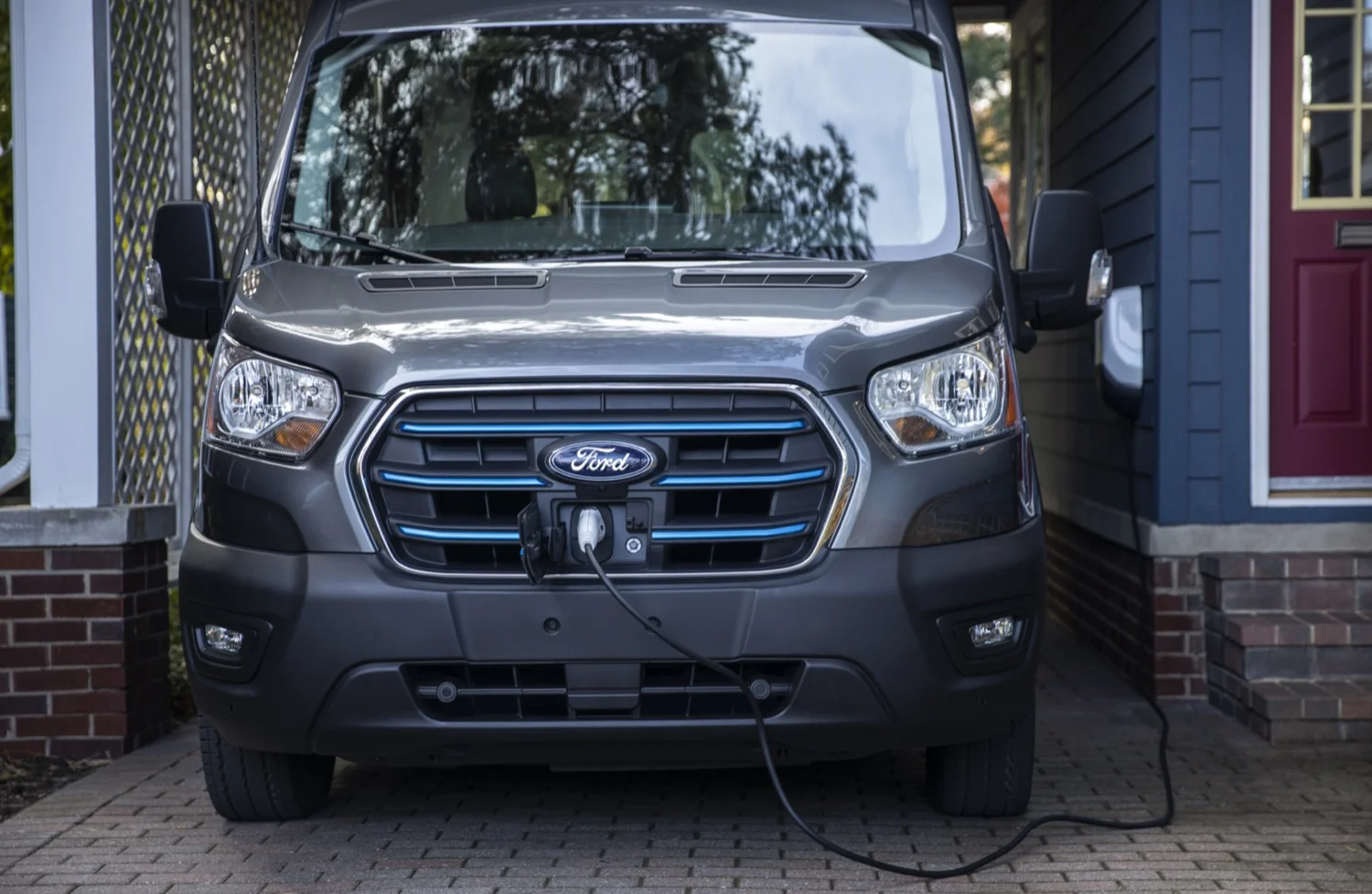 This info comes directly from Ford, which showed off the E-Transit's spare tire location in a presentation. Instead of being mounted behind the rear wheels, it's located near the front. This is presumably because the E-Transit's battery pack is mounted beneath the cargo area, and takes up the space where the spare would normally be located.
The fact that the 2022 Ford E-Transit doesn't have a frunk is somewhat surprising, but considering the fact that it has a massive rear cargo area primarily used by commercial customers to haul things, Ford likely figured that it wasn't entirely necessary.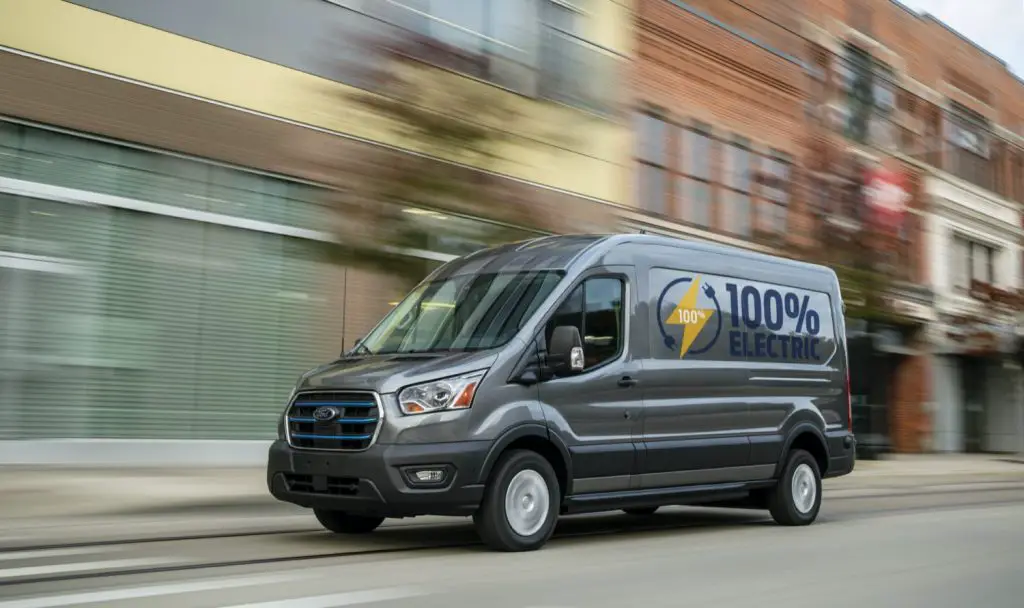 In addition to these differences, the E-Transit will differ slightly from ICE-powered Ford Transit models in other ways as well. As we reported yesterday, the electric version of the popular van will weigh around 600 pounds more than 3.5L V6-equipped models, thanks in part to its 67 kWh battery pack, as well as the addition of a heavy-duty semi-trailing arm suspension system.
The E-Transit will be available in a choice of three roof heights and three body lengths, as well as in cargo, cutaway, and chassis cab versions. Ford is targeting a maximum payload of 3,800 pounds and up to 4,290 pounds for cutaway versions, with an electric motor delivering a targeted 266 horsepower (198 kilowatts) and 317 pound-feet of torque across all configurations.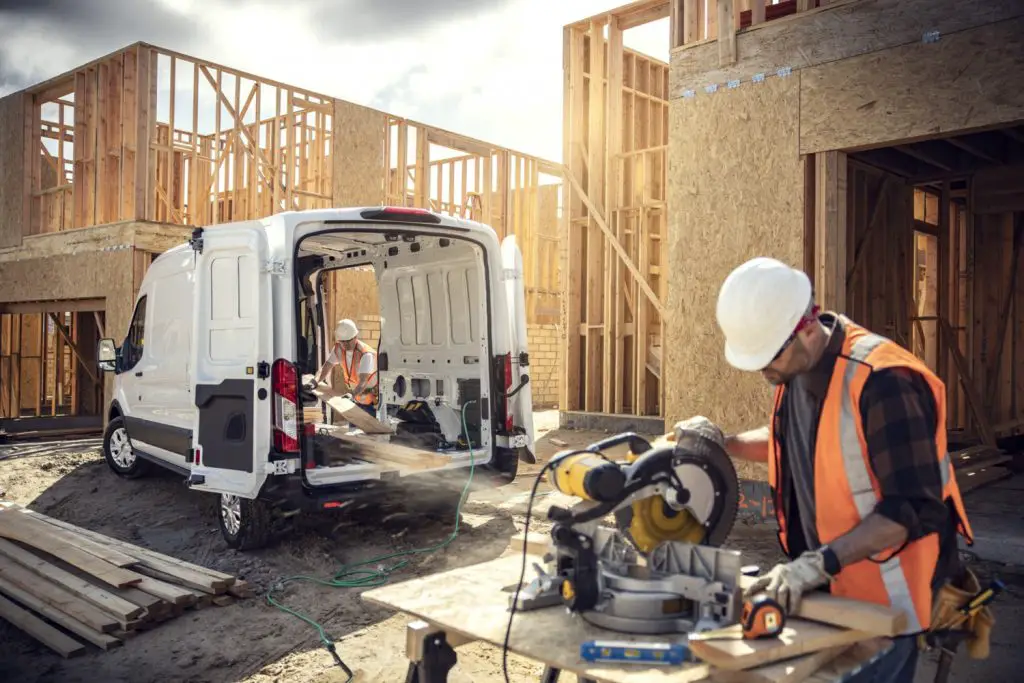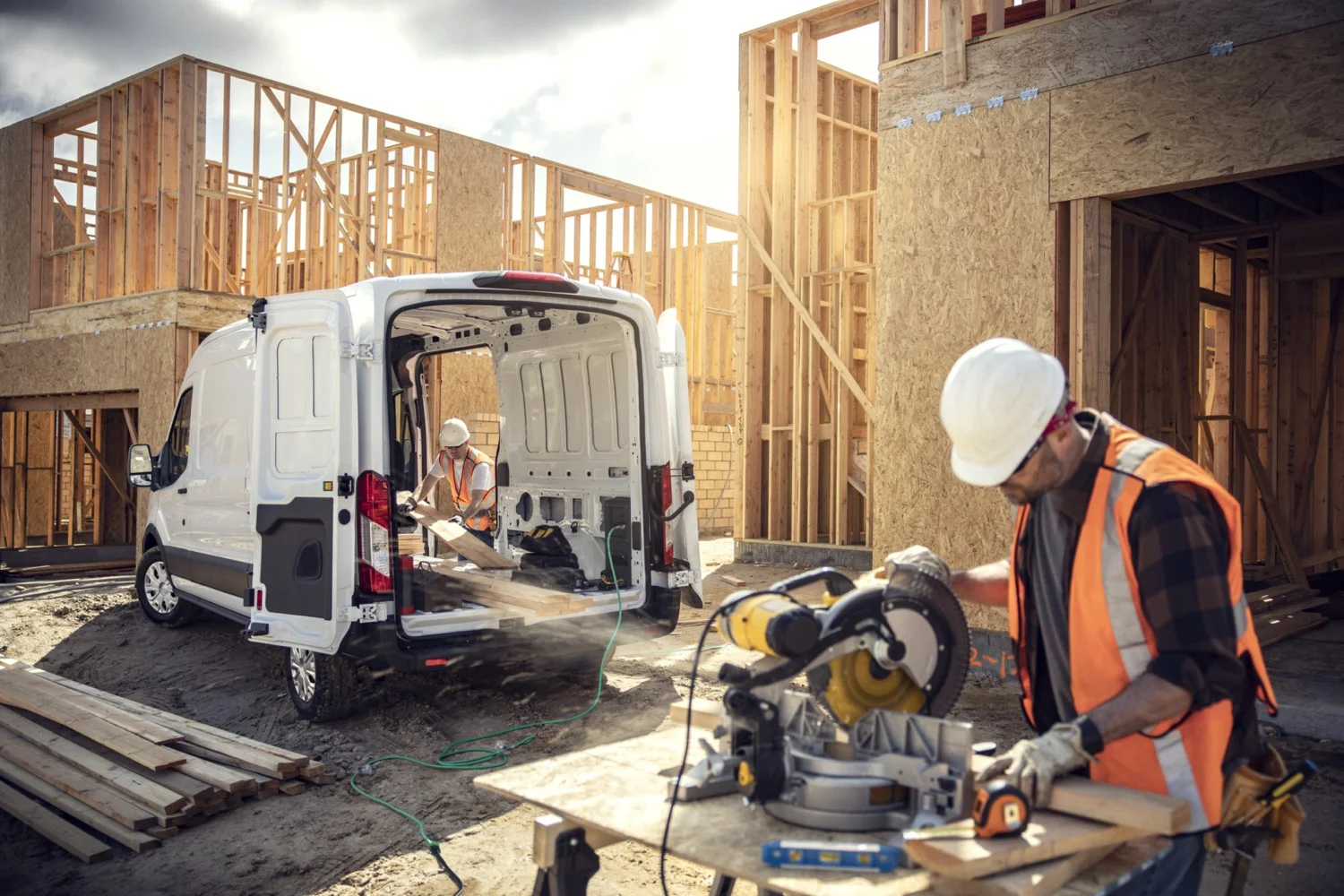 The all-electric Transit will deliver an estimated range of 126 miles in the low-roof cargo van variant and features both AC and DC fast charging with a mobile charger that can plug into both 120-volt and 240-volt outlets. Additionally, an optional Ford Connected Charge Station can fully charge the E-Transit in eight hours.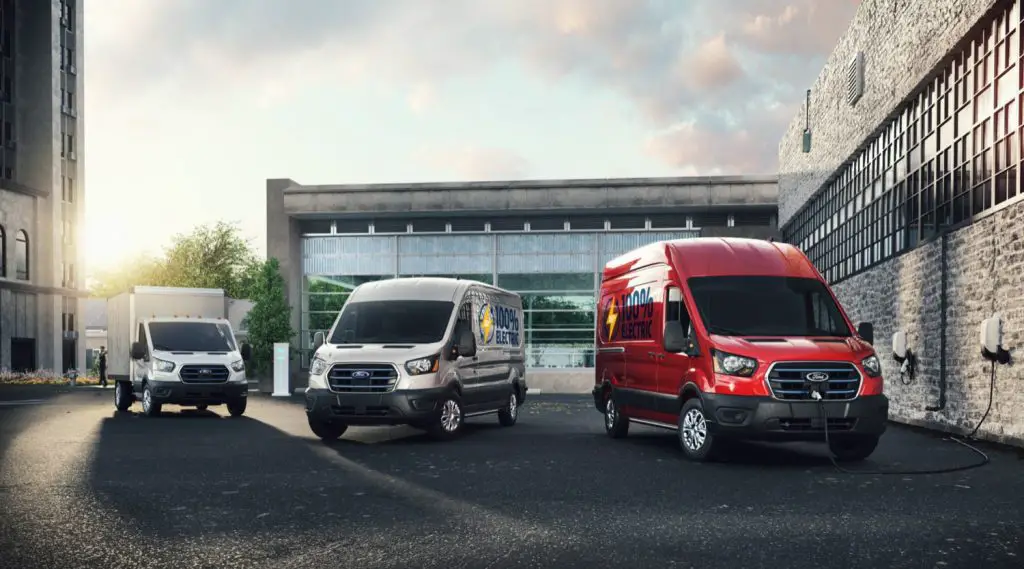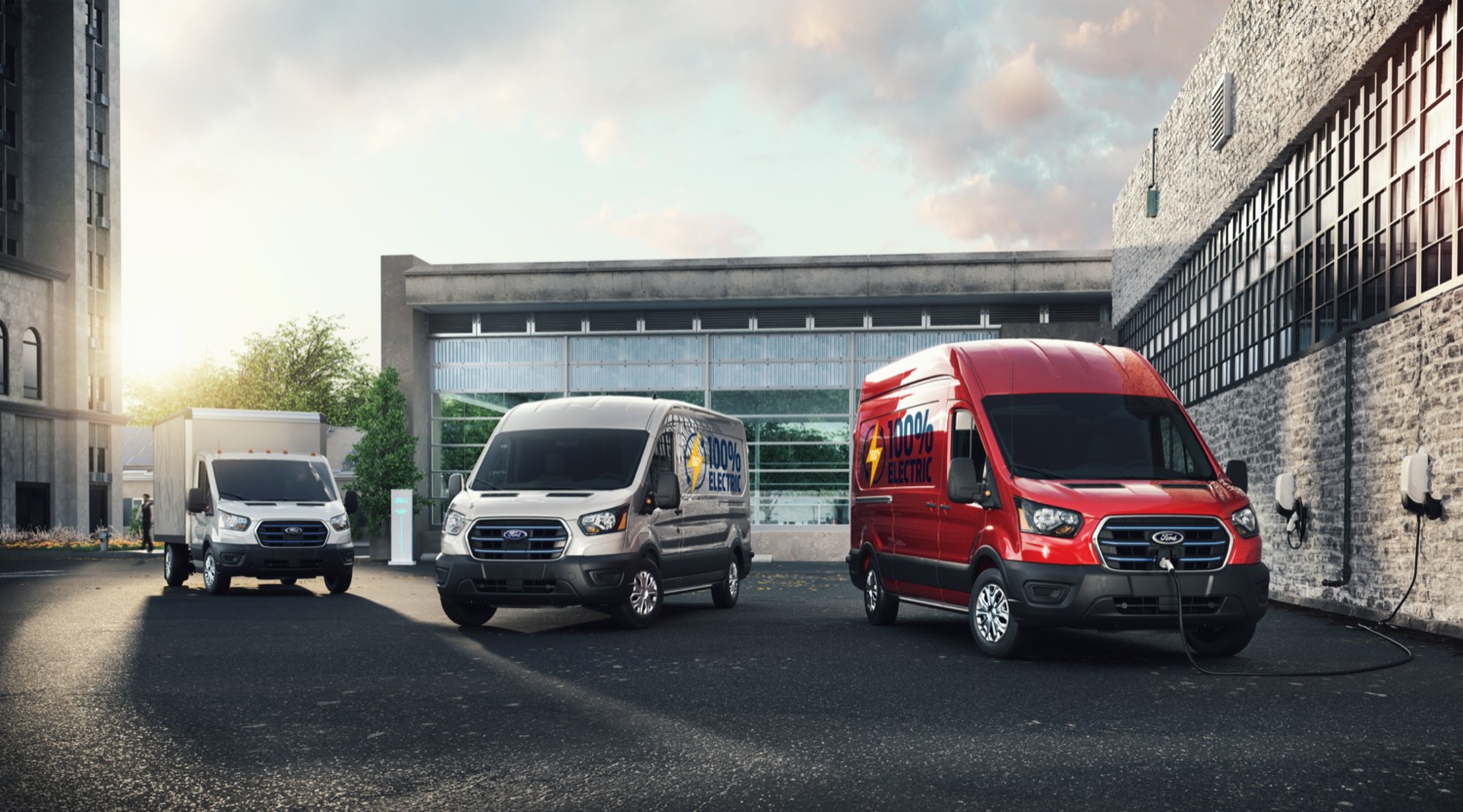 The 2022 E-Transit has a starting MSRP under $45,000 for U.S. fleet customers and comes with an eight-year, 100,000-mile electric vehicle component warranty. It will be produced at the Ford Kansas City Assembly Plant and is scheduled to launch in late 2021.
We'll have more on the E-Transit soon, so be sure and subscribe to Ford Authority for the latest Ford Transit news and ongoing Ford news coverage.