In a surprise announcement broadcast to all Fortnite players between the hours of 2AM to 3AM EST on the morning of April 1st, 2021, Ford revealed the 2022 Ford F-150 convertible, set to arrive in U.S. dealerships this Christmas. The company expects the drop-top pickup to revolutionize the segment when it launches later this year, as truck shoppers have been unable to purchase a light-duty full-size convertible until now.
"By 2022, Ford customers will have the ability to pick up one of the most versatile trucks in Blue Oval history," said Ford CEO Tim Barley. "We are supremely confident that 2022 Ford F-150 convertible owners will be dropping the top frequently, be it on the coldest December night or the hottest August afternoon."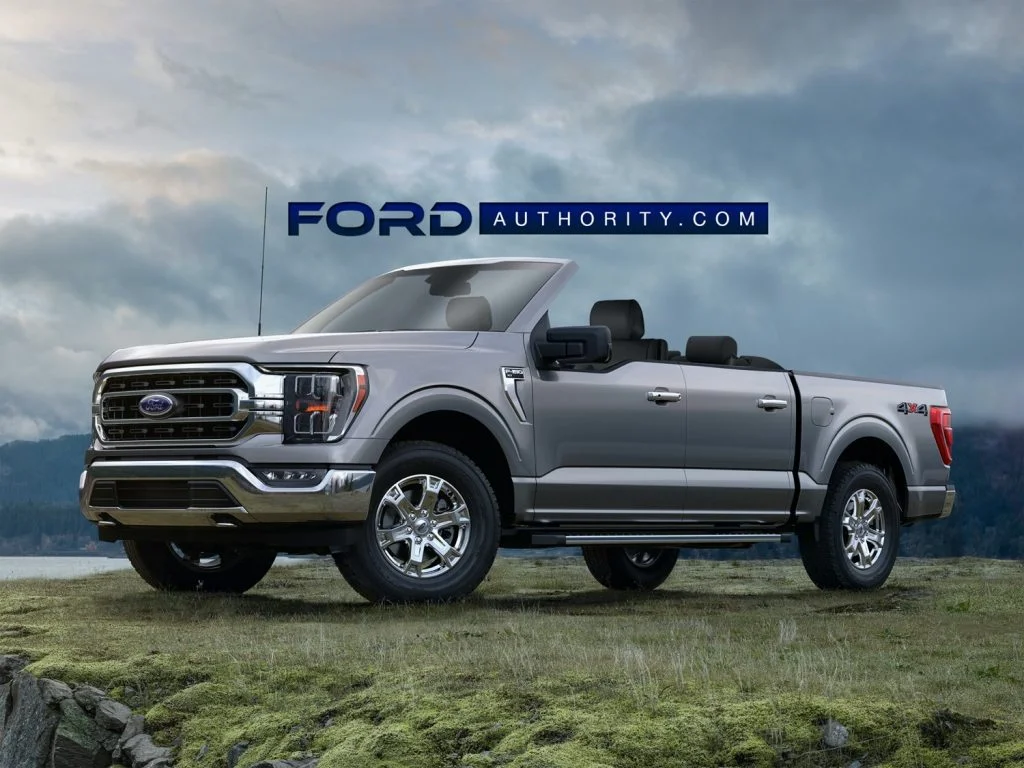 Ford has outfitted the 2022 Ford F-150 convertible with a number of structural modifications that allow it to retain its impressive towing and payload capability even when compared to its fixed-roof counterparts. Those enhancements include reinforced door sills, thicker frame rails, full-length cross bars, and new structural panels in high-flex areas. When all is said and done, the open-top truck boasts a 10,500 pound tow rating and a 2,000 pound payload rating when equipped with the Ford 3.5L EcoBoost V6.
Ford is offering the convertible in SuperCab and SuperCrew configurations on XLT, King Ranch, and Platinum trims, paired solely with four-wheel drive and the 5.5-foot box. The company expects most buyers to opt for the SuperCrew configuration.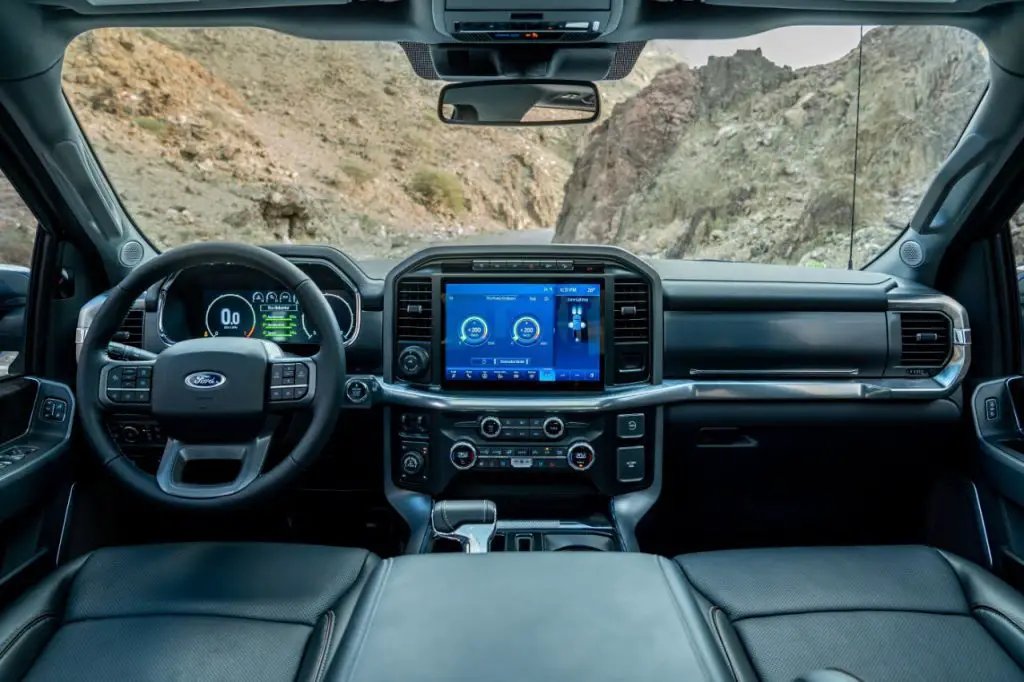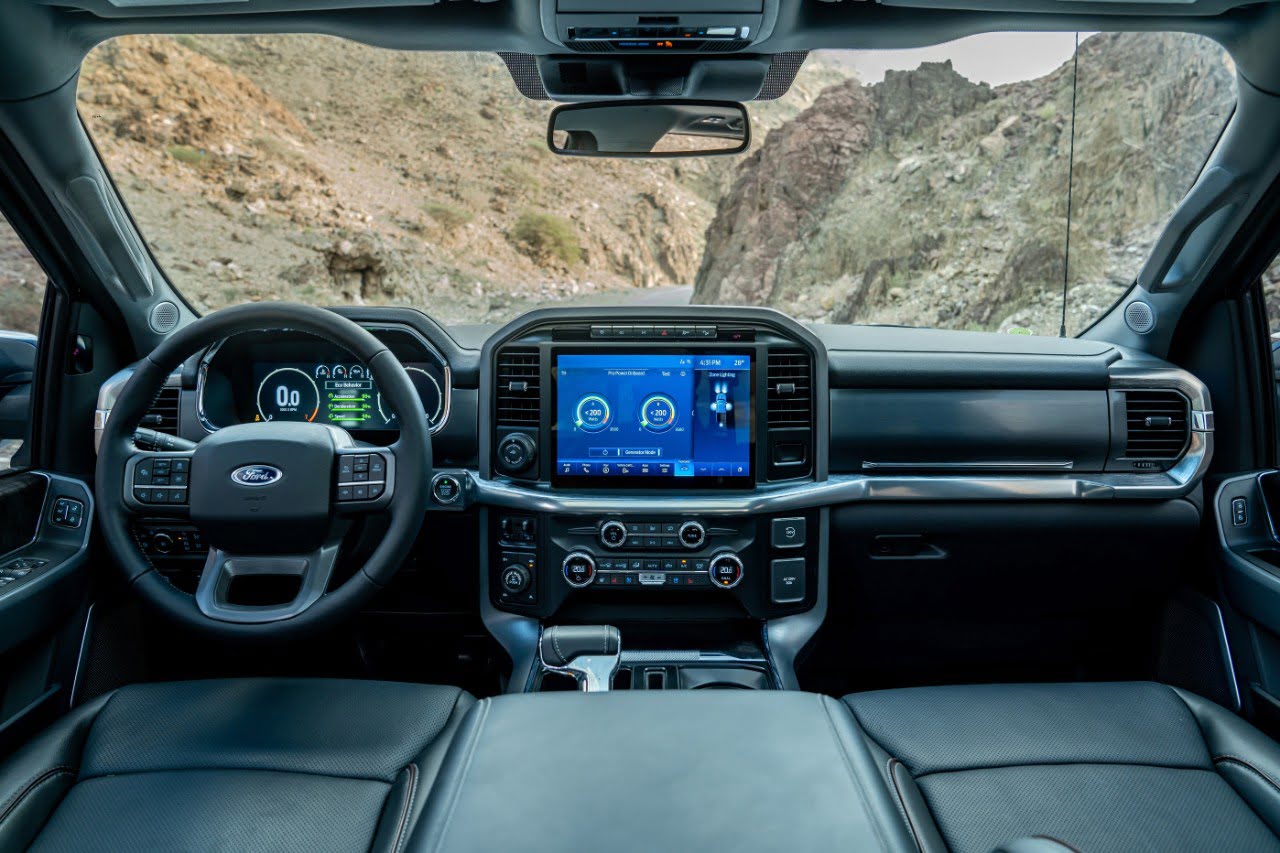 Inside, 2022 Ford F-150 convertible buyers will find standard water-resistant ActiveX seating, flanked by a 12-inch Sync 4 equipped touchscreen that enables them to open or close the optional soft-top with simple voice commands. The entire process for power-folding soft-top models is completely automated, and can be activated at speeds of up to 15 miles per hour.
In fact, Ford also revealed for the first time that the 2021 Ford Bronco modular hard top production delay was entirely due to the production ramp up of the equivalent top for the F-150 convertible. "We figured future Bronco owners deserved a better explanation as to why they would not get their painted hard tops in time, and this is the reason," said Spike Ravine, product communications manager of Ford North Dakota, while patting the top of a nearby F-150 convertible. "Obviously, they'll be totally cool with this news, and we expect some of them to even ditch their Bronco reservations for one of these babies without hesitation."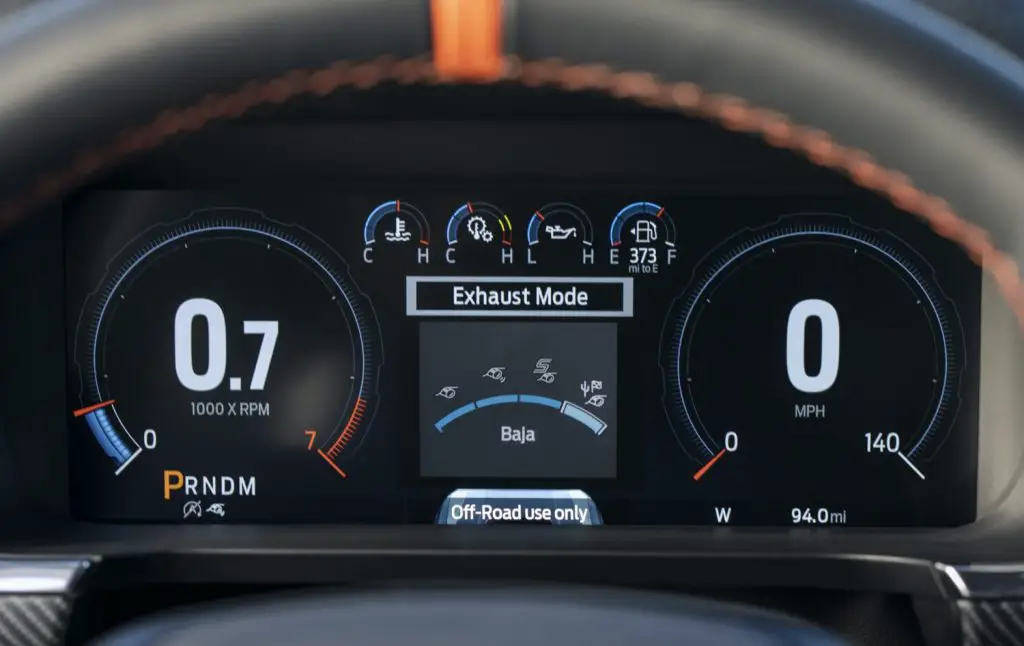 Ford is currently taking $3,000 non-refundable deposits for the 2022 Ford F-150, and expects pricing to start at around $80,000 for entry level XLT SuperCab models. The optional automatic power-folding soft-top is a $25,000 option.
"Our all-new F-150 convertible arrives at a time when demand for vehicles with removable tops is at an all-time high," said Bim Jaumick, Enterprise Product Line Manager. "By catering to open top enthusiasts and truck buyers simultaneously, we expect it to become the top-selling vehicle in the Northeast by 2024 at the latest, as that region has been starved of a four-wheel drive convertible that can be operated in sub-zero temperatures for quite some time," he added. "Frankly, I have no idea how we can ever top this…pun intended."
The new F-150 convertible represents one piece of our 2021 April Fools' Day content, and will never see the light of day in any form whatsoever. That might not be the last prank we introduce today, so subscribe to Ford Authority for more Ford F-150 news and continuous Ford news coverage.