We've long pined for the Ford Puma ST to be sold in North America and even pondered how it would slot neatly into the automaker's lineup. Turns out, we aren't the only ones who feel this way either, as Ford CEO Jim Farley has also publically expressed his desire to see the performance crossover come to North America. And it has, or at least one has – which we spotted in Dearborn. Regardless, those looking for something similar will soon be able to get it in the newly-revealed 2022 Hyundai Kona N, which will be sold in North America and Europe.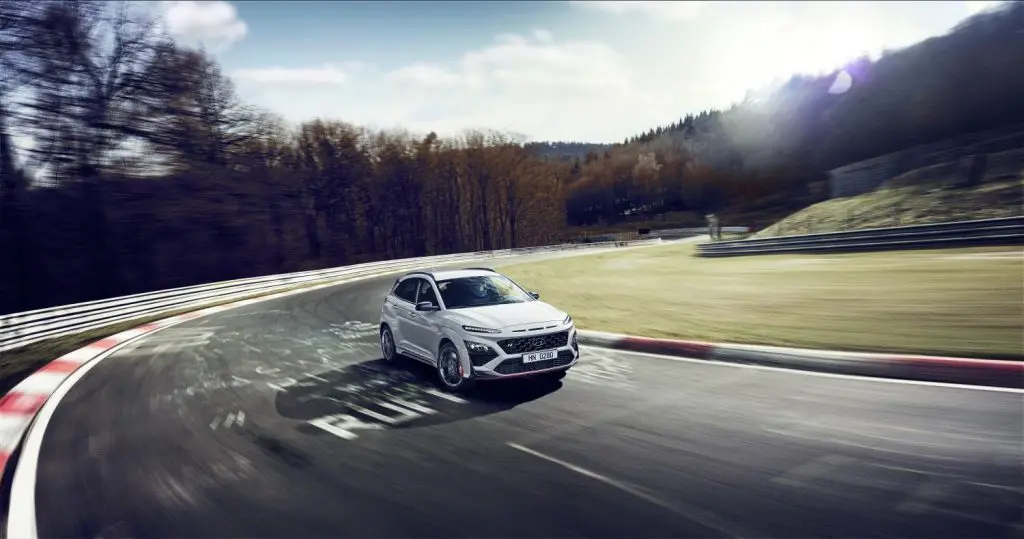 Like the Puma ST, the Hyundai Kona N captures the soul of a hot hatch in crossover form with many of the same components as the Veloster N, save for the presence of a manual transmission. That means the Kona N is equipped with Hyundai's 2.0L turbocharged four-cylinder engine that's rated to produce 276 horsepower, which it sends to the front wheels via an 8-speed dual-clutch transmission and an electronically controlled limited-slip differential.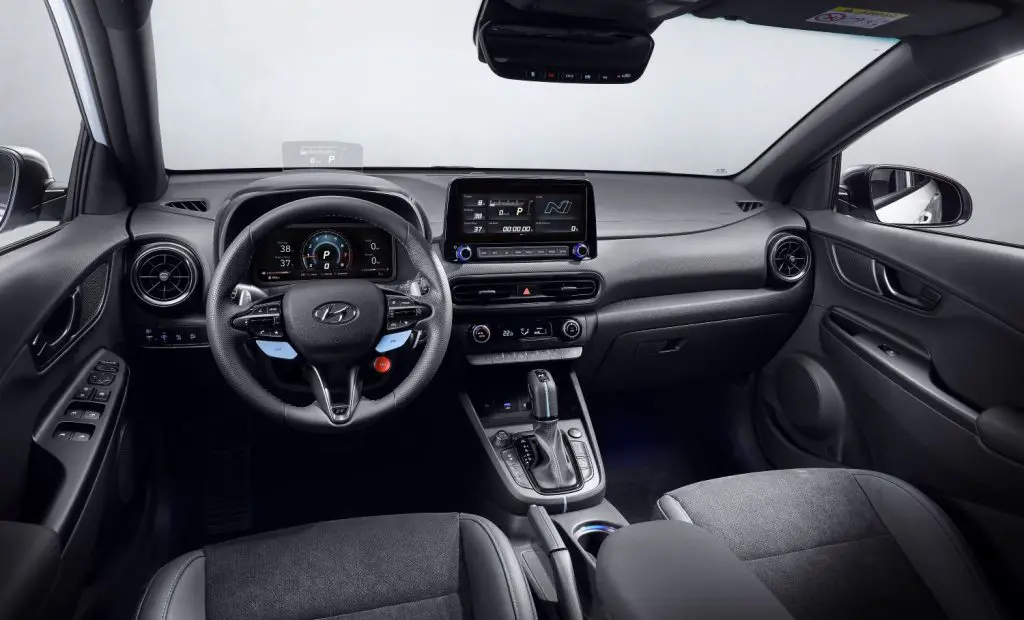 Interestingly, the Kona N also comes equipped with a red button on the steering wheel, which activates N Grin Shift mode. This gives the crossover an extra 10 horsepower, but only for 20 seconds. That's good enough to propel the Kona N from 0-62 miles per hour in 5.5 seconds and help it reach a top speed of 150 miles per hour.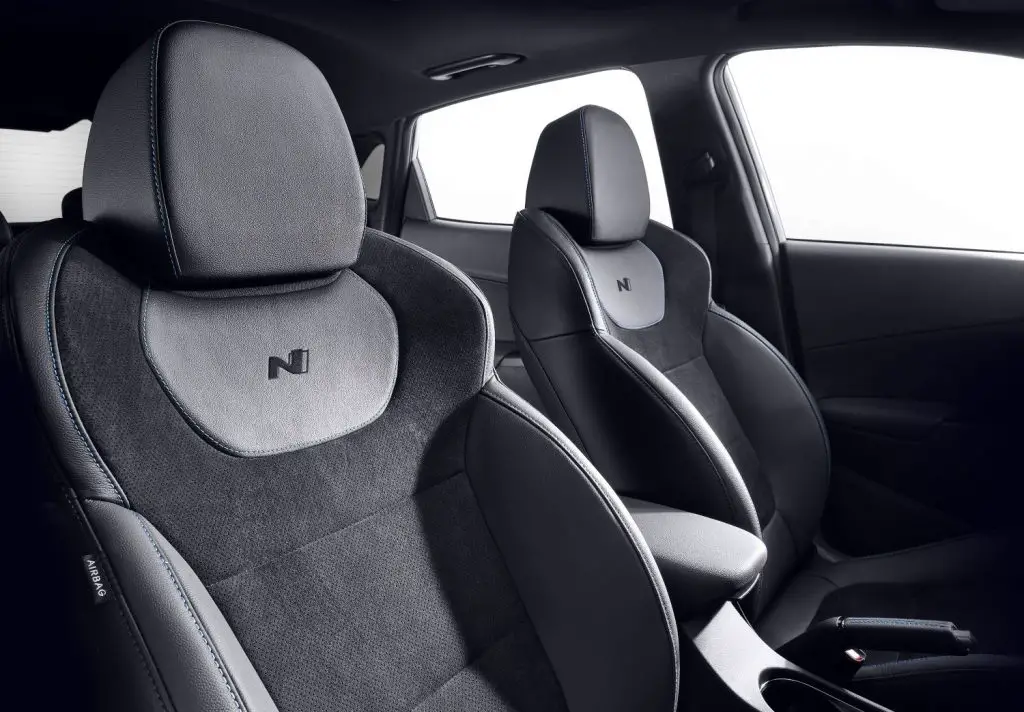 The N model also takes the base Kona and adds grille vents, some aerodynamic body bits, red accents, a dual-tip exhaust with variable modes, launch control, 19-inch wheels wrapped with Pirelli P Zero tires, and unique exterior colors. Inside, drivers can use N mode to pull up performance gauges, track maps, and lap times, while N buttons on the steering wheel can be used to start the lap timer or toggle between driving modes.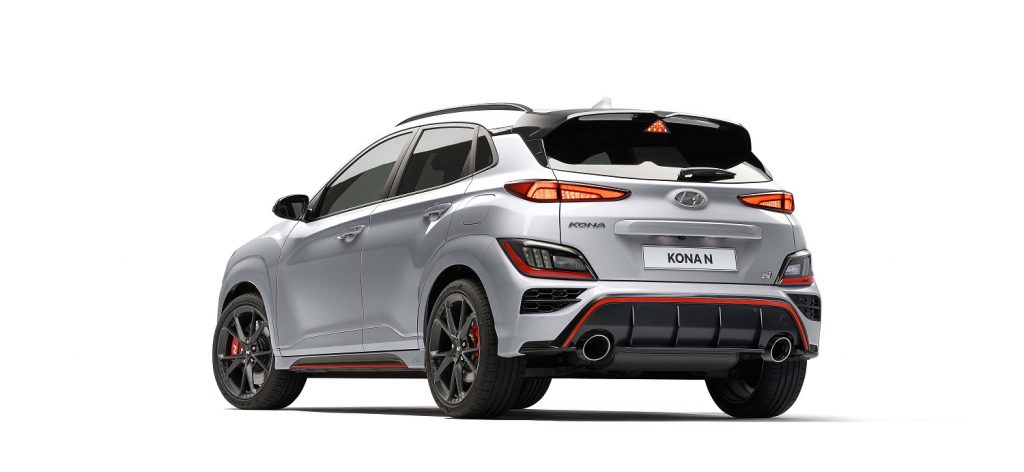 The 2022 Hyundai Kona N will launch in the U.S. and other parts of the globe later this year.
We'll have more on all of Ford and Lincoln's competition soon, so be sure and subscribe to Ford Authority for ongoing Ford news coverage.