Just last week, we reported that Ford was considering a new, high-performance Ford F-150 street truck in the vein of the long-departed SVT Lightning. Now, at the very least, it doesn't look like that model will resurrect the Lightning name, because it's been reserved for something else – the 2023 Ford F-150 Electric pickup.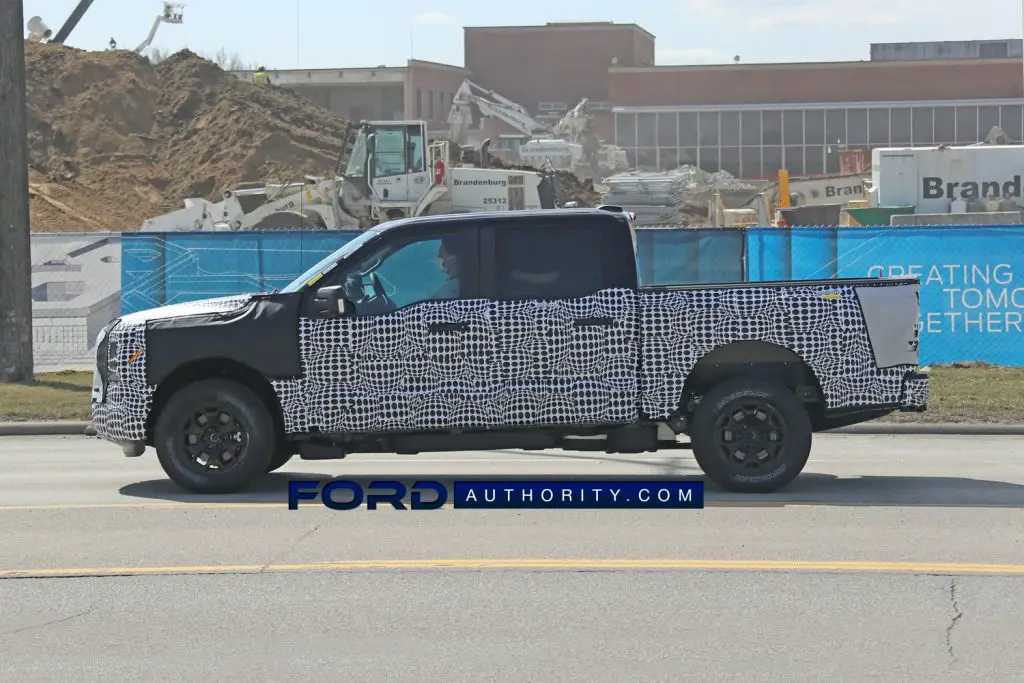 We've been waiting some time to learn what the 2023 Ford F-150 Electric pickup would officially be called, and now we know. Car & Driver learned that the Blue Oval's first-ever all-electric F-150 will indeed be called the Lightning thanks to an official Ford document it received from a source, which means that the F-150 Lightning will join the Ford Mustang Mach-E as BEVs bearing beloved nameplates.
Most Ford fans are well-versed on the F-150 Lightning, which lasted two generations – 1993-1995 and 1999-2004. These regular cab, two-wheel-drive pickups were originally powered by Ford's 351 Windsor V8, and later, its supercharged 5.4L Triton V8. The SVT Lightning certainly wasn't the first performance pickup, but it is one of the most highly regarded.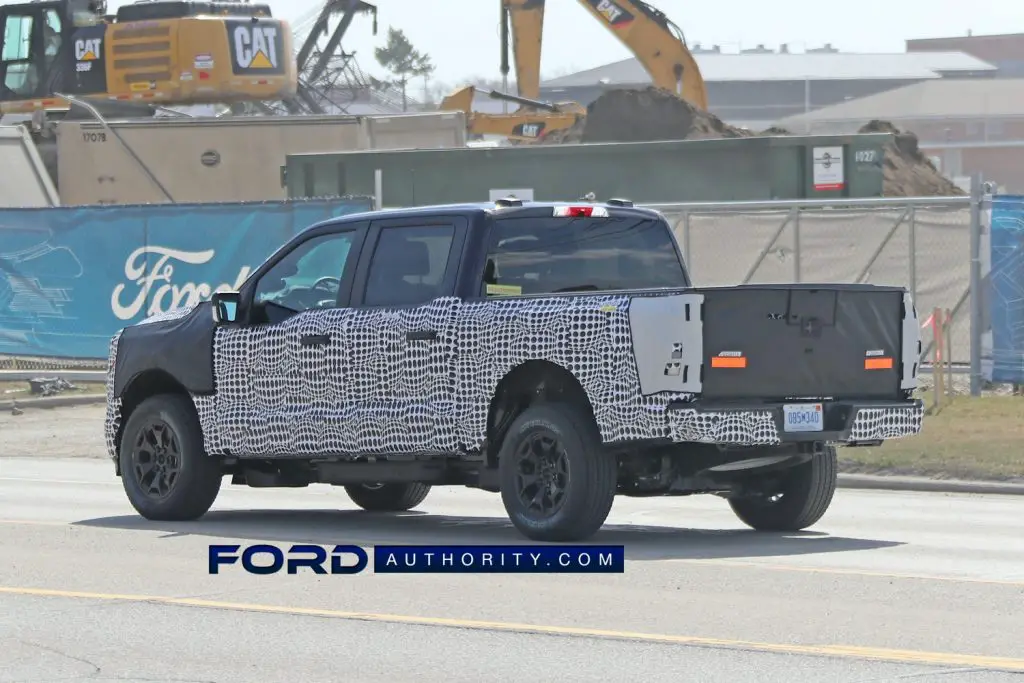 Since the Lightning's demise all those years ago, fans of the pickup have been clamoring for a return. A handful of Ford dealers have obliged by building their own Lightning-inspired F-150s, but it looks like the future of the moniker will center around electric performance.
To date, we've spied the F-150 Electric, er, Lightning on more than one occasion – once wearing some aerodynamic wheels and street tires, and later, one with more traditional wheels and off-road-focused rubber. Both prototypes were equipped with a large electric motor present on the rear axle ahead of the spare tire and an independent coil spring rear suspension. We also recently got a good look at the truck's large infotainment screen.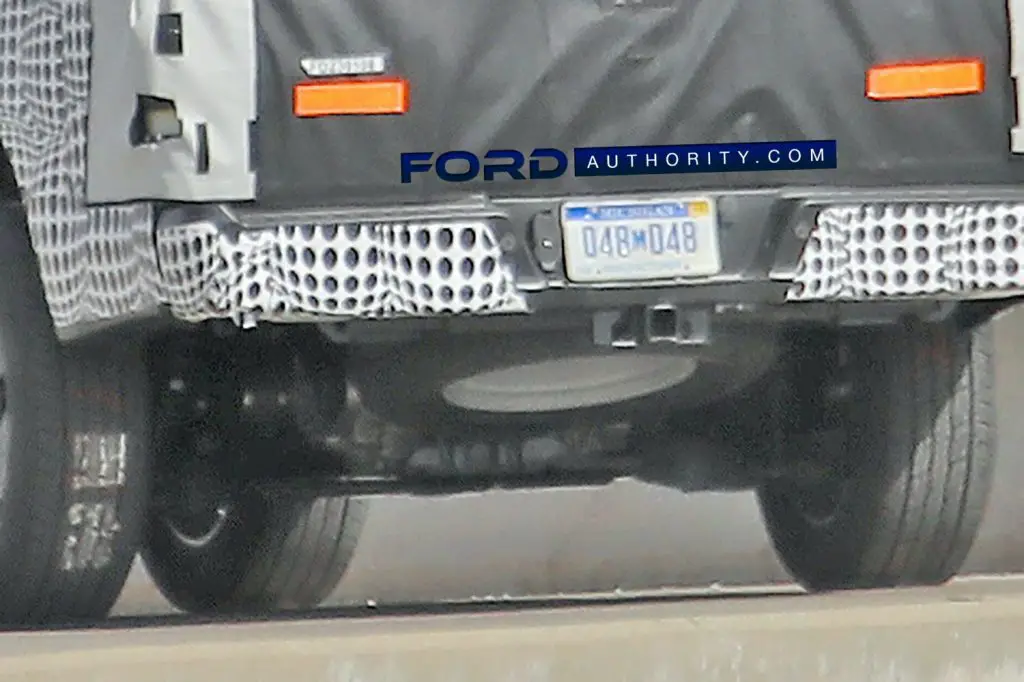 As we've previously reported, the 2023 Ford F-150 Lightning will feature some unique design details, including its front fenders, frunk, and various other sheet metal components, as well as unique lighting, particularly in the front end, as we can see in Ford's previous teaser of the pickup. Regardless, the electric F-150 will still look very much like an F-150. That much is clear from the prototypes we've seen so far, which bear a shape and design that's unmistakeably 14th gen F-150.
Over the last few months, we've learned several key details about Ford's first-ever all-electric F-150, including the fact that it will utilize its own unique battery chemistry. Ford says that the F-150 Lightning will be more powerful than any F-150 available today and provide commercial and personal customers with the lowest expected lifetime total cost of operation among all Ford F-Series trucks.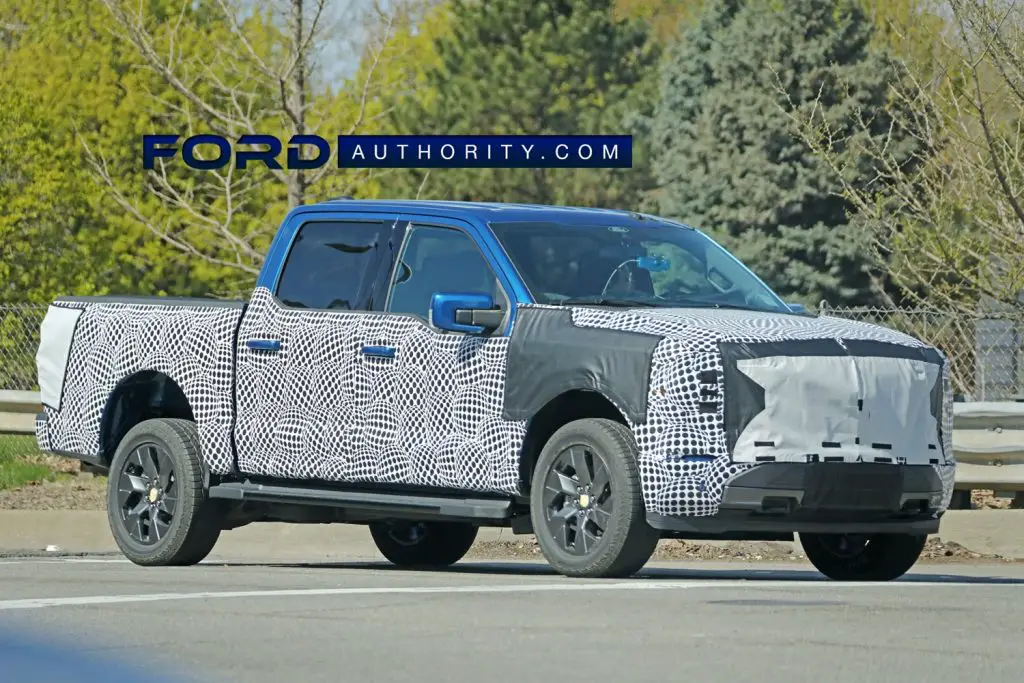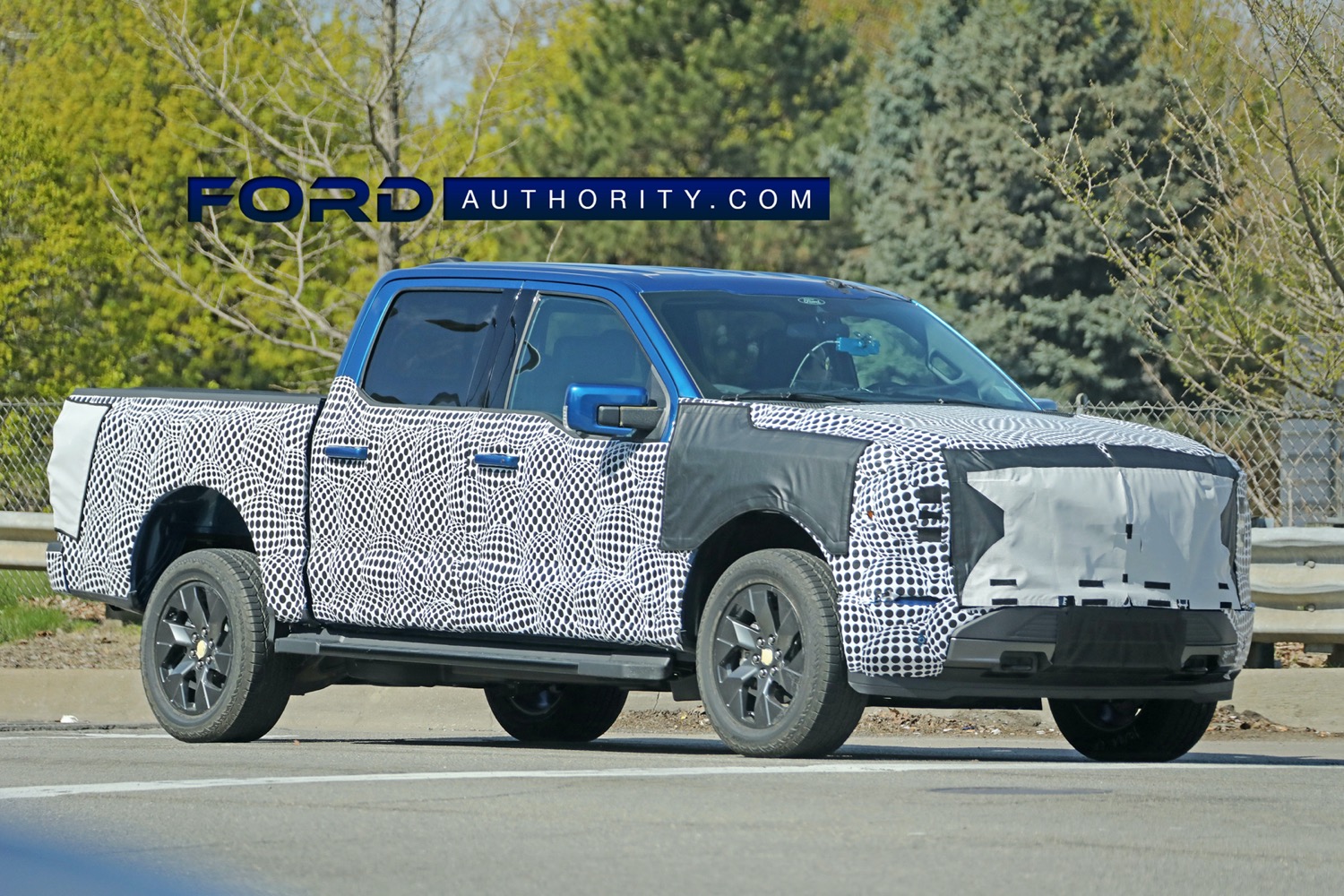 The 2023 Ford F-150 Lightning will be built at the brand new Ford Rouge Electric Vehicle Center, currently under construction in Michigan, and is scheduled to enter production in mid-2022. However, the body and paintwork will still be completed alongside ICE-powered F-150 models at the Ford Dearborn Truck Plant.
We'll have much more on the 2023 F-150 Lightning very soon, so be sure and subscribe to Ford Authority for the latest Ford F-Series news, Ford F-150 news, F-150 Lightning news, and continuous Ford news coverage.