Last October, General Motors brought back the Hummer nameplate when it revealed the 2022 GMC Hummer EV, a large, off-road-focused, all-electric pickup with some pretty nifty tech. The fact that a GMC Hummer EV SUV would join the pickup shortly thereafter has been the world's worst kept secrets for months, and now, the automaker has unveiled the truck's more practical twin as well.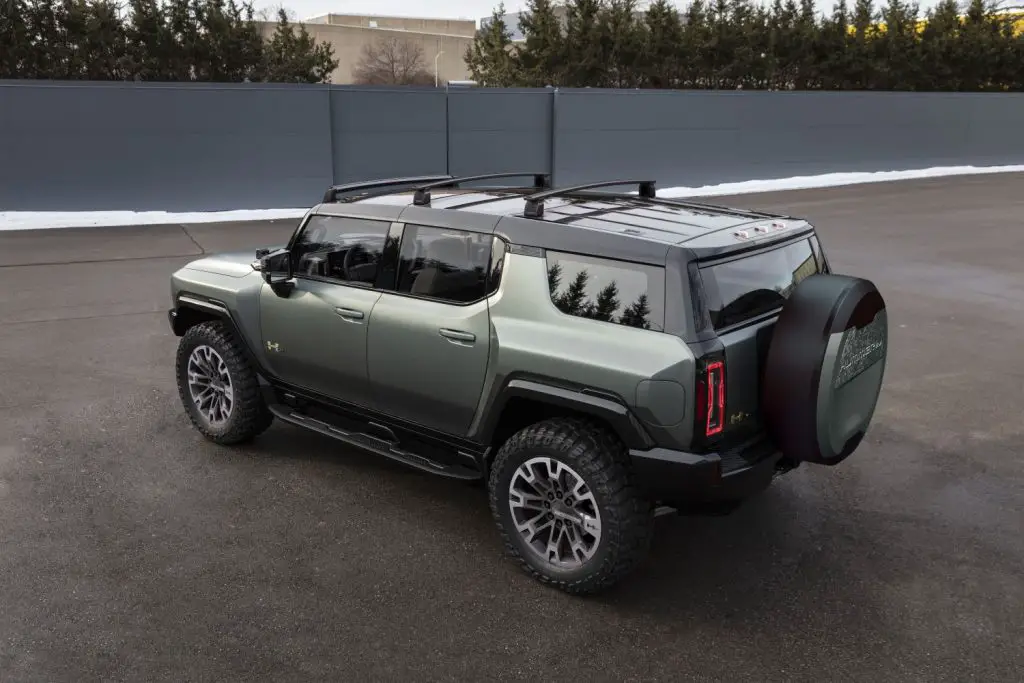 The 2024 GMC Hummer EV SUV won't go on sale until the first quarter of 2023, which is quite a bit later than the Hummer EV, which is scheduled to launch this fall. Like the pickup, the first run of SUVs will consist of the already sold-out Edition 1 models, which are fully-loaded examples with just one color option – Moonshot Green Matte in the case of the SUV.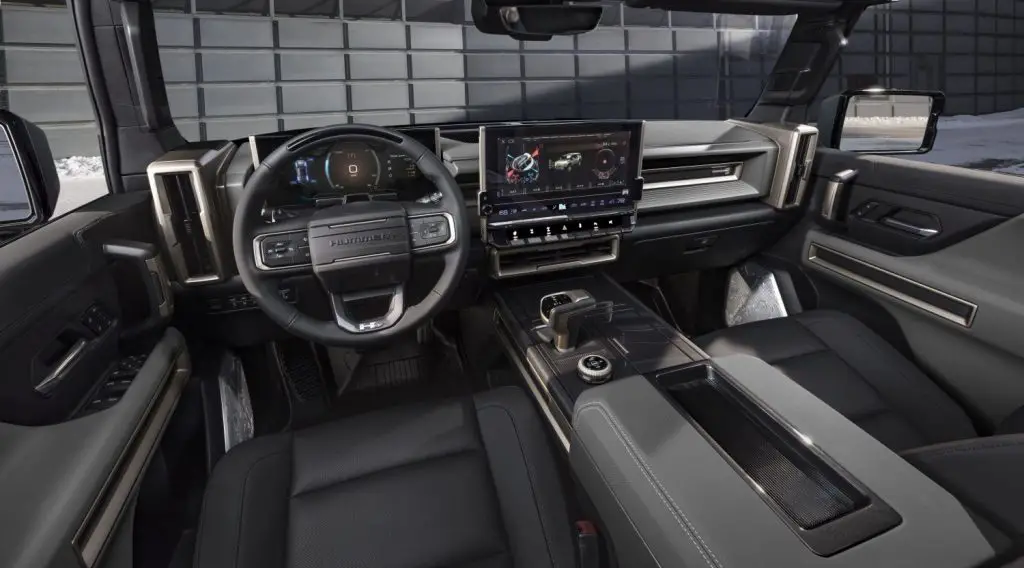 Pricing for the Hummer EV SUV Edition 1 starts out at $105,595 for the on-road version with 22-inch wheels, while the Extreme Off-Road Package that comes with 35-inch tires and a host of other goodies adds another $5,000 to that lofty price tag. The Edition 1 SUV also offers the most power and range – 830 horsepower, 300+ miles of range – along with a 3.5-second 0-60 time.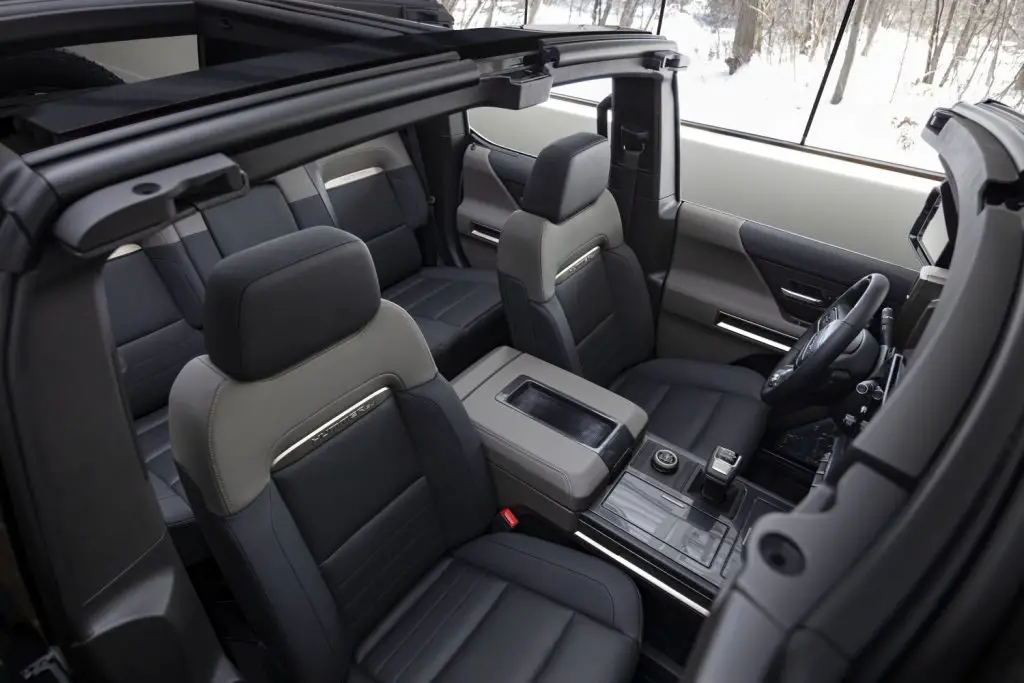 Cheaper options will arrive later on in the form of the $79,995 EV2 due in the spring of 2024, which offers 625 horsepower and 250+ miles of range, the EV2X in spring of 2023 which will cost $89,995 and provide 625 horsepower and 300+ miles of range, and the EV3X, which launches in spring of 2023 for $99,995 with 830 horsepower and 300+ miles of range.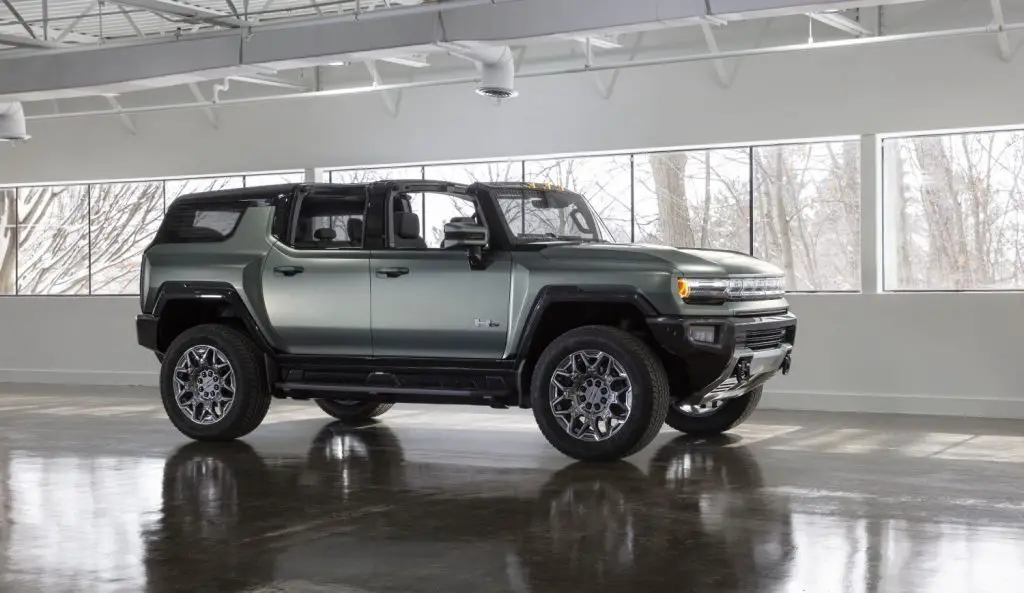 Obviously, the GMC Hummer EV SUV is a unique product, though the automaker did reference the Ford Mustang Mach-E in its press release, interestingly enough. "With a nearly 9-inch shorter wheelbase than the Hummer EV Pickup, the all-new Hummer EV SUV offers even greater maneuverability, with expected best-in-class off-road proportions and a turning circle of only 35.4 feet (10.8 meters) with 4 Wheel Steer – smaller than a Mustang Mach-E."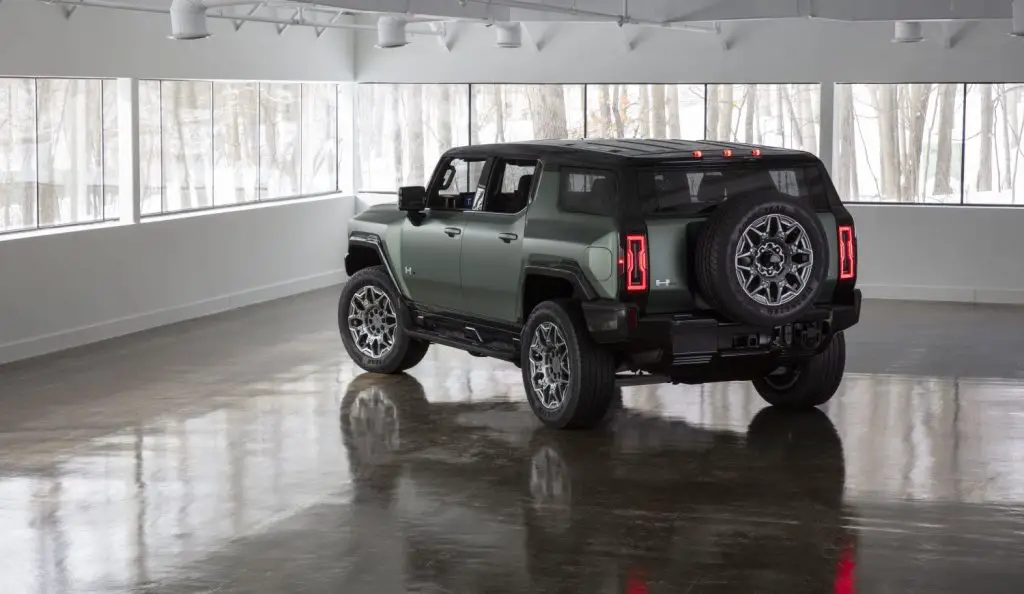 Despite this reference, General Motors doesn't really have a proper Mach-E rival in its lineup. The Chevrolet Bolt is somewhat similar in that it's an electric crossover, but the Bolt lacks the range, style, and optional all-wheel-drive of the Mach-E. And while the Ford Bronco is similar in that both are off-road-focused SUVs, Ford doesn't yet offer a Bronco EV, while the Hummer EV SUV is priced far higher than an ICE-powered Bronco, Mach-E, and likely the forthcoming Ford F-150 Electric, too.
We'll have more on what Ford's competitors are up to soon, so be sure and subscribe to Ford Authority for ongoing Ford news coverage.