The Fast & Furious movie franchise has seemingly been around forever now, and yet, it just won't die. Little did we know that cool cars, a ridiculous amount of shifting, memorable one-liners, and crazy, unrealistic stunts would make for such an enduring experience. And yet, here we are with the latest F&F installment – Fast & Furious 9 – which is due to launch this summer following a roughly two-year delay. The latest trailer was just released, and it features a Ford Mustang pulling off a pretty sweet trick.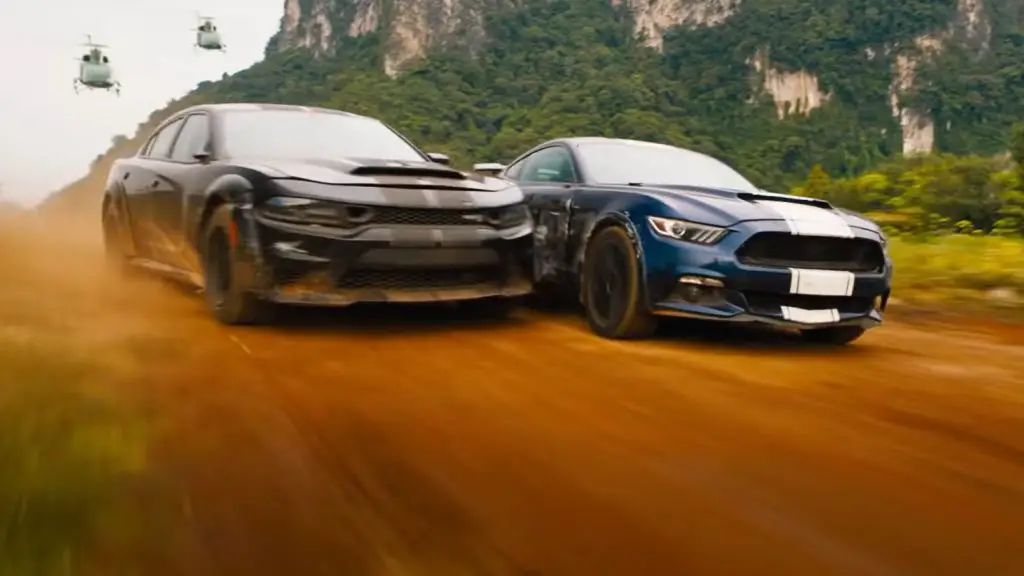 As we can see a few seconds into the trailer, the Mustang – a blue 2015-2017 S550 with a large white stripe in the center – is being chased by some helicopters and a Dodge Charger. In typical overdramatic F&F fashion, the pony car jumps off a cliff, but instead of plunging to its demise, it's scooped up by a jet, much the same way as a bird of prey might pick up its lunch.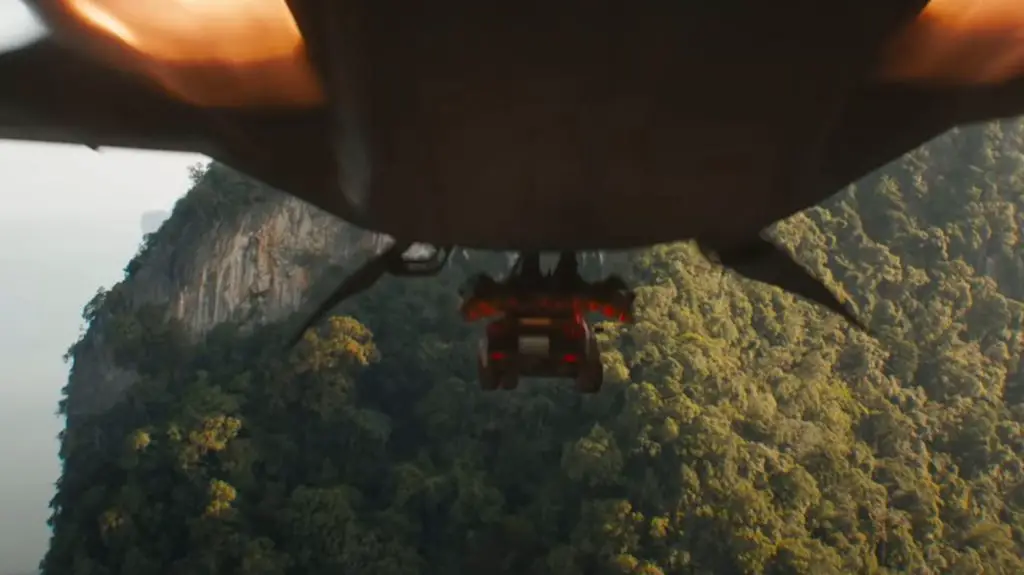 It's an entertaining few minutes of footage, even if the premise is once again pretty much the same. Fast & Furious 9 picks up some time after the last film, at which point all of its stars have apparently settled down and had families. But when Jakob Toretto (played by John Cena), a deadly assassin and the brother of Dominic Toretto (Vin Diesel), the movie's main character shows up, they must put their family lives aside for a reunion.
F9 will actually be the tenth installment in this long-running movie series, which may never end at this point, even though it was previously announced that two more installments will be produced after this one. But we suppose that as long as fans keep lining up to buy tickets, and moviemakers continue to cast cool Mustangs and pickups in them, why not keep coming up with ideas to keep it going?
We'll have more cool videos like this to share soon, so be sure and subscribe to Ford Authority for more Ford Mustang news and non-stop Ford news coverage.