The 2021 Ford Mustang Mach-E has only been in production for a few months now, and following a quality-related stop-ship, a number of customers are still waiting to take delivery of theirs. Ford is compensating those folks by reimbursing them for missed incentives and with free charging, but the automaker's EV is still a very new product. Regardless of the fact that there aren't many on the road as a result, we now have images of the very first wrecked Ford Mustang Mach-E.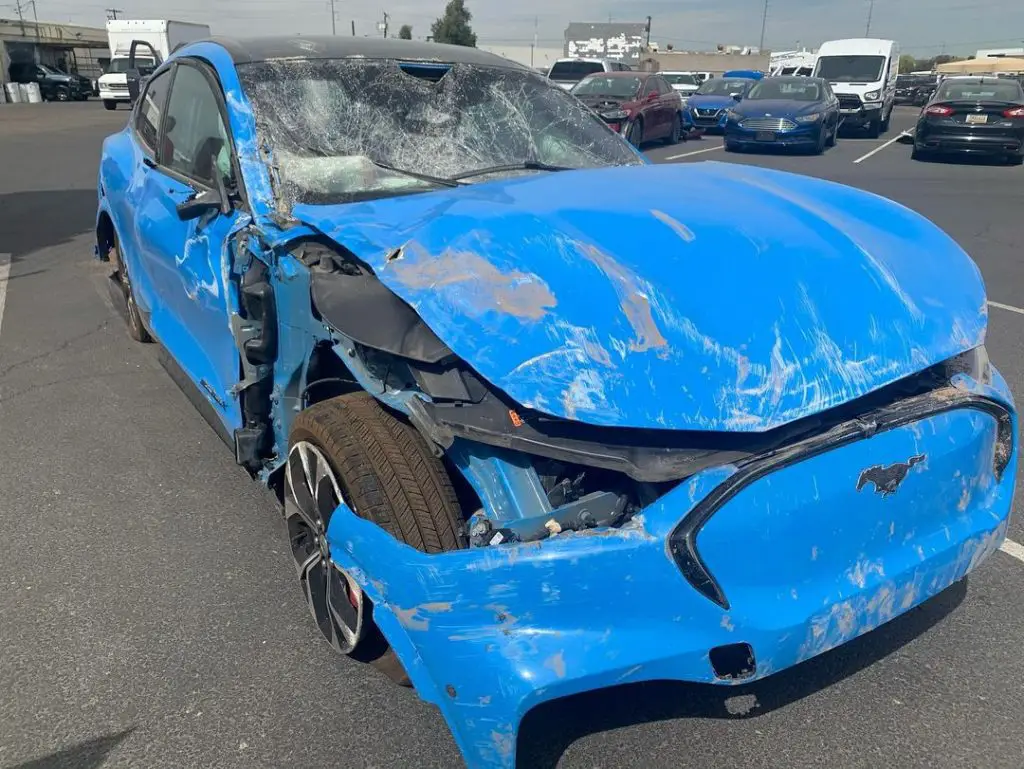 This wrecked Ford Mustang Mach-E showed up on Instagram looking rather sad after what appears to be a serious collision that devastated its bodywork. No angle of the electric crossover was spared from damage, with heavy damage to both sides, the front end, and even the rear, which looks alright save for the lower portion of the bumper.
According to comments on the post, the Mach-E was involved in a high-speed wreck on the highway and was subsequently taken to Sanderson Ford in Phoenix, Arizona. Luckily, the vehicle's occupants weren't seriously injured, though it has to sting to wreck a brand new vehicle that still has its paper tags intact.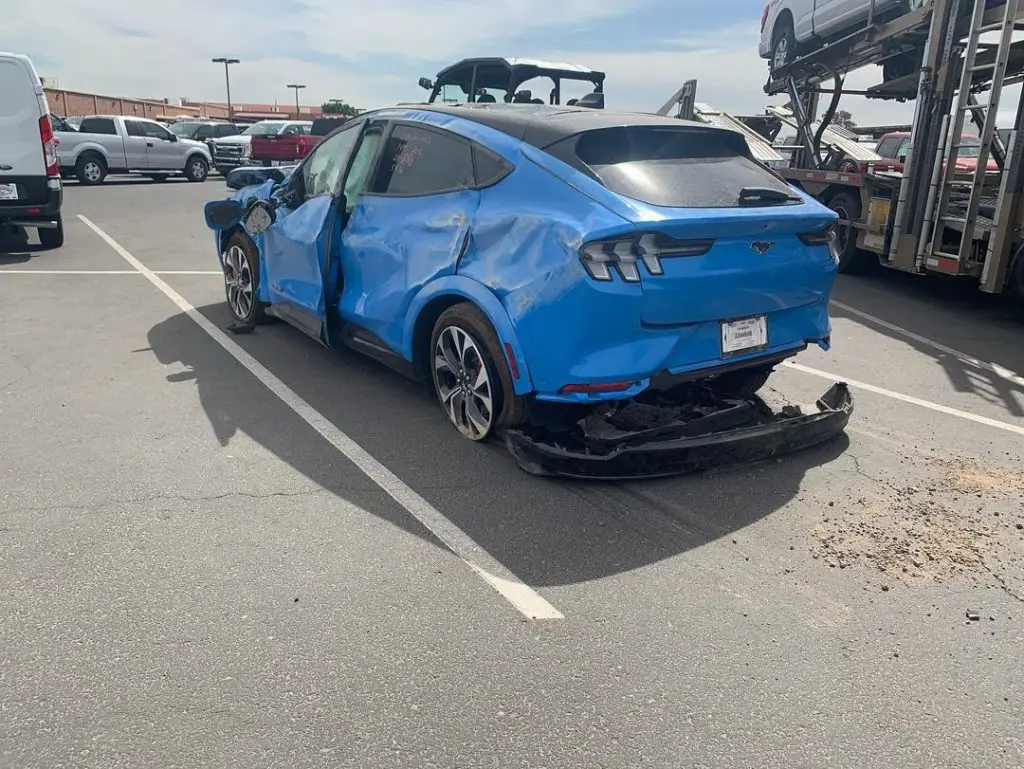 It's hard to say if the Mach-E will wind up getting totaled out or if it's a candidate for repair, but we'd lean toward the former, given the amount of damage here and the unknown state of the battery pack underneath. If that's the case, perhaps it will end up on Copart or another salvage auction site, where it would make an intriguing donor for an EV swap of some kind, at the very least.
View this post on Instagram
Regardless, it was only a matter of time before we saw the first wrecked Ford Mustang Mach-E, and we went a few months before it happened. Soon, we'll be seeing these things popping up on auction sites, and perhaps leading to a very cool future project or two.
We'll have more on the Mach-E very soon, so be sure and subscribe to Ford Authority for more Mustang Mach-E news and ongoing Ford news coverage.
H/T: The Drive