Just yesterday, Ford Authority reported some interesting new details about the forthcoming Ford F-150 Raptor R, a more hardcore version of the all-new, third-generation 2021 Ford F-150 Raptor due to launch next year. Now, we have our very first photos of a Ford F-150 Raptor R prototype out testing, which both confirms those details and gives us our first look at the new V8-powered model.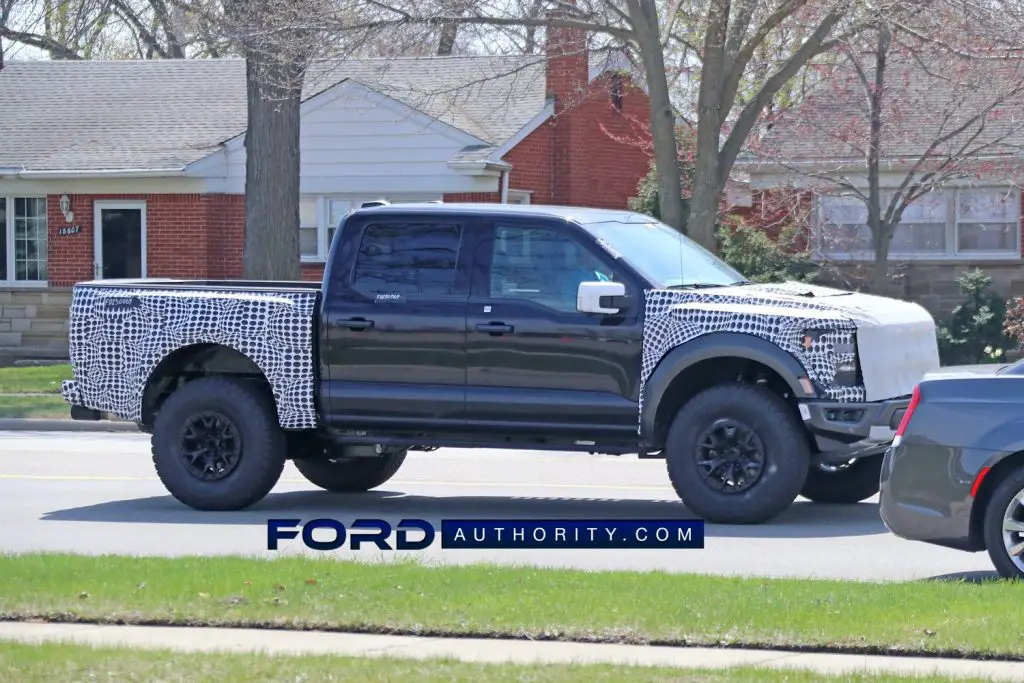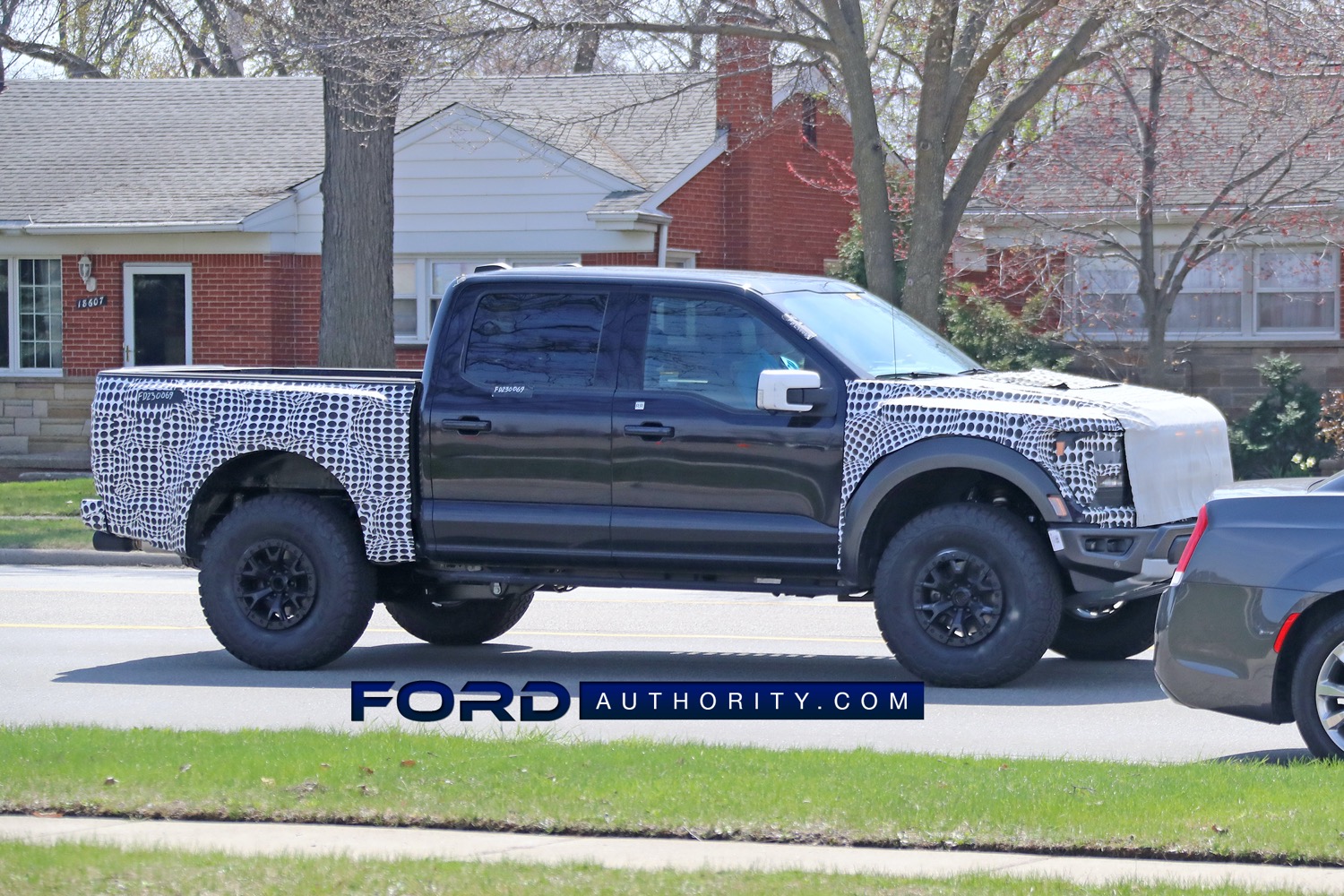 Both the front and rear of the Raptor R prototype are covered in camo, which prevents us from getting a clear look at any potential styling tweaks. However, we can clearly see a set of gloss black beadlock-capable wheels, beefy tires, and dual exhaust tips exiting below the rear bumper.
When the 2021 F-150 Raptor was revealed back in February, Ford simply mentioned that a Ford F-150 Raptor R was coming in 2022. However, it did not provide any sort of details about this mysterious Raptor R, though we already know that it will be powered by Ford's supercharged 5.2L Predator V8, as Ford Authority was the first to report back in June of 2019.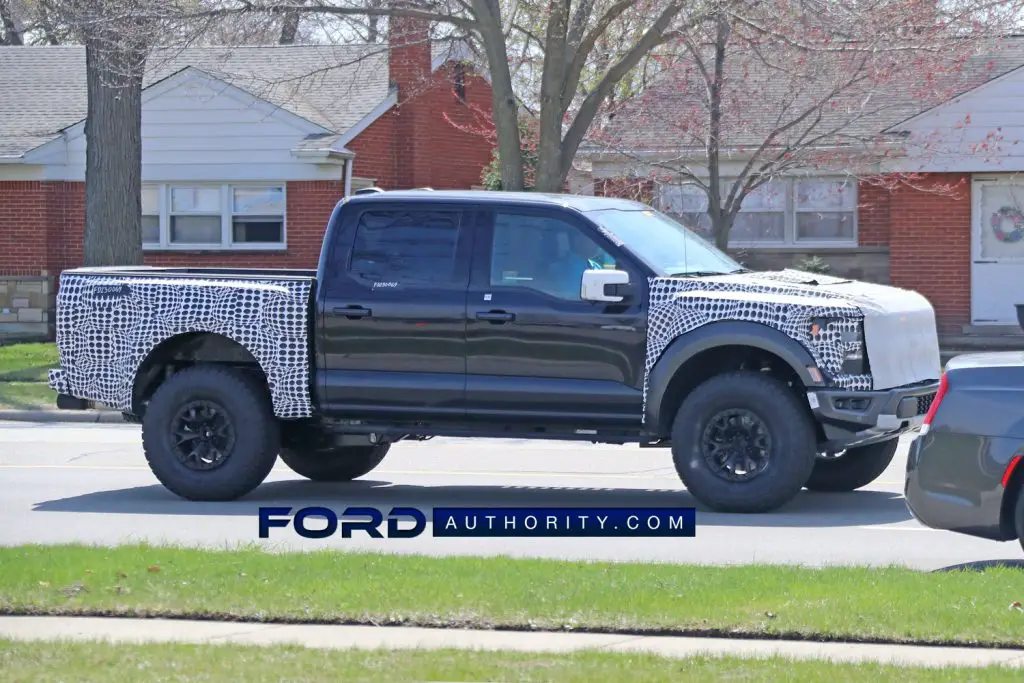 As we reported yesterday, the Raptor R will look slightly different than the 2021 F-150 Raptor, thanks in part to a unique grille that retains the large "Ford" script that has become synonymous with the Raptor, but it will feature some minor tweaks to make it unique to the R model.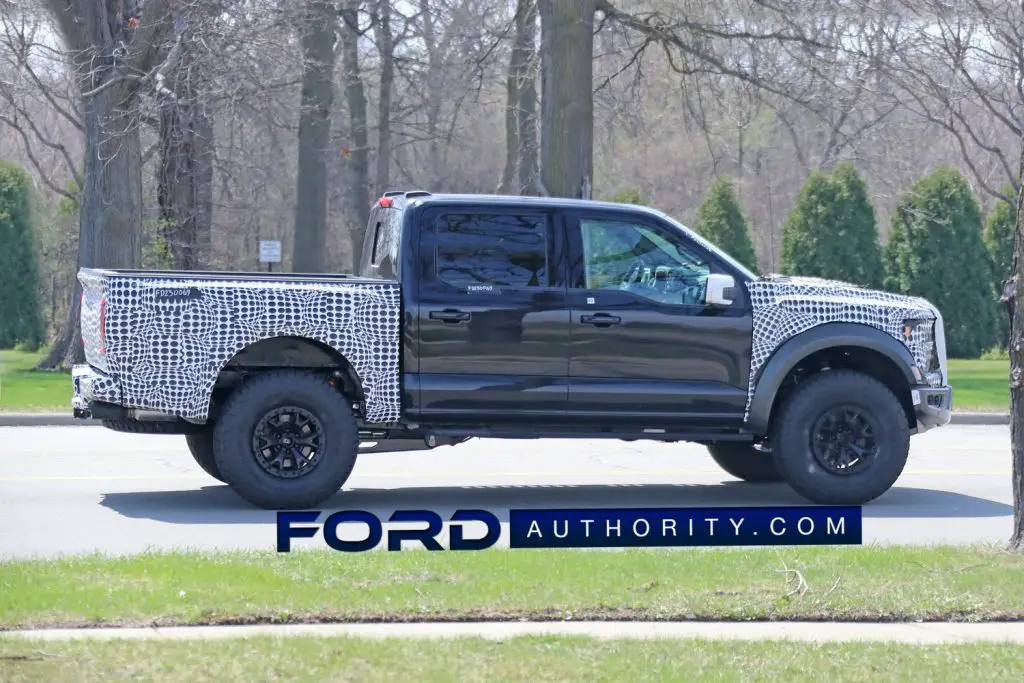 The Raptor R will also come equipped with unique gloss black wheels with beadlock capability (as seen on this prototype), along with a more robust rear suspension fortified by structural enhancements like beefier trailing arms, which are likely a necessity given the major infusion of power the R will enjoy over the base Raptor and its 3.5L EcoBoost V6.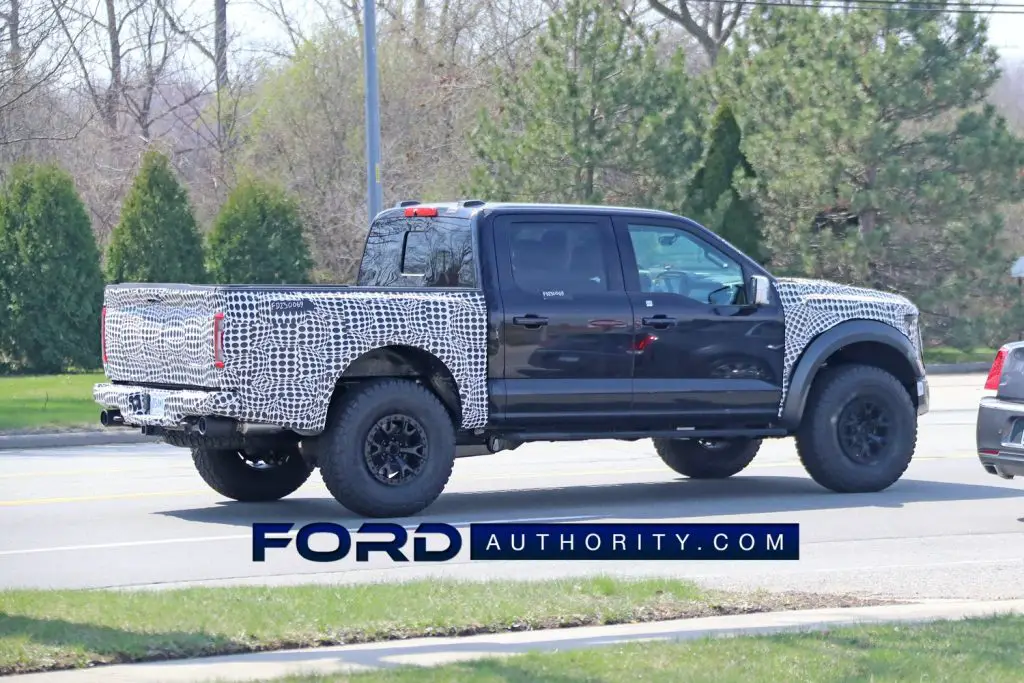 As we reported last August, the Raptor R will produce a bit less power than the Ford Mustang Shelby GT500, which is also equipped with Ford's Predator V8. In the GT500, it produces 760 horsepower and 625 pound-feet of torque, but it's expected to be rated at around 750 horsepower in the Raptor R.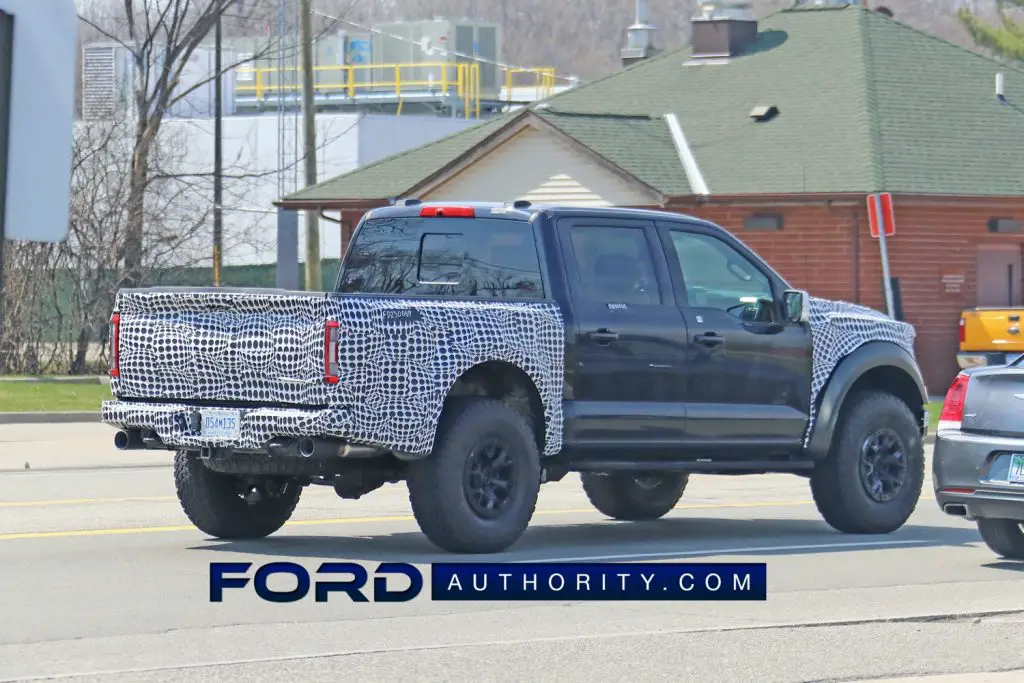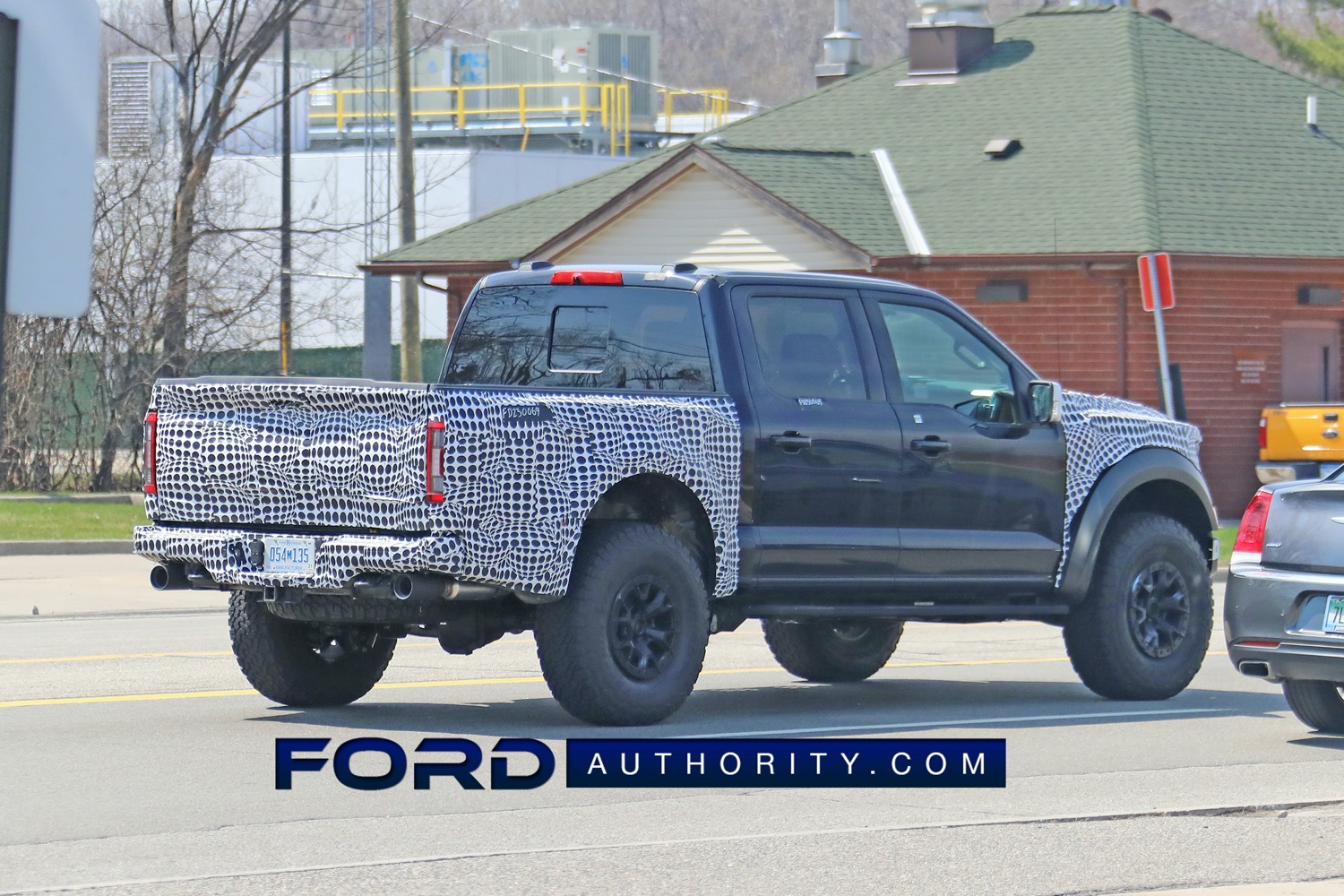 Regardless, that will make the Raptor R more powerful than the 2021 Ram TRX, which comes equipped with a supercharged 6.2L Hemi V8 that produces 702 horsepower and 650 pound-feet of torque. With a claimed 0-60 time of 4.5 seconds and a quarter-mile time of 12.9 seconds, Ram calls the TRX the "quickest and most powerful mass-produced truck in the world," a title it won't hold for much longer.
We'll have much more on the Raptor R soon, so be sure and subscribe to Ford Authority for more Ford F-Series news, Ford F-150 news, Ford F-150 Raptor news, and non-stop Ford news coverage.