April Fool's Day has already come and gone, but after seeing the latest video from Ford Performance, we had to double-check the calendar and make sure. That's because Ford decided to team up with Hot Ones, a celebrity interview show where they eat increasingly scorching hot sauces during the interview, to create a Mustang Mach-E 1400 hot sauce designed to give people a taste of what it's like to ride in one of the world's craziest electric vehicles.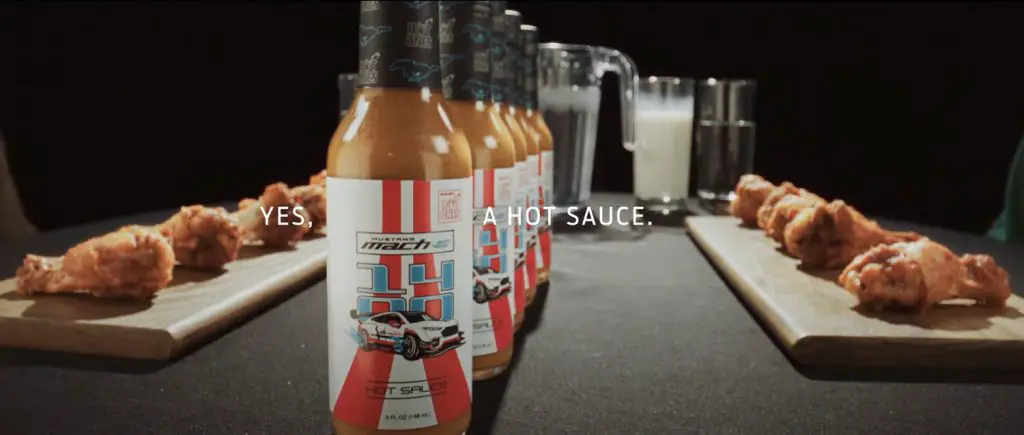 Ford shocked the world last summer when it revealed the Ford Mustang Mach-E 1400, a seven-motor, 1,400 horsepower racing machine and tire slayer, which it created in conjunction with pro drifter Vaughn Gittin Jr. The whole purpose of this prototype was to demonstrate just what is currently possible with performance EVs, and needless to say, it hit that nail on the head.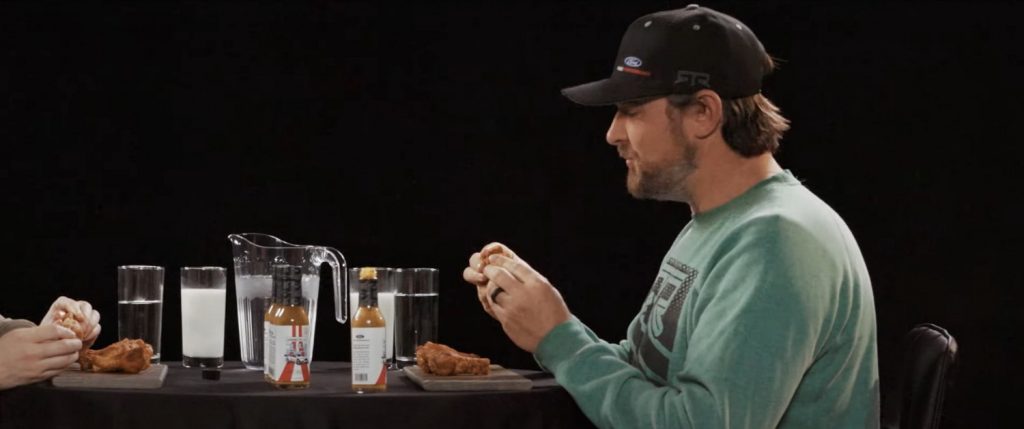 Since then, everyone that has driven the Mach-E 1400 has walked away mighty impressed, whether that be Gittin Jr., Ken Block, or the entire Ford Performance driver lineup. Sadly, however, only a select number of folks will ever get to truly experience the Mach-E 1400, so Ford had a bright idea – why not give them a taste of it via some hot sauce?
Problem is, as we can see in this video, the Mustang Mach-E 1400 hot sauce is, well, a bit too hot. Even for Hot Ones host Sean Evans and Gittin Jr., Ford's resident thrill-seeker. Thus, Ford deems it "too hot for consumption or sale," which makes it rather appropriate for the insanely fast Mach-E 1400, which is obviously a bit much for the general public. It's a sobering thought, unfortunately, but weapons like these are apparently best left for the pros.
We'll have more on the Mustang Mach-E 1400 soon, so be sure and subscribe to Ford Authority for more Mustang Mach-E news and ongoing Ford news coverage.