When the all-new, third-generation 2021 Ford F-150 Raptor was revealed back in February, Ford simply mentioned that a Ford F-150 Raptor R was coming next year, but failed to provide any additional details. But so far this week, we've reported some key new details regarding the forthcoming pickup and published the very first photos of a Raptor R prototype. Now, we have even more photos to share, this time showing Ford benchmarking the F-150 Raptor R against its chief rival – the Ram TRX.
It's no surprise that Ford would be benchmarking the F-150 Raptor R against the TRX, of course, as these two trucks will soon be competing directly against each other and essentially nothing else. When Ram revealed the TRX last year, it took direct shots at the current-gen F-150 Raptor and designers even threw in a couple of Easter eggs poking fun at The Blue Oval's desert-running pickup.
However, the Raptor R will be powered by Ford's supercharged 5.2L Predator V8, as Ford Authority was the first to report back in June of 2019, just like the Ford Mustang Shelby GT500. It will produce around 750 horsepower in the Raptor R, which is more than enough to trump the 702 horsepower currently available from the TRX's supercharged 6.2-liter Hemi V8. "Honestly, we had to counter Ram once we knew they installed the Hellcat in the TRX," said a source close to the project.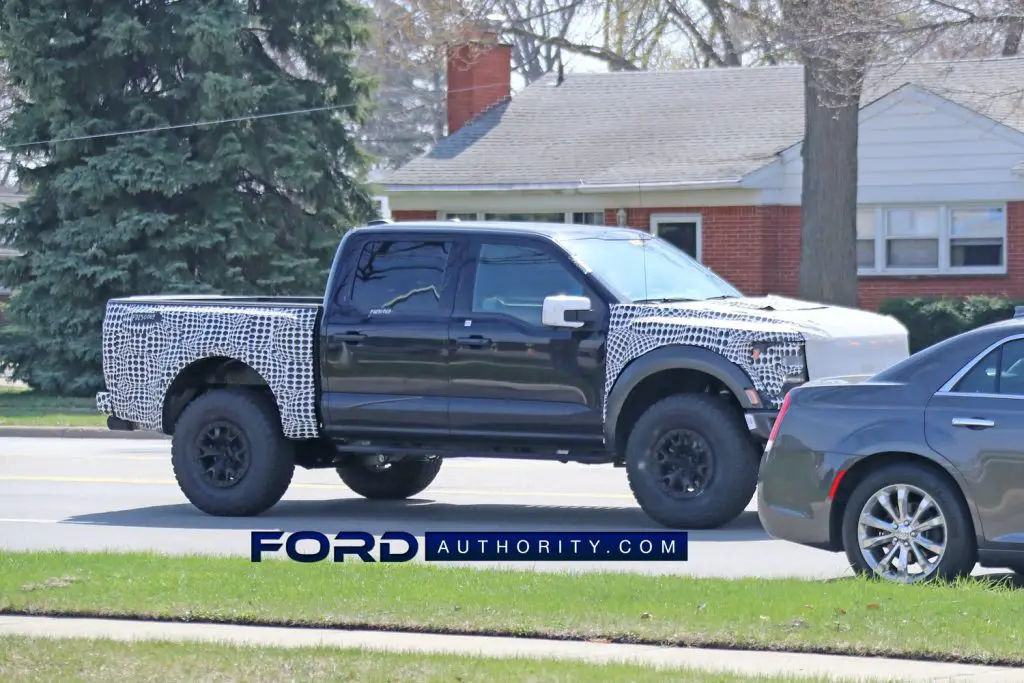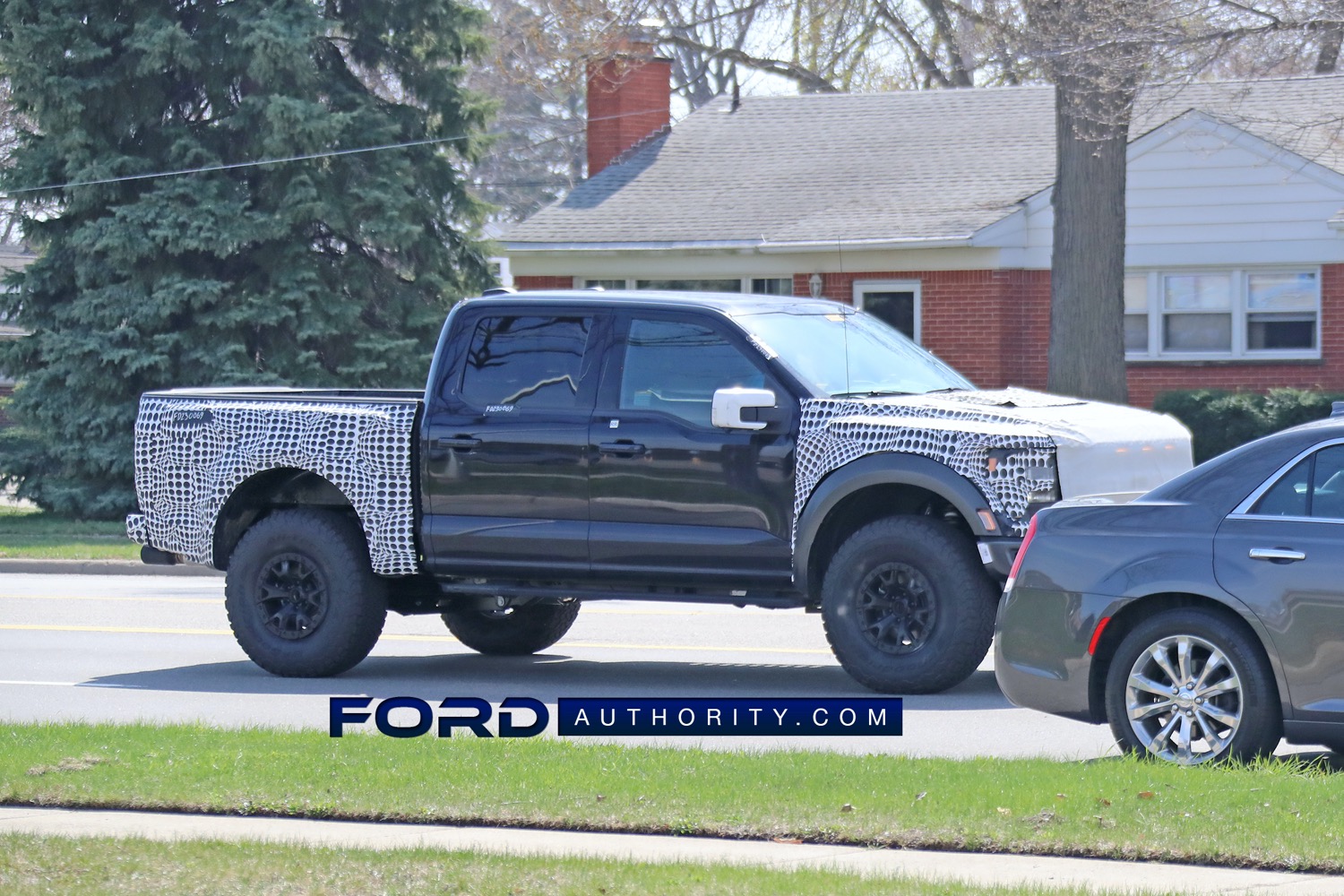 That should theoretically also give the Raptor R enough juice to beat the TRX's claimed 0-60 time of 4.5 seconds and quarter-mile time of 12.9 seconds, but we'll have to wait and see how well it puts all those ponies to the pavement. Regardless, it's likely that the TRX will cede its claims of being the "quickest and most powerful mass-produced truck in the world" when the Raptor R launches next year.
As we reported earlier this week, the F-150 Raptor R will look slightly different than the 2021 F-150 Raptor equipped with Ford's 3.5L EcoBoost V6, thanks in part to a unique grille that retains the large "Ford" script that has become synonymous with the Raptor, but it will feature some minor tweaks to make it unique to the R model.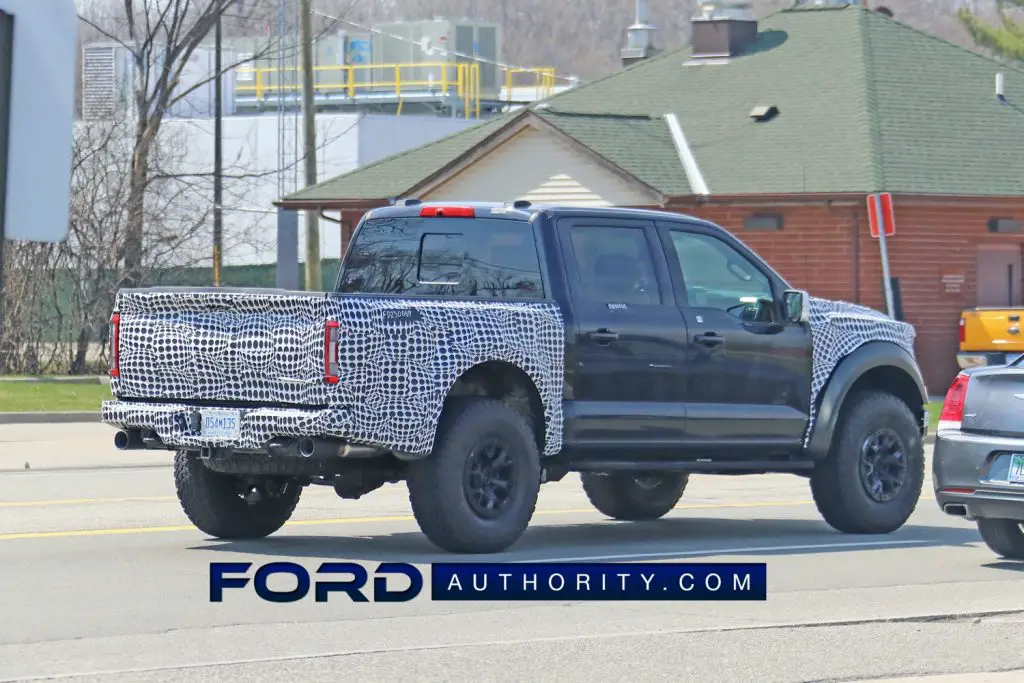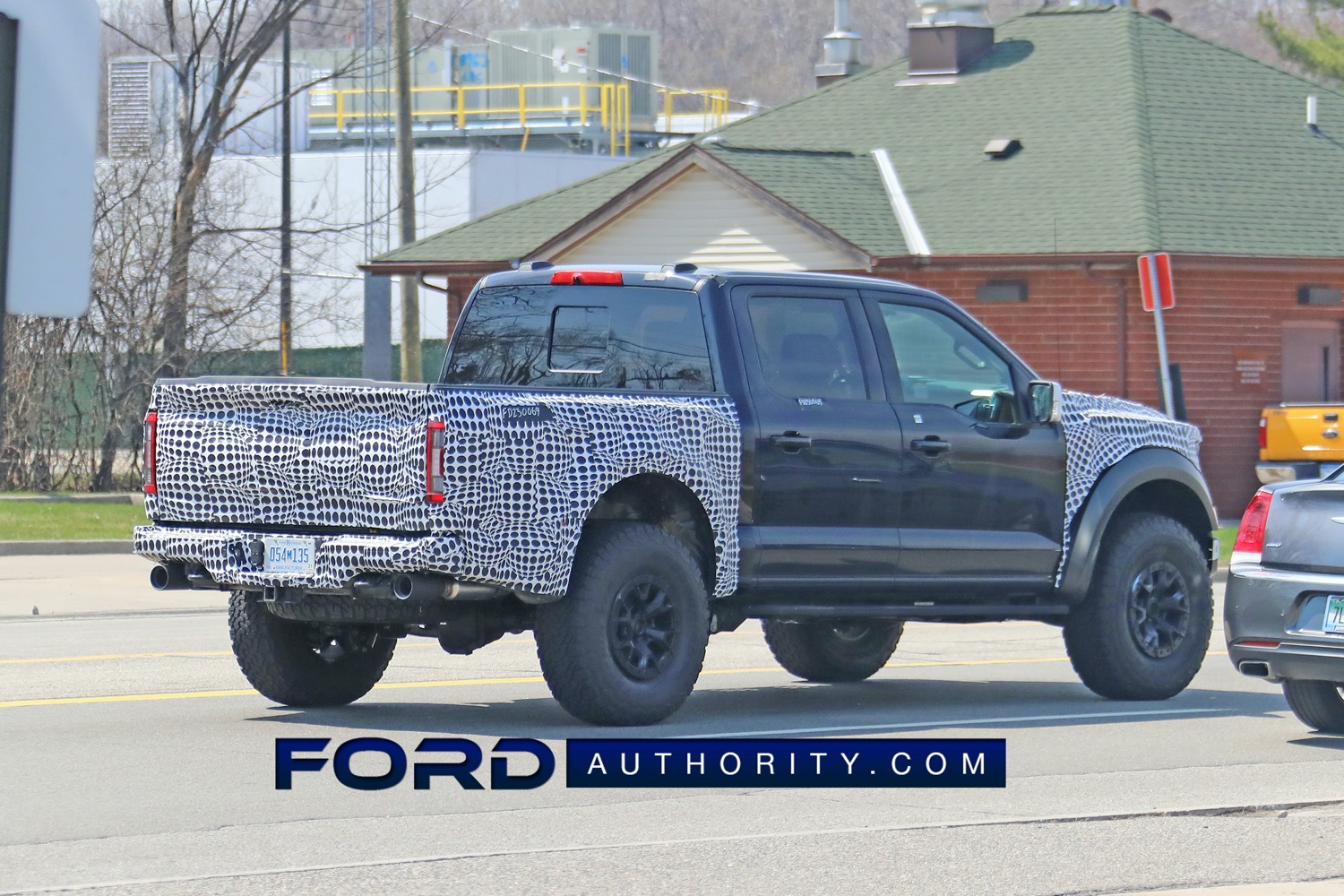 In addition to the revised grille design, the F-150 Raptor R will also come equipped with unique gloss black wheels with beadlock capability, as well as a more robust rear suspension fortified by structural enhancements including beefier trailing arms, which are likely a necessity given the major infusion of power the R will enjoy over the base Raptor.
We'll have much more on the Raptor R soon, so be sure and subscribe to Ford Authority for more Ford F-Series news, Ford F-150 news, Ford F-150 Raptor news, and continuous Ford news coverage.