Ford Motor Company sales increased by 26.4 percent to 214,236 units during March 2021 in the United States. Sales increased at both FoMoCo brands – the namesake Ford brand as well as at the Lincoln luxury division.
"Ford's retail sales exceeded 2020 and 2019 sales levels. Our customers are really embracing our new electrified vehicle lineup. The all-new fully electric Mustang Mach-E and the F-150 PowerBoost Hybrid lifted Ford's overall electrified vehicle sales to a record start in the first quarter with sales up 74 percent over a year ago," said Vice President, Ford Sales U.S. and Canada, Andrew Frick. "Our all-new Bronco Sport posted record monthly sales in March and helped power Ford Brand SUVs to their best start in 20 years," he added.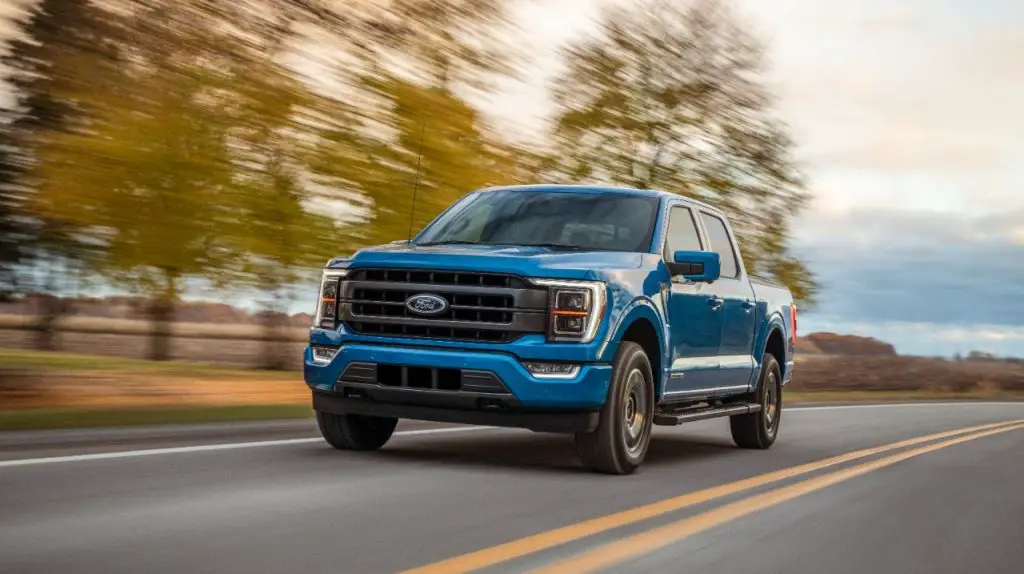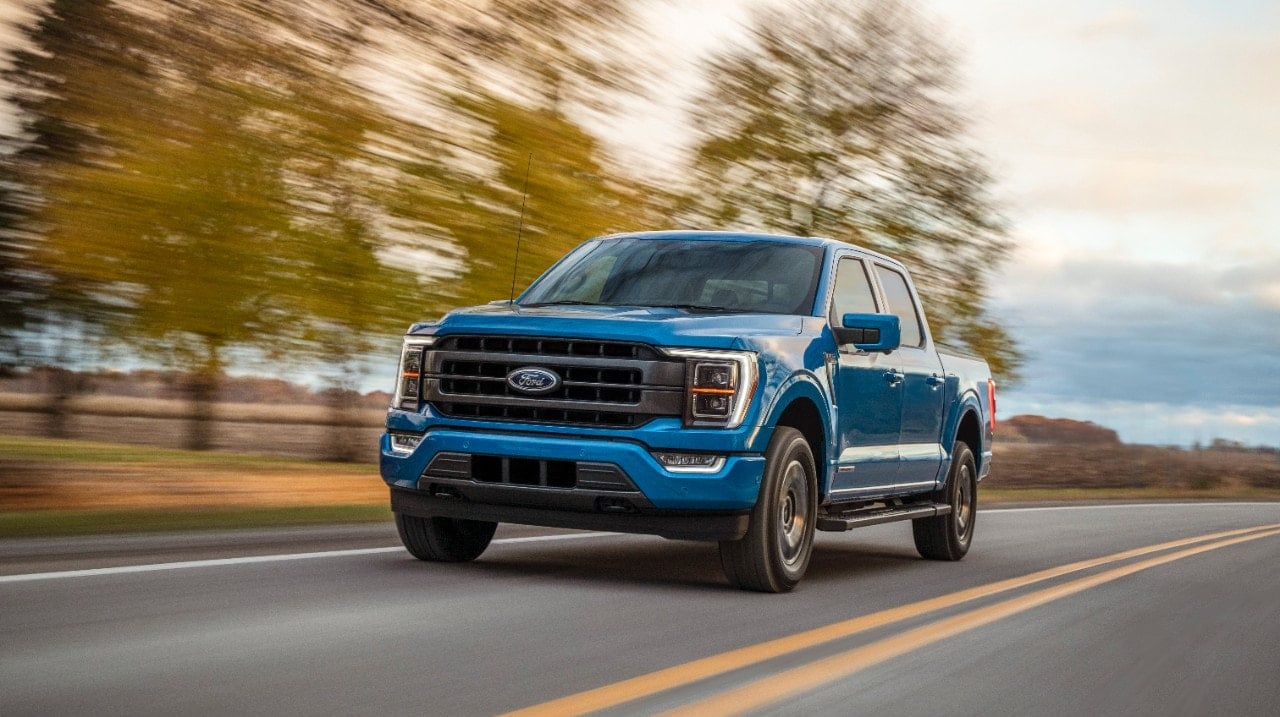 FoMoCo Sales Notes – U.S. – March 2021
Total Ford Motor Company sales during March 2021 increased 26.4 percent to 214,236 units
Like in February, Ford retail sales outperformed the industry. Ford's estimated retail share in March totaled 12.0 percent, compared to 11.7 percent last year. Share gains came from trucks and new product offerings, including Bronco Sport and the fully electric Mustang Mach-E
Brand & Model Sales
Ford sales increased 25.6 percent to 204,231 units:
Lincoln sales increased 44.6 percent to 10,005 units:
During the first three months of the 2021 calendar year, Ford Motor Company sales increased 1 percent to 521,334 units.
Sales Results - March 2021 - USA - Ford
| MODEL | MAR 2021 / MAR 2020 | MARCH 2021 | MARCH 2020 | YTD 2021 / YTD 2020 | YTD 2021 | YTD 2020 |
| --- | --- | --- | --- | --- | --- | --- |
| BRONCO SPORT | * | 9,780 | * | * | 23,356 | * |
| E-SERIES | +9.48% | 3,581 | 3,271 | +4.70% | 10,573 | 10,098 |
| ECOSPORT | +64.93% | 4,900 | 2,971 | -0.35% | 12,878 | 12,923 |
| EDGE | -10.86% | 8,818 | 9,892 | -25.17% | 22,150 | 29,599 |
| ESCAPE | +9.57% | 17,947 | 16,380 | -14.81% | 40,990 | 48,117 |
| EXPEDITION | +93.56% | 9,926 | 5,128 | +12.50% | 22,263 | 19,790 |
| EXPLORER | +40.02% | 26,404 | 18,857 | +15.87% | 65,244 | 56,310 |
| F-SERIES | +34.15% | 84,043 | 62,648 | +9.24% | 203,797 | 186,562 |
| FUSION | -74.92% | 2,993 | 11,934 | -78.64% | 7,889 | 36,937 |
| GT | -59.26% | 11 | 27 | -58.23% | 33 | 79 |
| HEAVY TRUCKS | +86.08% | 936 | 503 | +111.13% | 3,623 | 1,716 |
| MUSTANG | +6.12% | 7,297 | 6,876 | -4.40% | 17,274 | 18,069 |
| MUSTANG MACH-E | * | 2,637 | * | * | 6,614 | * |
| RANGER | +43.28% | 11,110 | 7,754 | +15.19% | 24,166 | 20,980 |
| TRANSIT | -17.81% | 10,764 | 13,096 | -25.48% | 27,451 | 36,836 |
| TRANSIT CONNECT | +30.51% | 3,084 | 2,363 | +0.77% | 7,623 | 7,565 |
| FORD TOTAL | +25.60% | 204,231 | 162,599 | +1.05% | 495,924 | 490,769 |
Sales Results - March 2021 - USA - Lincoln
| MODEL | MAR 2021 / MAR 2020 | MARCH 2021 | MARCH 2020 | YTD 2021 / YTD 2020 | YTD 2021 | YTD 2020 |
| --- | --- | --- | --- | --- | --- | --- |
| AVIATOR | +63.57% | 2,532 | 1,548 | +7.41% | 6,086 | 5,666 |
| CONTINENTAL | -44.65% | 274 | 495 | -50.86% | 768 | 1,563 |
| CORSAIR | +98.34% | 2,979 | 1,502 | +25.47% | 7,114 | 5,670 |
| MKZ | -51.35% | 415 | 853 | -64.45% | 1,238 | 3,482 |
| NAUTILUS | +52.46% | 2,043 | 1,340 | +2.42% | 5,372 | 5,245 |
| NAVIGATOR | +52.03% | 1,762 | 1,159 | +26.29% | 4,832 | 3,826 |
| LINCOLN TOTAL | +44.66% | 10,005 | 6,916 | -0.59% | 25,410 | 25,561 |
Sales Results - March 2021 - USA - FMC Totals
| BRAND | MAR 2021 / MAR 2020 | MARCH 2021 | MARCH 2020 | YTD 2021 / YTD 2020 | YTD 2021 | YTD 2020 |
| --- | --- | --- | --- | --- | --- | --- |
| FORD TOTAL | +25.60% | 204,231 | 162,599 | +1.05% | 495,924 | 490,769 |
| LINCOLN TOTAL | +44.66% | 10,005 | 6,916 | -0.59% | 25,410 | 25,561 |
| FMC USA TOTAL | +26.38% | 214,236 | 169,515 | +0.97% | 521,334 | 516,330 |
About The Numbers
All percent change figures compared to Ford Motor Company sales for March 2020, unless noted otherwise
Further Reading & Sales Reporting
Running Ford Motor Company sales numbers
Ford Motor Company Q1 2021 sales reports:

Ford Motor Company sales Q1 2021 U.S.A
Ford China sales Q1 2021
Ford Motor Company Canada sales Q1 2021

Ford Canada sales Q1 2021
Lincoln Canada sales Q1 2021

Ford Motor Company Argentina sales Q1 2021
Ford Motor Company Brazil sales Q1 2021
Ford Motor Company Korea sales Q1 2020

Ford Motor Company Korea sales January 2021

Ford Korea sales January 2021
Lincoln Korea sales January 2021

Ford Motor Company Korea sales February 2021

Ford Korea sales February 2021
Lincoln Korea sales February 2021

Ford Motor Company Korea sales March 2020

Ford Korea sales March 2020
Lincoln Korea sales March 2020

Ford Motor Company Mexico sales Q1 2020
Ford Russia sales Q1 2021

Ford Russia sales January 2020
Ford Russia sales February 2020
Ford Russia sales March 2020

Ford Motor Company sales Q1 2021 by vehicle type